One of the many things you should consider first when selling a house is the paint color, both exterior and interior.
Living in your own home means all its colors, decor, and furniture are all based on your personal taste and preferences. If you want to sell your home, the best paint colors to sell your house in are almost always neutral colors.
Colors greatly affect the first impression of a potential buyer. While you plan to sell your home, you would want to choose the best paint colors to help you pull more potential buyers. Read more to know which colors are the best for your home.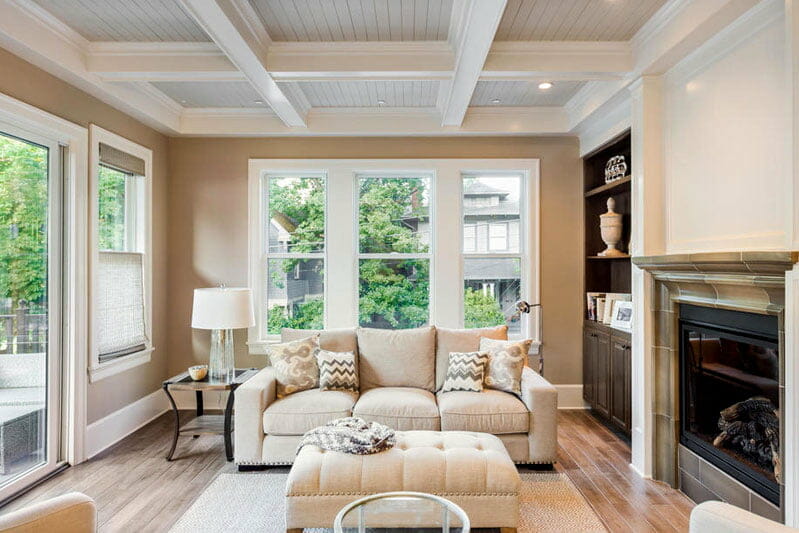 This color is an obvious item on the list. It's a timeless classic that goes well with anything regardless of the size, location, and style. Its neutrality allows for trims and accents no matter the color.
Having a white exterior will give a clean and fresh impression to potential buyers. Basically, it gives them a clean slate to style the house in the way they want.
It is important to choose the right kind of white. A crisp white can be overwhelming, so the best way to go is to choose a soft, warm white, preferably with creamy undertones.
There are a lot of homeowners who are embracing the natural wood look for exterior elements. For most, wood elements are what make a house feel like a home because of the warm feeling it provides.
Coating of wood stain on a home's fences, siding, or accents like railings and columns also provides a natural layer of protection against moisture which would be appealing to new home buyers.
Natural wood stains look good when paired with a neutral color palette which plays well with the exterior of the home. It is also easy to decorate with seasonal elements on any given occasion.
Gray simply goes with everything. Lighter shades of gray can pair easily with nearly every color. The darker ones or more saturated charcoal grays can be the perfect backdrop for your statement hue.
Paint colors can be warm or cool toned but gray lies somewhere in between. With that, it sets an overall tone of the house. This allows a potential buyer to envision more possibilities in decorating.
A darker or more saturated hue of gray for the exterior could be accented with lighter shades of gray or cream which would make homes of any style look classic and stately.
Gray-blue paint colors are becoming more popular nowadays since they seem to be edging out the lighter, more airy shades. This paint's look gives off a subtle calm and serene appearance that buyers would be looking for.
Cool colors are reminiscent of water and the sky which tends to invoke the feeling of peacefulness and relaxation.
In addition to being calming, the gray-blue paint color also feels welcoming. The appearance can range from sophisticated to dramatic to fun, depending on the depth and undertones used.
A deep blue exterior home color scheme is simply classic and appealing, giving off an air of confidence and tradition that would definitely be appealing to new home buyers.
Houses with deep blue exterior paint typically complement various materials and colors. Brown-colored stone looks beautiful up against a shade of blue and provides a nice contrast.
It can also bring out the blue tones within the gray-colored stone. Dark shingles or dark siding also correlate nicely with blue tones. The entire feel of it would depend on what you choose to pair with it.
An exterior painted with tan is often in the lighter range and would not have an overly rich look to them. Tans are much closer to the greige world than beiges giving off a more grounded and neutral feel.
Tan looks more like a canvas that can easily be painted with any accent color. At first glance, tan looks soft and simple but looking at a bigger picture, possibilities are endless with a tan-painted exterior.
Future homeowners could freely imagine a theme that would work with a blank canvas rather than brighter or darker colors that sometimes get overwhelming. It is also easier to repaint afterward.
Taupe in its essence is a warm one, though it can be paired with cool colors to further enhance its versatility. The color taupe goes nearly with anything, making it work with almost any theme that the home buyer is planning to get.
The color carries a particular warmth and naturalness that would be appealing for a new home. It marries extremely well with earth tones which makes it popular and does not seem to ever go out of style.
Since taupe is very versatile, they work quite well which would be appreciated by any buyer once they see the endless possibilities by just changing a few accents.
Which paint colors can decrease home value?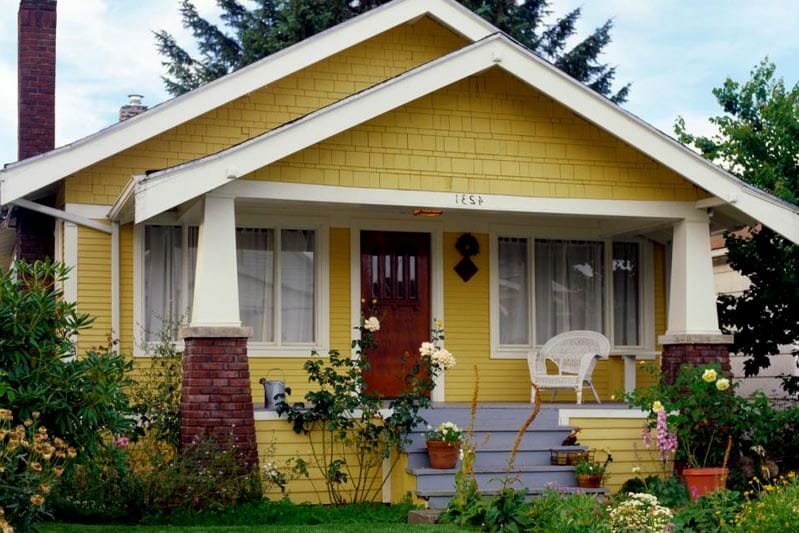 While bright pink may be someone's personal preference, experts say that selling a home with a hot pink living room is something you want to avoid.
Pink is an energetic color that will definitely add a dynamic vibe to a room, so if you are still decided to paint your house pink, it is best to ask for an interior designer's advice on the best pink paint colors.
Fuschia, neon pink, and hot pink are the pinks you would want to avoid. When selling houses, steer clear of bold colors as they may not be too friendly to the eyes.
Yellow has a unique personality to it. It is a vibrant color that has an uplifting effect. However, the thing about putting your personality in a house that is on the market is not really encouraged.
Neon yellow and lemon yellow are two of the most undesirable interior paint colors as most surveys show. Although some people see them as happy colors, overly-bright tones can be too much.
If your house agrees with yellow, opt for more mellow shades of yellow like ochre or mustard. These colors are much kinder to potential buyers' eyes and they can still evoke that happy feeling.
Green is definitely on these days. With Architectural Digest featuring green kitchens, study rooms, and whatnot, people have been incorporating a lot of greens in their homes.
While sage and olive green are people's favorites, lime green is one of the shades that is sure to put people off. Some greens resemble neon green so these are the shades you might want to put off the table.
Although these colors stand out, they may appear unappealing to some buyers. The goal after all is to sell the house, so it is important to be aware of what the favorable colors are in the market these days.
An overwhelming combination that almost always gets an unpleasant reaction is red and orange. These overpowering colors will grab attention first, making any of the furniture or decor go overlooked.
Dark, bold colors like these can make a large room look either smaller or unattractive. In some cases, they can be quite suffocating, too. Make sure to choose colors that are more likely to match the majority's taste.
An all-black room can look very smart and clean. In fact, this has been a hot trend among those who lean on minimalism.
Black is that one color that either everybody hates or loves too much. Either way, it always gets a strong reaction. If you want to sell your house right away, then keep away from painting a room black.
Black paint is good for houses with massive spaces (ceilings and walls) and sophisticated designs that complement this very dark color. It has a strong personality that not everyone can agree with.
What colors should I paint the interior of my house?
The living room is more often than not the first room seen when entering a home. It is best to stick with neutral colored paint like soft blue or light gray.
Earth tones are also often used to give off a warm and relaxing feeling in the room.
Beige and off-white are also popular options for a living room since it is easy to paint over if the home buyer would later decide to renovate.
The color white provides the feeling of cleanliness but is not too formal as white would exude on the walls.
Bathrooms look best with blue shades in them.
The feel of the bathroom would vary greatly depending on the shade of blue that would be used, but it is always best to go with lighter shades to make the room look more spacious.
Lighter shades of blue in the bathroom give off a more relaxing feeling when paired with off-white shades, while darker shades would exude warmth and look good with gold accents and dark framed mirrors.
When going with a darker shade, carefully chosen accents would make it look luxurious and expensive. Playing with different shades of blue in the bathroom is also an option but not really advised.
The kitchen needs to look fresh and airy.
You go with lighter shades of green while darker or vibrant shades could be used for accents such as backsplash and built-in cabinets to give it a lively feel.
As a rule of thumb, lighter colors make rooms look more spacious hence advisable for smaller spaces.
Repainting the kitchen prior to selling would also give you the chance to see major damages that needed to be repaired or remove unpleasant stains that would be less attractive for potential buyers.
The bedroom is considered a haven for home buyers. It must look relaxing and comfortable the moment you step into it.
Blue is the most commonly used wall color for bedrooms and is scientifically proven to promote better sleep.
More vibrant colors like pink and yellow make a room look more cheerful but could make a buyer think twice if the color does not appeal well to them.
Being considered the most important room in a home, playing safe with color is advised.
Does paint color matter when putting a house on the market?
Homeowners would often think that repainting a house prior to placing it on the market to sell is unwise since the new home buyer might repaint it anyway and would just incur additional costs on his end.
Talking about cost, a buyer would definitely pay more for a house with a fresh coat of paint rather than an old-looking one. They are well aware it is pre-owned but remember that they must not feel that it is worn out.
The house you are planning to sell must look and feel like a home so that potential buyers would be more interested. While the thought of repainting might come to them, major renovations seldom occur right after the big purchase.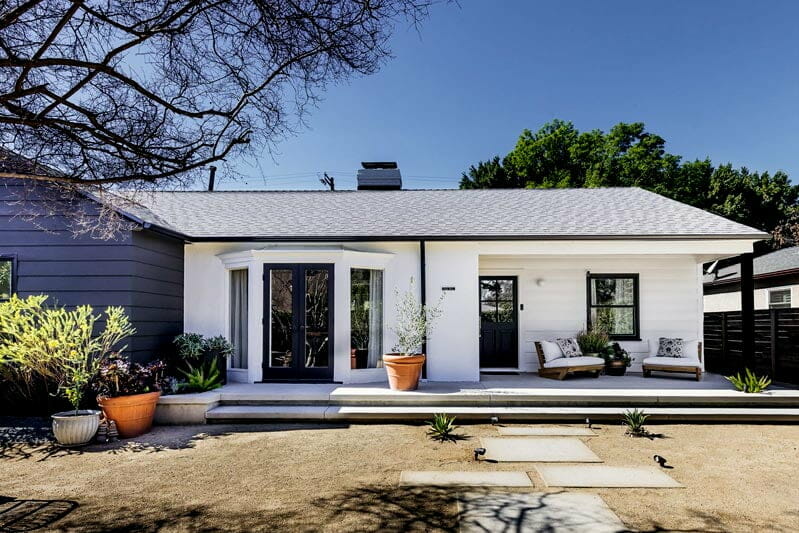 Is repainting your house before putting it on sale a good idea?
Repainting the house you are about to sell might not make the house look brand new but it would definitely give off that feel to someone who is looking into purchasing it.
This would also allow you to set an overall theme of the house which would appeal more to certain individuals. It is also said that repainting a house refreshes the energy inside the house which is always good for a new start.
When planning on repainting a house for selling, it is always best to go with traditional color palettes advised for each room to make it easier for the buyer to visualize the possible accent pieces that would work well with each room.
This way, the purchase would be more economical for them and renovation might be nearly out of the picture. While playing safe with colors is always the best option, looking into more modern designs would help the rooms look more aesthetic.
With the gained popularity of minimalist homes, the old house you plan to sell might be the perfect canvas for a lovely home envisioned by potential buyers.