Finding the right painter for your cabinet painting job is critical. After all, a new coat of paint can breathe life back into old, tired cabinetry, and completely transform the look of a room. So how should you go about finding the best cabinet painter for your job?
When looking for a cabinet painter, you should make yourself aware of the average costs of cabinetry painting. As well as costs relating to paint and labor, you may need to factor in costs for clean up and painting preparation. Having an idea of what you would like your newly painted cabinets to look like will also help the painting process progress smoothly.
We've pulled together some of the basics of cabinet painting to help you make the most informed decision when it comes to this significant piece of household maintenance. Whether you're looking for a touch-up or a complete revamp, our guide to cabinet painting will help you locate the best painter for your job.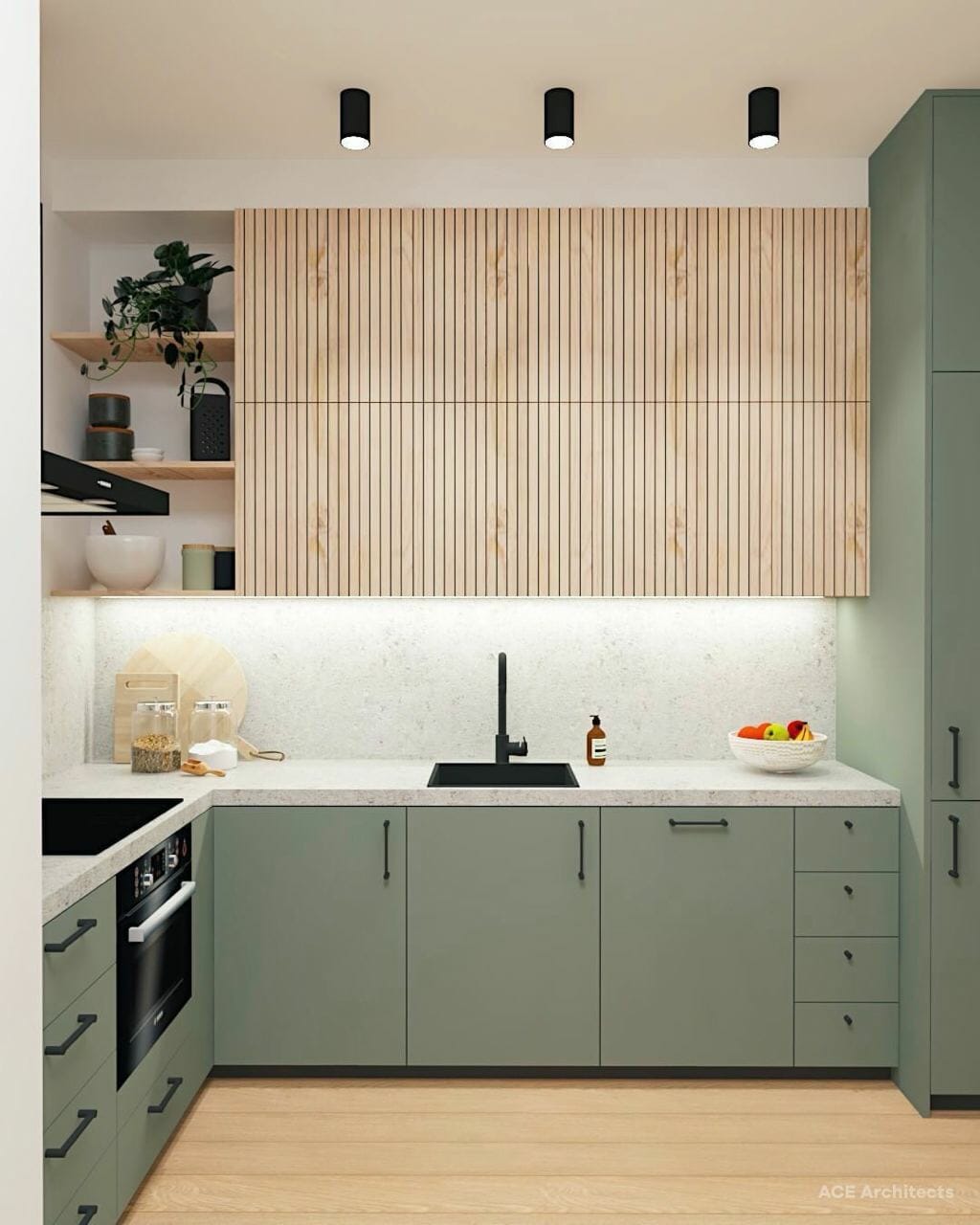 The average price range for cabinet painting is fairly wide, falling anywhere from $380 to $1,100. If you have an average-sized kitchen and want to have a thorough job done by painting professionals, you can expect to pay at the upper end of this range.
For approximately $1,000 you can cover the costs of supplies and labor, as well as any additional preparation or clean up that might be required. For larger kitchens, or for cabinetry that requires extensive prep work, this cost may increase.
| Service | Cost |
| --- | --- |
| Cabinet painting single coat (kitchen) | $30 |
| Cabinet painting w/ undercoat | $50 |
| Cabinet painting per hour | $45 – 70 |
| Cabinet Painting labor costs (total) | $520 |
| Cabinet Painting materials | $120 |
On average, a kitchen cupboard will require half a gallon of paint for a single coat. With a gallon of paint costing, on average, between $20 and $60, you can expect to pay between $10 and $30 for a single coat of paint on each kitchen cupboard.
This cost does not factor in labor or prep work that may be required. Depending on the size of the cabinet to be painted, professional painters may charge you anywhere between $25 for a small drawer to $150 for an entire cabinet.
A single coat of paint is unlikely to be sufficient, however, and will not give your cabinetry the fresh, spruced-up look you might have been hoping for. At a minimum, you should be looking to use at least two coats of paint when repainting your cabinetry.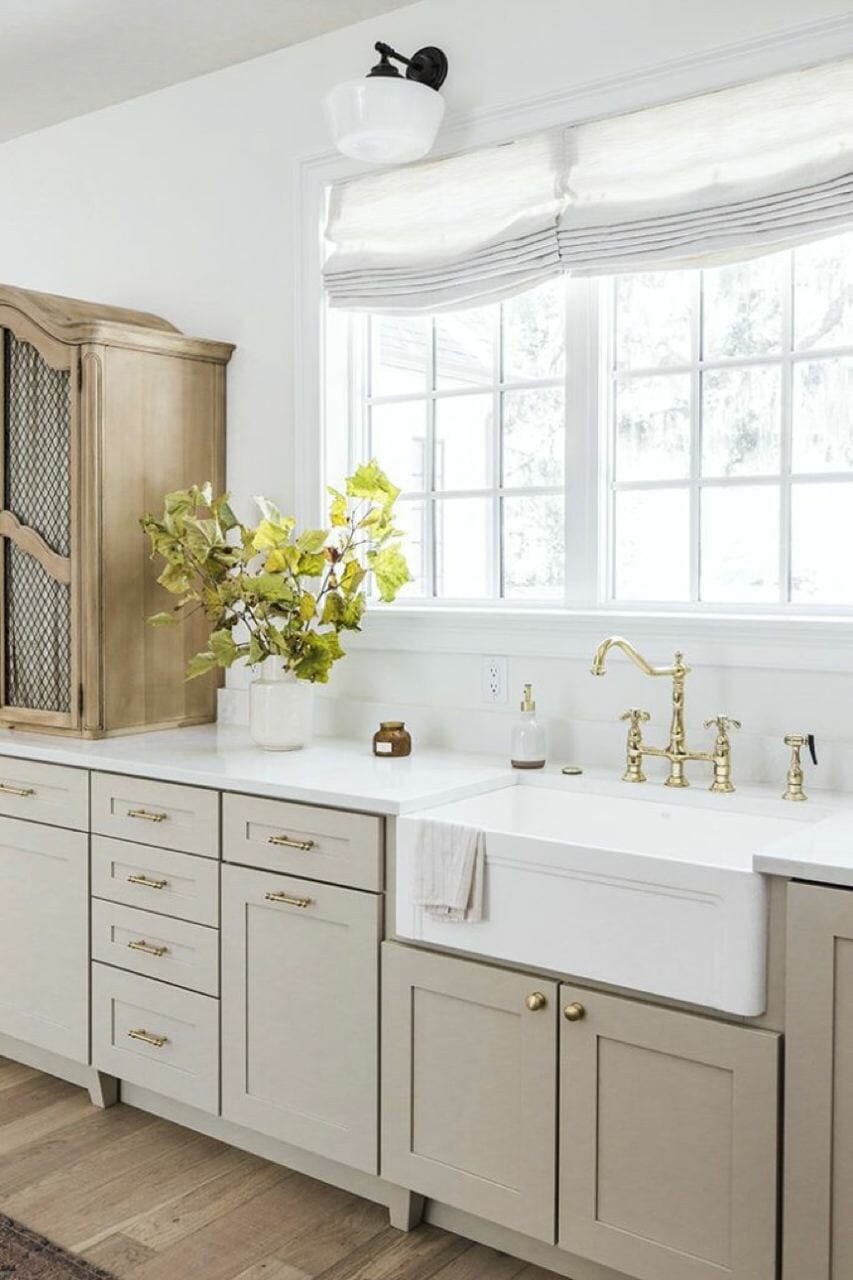 The cost of applying primers and undercoats is often included in the per cabinet price that your professional painter will quote you. This is because they are a vital part of the painting process, and will allow your paint to adhere to your cabinetry properly and permit the colors and finish of your paint to shine through.
Primers and undercoats typically get less coverage per square foot than paints, but they are also cheaper. With the average cost for a gallon of primer or undercoat coming in at around $10-$20, the costs of these particular supplies are minor in the scheme of the whole painting process.
Cost to spray paint kitchen cabinets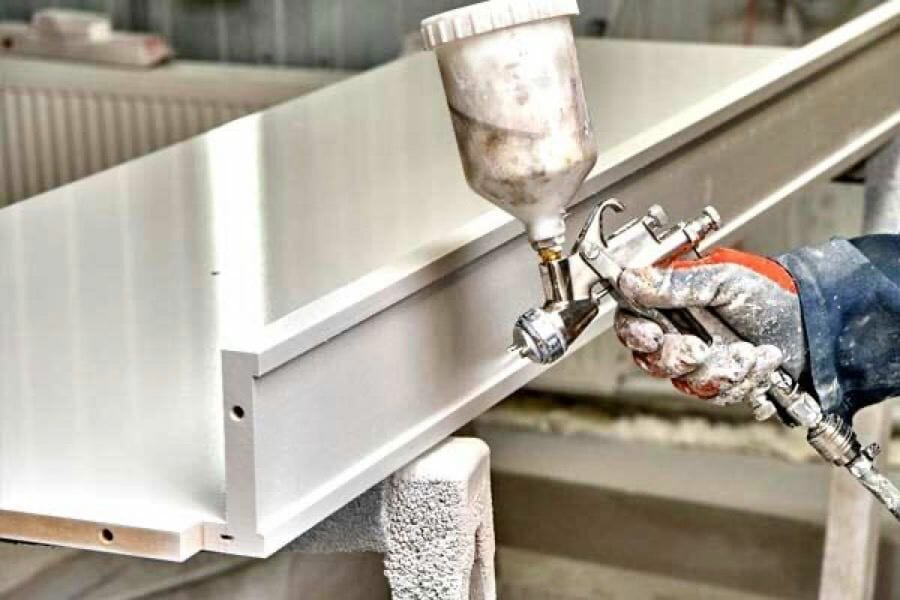 Spray painting involves the use of a spray gun to paint surfaces. The cost for spray painting kitchen cabinets is the same as conventional painting, averaging out at around $1,000 for an entire kitchen.
Spray painting can be more labor-intensive than other more conventional painting methods. If you elect to have your kitchen cabinets spray painted, you will need to remove all doors and drawers to ensure a smooth, even coating.
Is it cheaper to replace kitchen cabinets?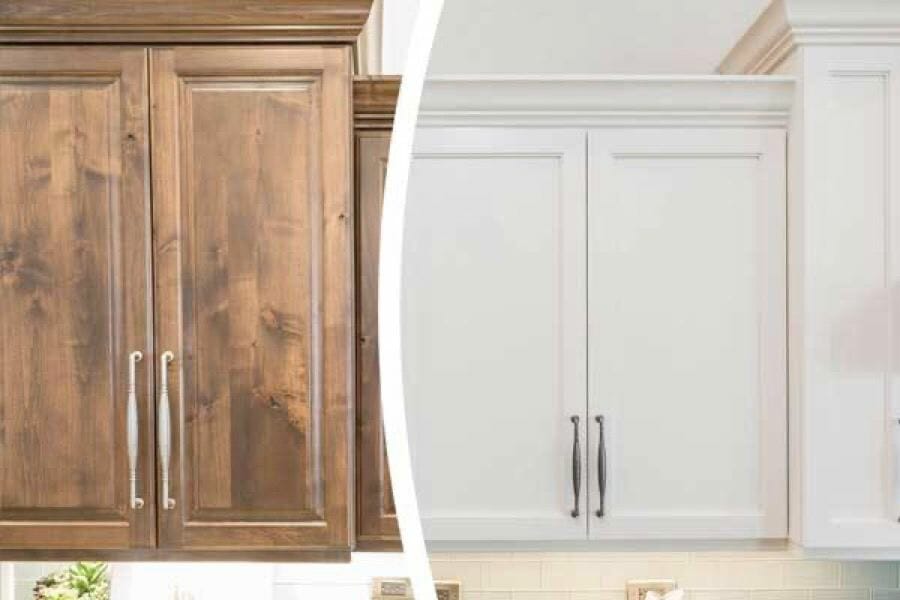 If you are tossing up whether to paint your kitchen cabinets or completely replace them, you should be aware that the cost of replacing kitchen cabinets is significantly greater than simply painting them.
On average, the cost to replace the cabinetry in a standard-sized kitchen will cost at least $4,000. If you wish to have bespoke, custom made cabinets installed in place of your old ones, you can expect this price to increase quite dramatically. Some custom cabinetry can set you back as much as $20,000!
Finding kitchen cabinet painters near me
When it comes to finding a kitchen cabinet painter for your painting project, there are a few things you should make yourself aware of.
If there are any licensing requirements for painters in your state, ensure that any painters you ask for a quote provide evidence of their license or certifications.
It would also be wise to enquire about any insurances that your cabinet painters hold, including worker compensation insurance for any painters that might be employed on your job.
Finally, you should review the online testimonials of previous customers. Any reputable painting company will have an online presence, whether that be a website or a profile on platforms such as Yelp.
By reviewing the experiences of previous customers, you can come to know what to expect from your painters, and even review photos and footage of their previous work.
How to hire a local cabinet painter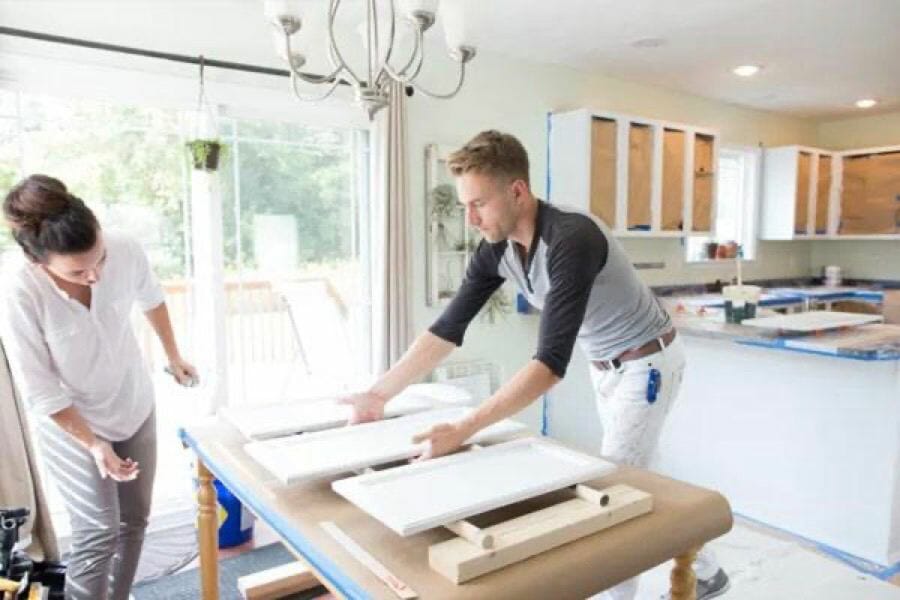 Once you have researched and selected your shortlist of local cabinet painters, you can begin the quoting and hiring process. This is where you will need to make yourself aware of the right questions and queries to ask of your shortlisted painters to ensure you receive the most comprehensive and competitive quotes for your job.
You will be making queries that relate to your specific cabinet painting job. These will help you understand the costs, timelines, and logistics of your painting project.
Some key questions to ask of your local cabinet painters include:
What preparation will be required for this job? What can I expect this preparation to look like?
What are the estimated timelines for this kitchen cabinet painting job?
How many painters will be required to complete this job?
Will this painting job be covered by a warranty? If yes, for how long?
What is your final cost estimate for this job?
How will you invoice me for this job?
By arming yourself with as much information about each of your contractors, beyond simply asking for a quote, you can rest assured that you have the best professional for your project on the job.
Factors that add to cost of cabinet painting
Unfortunately, cabinet painting isn't as easy as adding another few layers of paint on top of your existing cabinetry. While individual circumstances may vary and it is always wise to have a professional visually evaluate your cabinets before they quote and begin work, some common factors that can increase the cost of your cabinet painting include the following.
The state of your original cabinetry: If the cabinetry you wish to have repainted is in a poor state or dilapidated in any way, you can expect to see the cost of your cabinet painting job increase. Some poorly maintained cabinets may even require some minor remodelling or extensive resurfacing before they are fit to be painted.
The type of paint you choose: While it can be tempting to go with the cheapest paint when redoing your kitchen cabinets, it is not always advisable. The small amount of money that you might save in the short term will be rapidly offset by several drawbacks that cheaper paints commonly face. These include poorer coverage, less stain resistance, and a much shorter life space.
The size of your kitchen: As well as requiring more paint, a larger kitchen will also require more labor from your painters. Even if your painters charge a flat fee on a per cabinet basis, the cost to repaint a larger kitchen will rise exponentially above the average.