Painting your concrete block walls will help to improve their aesthetic appeal and protect your building against moisture and sudden deterioration.
You can expect to pay between $3,500 and $10,500 to paint a 2,500-square-foot brick house. The actual cost can go from $3,000 to $16,000 or $2 to $10 per square foot depending on the complexity of the project.
The actual cost to paint concrete block walls depends on factors such as the surface area of the wall, type of paint, condition of the surface, painting design, and so on. This cost estimate does not always include material cost. We'll discuss more about the cost of labor and materials in this guude.
Brick wall painting cost per square foot
Painting a brick home costs about $1.40 to $4.20 per square foot. This will result in values around $3,500 to $10,500 for 2,500 square feet of brick exterior or an average of about $7,000.
Brick wall painting cost per hour
If you're looking for hourly charges, you can prepare to pay around $30 to $60 per hour for your brick painting project. This comes down to around $3 – $8 per square foot for the painting.
Factors such as the complexity of the job, the design, materials and tools to be used, and the condition of your concrete surface will determine the actual cost of your painting project. Complex painting jobs can cost as much as $16 – $18 per square foot.
Cost factors for a brick painting job
If you're looking to beautify your brick wall by painting, you can expect to cover costs for the following:
Materials: Materials needed for painting will include paints and other other compounding materials needed to achieve your desired painting. You will need to pay or buy the materials needed for your painting.
Equipment: Items such as painting brush, ladder, masking tape, rollers, scrub brush sand papers and son on will be needed for painting. If you're hiring professionals, you don't need to worry about these tools as they will be the one to come over with them.
Transportation: You will have to cover the cost of delivering materials to the painting site as well as transporting the service providers to the site as part of your painting cost. If you're looking to minimize cost, you should consider hiring painting contractors that are close to you.
Worksite preparation: the cost you're paying for painting will cover other painting activities such as the cost to protect existing structures, finishes, materials and components.
Brick wall exterior painting cost
Painting the exterior of a brick wall costs an average of $3,040 with most homeowners paying between $1,762 and $4,325. The price per square foot for painting exterior brick walls ranges from $1. 50 to $3. The actual cost will be determined by factors such as location, the condition of the wall, quality of the paint, as well as accessibility of your home.
You can minimize your painting cost if you have some experience. With this, you'll only need to spend around $1,000 for a 1,000-square feet brick wall. And around $4,000 for a 3,000 square feet brick wall. If you're hiring professional painters, however, you can expect to pay between $2,000 to $6,000.
Concrete floor painting cost per square feet
The average cost of painting concrete floors ranges between $3 to $8 per square foot. If you're doing the epoxy flooring, which is more complicated, you may end up spending around $10 to $15 per square foot.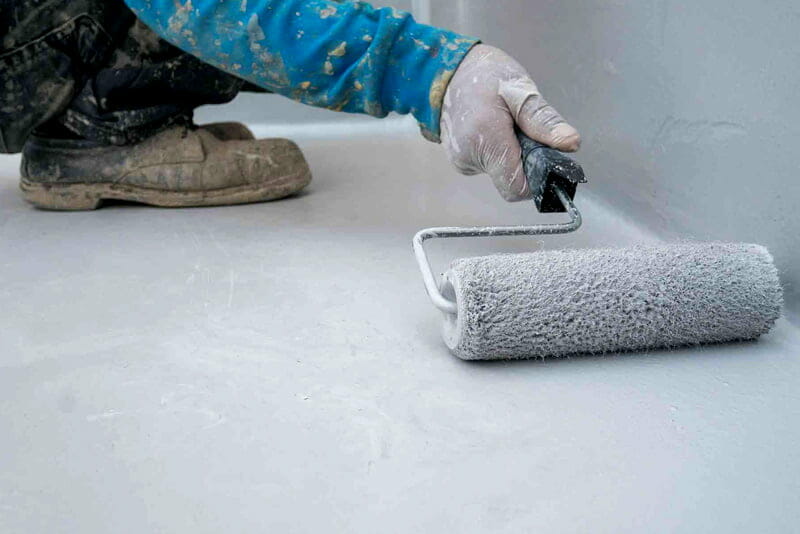 Cost of whitewashing house
If you want to go for a cheaper painting option, you may consider whitewashing your brick wall. Whitewashing is the application of dilute white paint to your brick surface. The cost of a whitewashing project can range from $110 to $200 for a 250 square feet wall. This makes it around $0.45 to $0.80 per square foot.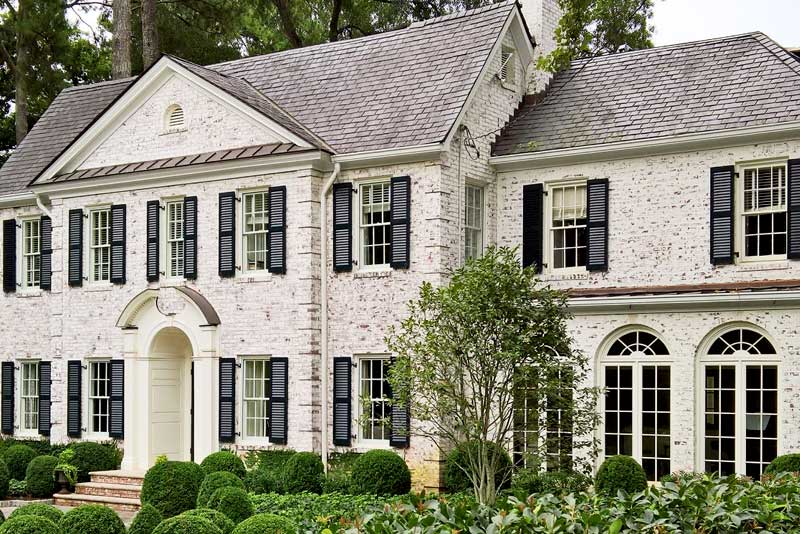 Should concrete block walls be painted?
It is often believed that concrete walls are cost-effective, long-lasting, fire-resistant, and require low maintenance. However, it is easy for them to start deteriorating after some time, either due to natural moisture or irrigation. Painting brick walls will thus help protect them against damage and improve your home's aesthetic appeal.
Before you commence the painting, a proper inspection must be conducted to ensure structural integrity and stability. Before painting, all major cracks, holes, scrapes, and gouges should be repaired using masonry repair material.
3 Reasons why you should paint your brick walls
No matter where they are located, concrete walls always have a dull and monotonous look. Adding paint will grossly improve the look and appeal of your house, outdoor garden wall, or firepit seating area.
After a long time, concrete block walls will start to look old and irritating. Painting makes them keep their appeal to make every space around your home inviting.
There are sponge-like holes in concrete blocks that make it easy for them to absorb moisture. This weakens the structure and reduces its longevity.
Painting brick walls will create a thin layer of protection over the surface of brick walls and enhances protection against moisture. This helps to protect the concrete from wear and tear and extends the lifespan of the concrete by preventing further damage.
Proper preparation ensures an even paint application that will resist peeling and flaking. Using a concrete sealing primer prevents moisture from leaching out of the bricks and weakening the paint.
A fresh coat of paint on your concrete block wall will reduce the time and effort you need to spend on routine cleaning and maintenance of the wall.
Can I paint exterior cinder block walls?
Yes, you can paint your cinder block walls. Cinder block walls are often located in the exterior part of a structure because they resist harsh weather conditions.
They are thus perfect for outdoor use. The only issue with the painting of cinder walls is that the general Masonry paints do not adhere firmly to the surface of cinder walls. This type of paint may end up peeling or cracking and make the cinder blocks vulnerable to weather conditions.
Do you need special paint for cinder block walls?
Even though masonry paints don't work well on cinder blocks, you may not need a special type of paint. You can use a block filler primer that is formulated for cinder blocks. The primer will fill the pores of the rough texture of the cinder block so the paint doesn't get absorbed in the holes. Thus will help the pain adhere easy to the surface.
HomeGardenGuides.com is a free service that quickly matches you with top-voted local painting contractors.
You can get three estimates fast by real certified experts in your area in just 2 minutes.
Scroll to the top of the page and enter your Zip code.
Answer questions about your painting job
Your brick wall painting details are forwarded to three local experts. They will send you a price estimate for the job and some friendly advice.
IMPORTANT: There is no obligation to hire. This is a free tool and service to be used at your pleasure.