The actual cost to paint a concrete floor depends on the job size, conditions, and options.
However, the essential cost is between $2.10 and $4.02 per square foot and can vary depending on the abovementioned factors.
Here I'll try to explain the cost of painting a concrete floor and the factors that will affect the project's final price.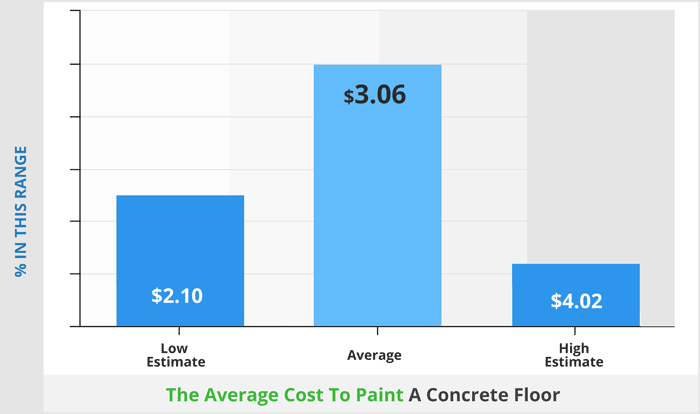 The concrete floor painting cost range varies from $2.10 to $4.02 depending on the size of the area and the type of color you have chosen. The calculation for concrete floor painting is almost the same as all other floors, but with slight differences based on what is needed.
The best paint type for concrete floors is epoxy paint due to its durability, and also acrylic paint works well, especially for exterior concrete surfaces.
Labor cost to paint a concrete floor
The cost of the labor depends on if you DIY or hire a pro.
If DIY you will save all the extra money for hiring a professional. If you decide to paint your concrete floor by yourself it will cost you in personal hours.
It can take from 5 to 20 hours of total labor to prepare the concrete surface and to apply the paint to your concrete floor.
Also, be sure to check the weather before painting.
The cost to hire a pro for painting the concrete floor varies depending on the area you live in, however, professional painters charge between $25 and $100 per hour.
Before hiring a professional painting company read the reviews about the company and be sure they are licensed and insured.
Maybe you will have to do some preparations before painting the concrete floor. This includes repairs to the concrete and primer application.
A concrete repair usually costs around $5 per square foot. Repairs must be done if the concrete surface is cracked and ruined because the coat of paint will not adhere properly and it will crack and peel off eventually.
Also, for better adherence and bonding between the surface and the paint, primer should be added. This will cost you around $4 per square foot.
DIY vs Professional concrete painting cost
DIY concrete floor painting cost
If you go DIY you will have to pay around $240 for a two-part epoxy concrete paint that covers about 500 square feet. This way you will save approximately $70 for preparing supplies.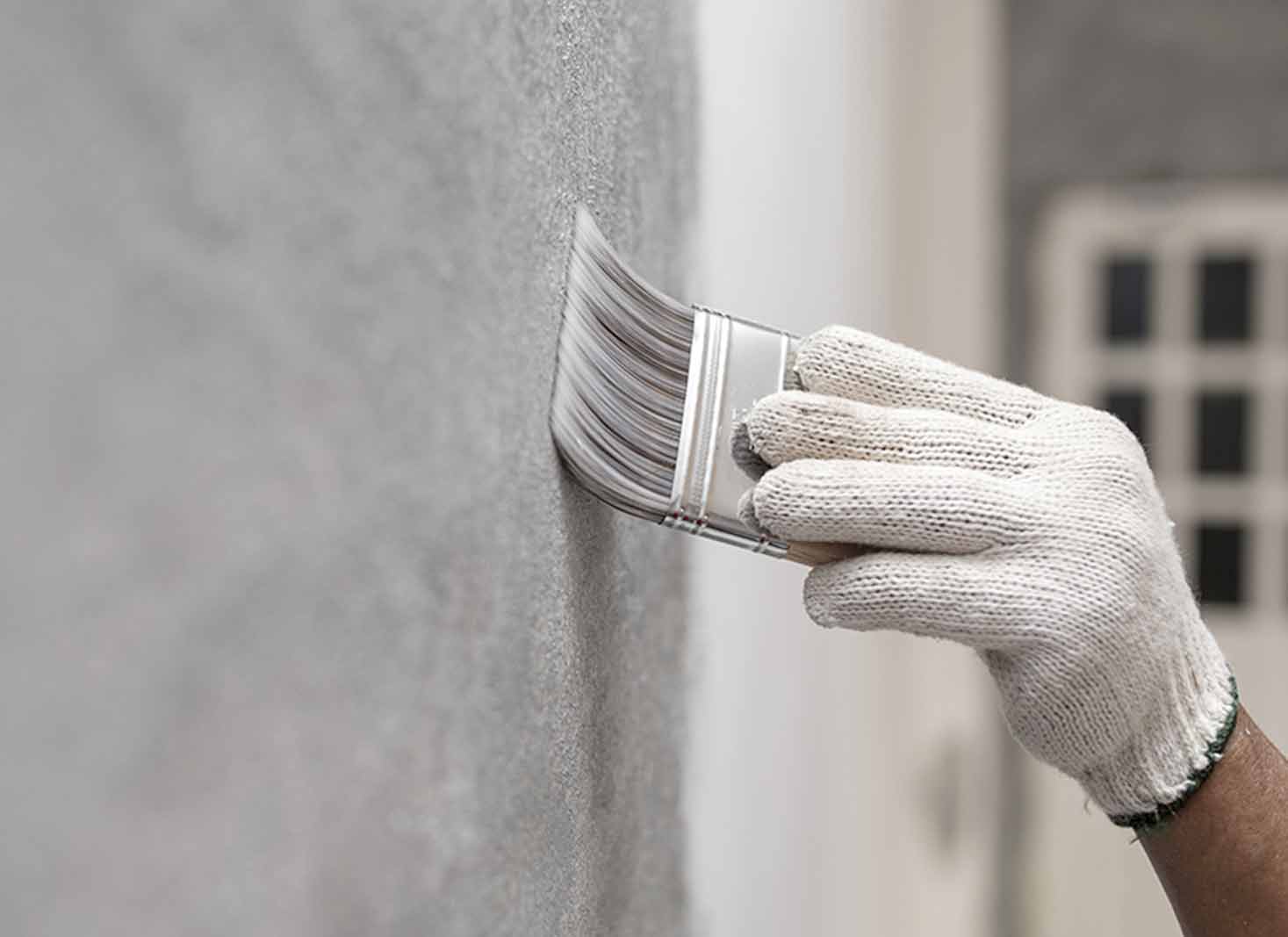 Professional concrete floor painting cost
For a two-car garage concrete floor, the national average cost of epoxy paint will cost you around $2,000. My recommendation is to hire a pro if you are not experienced with this kind of job. This is because professionals are insured, pay attention to details, and also save time due they are experienced and fast working.
HomeGardenGuides.com is a free service that quickly matches you with top-voted local painting specialists.
You can get 3 estimates fast by real certified experts in your area in just 2 minutes.
Scroll to the top of the page and enter your Zip code.
Answer questions about your concrete floor painting job
Your painting details are forwarded to three local experts. They will send you a price estimate for the job and some friendly advice.
IMPORTANT: There is no obligation to hire. This is a free tool and service to be used at your pleasure.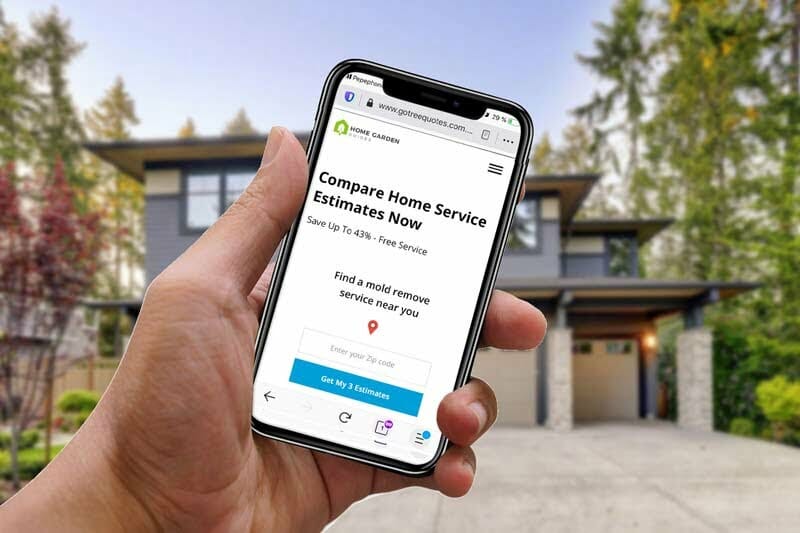 How to estimate the cost to paint a concrete floor?
The following parameters will help you make a rough estimate of the entire process of painting your concrete floor.
There are a variety of options when choosing concrete floor paint. The most common option for this task is the 2-part epoxy because it is durable and super easy to clean.
Each type of paint covers a certain area in square footage, check the instructions from the manufacturer for details. So, measure the area you want to paint and take into consideration that it could take up two or more coats of paint to seal the surface properly.
Buy other necessary supplies
When you make the budget for this project, don't forget other supplies you will need to complete the painting. This includes rollers, roller trays, masking tape, extensions, and cleaning supplies because the floor must be spotless and clean before painting.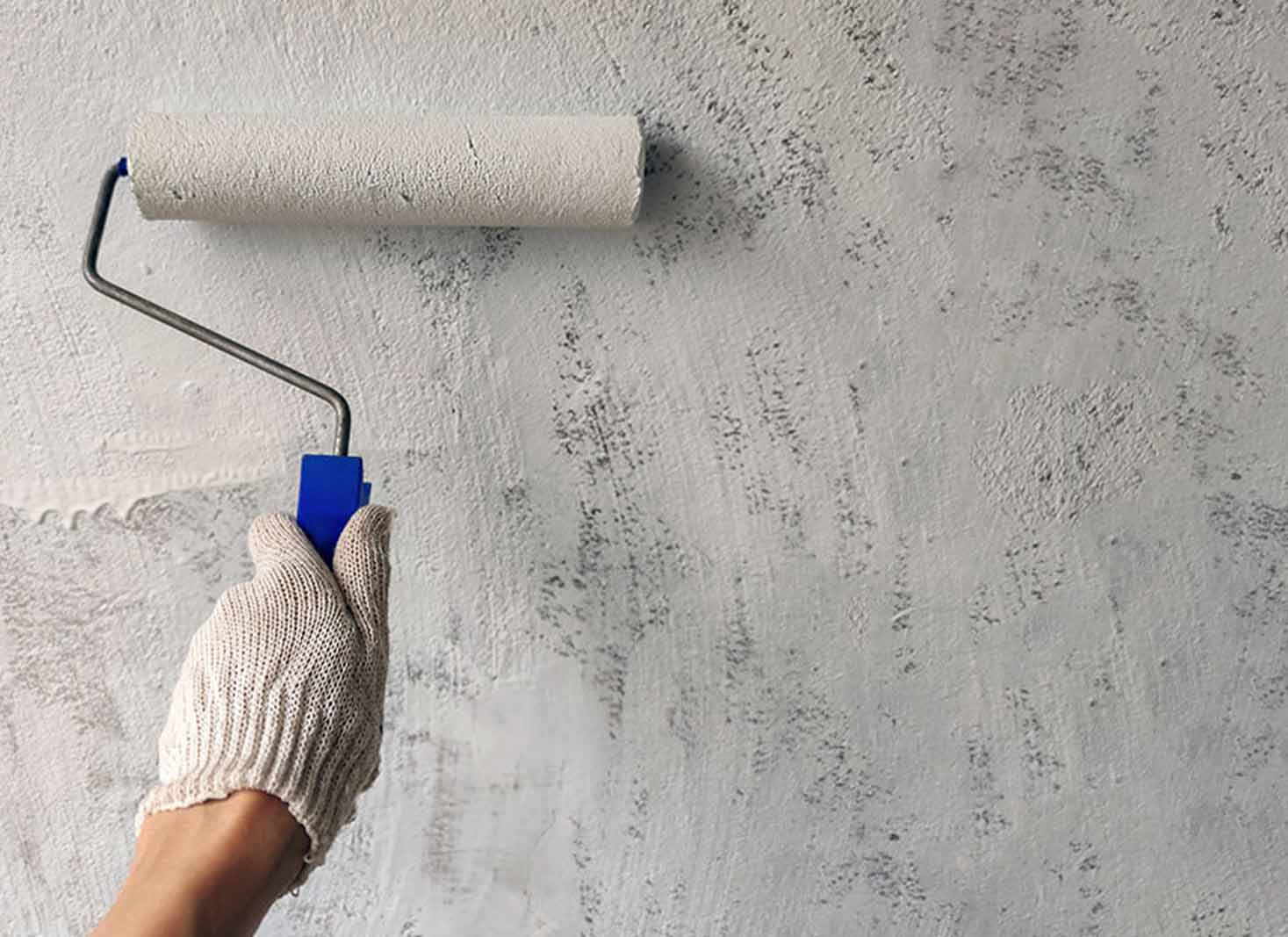 Paint the concrete floor yourself
It is a good idea to paint the concrete floor yourself so you can save money. Pay attention to weather conditions because if you apply the epoxy paint at higher temperatures than recommended it can look botched.
Read the manufacturer's instructions carefully before starting for the best DIY results.
Look for leftover paint online
You can look for concrete paint online that is leftover from previous users. You can also sell your leftover paint online. Sites like Craigslist, Facebook Marketplace, etc, can be your best when it comes to saving money on home improvement projects.
Best concrete paints - Top 8
Quality concrete paint provides a finish that will protect your concrete surfaces against wear and tear and make them easy to clean. According to research, the following 8 picks are top-ranked concrete paints evaluating ease of application and maintenance, formulation, durability, and value.
Best overall: DryLok Latex Concrete Floor Paint
Best value: INSL-X Anti-slip Coating Paint
Best for outdoor use: Rust-Oleum EPOXYSHIELD
Best for garage floors: KILZ Epoxy Acrylic Paint
Best for the concrete porch: KILZ Decorative Concrete Paint
Best for a concrete driveway: DAICH RollerRock Exterior Concrete Coating
Best for basement floors: KILZ Basement & Masonry Waterproofer
Best for concrete walls: Seal-Krete Damplock