The cost to paint your concrete porch and the supplies needed depend on the size of the porch and the type of paint used.
For painting your concrete porch, you will have to pay between $3 and $20 per square foot, excluding the cost of materials and labor. Additionally, the price will differ depending on the shape of the porch, design complexity, and property condition.
In this article, you will find all the information you need about the cost of painting the concrete porch and some tips on how to select the right paint and supplies. Keep reading if you plan to give your concrete porch a new and fresh look.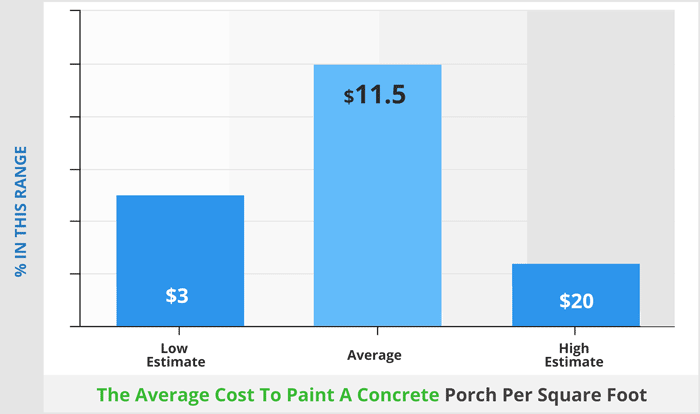 The cost to paint a concrete porch ranges from $3 to $20 per square foot. For instance, a 200-square-foot porch would cost around $600 – $4,000. This cost range refers to a single 2 coats of paint on a clean, dry, and level surface.
The cost to paint porch columns adds $20 to $100 per column extra.
Also, as I have mentioned in the introduction, the size of your porch and the type of paint you have chosen has a significant impact on the total cost of the project.
| Description | Average cost |
| --- | --- |
| Cost per square foot | $3- $20 |
| 200-square-foot | $600 - $4,000 |
| Labor cost per hour | $30 - $50 |
If you hire professional painters, you will most likely be charged $30 to $50 per hour. Here comes the size of your porch. For a small porch, it will take two to three hours for painting and preparation, while a big porch could take up to eight hours and more.
If you choose to DIY you will save this money but you must factor in your labor which includes preparation, painting, and cleaning of the area. Depending on your skill and experience you will have to spend at least four hours or more.
How to choose paint for your concrete porch?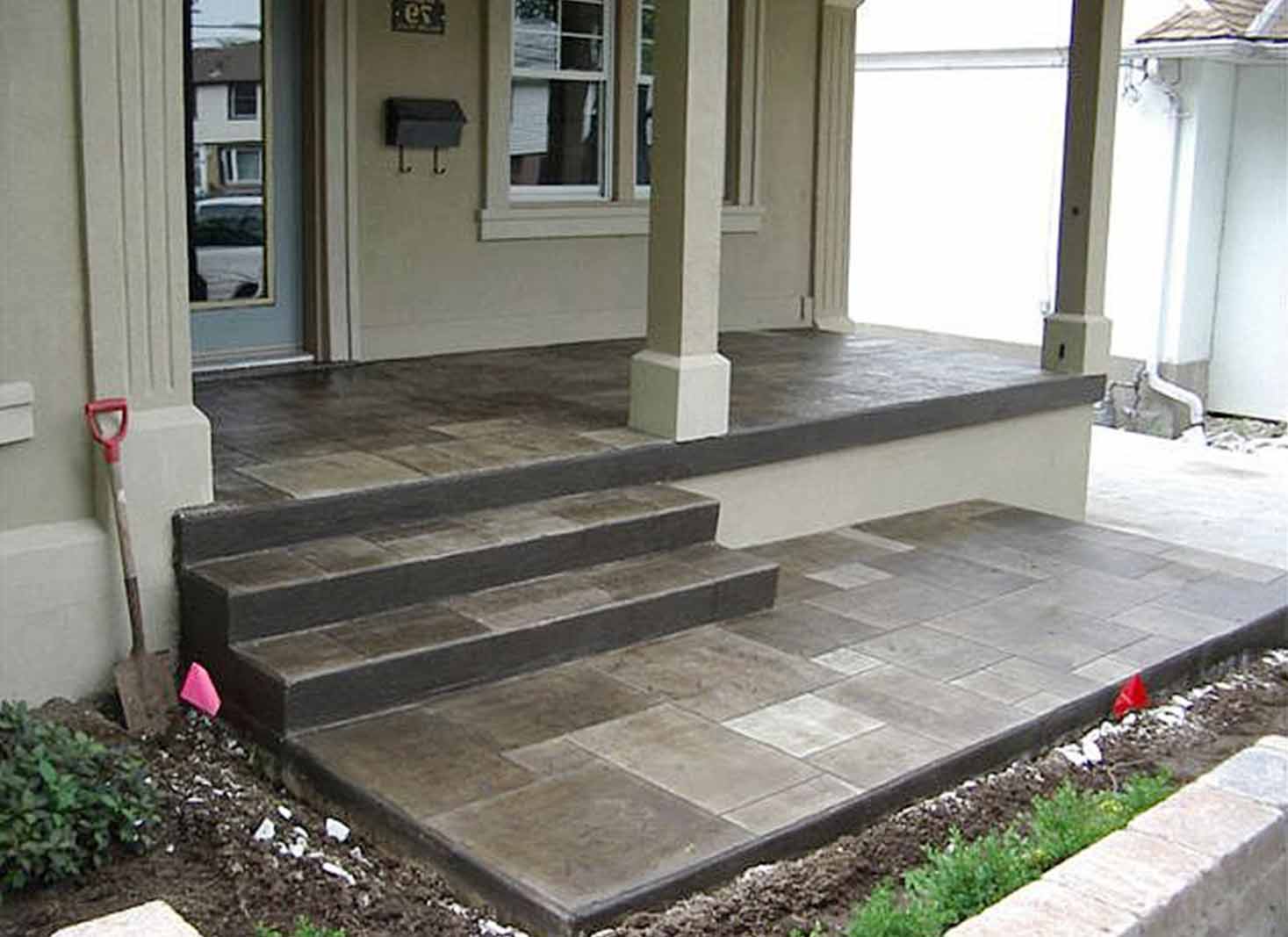 The first thing to look for is paint that is specifically designed for concrete. This is important because every other type of paint will not adhere properly to the concrete and will peel over time.
In addition to the cost of paint, you must consider the cost of the supplies too which is usually around $120 and includes drop cloth, painter's tape, and brushes or rollers.
HomeGardenGuides.com is a free service that quickly matches you with top-voted local Painting Specialists.
You can get 3 estimates fast by real certified experts in your area in just 2 minutes.
Scroll to the top of the page and enter your Zip code.
Answer questions about your painting job
Your porch painting details are forwarded to three local experts. They will send you a price estimate for the job and some friendly advice.
IMPORTANT: There is no obligation to hire. This is a free tool and service to be used at your pleasure.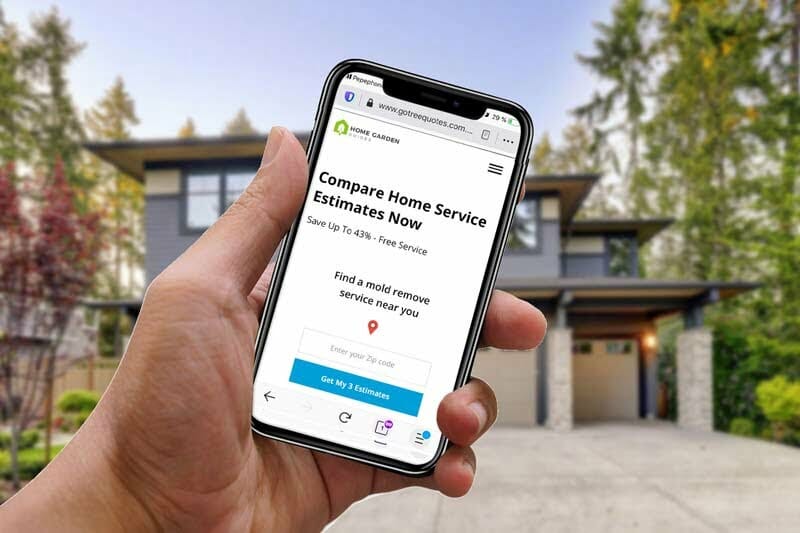 If you have a good plan and with little effort, you can save money on this project.
Purchase the supplies from the home improvement store or online retailer so you can save money on the material;
Consider DIY so you can save money on labor costs;
Finally, try to find a family member or a friend who can help you with the job so you can save money on a professional painter.
Is porch painting worth the money and effort?
Yes, it is worth it because a fresh coat of paint on your concrete porch can brighten it up and make it look new.
Also, the painting will provide protection from damage caused by weathering, and will improve the curb appeal of the entire property.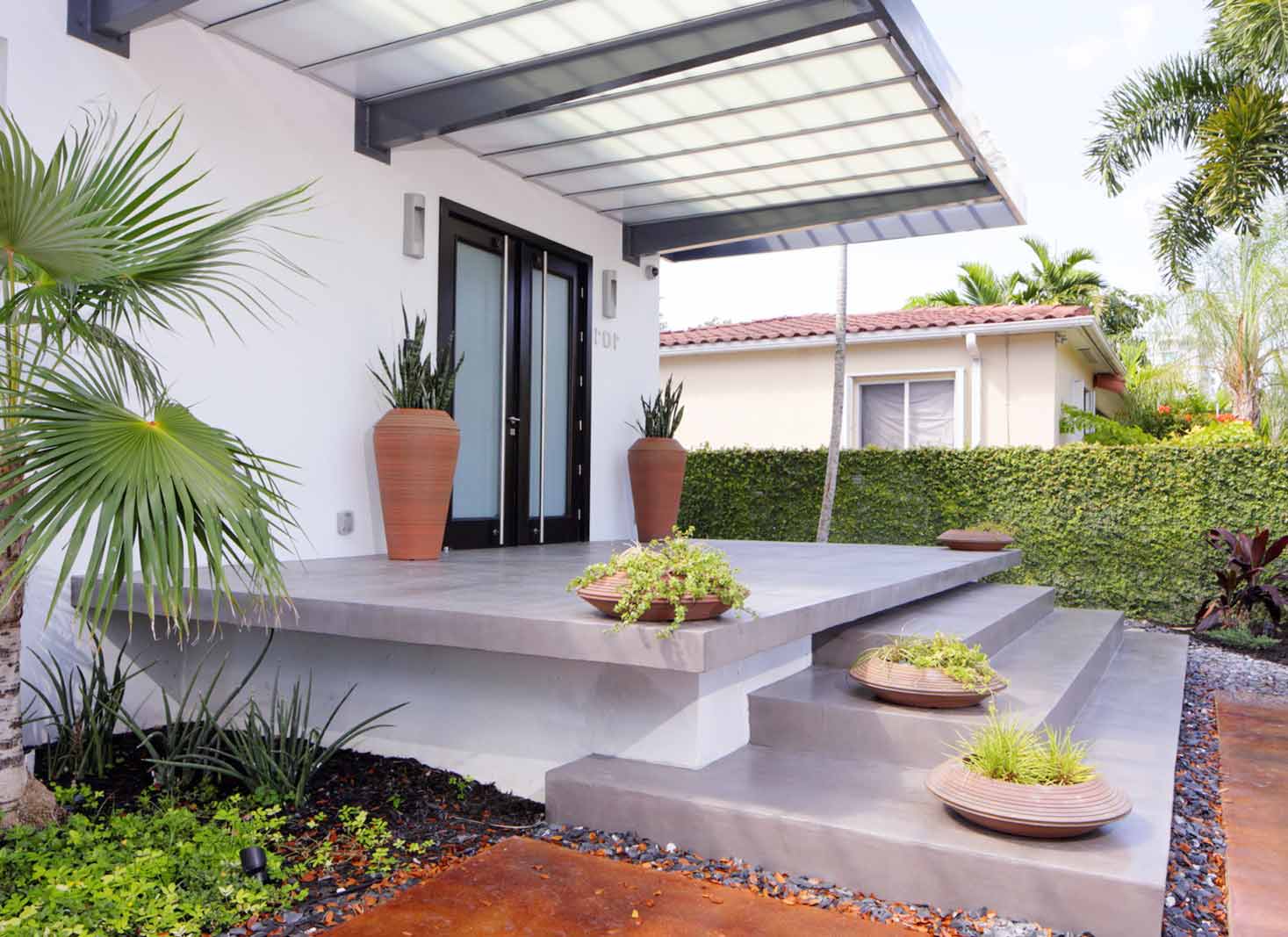 Tips for hiring a porch painter
Before hiring a professional painter for your concrete porch project be sure to:
Get at least three estimates (USE OUR FREE SERVICE!!!)
Look for certified, insured, and bonded companies with more than five years of experience;
Get a contract, and warranty in writing before the work begins;
Don't let the cheap price fool you because quality may suffer;
Never pay in cash, and avoid spending a big amount of money upfront.
What to ask when hiring a pro?
Be sure to ask the following questions:
How long have you been in the painting business?
Ask for a list of references and portfolios.
Are there any additional fees, and are preparation work and cleaning afterward factored into the price?
Will the removal of the things such as furniture and grills from my porch cost extra?
Will you do pressure washing and repairing before painting, such as applying mold deterrents and stain removal?
Which paint do you recommend?
I'm allergic to heavy chemicals. What do you recommend?
How long will the entire project take?