The main reason for painting walls is to freshen up the walls or change the color to give them a new look. Drywalls have joints and panels which might show under the paint that is not perfectly done. This may make the wall look unappealing, thus, needing several coats of paint to make it look better.
It is important to prime drywall before painting. This is because the new surface is usually porous and may end up absorbing the color of the paint. The primer acts as a seal and provides a good base for painting, making the paint stick firmer and better.
If you choose a combined paint and primer, you may not need to prime your drywall because the paint will have its own primer. However, separate products work best compared to the combined ones. Primers are essential as they provide an even paint finish and prevent mold from growing.
Most painters do not primer new drywalls as they prefer adding an extra coat of paint. However, since primers and paints do not have similar materials and formulations, the results will differ by a wide margin.
If you decide to skip the primer, several consequences may come up. Some of the consequences may appear immediately, while others appear after the paint has completely dried up. For instance, the paint may soak into the porous wall and create uneven blotches. This results in an uneven drywall that will need an extra coat of paint.
You may need more than two coats of paint to make the wall look appealing and beautiful. However, since paint is more expensive than a primer, you will have used lots of money than if you used a primer in the first place.
If you are repainting an old wall, you may not need a primer if the old paint is not in a bad state. However, if the wall is damaged and the paint is cracked or peeling, a primer will be needed to repair the tiny cracks before applying new paint.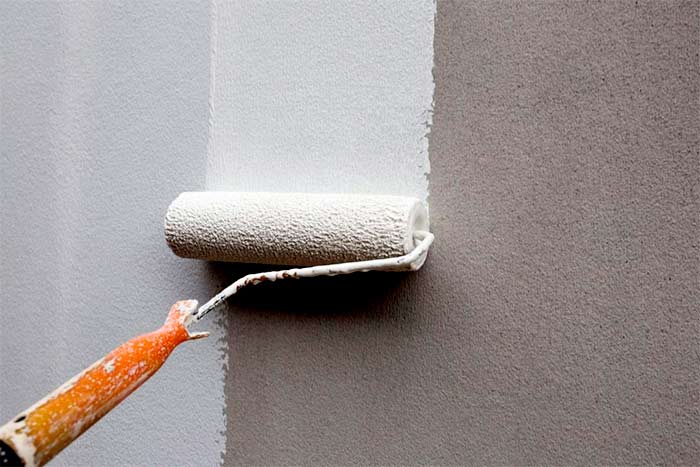 Do you need a primer over joint compound?
Joint compounds are usually used for repairs and filing seams as well as nail holes on drywall. So, you can use these compounds to repair a cracked and damaged wall. Once the wall is dry and smooth, you can prepare it for painting.
One of the things you need before painting over the joint compounds is a primer. Since the joint compound has a different texture, it will absorb more paint than the wall itself. The primer blends the drywall and the joint compound to create a uniform surface. Therefore, the primer seals the joint compound for a better and even finish. Also, it makes the paint adhere better to the joint compound.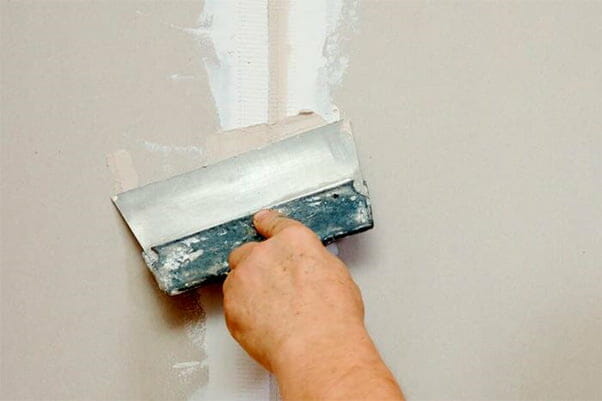 Reasons why you should always apply primer first
Primers are very useful substances for painting drywall. If you still need a little convincing, below are some reasons why you need to prime your drywall before painting.
Cost-effective and time-effective
Most people will skip priming because they need to finish their painting project faster. Also, since a primer costs money, no one would like to spend extra money on something they can do without.
However, when it comes to the facts, primers are time-saving and very cost-efficient. They help the topcoats to dry faster because they prevent the drywall from absorbing the paint. Besides, you will not need an additional coat of paint if you use a primer on your wall. Therefore, you will have saved time and money that you could have used to buy and apply extra paint.
Helps paint to adhere better
Priming is a crucial step in painting, especially for new drywalls. It helps the paint to adhere better on the wall because it acts like glue. It will also show the actual color you use to paint because the wall will not absorb it.
Primers are especially important for dark colors because they will not fade after some time. Besides, primers make the drywall soft and smooth, which makes cleaning it very easy and fast.
Primers act as a seal for blocking the paint from penetrating the wall and covering small flaws. After you repair your drywall, you will need a primer to cover the blemishes and flaws for an even paint finish. The primer also provides insulation for the wall and prevents it from future damage.
What kind of primer should I use?
There are different types of primers used on different walls. These include latex and oil-based primers, among others. The best primer you should use on drywall is a latex primer. Latex primer works best on drywalls and enhances the adhesion of the paint to the wall.
However, before using any primer, it is always good to ask your painting contractor to guide you. Your choice of primer will depend on the wall type as well as the color of paint you select.
Do I need to primer before texture paint?
Usually, texturing is done before priming. However, priming is essential before texturing because the tape joints and nail spots tend to be more absorbent than the surrounding areas. Therefore, the texture will dry faster on those areas than on the drywall.
For this reason, it is essential to prime before texturing to ensure you get even texturing. The primer will seal the joints, nail spots and make the texture appear even after drying.
Do I need to primer ceilings?
If you do not prepare the ceiling surface properly before painting, the paint will end up cracking and peeling. It may also appear chalky and unappealing. You wouldn't want to face such a ceiling when trying to relax on your bed after a long day at work.
If the drywall is new, it will be very porous, and the texture will be uneven. Painting before priming results in an irregular, ugly-looking sheen. That is why it is essential to prime the ceiling before you paint, whether on new drywall or an older wall. However, before you start priming or painting new drywall, you must ensure it is completely dry.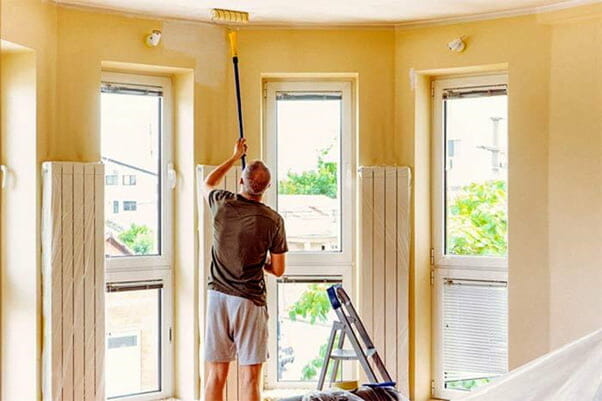 Do I still need two coats of paint if I primer first?
Most people are tempted to apply two coats of paint instead of using a primer because they think it will save them time and money. However, paint does not contain PVC to help it adhere strongly to the wall. So, the drywall will absorb your first coat and even your second one because the latex binder is not as strong as PVC.
However, primers provide a thin coat that prevents the porous material from absorbing the paint. Therefore, you will not need an extra coat of paint because the primer will make the paint bind perfectly on the drywall.
What is the best primer for drywall?
Picking the right primer for your drywall may be daunting if you do not know what type will work best. The following is a list of the best primers you should consider for your drywall.
Rust-Oleum 2004 Zinsser Bulls Eye Water-Based Primer
This is a water-based primer-sealer ideal for smooth walls. It is very effective and provides a smooth surface for use with a roller. It sticks on most surfaces easily and cleans easily with soap and water. It is also ideal for both exterior and interior surfaces.
Key features
Rust-resistant and preventative
Seals stains efficiently
Protects wall from mold and mildew
Ideal for internal and external use
Rust-Oleum Corporation 01501 Drywall primer
This primer is ideal for sealing new drywall. It is fast-acting as it dries very fast. After an hour of applying it, you can paint your wall without worries. It is also water-based and easy to clean with water.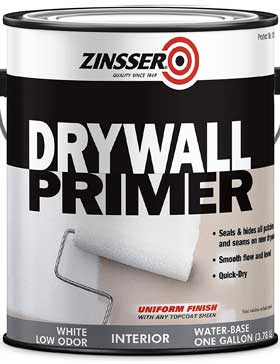 Key features
Seals tape joints
Easy to clean
Ideal for sealing new drywall
Does not raise the nap
Dries quickly and sands easily
Zinsser 2301 Problem Surface Sealer
Zinsser 2301 Problem Surface Sealer is for use on porous surfaces like ceilings and interior walls. You should apply it before texturing, wall coverings, or painting. This water-based primer designed from unique materials creates a clear, hard, and flat finish to ready the surface for a topcoat. It also repairs drywall and torn paper and eliminates bubbles.
Key features
Seals adhesive residue
Protects drywall from tearing
Preps wall for topcoat
Seals skim coats
Ideal for ceilings and interior walls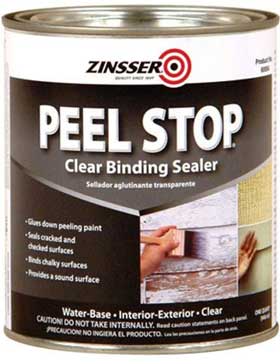 Key features
Easy to use
Water-based primer for repairing surfaces
Prevents further paint peeling and cracking
Extends paint's life
Fast-drying; can be coated in two hours.