Kilz paint and primer solutions claim to kill mold when applied over it.
Kilz does not kill mold. Kilz is a mold-resistant paint that can prevent the growth of mold but doesn't kill it. Remove the mold from the wall then apply water-proof Kilz Paint to prevent the mold from growing back.
Find out the cause of mold growing on your walls and solve it before you can paint or apply anything on your walls. It is the only way you can kill and prevent mold from growing on your walls.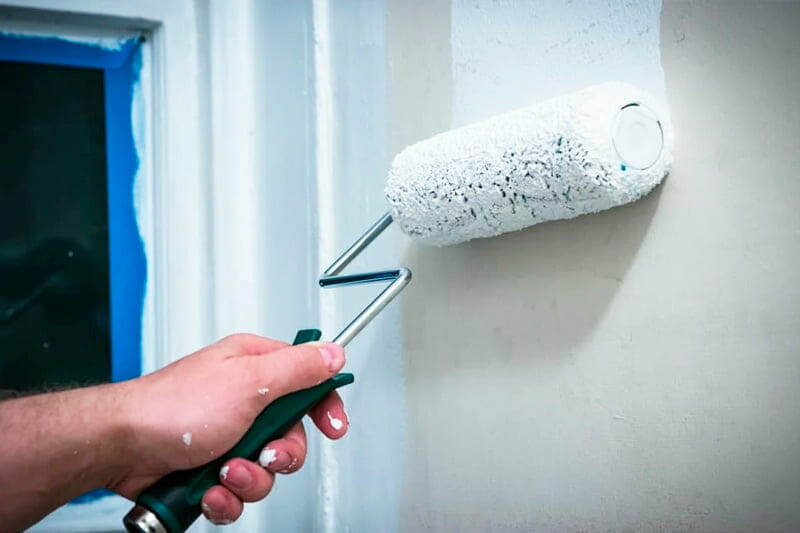 Does Painting Over Mold Kill It
Many people think that painting over the mold with paint or primer kills the mold. However, this is not true. Applying paint over mold only serves to hide the mold and the mold spots as the mold continues to grow.
If you want to kill mold and prevent it from ever growing on your walls, solve the moisture or humidity problem first. First, find out what the cause of wetness on your walls is.
Do you have a leaking tap?
Is there a pool of stagnant water near your house that needs draining?
Contact a professional to help eliminate the moisture problem. A professional will help remove the source of wetness and humidity in and around your house.
Why You Should Not Let Mold Grow On Your Walls
First, mold makes your walls ugly. When mold grows on walls it leaves ugly black and green marks. They can spread over a large area of your wall making it unappealing.
Secondly, when mold grows on your walls it can cause respiratory problems and diseases to those living in the house.
Third, it will cost you money to solve the problem. You have to call a professional to repair leaking taps or drain stagnant water. If you don't call a professional, you will buy new taps or drain stagnant water by yourself.
It will also cause you to spend money when you go to the hospital to have your respiratory conditions solved.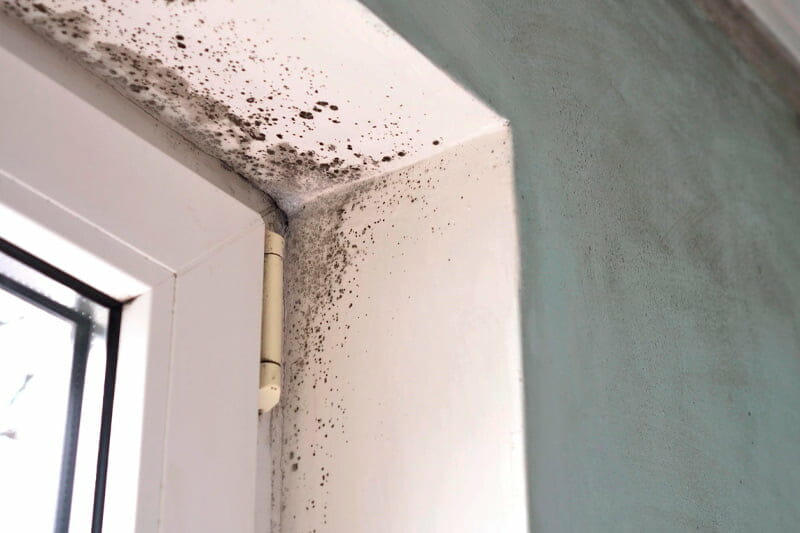 How Do Mold-Resistant Primers And Paint Work
Mold-resistant primer and paintwork by preventing the growth of mold on walls. For it to work effectively, you need to solve the moisture problem first.
Once you have solved the moisture problem and removed all the mold on your walls you can now apply the mold-resistant primers and paint.
These primers and paint prevent the wall from absorbing moisture thus preventing the growth of mold on the walls.
Can You Spray Kilz Over Mold
It is possible, but it shouldn't be done.
Spraying Kilz over mold is a short-term solution. You only hide the mold without solving the problem that caused it. Painting or spraying primer over mold doesn't stop it from growing.
Mold and mildew will continue to grow unseen under the Kilz paint or primer. Therefore, painting over mold is not the solution.
Before you spray Kilz on a moldy wall, remove the mold from the wall. Also, find out the cause of the mold and solve it.
After you have finished these two steps, you can now paint Kilz on your wall. As an anti-mold paint, it will prevent mold reoccurrence on your walls. Protecting both the property and its occupants from structural and health problems.
How Do You Remove Mold From Walls
You can choose a home remedy to remove mold from the walls. Mix bleach and water. Spray this mixture onto the wall as you scrub. Make sure to wear protective clothing. It prevents you from breathing in the mold and causing you respiratory problems.
If you have mold growing deep into the wall, you will need vinegar instead of bleach. Vinegar penetrates the wall to kill and remove the mold from deeper into the wall. Do not mix the bleach with vinegar when cleaning mold off the walls as it produces toxic gases.
Besides a home remedy, you can buy pesticides to wash the mold off the wall.
Additionally, you can hire a professional to remove mold from the walls of your property.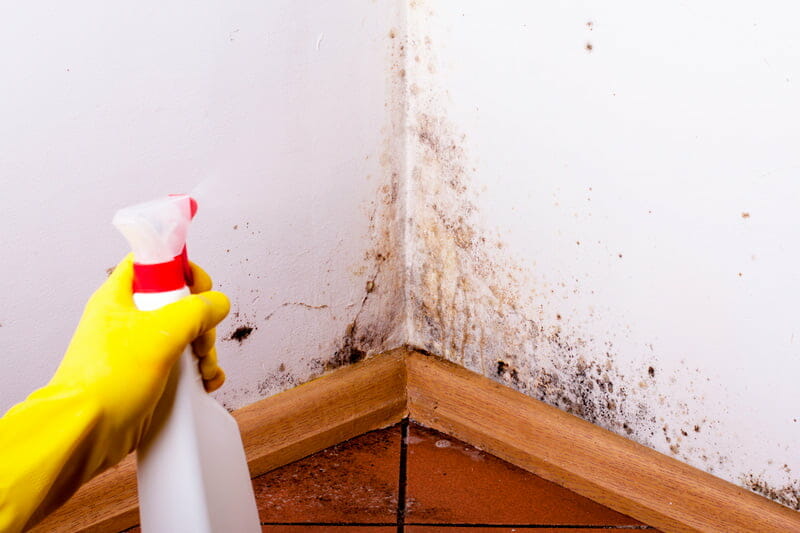 What Are The Symptoms Of Mold Exposure
Mold growing on your walls can make you sick. Often, you get the symptoms of mold sickness when in a house with mold.
When you are outside the house, you are completely fine. When you get into the house and you breathe in the moldy air, allergic reactions occur.
Symptoms of mold exposure include headaches, inability to breathe, consistent coughing, runny nose, sneezing, fatigue, and watery eyes.
Depending on your body and how you react to mold exposure, these symptoms can start as soon as you breathe in the mold particles. Or, it could take some time and then start later.
Additionally, the symptoms may also end as soon as you get fresh air in your system. Or, they may persist for a while before they clear on their own.
If you are asthmatic, mold exposure can trigger asthmatic attacks.