The exterior of your house is very important as it is the first thing people notice when they come into your home. The way you maintain your exteriors can either increase or decrease the resale value of the home. For this reason, it is critical to ensure your house stays in good condition at all times.
Typically, the average cost to paint a home's exterior is approximately $2,927, coming in between $1,735 and $4,123. The cost ranges from $0.50 to $3.50 per square foot. However, this cost will depend on your location, the condition of the walls, accessibility, and finish options.
Painting brick and stucco is approximately $1 per square foot more than painting vinyl or wood siding. For a typical 2,500 square foot house, expect to pay an average cost of $4,000 with a range of $1,250 to $8,750.
| Service | Quantity | Low | High |
| --- | --- | --- | --- |
| Exterior painting labor | Hr | $35 | $75 |
| Exterior painting cost sq. ft | Sq. ft | $1.2 | $3.5 |
| Exterior painting 1 story house | Sq. ft. 1,000 to 1,500 | $1250 | $4500 |
| Exterior painting 2 story house | Sq. ft. 1,500 to 2,500 | $3,000 | $6,000 |
| Exterior painting 3 story house | Sq. ft. 2,500 to 3,000 | $4500 | $10,000+ |
| Painting exterior brick | Sq. ft | $4.5 | $6.5 |
| Painting exterior siding | Sq. ft | $1.2 | $3.5 |
Painting the house exterior is essential because the paint protects the walls from weather elements. More so, the paints add to the house's aesthetic appeal, making your home look attractive and appealing.
If you are planning to give your home's exterior a new coat of paint, it is critical to know the overall cost before you begin the project. This will give you an insight into how much money you will spend on the entire project.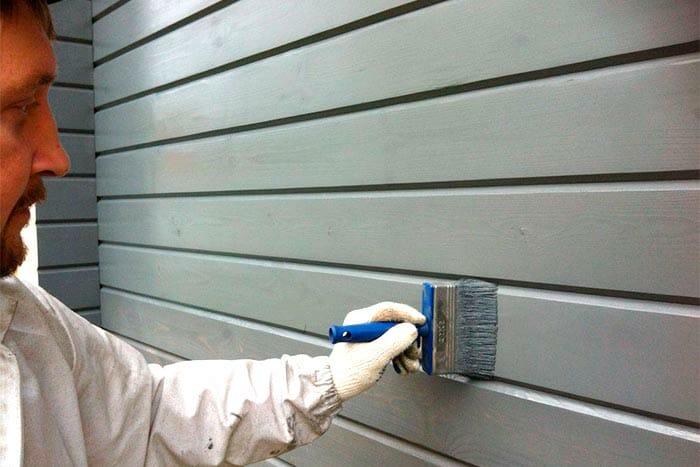 Choosing a good exterior painter near me
When looking for a reliable exterior painter near you, there are so many things you need to consider. For instance, you should determine whether the painter is experienced and dependable. You should also determine the rates the professional offers before you decide to hire them. The following tips will help you to find a good painter near you.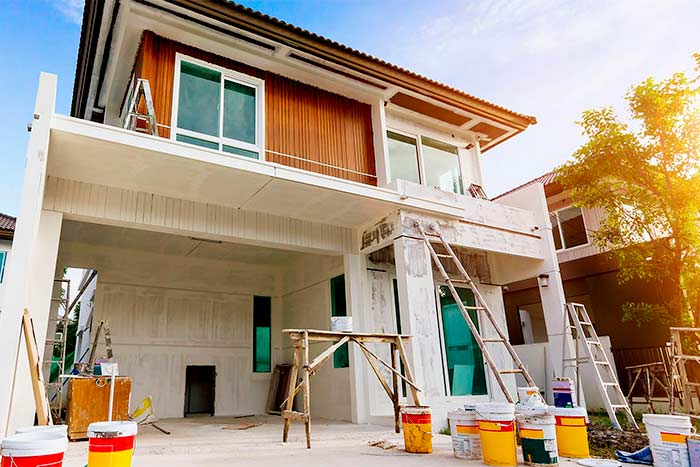 Meet with the professionals
When looking for a painting professional, ensure you call at least three different contractors. You can look for these professionals on the web or ask for referrals from family and friends. Plan for an initial meeting and be at home as they assess the project.
Determine how much time each contractor takes to assess the house before giving you an estimate. The longer they take, the better because they will provide you with a realistic estimate. Meeting with the professionals is better because you will get the correct estimate.
Be clear on your expectations
When meeting with the contractor, make sure you are clear on what you want. Let the contractor know exactly what you want so that they can give you a correct estimate. For instance, they need to know how many coats of paints you would like, the type and quality of paint you need, and the site's preparation process.
Be ready to pay extra costs for any additional services you need. When you are clear and precise with what you expect, you will be better positioned to get the services you want.
Contractors are different, and they all have different ways of doing their job. Every contractor you meet should give you a written estimate to make it easy to compare the rates. Also, you will be able to check every critical detail during your own time.
The estimate should be detailed and include a breakdown of all costs, including labor cost, material cost, number of coats for both the primer and paint, and the quality or brand of the materials you want. The estimate should also include a detailed description of surface preparation and the cost for the job.
It is critical to know whether the contractor is genuine or not. Checking their track record will help you know whether they are reliable and trustworthy. A contractor with a consistently positive track record shows that he/she meets the client's expectations.
If possible, you can look up the past clients of these contractors to check the quality of the job they did. This way, you will know whether they are experienced and reliable.
If there are local bodies that govern painting contractors, you can check the background of the contractors you are interested in.
Another critical thing you should check is the credentials of the contractor you plan to hire. Any painting contractor should have a certification showing he/she is qualified for the job. Take the time to check whether they have membership in any local business group or trade.
Also, check and verify the contractor's license to determine whether it is current or not. You will find the licensing information at the Better Business Bureau or Contractor's License Reference Site. These sites will tell you whether the painting contractor is licensed or not.
After the painting job, the paint might start to chip, peel, blister, flake, or fade after about two years. This means that you will have to go through the whole painting job again, including all the costs.
That is why you should ask for a guarantee before you begin the job. The contractor should agree to correct all the chippings, blistering, peelings, chalking, and flaking within the first two years after the painting project.
Even if the paint has a warranty, you will still have to pay for labor, which is why you should ask the professional for a guarantee. The agreement should be evident in the contract to avoid future problems and misunderstandings.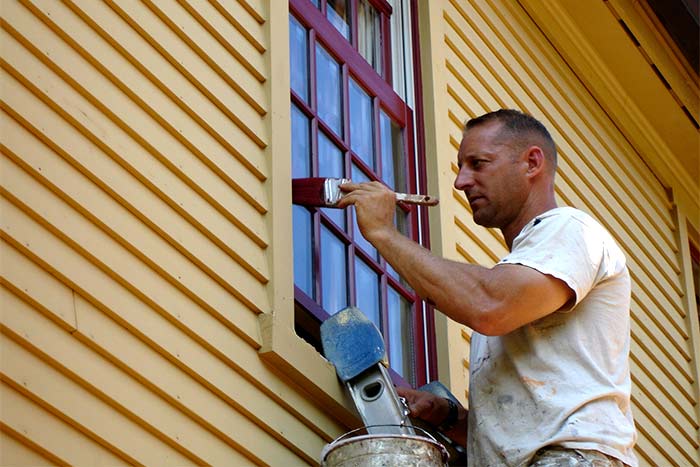 6 MUST ask Questions for exterior painters
Your home reflects on your personality. That is why you must always decorate and design everything according to your preferences. It must make a good impression on visitors and potential buyers if you plan to sell it.
Giving your home a new coat of paint will make it look better and more unique. The paint will not only make the home appealing but also protect your walls from harsh weather. If you are looking for a painting contractor, it is critical to ensure he/she is the best for the job.
The following questions will help you know whether you are hiring the right contractor for your house.
Do you have a list of past clients that can verify your quality and experience?
Any professional who prides him/herself in quality should have a list of former customers who can attest to the job's quality. The contractor should allow all potential customers to speak with the homeowners he/she has worked with recently.
If the painting professional does not provide any list of past clients or has only a few examples, you should not rush to hire them because they may even be lying about their list.
Do you have workman's compensation insurance?
This is another critical question you should ask any potential contractor. Painting the exterior of a home is a big project, and some workers may get injured during the work.
Therefore, you should determine whether the contractor you intend to hire has workman's compensation insurance to cover the employees if they are hurt.
The contractor should also have general liability insurance to cover him if he gets injured during the job. Request for a copy of the workman's insurance, as well as the general liability insurance, before you proceed to hire the professional.
How will you prep my house for painting?
Prepping the house before painting is a vital step that should not be skipped. Ask the professional how he/she plans to prep the house for painting. He should give you a detailed description of the prepping process and put it in writing. The expert should also date and sign the agreement to avoid disagreements when the project commences. Avoid any contractor that gives you a vague description as he/she may not deliver to your standards.
What quality of the paint will you use?
There are different grades of paint, and they come at different costs. So, you should ask the professional what quality he/she intends to use. Premium grade paint is the best to use as it lasts longer. Your painting contractor should use the best quality of paint unless you request otherwise.
If you would like to save a few coins, you can request the professional to use the contractors' grade paint as it is usually cheaper. However, if you want long-lasting results, premium-grade paint is the best to use.
How long will the project take?
Without a precise date on how long the project will take, you may end up having issues with the contractor. It is essential to know when the contractor plans to begin the project and the stipulated finishing date.
A good contractor will give you a clear description of the entire project, and the time it will take to finish. The professional will also give you two to three months to decide whether you are ready to begin the project based on the cost.
A license is a must for any contractor, and the licensing requirements vary from state to state. So, ask the contractor whether he/she has a valid license to work in your state. Check whether the license is current and genuine to avoid hefty fines from local authorities.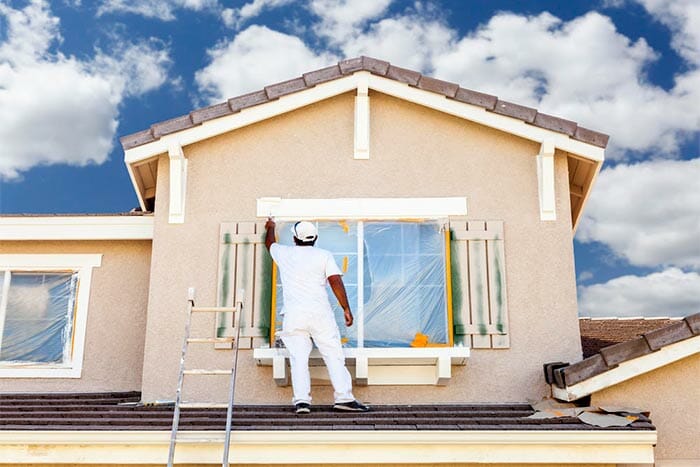 Hiring exterior painters in my area
The process of hiring a painter can be daunting if you do not know where to begin. Many painting professionals are available in the market, but you must be careful to select the most qualified ones.
Finding a painting professional in your area is essential because of accessibility and costs. The following steps will guide you when looking for the right contractor in your locality.
Before you hire a painter, make sure you:
Determine whether you need the professional
Most homeowners prefer painting their homes themselves to save on the costs. This is a good idea, but it comes with several disadvantages. For instance, you may take longer to complete the job, and you may lack professional painting skills.
If you want the job to have a professional look, it is best to hire contractors. More so, experienced professionals will work very fast to complete the job within the agreed time.
Before you hire a painting professional, it is essential to know how the contractor will prepare the surface. Although you are paying the contractor for the project, remember that you are paying for the painting job, not for moving furniture and other items from the site.
Therefore, make sure you prepare the surface to make the job easier for the contractors. Move any outdoor furniture and any essential items away from the work site beforehand. Clean the surface in advance and remove all outlet covers and switch plates. You should also allocate the stage area where the professional will keep their materials and tools.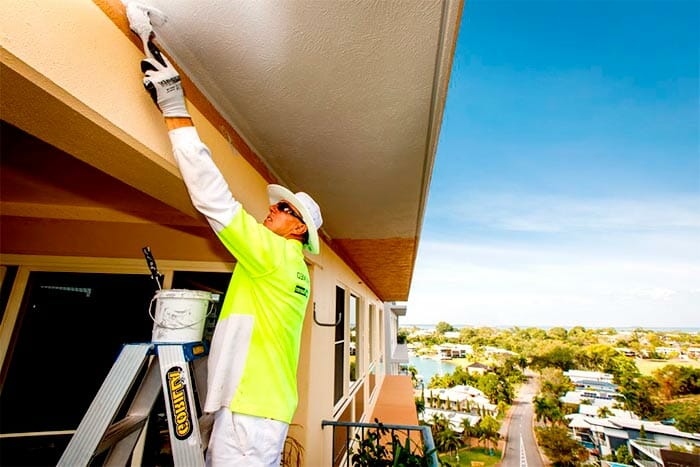 How to find local contractors
Word of mouth works like magic, and it is the most effective marketing tool in all industries. Therefore, do not hesitate to ask for referrals from people close to you. Request your family members, friends, and workmates to give you references from any reliable painting contractor they know. This will help you to find a contractor fast and without a hassle.
The internet always has a ready solution to any query, and it can be a useful resource when looking for a local contractor. Since most companies have websites today, it will not be difficult to spot a few local painting professionals in your locality.
Once you enter the right keyword and base the search on your locality, you will find several local professionals willing to work with you.
When you find the contractors from the web, take the time to review their websites before hiring them. Check their star ratings, customer reviews and contact past clients to know their experience. This way, you will know whether the contractor is reliable or not. Also, you will know what to expect in case you decide to hire a contractor.
HomeGardenGuides.com is a free service that quickly matches you with the top voted local exterior painters.
You can get 3 estimates fast by real certified experts in your area in just 2 minutes.
Scroll to the top of the page and enter your Zip code.
Answer questions about your painting job
Your painting details are forwarded to three local experts. They will send you a price estimate for the job and some friendly advice.
IMPORTANT: There is no obligation to hire. This is a free tool and service to be used at your pleasure.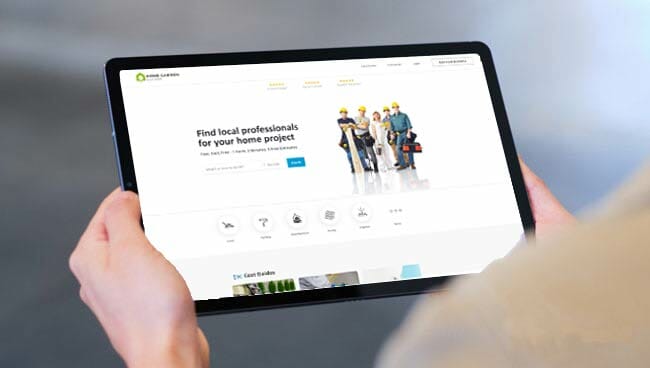 Qualified and experienced painting professionals will have a membership in a local body that governs them. If there is such an organization in your locality, you should request them to give you a list of local contractors. This is another excellent way to find reliable and reputable contractors.
Although there are many painting professionals, it is not easy to find a qualified one. That is why you should take the time to research extensively before you settle on a particular contractor. Also, ensure the painter you choose is licensed and insured to have peace of mind during the work.