Are you planning to give your house a makeover and are confused between hiring a professional and DIYing the job? Doing the job yourself will surely save you lots of money, but you may be unsatisfied with the results. If you want a quality paint job, you should consider hiring a professional.
A professional painter will take the job to the next level. All the lines will be clean, and there will be no messy chips, flakes, or debris. The professional will be keen to detail and ensure the job is professional in every way.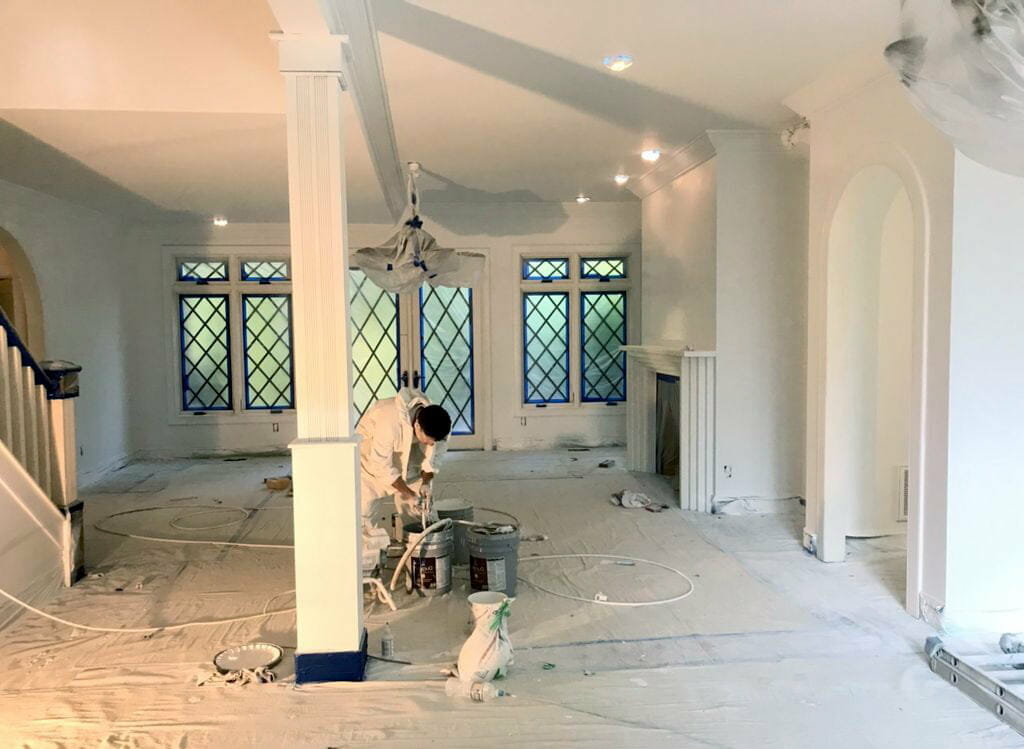 You may be tempted to DIY a project, especially if you have enough time. However, without enough skills, experience, and proper materials, you may end up creating a mess that may be costly to redo. So, hiring a contractor is the right call. Below are the top reasons why you should consider working with a professional painter.
There are several things you should do before you begin painting. For instance, prepping the walls, covering furniture, taping windows and door frames, and filling up holes, among others. A skilled contractor can handle all these tasks fast and complete the painting job within the set deadline. If you DIY the project, you may take too long to complete the project, which may be frustrating.
Since professional painting contractors have been doing the job for a long time, you will be assured of quality results. These experts have the experience to prep walls and apply quality paint that will look great and last longer. More so, the experts will help you select colors that will go well with your home.
Professional painters have the experience to handle all types of painting projects. They can handle complex jobs, which may be challenging for DIYers. More so, they have the skills to use special ladders or scaffolding, if need be. Most DIYers only know the basics of painting, which means they may not handle complicated jobs.
4. Saves money in the long run
Although the upfront cost for hiring a professional painter may seem too high, you will save money in the long run. A painting job done by skilled contractors will last for about ten years, depending on the climate of your area. More so, there is a lower or no risk for repairs due to damages or mistakes.
Besides experience, professionals have in-depth knowledge about everything that entails painting. They will know what type of paint will be ideal for your living room, kitchen, bathroom, basement, etc. Moreover, they will help you choose the paint type and color that suits your situation and preference. Also, if you have an allergy issue, the expert will choose the best paint for you.
Professional painters are committed to providing high-quality results. They work tirelessly to transform the house and give it a new, appealing look. The contractors will ensure that the job is perfect from start to finish. This improves the house's curb appeal and resale value, which is essential if you plan to sell your home.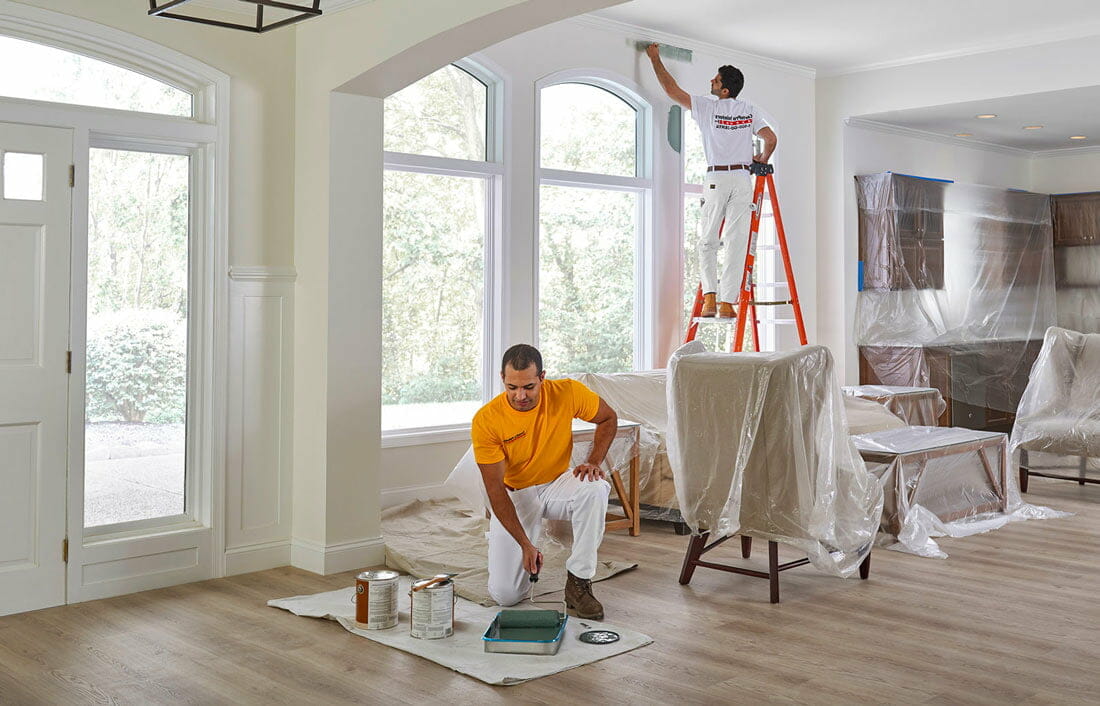 Do you have to make a contract with a professional painter?
Yes, it is essential to make a contract with a professional painter before the project commences. The contract legally describes the nature of your agreement. It should be in writing and understandable for both parties.
If the work is not done as specified in the contract, you can sue the painter. Also, the professional can file a claim against you if you fail to pay the agreed amount of money.
What to expect from a professional painter?
Once you hire a professional painter, you expect them to:
Give you color advice
Use quality materials and tools
Prepare the surface and worksite properly
Paint skillfully
Provide excellent results
Clean-up the work site after the job is complete
The reason why you hire painters is to get professional and timely results. So, make sure the expert you hire is experienced and reliable. Interview the contractor and ask them truth-revealing questions before you hire them.
5 Benefits of hiring a professional painter
Hiring a professional painter is worth the time and cost because of the benefits you get. Below are the top-benefits of hiring a painting contractor:
Experienced
Professional painters have gone through rigorous training and have the experience to handle any painting job. The experts have been painting homes for a long time and have gained impeccable experience over the years. So, you will have peace of mind knowing the project is in able hands. More so, you will not worry about complex areas because the experts can navigate through any problem.
Extensive product knowledge
Contractors have extensive knowledge of the products, materials, and tools used for painting jobs. For instance. There are latex, oil-based, eggshell, no-VOCs, low-VOCs, high-gloss, semi-gloss, and satin paints. The expert will know what paint to use depending on your particular need. Besides, the expert will help you choose the best finish for your home.
Preparation before painting
Once you hire a professional painter, you will no longer worry about the job. The expert will handle every aspect of the work, including prepping the surface before painting. This is an important step that should be done correctly to ensure an excellent finish. Therefore, the expert will clean the surface, fill holes, cover furniture, and tape door frames and windows before painting.
Add value to your home
Whether you plan to sell your house or want to give it a new look, it is essential to think about its resale value. DIY projects may be messy, which may negatively affect your house's value. One of the major benefits of hiring a professional is because they add value to your house. The experts are usually keen to detail and ensure the finish is top-quality.
Advice
Professionals will readily advise you on the best paint for various parts of the home. More so, they will help you choose a color that blends well with your home and personality, and advise you on the best paint for pets. If you have allergies, the painting contractor will guide you on what paint will be safe for you.