In California, a painter or decorator's tasks include scraping and sandblasting or other methods to prep surfaces. They will then use other hazardous materials and tools such as paint, turpentine, thinners, varnishes, fillers, stains, water to decorate, protect, waterproof, and fireproof residential or commercial projects.
Contractors, including painters and decorators working on projects worth $500 or more, must have a license.
The license will ensure they have been trained on the safe handling of these products to protect themselves and their customers.
In California, painters get the C-33 license for contractors. It allows them to handle projects residential or commercial worth more than $500.
California considers painting and decorating as construction. Licenses ensure that those working on construction projects are competent and will offer a high quality of work.
Lack of skilled labor in construction projects will lead to unsafe buildings, roads, and bridges. Painters will use substandard materials that could cause a fire in homes or offices. Licenses ensure that contractors are traceable in case of poor-quality work.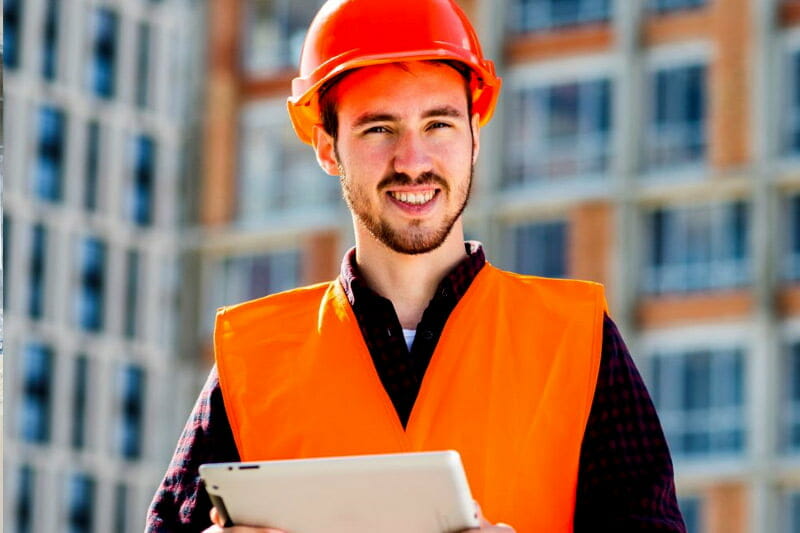 Where To Get a Painting License in California
The California Contractor State Licensing Board issues licenses to contractors such as painters and decorators.
To qualify for a painters license, you need to meet the following conditions:
Be 18 years and over
Prove that you have four years of experience in the last ten years.
Pass a two-part state exam.
Pay the $300 license application fee.
Fill out and submit the application form for the license.
Get a surety bond worth $15,000.
You must have worker compensation if you have employees.
When you have the state license:
You can attract high-value jobs and clients.
You can get the right insurance.
You can start your own business.
The state recognizes you as a contractor.
You have evidence of competence for the job you are seeking.
Consequences of Operating Without a License in California
It is illegal to contract without a valid license. You will be arrested and taken to court for the misdemeanor. If found guilty, you can be sentenced to 6 months in jail and charged a fine of $5,000.
You will serve a mandatory 90-day jail sentence if you get arrested for a second time for working without a license.
Additionally, you will pay a $5,000 fine or 20% of the value of the contract.
Further, licensed contractors are not allowed to work with unlicensed subcontractors.
Your clients can refuse to pay you. An unlicensed contractor cannot sue a client who refuses to pay them.
You will have to return all the money you have earned for projects worked on without a license.
You are not eligible to apply for a contractor license for 12 months after being found to work without one.
As a Homeowner, Do Not Hire an Unlicensed Contractor. Here Is Why:
Shoddy work. Licensed contractors have high-quality work.
You may void your home insurance if you hire an unlicensed contractor.
If the contractor is hurt, you will have to cater to their medical bills since they don't have the right insurance.
You can be sued for hiring an unlicensed contractor.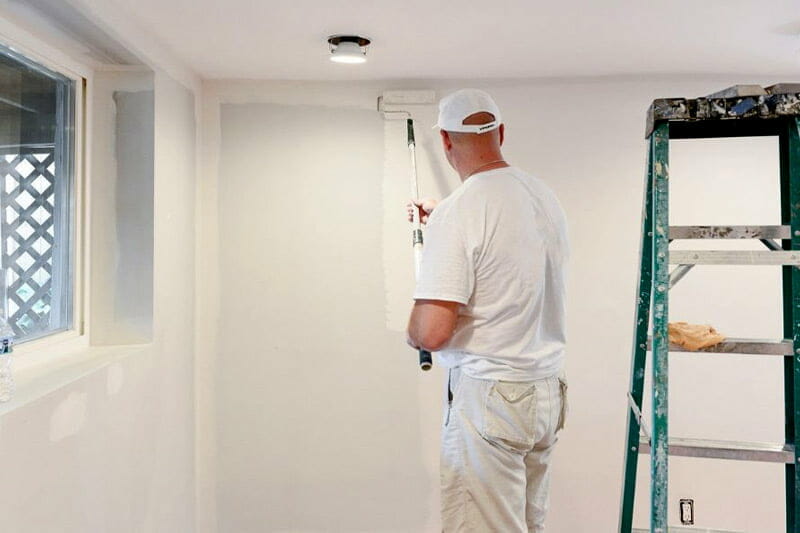 Can I Paint My Own House Without a License?
You will not need a license to paint your own home.
Painting a home is an easy, affordable, and enjoyable DIY task. Hiring a contractor and having to apply for a permit increases the cost.
As a homeowner who chooses the DIY painting of their residential home, you will not need a permit. However, if you hire a contractor, you may have to pay for it. Depending on where you live, you will pay 1% of the project cost for your permit.
When you DIY, the only cost you incur is the purchase of paint, paintbrushes, and the time you will take to finish the job.
Lead Paint Disclosure California
A lead-based paint disclosure is a federal and California legal requirement when selling or renting property built before 1978.
Before selling a house, sellers must inform their prospective clients' presence of lead-based paint in the building. Additionally, sales contracts must include the lead paint disclosure.
Landlords must also include the disclosure in the rent leases.
Lead is harmful to human beings. It gets into the body through breathing in or swallowing lead dust from chipped paint. It causes neurological and nervous disorders in children under six years.
Pregnant women and unborn children are at high risk of infections caused by exposure to lead.