Most states require contractors to have a general contractors license and or have taken a course on lead paint abatement and mold before registering their business.
You are not required to carry a specific license to be a painter in kentucky. It is not viewed as a risky type business like being an electrician or plumber.
What kind of license does a painter in Kentucky need?
Kentucky does not have a specific license for painters.
You will apply for the licensing your local town office asks you to.
The only state-licensed contractors in Kentucky are HVAC and electrical.
Where to get a painting license in Kentucky
Register as a painter with the Kentucky Department of Revenue.
Here are the requirements for successful registration.
Establish your business. If your business is a sole proprietorship or a general partnership, register it with the County Clerk in your area of residence.
Get a federal Employer Identification Number if you have employees.
Register for tax accounts and commonwealth tax identifier
Register with the state, county, and local governments. Local governments will license you at this stage.
Each municipality will have its additional requirements for licensing. Ensure that you meet the conditions set in the city your business is registered or wherever you are working.
What can happen if you hire an unlicensed painter
Here are some negative consequences of hiring an unlicensed contractor.
They may not deliver as agreed. Licensed contractors risk losing their license if reported for unfinished jobs or overcharging. Always hire only licensed contractors for your painting jobs.
Shoddy work. Licensed contractors have passed practical and written examinations to show their experience and competence.
You will have to pay for any damage or accident during the job since unlicensed contractors do not have insurance. It will cost you more if an unlicensed contractor causes damage to your property.
It may be hard to get your money back from an unlicensed out-of-state painter.
It will affect the value of your property.
It may void your home insurance.
Can I paint my own house without a license?
In many states, homeowners can paint both the exterior and interior of their homes without a license or permit.
Painting your home is an easy task. It is affordable since all you need is the paint and paintbrushes.
However, if you do not have the time or skills to paint, you can hire a contractor.
If you choose to hire a contractor, ensure that you hire a Kentucky registered painter. Seek referrals to hire a good painter.
Also, get at least three quotes before you hire. It helps you to find a painter who will work with your budget.
When you hire a contractor, the cost of painting your home is higher than if you DIY. Different painters charge different prices, hence the need to have three quotes to compare.
When you hire a licensed contractor, you can expect the paint job to last at least ten years before you need to repaint your home. Make sure to use high-quality paint for the best results.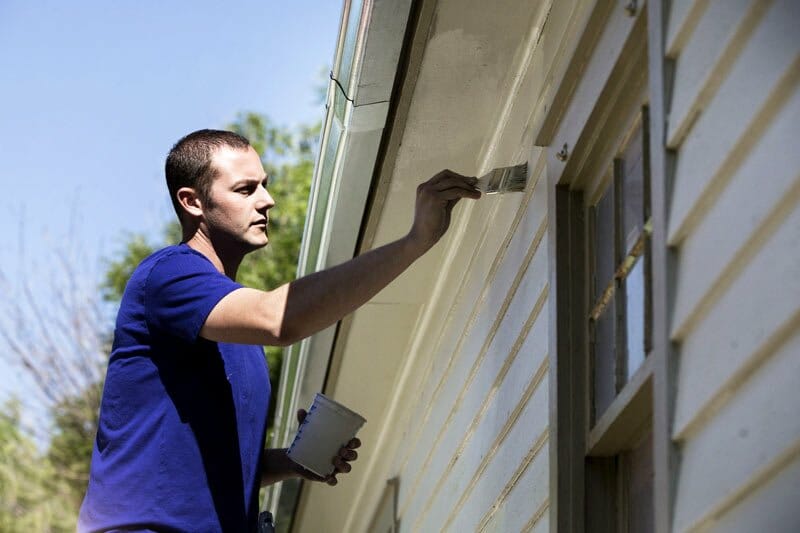 Lead paint disclosure Kentucky
A lead-based paint disclosure is a federal and Kentucky legal requirement when selling or renting property built before 1978.
Before selling a house, sellers must inform their prospective clients' presence of lead-based paint in the. Additionally, sales contracts must include the lead paint disclosure.
Landlords must also include the disclosure in the rent leases.
Lead is harmful to human beings. It gets into the body through breathing in or swallowing lead dust from chipped paint. It causes brain damage and nervous disorders in children under six years.
Pregnant women and unborn children are at high risk of infections caused by exposure to lead.