Painters in Rhode Island must register with the state.
Painters working on homes built before 1978 must work for a licensed Lead Hazard Control firm.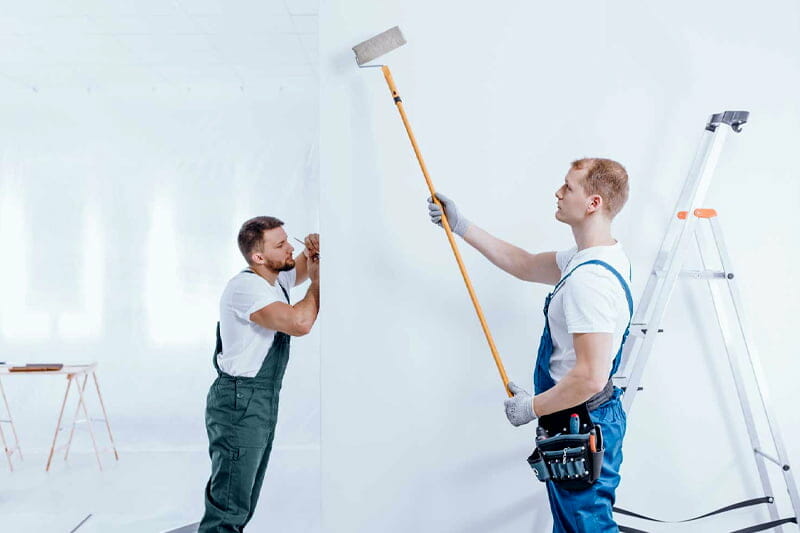 Painters working in Rhode Island register with the Contractors Registration and Licensing Board as home improvement contractors.
Here are the requirements you have to meet to get registered.
Proof of pre-education courses.
Completed application form.
Pay $200 registration fee.
Proof of general business liability insurance.
Proof of workers' compensation insurance if you have employees.
What can happen if you hire an unlicensed painter
It is a crime to work as an unlicensed painter in Rhode Island. Penalties for working while unlicensed include:
$5,000 fines for first time offenders.
$10,000 fine for subsequent offenses.
Jail time.
You cannot file a mechanic's lien.
What are the negative consequences of hiring an unlicensed contractor?
They may not deliver as agreed. Licensed contractors risk losing their license if reported for unfinished jobs or overcharging. Always hire only licensed contractors for your painting jobs.
Shoddy work. Licensed contractors have passed practical and written examinations to show their experience and competence.
You will have to pay for any damage or accident during the job since unlicensed contractors do not have insurance. It will cost you more if an unlicensed contractor causes damage to your property.
It may be hard to get your money back from an unlicensed out-of-state painter.
It will affect the value of your property.
It may void your home insurance.
Can I paint my own house without a license?
Yes. You do not need a license to paint your own home in Rhode Island.
In many states, homeowners can paint both the exterior and interior of their homes without a license or permit.
Painting your home is an easy task. It is affordable since all you need is the paint and paintbrushes.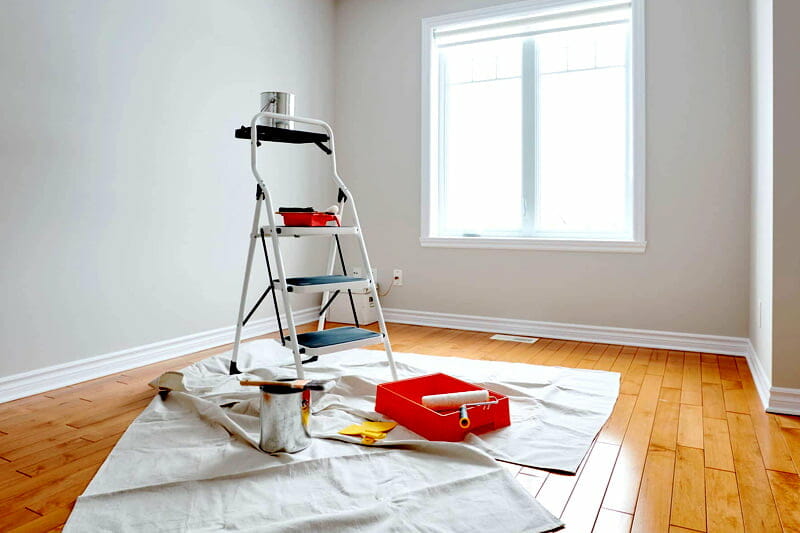 Why hiring a professional painter is recommended
If you do not have the time or skills to paint, you can hire a contractor.
One of the greatest benefits of hiring a professional painter is that you can expect the paint job to last at least ten years before you need to repaint your home. Make sure to use high-quality paint for the best results.
If you choose to hire a contractor, ensure that you hire a painter licensed to work in Rhode Island. Seek referrals to hire a good painter.
Also, get at least three quotes before you hire. It helps you to find a painter who will work with your budget.
When you hire a contractor, the cost of painting your home is higher than if you DIY. Different painters charge different prices, hence the need to have three quotes to compare.
Lead paint disclosure Rhode Island
A lead-based paint disclosure is a federal and Rhode Island legal requirement when selling or renting property built before 1978.
Before selling a house, sellers must inform their prospective clients of lead-based paint. Additionally, sales contracts must include the lead paint disclosure.
Landlords must also include the disclosure in the rent leases.
Failure to make a lead disclosure exposes the seller or landlord to liability. If your buyers or tenants fall sick due to undeclared lead paint, you could be sued for damages. You may also have to pay a $10,000 fine.
Lead is harmful to human beings. It gets into the body through breathing in or swallowing lead dust from chipped paint. It causes brain damage and nervous disorders in children under six years.
Children in Rhode Island must have blood tests for lead at least twice before they are 36 months old.
To prevent the likelihood of falling sick due to lead paint, ensure that the paint is not chipped or cracked. Clean the walls regularly and allow for proper air circulation in the house. Open the windows regularly and clean the air ducts.