Painters in Rhode Island should have local registration. They should also obtain general liability and worker's compensation insurance.
Painters working on homes built before 1978 must work for a licensed Lead Hazard Control firm. The painting contractors must complete an 8-hour training course before they can apply for a Lead-Safe Remodeler/Renovator License.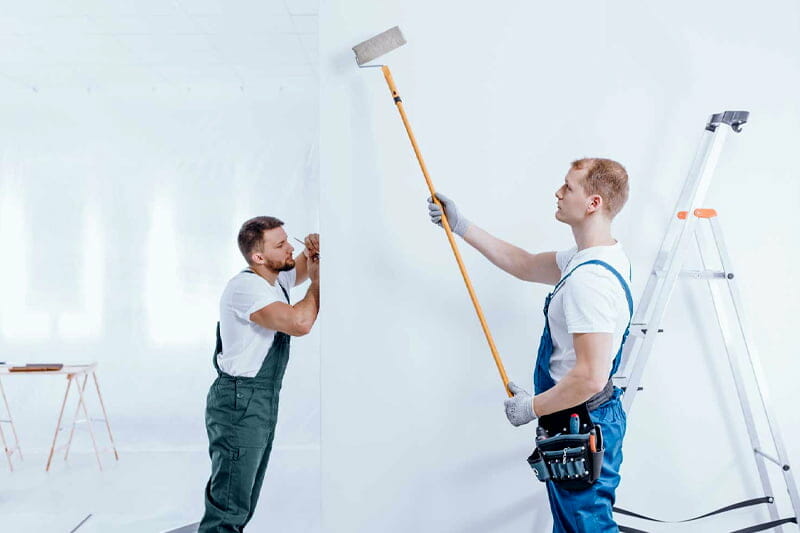 Painters working in Rhode Island should register with the Contractors Registration and Licensing Board as home improvement contractors.
There are several requirements that painters have to meet to get registered. These include:
Proof of pre-education courses.
Fill out an application form
Pay a $200 registration fee.
Proof of general liability insurance with coverage of at least $500,000.
Proof of workers' compensation insurance if you have employees.
What can happen if you work without a license in Rhode Island?
It is a crime to work as an unlicensed painter in Rhode Island. Penalties for working while unlicensed include:
$5,000 fines for first time offenders.
$10,000 fine for subsequent offenses.
Jail time.
You cannot file a mechanic's lien.
What are the negative consequences of hiring an unlicensed contractor?
Sub-standard work. One of the reasons why contractors fail to obtain a license and insurance is a lack of proper training and competence. you risk getting a low-quality paint job if you hire such a contractor.
You will be forced to pay for any injuries or damages that may occur during the work. For instance, if the contractor is injured on the job, and they do not have a license or insurance, you will be required to pay for their medical bills. Also, you will not be compensated for any damages if the contractors damage your property.
You will not be compensated if the contractor does not complete the project as specified in the contract.
Decreased resale value on your property. The buyer may not notice unpermitted or substandard work, but a home inspection will not miss it. Any unlicensed work could lead to penalties and physical and financial stress. More so, you will need to get approval from regulating authorities before putting your house on the market. This could potentially lower your home's resale value.
Your home insurance will not pay. If your insurance provider discovers that you did not comply with industry standards, permits, and licensure, they will not honor any claims.
Can I paint my own house without a license in Rhode Island?
Yes. You can paint your own house in Rhode Island without a license. Most states allow homeowners to paint their homes without a permit or license. 
However, if the neighborhood you live in is governed by HOA (homeowner's association), you may need to check with the association first before you do any remodeling work on your property.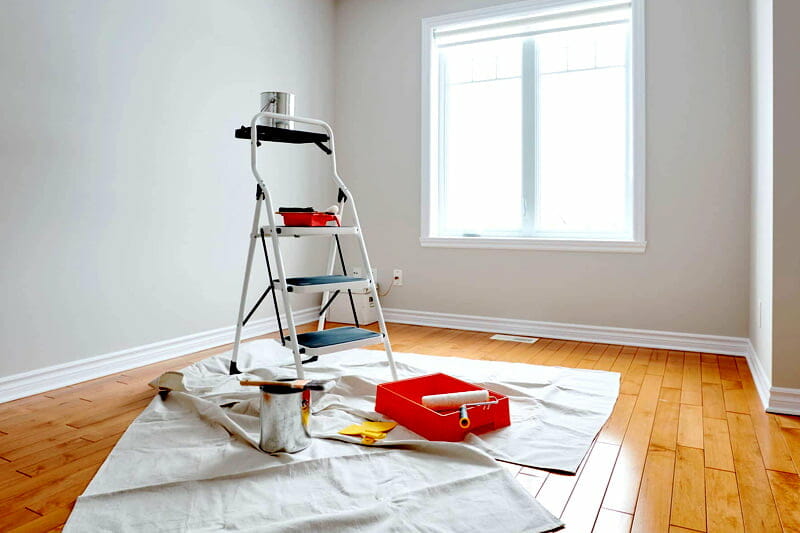 Why you should hire a professional painter in Rhode island
You may want to paint your home yourself but lack the time or skills to complete the job. Thus, hiring a painter may be your best option.
Professional painting contractors come with many benefits. These include: 
Professional painting contractors have a high skill set. They will therefore showcase a high level of professionalism.
High-quality paint is used to ensure the paint job lasts for many years.
You can incorporate a decorative wall without the worry of low-quality results.
Professional painters have excellent attention to detail. There will be no missed spots or color mismatches on your walls. 
Before you hire any professional, you must ensure that they have all relevant documents, including an updated license to work in Rhode Island. The contractor should also have proper insurance.
In addition, get several quotes to know the correct price range for your project and select a painter that fits your budget.
Lead paint disclosure Rhode Island
Any residential property built before 1978 is assumed to have lead-based paint unless a test done by a certified lead renovator or a licensed lead inspector proves otherwise.
Rhode Island landlords are required to meet all federal lead disclosure requirements and provide their tenants with a copy of the document. As such, the Rhode Island Lead Hazard Mitigation Act requires all landlords to obtain a Certificate of Conformance for their rental properties. 
Sellers are also required to disclose the presence of any lead-based paint or hazards linked to lead paint before selling the house.  The lead paint disclosure is usually included in the sales contract.
If sellers and landlords fail to disclose this information, buyers or tenants could sue them for damages. Depending on the charges, the fine can be up to $10,000.
Lead paint causes lead poisoning. Pregnant women and young children are the most vulnerable to lead poisoning. Once exposed, young kids could develop neurological problems, and brain damage. Children could also be born with birth defects.
All Rhode Island children must be screened for lead levels in the blood at least twice before they reach 36 months.