Some rooms receive more light than others due to their direction or the size and number of doors and windows. These factors determine which choice of colors to use. With a dizzying assortment of paint colors on the market, choosing the right one can be a challenging endeavor. Read on to discover the best paint colors for rooms with plenty of natural light.
Bold and warm colors such as red, blue, and orange are excellent choices for rooms that receive a lot of natural light. Other factors determining the color type include the room location and colors of the room's furnishings and fixed elements like carpets and cabinets.
Also, selecting the proper artificial lights can help you achieve your desired room color.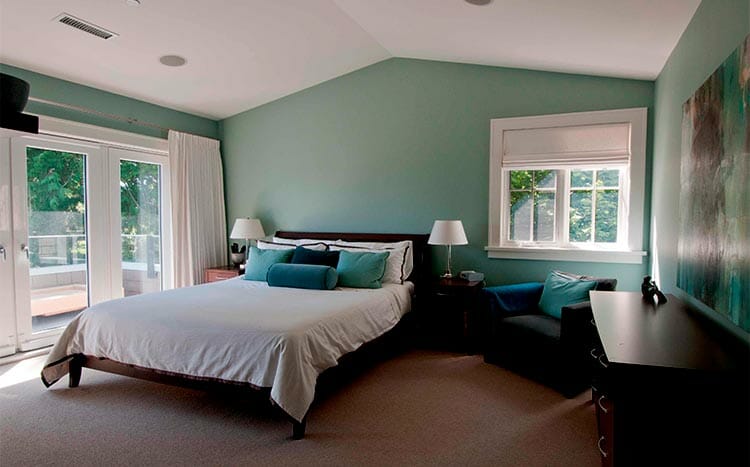 Expert painters consider a room's location and the natural light angle of reflection into the room before making a color choice. The reason is that natural light determines the appearance or our perception of wall colors given the time of day. Also, the sun's positioning impacts how your eye reacts to colors. It's the reason your navy blue walls appear black at specific periods, or a white wall looks like it's painted yellow when it is late afternoon. Understanding the techniques behind picking the right color for each room is essential, or you could end up with interior walls that look bleached during daylight hours.
Here's how natural light will impact your paint color choice for each room.
North-facing rooms – north-facing rooms with lots of windows receive a consistent amount of natural light each day. Choosing warm and bolder colors can counteract the shadowy effect of the morning greyish-blue light. Neutral shades like Khaki, cream, warmer shades of white with grey undertones, green and blue are excellent choices.
South-facing rooms – with lots of windows are often flooded with intense, natural light as the day progresses. Radiant colors might seem an odd choice here because they can look scruffy under direct sunlight. Avoid orange, cream with gold undertones, and yellow. Your best choice for south rooms is warm neutral colors like warm beige or light grey with subtle undertones of blue or green.
West-facing rooms – receive pale morning light, which intensifies as the day progresses. Rooms with several windows are typically bathed in bright afternoon light. Light colors are recommended for Western-facing rooms because of their ability to brighten up spaces without reflecting the sun's light. Light blue, transparent green, light yellow, and neutral (with grey undertone color paints are excellent choices.
East-facing rooms – are bathed in a soft, warm morning light that brightens as midday approaches and turns blue during afternoons, making red, orange, and yellow paint colors a perfect fit.
HomeGardenGuides.com is a free service that quickly matches you with top-voted local painting professionals.
You can get three estimates fast by real certified experts in your area in just 2 minutes.
Scroll to the top of the page and enter your Zip code.
Answer questions about your painting job
Your project details are forwarded to three local experts. They will send you a price estimate for the job and some friendly advice.
IMPORTANT: There is no obligation to hire. This is a free tool and service to be used at your pleasure.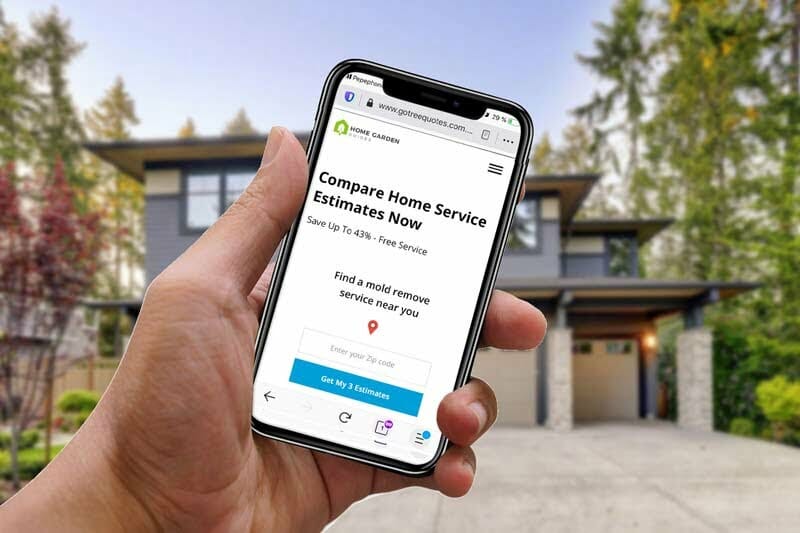 Popular paint colors for rooms with lots of natural light
Navy Blue Colors – navy blue is an easily recognizable color and an excellent color choice for interior rooms with plenty of light. You can't go wrong with navy blue if you desire to make a bold statement with your home color selection. You can combine navy blue with gold accents for an accent wall or grey and beige. Mixing navy blue with white or wooden furniture and natural textures can liven up the look of your sitting room or dining area.
Oriental Red – although many consider red a challenging color to pull off flawlessly, it works well for rooms with lots of natural light. Red color pairs well with neutral tones and makes an excellent accent wall. Combining red with less bold neutral colors creates a multi-dimensional edge in rooms with amazing natural lightning
Peppery Gray – homeowners can choose to use the smoky gray hue throughout a room because of the less visible undertones. However, you can select curtains or room decorations with contrasting colors to maximize their effect in rooms with plenty of natural light.
Grey-blue – is a color that adds crispness to rooms with lots of natural light. This calm tone conjures openness and an affectionate outdoor feel you usually don't get with similar hues.
Faded Pink – feminine or girly, depending on your tastes. Faded pink is a way to add luxury to bland rooms with lots of light. An added benefit of faced pink is that it can be accentuated by patterned rugs or cushioned furniture. Combining faded pink with white or cream outlines adds an extra touch of elegance to any room.
Orange Colors – orange is an exceptional color that works well in rooms with abundant natural light. Orange colors work best as an accent wall with the rest of the room painted white, creating a pleasant and hospitable atmosphere for your dining or living room.
Additional tips on how to determine your room paint color
Apart from the intensity of light exposure, there are other ways to choose the most suitable color choice for your room.
You can put samples of the colors under consideration in the room and shift them around the room at different intervals to monitor the color transition as the day progresses.
Having the proper light bulbs is a game-changer in knowing how the paint will look during daylight hours. Although your room may receive abundant natural light, artificial daylight lighting may also be needed during specific periods. Experts recommend turning on room lamps during daylight to observe how the sample paint color reacts to the artificial light.
Fixed furnishings such as wood furniture, cabinets, and flooring play a massive role in determining the room's overall tone. Ensure you discuss with an expert to select appropriate colors for your room fixed fittings.
Carpets are examples of room decor that impact the overall effect of wall paint in rooms with planting lights. Examine carpet samples during daytime hours to understand how it affects wall colors. E.g., blue carpets can radiate a bluish hue on a white wall.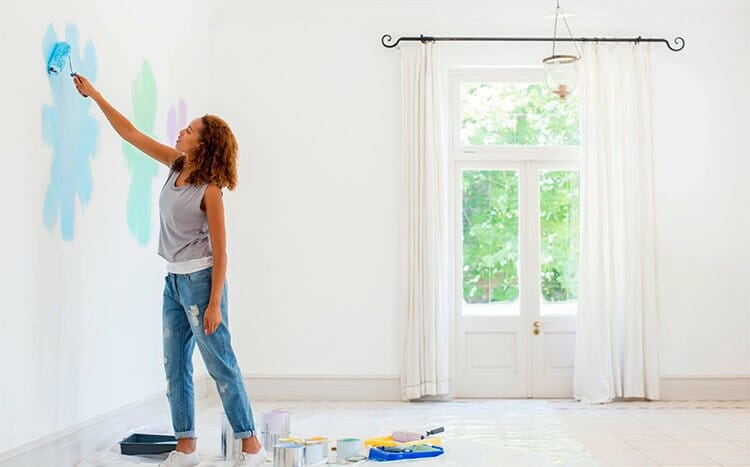 White paint remains the best color choice for rooms with lots of sunlight. Shades of white creates a gentle vibe that extends a peaceful aura in your home interior.
Neutral white paints reflect natural lights better than most paints which absorb light. Using cool paint shades such as blue or grey tones creates a cathedral effect which makes a room feel more spacious than it is.
Yellow tones are the attention-grabbing colors, giving them a high degree of visibility and desirability.