Painting your house is a significant investment, and finding the right contractor for the job is essential to get a good lasting result at the right price.
During your search for painting services near you, you will come across so many options. However, you should be smart and be able to separate the chaff from the wheat. Some of the things you need to check in a painter include
Know where to look
Insurance cover
Licenses
Bonded
Reputation & Reviews
Experience
This article will guide you during your search for a painting contractor.
It is essential to choose the right painter to protect your home from insect infestation and weather elements. Also, painting refreshes your house and gives it a whole new look. There is no manual for choosing the right painter, but you can tell the difference between a genuine and a potential con artist with a few tips.
Here are several tips for choosing the perfect painting contractor for your home.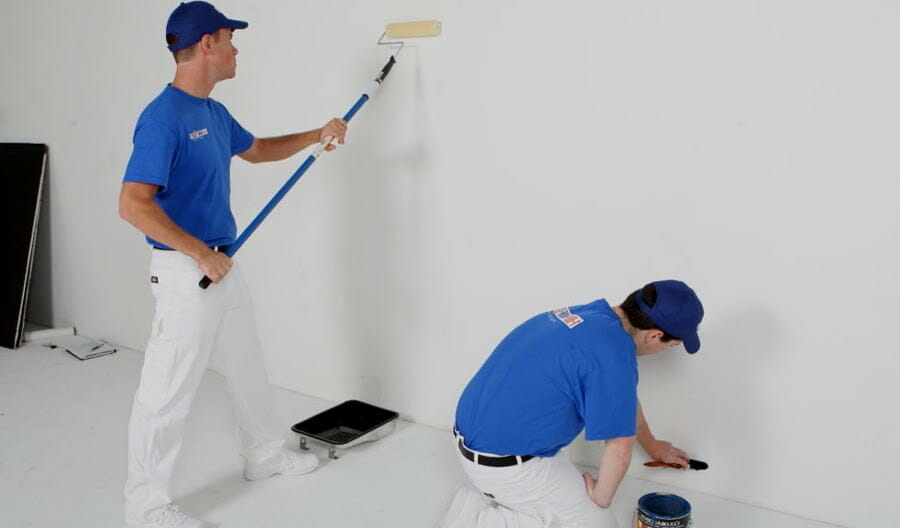 Know where to look
If you are looking for a painter for the first time, you may not have an idea of where to look. There are numerous resources on the web that can help you locate a potential painter. However, there is no guarantee that all the professionals you will find on the web are reputable. Some of the best places you should look for a painter include:
References from friends, co-workers, and family
Checking your local BBB website
Checking reputable online review websites such as Homeadvisor and Angie's List
You will get a few names from these places, but you need to be sure they are reputable and experienced.
Check reviews
Now that you have several names, it is essential to do a quick check of these professionals' reviews, ratings, and testimonials. At the end of this exercise, you will drop a few names and remain with potential hires.
You can check how past clients have reviewed the painters on their websites. Also, several review websites can provide you with an overview of the professional's reputation. A painter with too many positive reviews may be suspicious because no one is perfect. Also, too negative reviews on a professional is a red flag.
You should look for a professional with a reasonable number of positive and negative reviews. You should also contact some of the unsatisfied clients and ask them what lead to the bad experience. This will give you a better judgment of the painter and help you choose wisely.
Get several bids
Once you choose a few companies that have captured your interest, the next important thing is to get bids. It is paramount to get multiple bids to make comparisons. When comparing the offers, avoid going for the lowest price because you may be disappointed by the results. Any professional charging too low than the market price may either con you or do a shoddy job.
Compare Best Local Painters Bids Here
HomeGardenGuides.com is a free service that allows you to get 3 x local painters, all voted as best service by previous users.
Scroll to the top and enter your Zipcode
Answer some questions about your painting job
Local vetted painters bid for your job
You choose the best one (no obligation to hire)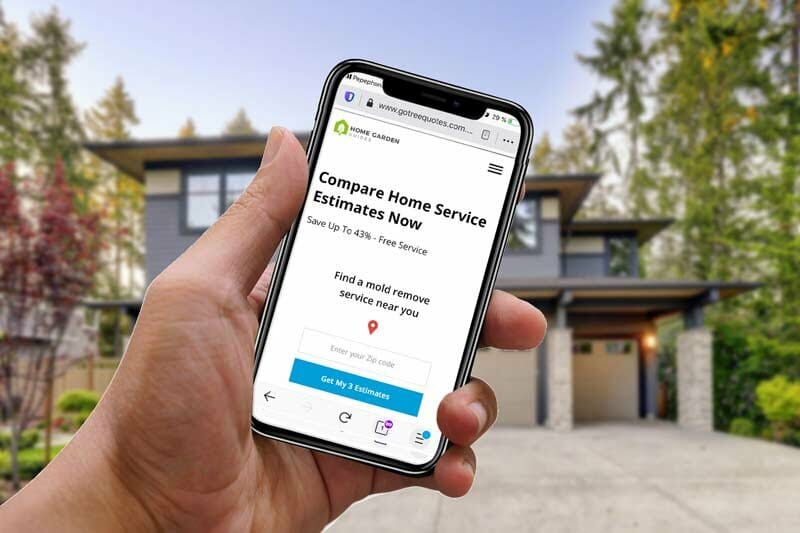 Interview potential candidates
Before you hire a particular professional, you should ensure you interview them. While you can still interview them on the phone, it may be hard to tell whether they are genuine or not. It is best to meet with the contractors face to face and ask all the questions that may be bugging you.
Besides, interacting with the contractor one-on-one will tell you a lot about their character. During the interview, check their facial expressions, composure, eyes, and hand gestures.
Any professional that gives you a bid is probably reliable. So, you should be respectful when interviewing them. A reputable and composed painter will be straightforward and give you factual answers. If the painter moves a lot, avoids eye contact, and tries to avoid the questions, they may be lying, inexperienced or cons.
Questions to ask painting service
A home says a lot about a person's personality. Therefore, it is paramount to make a good impression because a well-maintained home is not only attractive but also gets a better market value. One way to revamp your house is by giving it a new coat of paint. If you are planning to hire a painting contractor, you should always ask these questions first.
How much experience do you have?
If you want quality work, always look for an experienced contractor. Although you may still not have a guarantee of the results, the contractor's past work can tell you whether they are competent or not.
There are several newer companies that can provide excellent painting services, and giving them a chance is not such a bad idea. However, these companies may not have the experience to deal with technical work. On the other hand, a company with over 4 years of experience can handle even the most complicated jobs.
If you have simple jobs, you can hire a newer company, but complex jobs should be handled by experienced professionals. So, before you hire the contractor, ask them how long they have been in the industry.
Do you provide any other services?
It is good to ask painting professionals whether they can provide extra services besides painting. For instance, if your house needs repair, it can be quite costly to separately hire a repairer and painter.
Nowadays, painters can also handle repair jobs, which is very convenient for homeowners. So, if you need additional services, find out whether the contractor can comfortably provide them.
Do you have any references?
Any professional painter should be able to provide you with a list of projects they have completed recently. The contractor should also allow you to speak with some of the clients. If possible, you can also visit some of the projects to get a closer look.
This will tell you whether the expert is experienced and qualified and show you that they are reliable. A professional who is unwilling to give you references may be under-qualified or a scammer planning to trick you.
Do you have proper insurance?
Accidents and damages are inevitable, and when they happen, you need to be sure that you are protected. For this reason, ensure you ask the professional whether they are insured. The insurance should be enough to cover your homes and medical bills in case of accidents.
A reputable painting company should cover their workers with both worker's compensation insurance in case of injuries and general liability insurance in case of property damage.
Ask the experts to provide you with a current copy of the insurance certificate. You can phone the coverage company and ask for another copy to be sure it is valid.
A good paint job should last for at least 10 years, depending on your location's climate. So, the experts should use premium-quality paint to make sure it lasts for a longer time. More so, the professionals should offer you a warranty in writing to cover you in case of imperfections with the job.
Most professional painters provide warranties for their jobs. So, ask the experts whether they will give you a warranty and how long it will last. The agreement should be in writing to ensure they keep their word.
Hiring a painting service near me
Once you find a potential painter, you need to ensure he/she is the right fit for the job. So, you may need to interview them, check their reputation and experience beforehand. The following tips will be handy if you are looking to hire a painting service near you.
Whether you get referrals from your friends, family, neighbors, and co-workers or find potential hires from the web, it is essential to make comparisons. Take the time to compare the reviews, ratings, and testimonials of the experts. Also, compare their expertise by checking their past works. Do not forget to compare their bids as well.
All these will help you know more about the professionals and determine which ones are more reliable. Once you have a list of reputable experts, it will be much easier to choose the best one.
Although not all states require painting contractors to be licensed, it is still good to hire a licensed one. You may think that hiring an unlicensed professional will save you some money, but you may regret it if the work does not go as planned.
It can be much easier to track a licensed contractor and even file claims against them if they dupe you. For this reason, always ensure you hire a licensed painting contractor.
A company that readily gives you an estimate even before you request it is reputable. Once you contact a painter, they should respond fast and visit the worksite to check the work scope. After that, they should give you a detailed estimate and give you some time to put your cash together and ready the house for painting.
It is essential to ask the contractors whether they offer free estimates because you will need to know how much the job will cost. The quotation should include all the details of the job. It should also be clear and understandable. Avoid general estimates because you may end up paying for so many hidden costs that were not included in the estimate.
Hiring a painter is a significant investment, which means you must be adequately prepared. When hiring a contractor, it is essential to agree on the terms of work. Contracts may differ from one painter to another depending on the type of work. The main aim of an agreement is to make sure the professional meets his/her end of the deal.
Also, you need to settle all the bills as agreed. In case the professional fails to complete the work as agreed, you have a right to sue them. Without a contract, it may be difficult to file a lawsuit against the professional. So, ensure your contractor provides you with an agreement before the work begins.
Confirm the start and finish dates
It is critical to know when the contractor intends to start the project and how long it might take. This is important as it will help you prepare adequately and plan your budget. If you need the work to be completed within a particular timeline, it is advisable to let the contractors know. Setting a deadline for the job is essential to ensure the contractors meet the deadline.