If you are planning on selling your house, you must have heard that painting your walls makes the home sell faster. But which paint colors are best for selling a house?
While trendy paint colors like gray, beige, and taupe are best for selling a house, white has also been found to be a good choice for walls because it is neutral, flexible, and provides homebuyers with a blank canvas to work on. More so, white makes the room appear bigger, brighter, and more attractive.
In this article, we will learn more about why white is one of the best paint colors to sell a house and highlight other equally great paint colors that will make your home sell faster.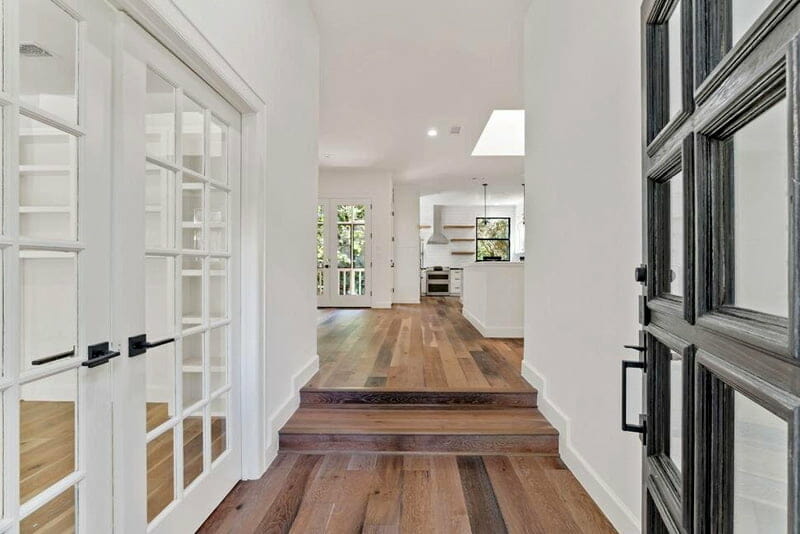 Different people have different preferences when it comes to interior and exterior paint colors. However, white walls have been found to be attractive to most buyers.
White makes a room appear larger and brighter, which is ideal for the living room. White walls don't mean that your house will lack color and elegance. On the contrary, it allows your color to come from your accents, which means you can decorate your home however you want.
Do white walls sell a house faster?
Homes that sell fast mean that buyers get what they are looking for. Homebuyers need to feel that they are in control of the house they buy and can make it their own.
With white walls, buyers will get a blank slate to work on. They can add accents to make the room pop or repaint the walls to their desired colors. Either way, white makes it easy for buyers to realize their dreams.
How can I add color to a house with white walls?
Before you list your home, you will want to make it elegant and stylish. There are several ways you can add color to a house with white walls to make it look modern yet simple.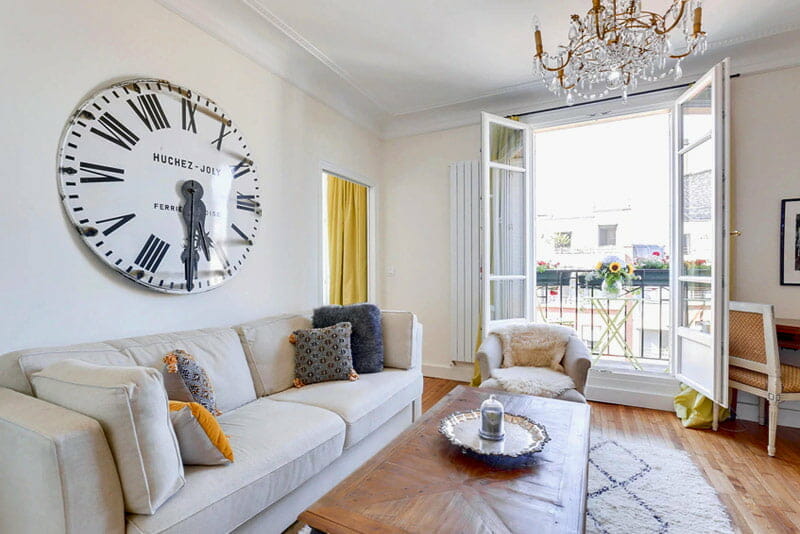 As mentioned earlier, white allows you to add accents to your space to create your desired look. You can select one accent color and use it in your art, decor, throw pillows, and even rugs. You can also use different shades of your accent color to add more dimension to your room.
If you have connecting rooms, keep your accent color flowing into the next room. The easiest way to do this is by selecting a color palette that suits your space. If you do not know how to choose the right color palette, you can use the 60:30:10 decorating rule.
Apply a monochromatic scheme
Using a single base color to form the foundation of the color design of your space can also bring about a calming effect. For instance, you can create a visual depth or interest by using beiges and creams in a room with white walls.
However, make sure that your furnishings are in balance with the white walls. Introducing many opposing colors may make the room look busy instead of calming.
There are numerous shades of white that can be warm or cool. Examples include grayish white, creamy white, and beigey white.
Select a shade that works for you and create a look that gives your space the mood or atmosphere that suits your personality and interests.
Yes, white is a trendy color. It is simple, timeless, elegant and stylish. Using monochromatic white will make your space look calm, clean, and airy. More so, white makes dimly lit, and small rooms appear brighter and larger. There are also many shades of white that you can choose from, whether warm or cool.
5 reasons white walls are best for selling your house
Most people think that white is a dull color, but it is not. If anything, white is understated. With the many shades of white available, you can make your house pop with color and be able to incorporate any accents of your choice.
Here are 5 reasons white walls are best, especially if you plan to sell your home.
1. White walls make the room look bigger
You can make your space appear bigger and brighter by painting the walls white. White gives the illusion of a larger room and can help lighten up a dark room with few windows and little natural light.
2. White walls are versatile
If you love versatility, painting your walls white will allow you to incorporate any decor or accessories. White is extremely flexible and can go with any color and accessories.
3. White highlights statement pieces
If you have statement pieces in your room and would like them to pop, you might consider painting your walls white. White acts as an excellent foundation and can highlight other elements in the space. Moreover, white adapts well to different contemporary, eclectic, or traditional designs.
4. White is simple and timeless
White walls are simple, elegant, and stylish. This color comes in different shades, so you can achieve a neutral, monochromatic color palette and make your space simple yet chic.
5. White walls are ideal for layering
White walls are the perfect backdrop for layering. You can add real plants, natural wood, or any other elements of your choice. White walls are also an excellent foundation for adding texture, such as knit throws, copper, brass, etc.
What are the other best paint colors to sell a house?
Selling a house can be quite complicated if not done the right way. Before you list your home, you must have an idea of the latest market trends. Finding the best paint colors to sell a house can be challenging because different people have different tastes and preferences regarding paint color and decor.
For this reason, you should select neutral paint colors that give potential buyers room for personalizing the space and making it their own.
The most common neutral paint colors for a home's interior include shades of gray, white, beige, tan, and taupe. Deep-blue, gray-blue, gray, white, and natural wood stains are ideal for a home's exterior.
Best interior paint colors by room
The ideal paint color for your home's interior walls and ceilings should complement your decor/theme and personality. Here are the best interior paint colors by room.
| Interior paint color | Room |
| --- | --- |
| White, light neutrals | Kitchens, small rooms, ideal for selling your home |
| Blues | Living rooms, bathrooms and bedrooms |
| Reds, oranges, yellows | Kitchens, accent walls |
| Pinks | Bedrooms, foyers, dressing rooms |
| Greens | Kitchens |
| Earthy tones | Living rooms, ideal for selling your home |
Factors that influence the choice of color for your home
Room size: The size of the room will influence the paint color you select. Darker colors such as navy or deep purple combined with warm undertones are ideal for a large room with lots of natural lighting. But if the room is small and dimly lit, brighter colors such as white, beige, and cream can make it feel larger and more radiant.
Lighting: A room with lots of natural lighting will tend to feel cozy, warm, and intimate if painted with cool colors with warm undertones. On the other hand, light colors such as white, beige, and cream are ideal for small rooms with little or no natural lighting.
Personal preferences: Your home paint color and decor should always meet your preferences and compliment your personality. Also, you should know the mood you want to create and select colors that will help create those moods. Moods such as dramatic, romantic, relaxed, and comfortable can be created using different color palettes.
Functional requirements: Different rooms have different functional requirements. For instance, you will choose different paint colors for your bedrooms, kitchen, living room, and bathrooms.
Impact of exterior colors: If there is a lot of greenery around your windows, or the windows are located in such a way that the exterior paint color reflects into the house, these can impact your interior paint colors and ultimately result in a different shade of the color.
For this reason, it is paramount to consider exterior colors when choosing your interior paint colors.
Does paint color matter when selling a house?
Yes, paint color matters a lot when selling a house. Some colors can boost a home's resale value, while others can negatively affect the home's value.
Specific colors have been found to boost a home's market value. Earthy or neutral tones such as beiges, whites, grays, and off-whites are excellent for selling a house. Neutral tones of green and blue are ideal for the kitchen and bedroom.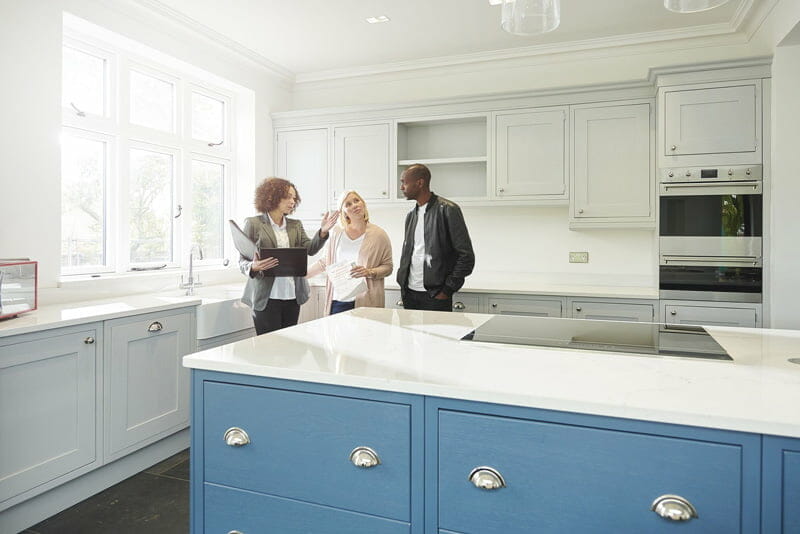 Should I paint my house before selling?
Painting your home's interior or exterior can increase the resale value by 1% to 3%. If you paint both, the resale price can increase up to 5%.
Adding a new coat of paint is an excellent way to make your interior walls and the entire interior space appear newer, cleaner, and more attractive.
And if you use light neutral tones that appeal to buyers, you may improve your home's real estate listing. More so, light neutrals make the space appear bigger, hide imperfections, and highlight specific architectural details that help buyers picture themselves living in the space.
When it comes to the exterior of your house, adding a new coat of paint improves its curb appeal, and buyers will often assume that the house's interior is also well-maintained. Your home will therefore attract more potential buyers, and the house may not stay in the market for a long time.
Is it worth painting my house before selling?
Knowing how much you will spend on repainting your home will help determine whether you will get a good return on investment.
According to a study conducted in 2012 by HomeGain, painting a home's exterior results in a ROI of 55%, and painting a home's interior leads to a ROI of 107%. In other words, you can get a value bump of approximately $4,000+ when you paint the interior and exterior of your home.
When is it not worth repainting your house?
Sometimes it may not be worth painting your house before selling it because of the following reasons.
You do not have the budget to repaint
You plan to sell your property as soon as possible
Painting is an inconvenience to you and you do not want to deal with it
You have painted the house fairly recently and the paint still looks appealing
Your home is likely to be turned into a rental after purchase and most landlords do not mind repainting the house themselves
Your home needs major repairs, and a new paint job will not increase its value enough to cover all the expenses
Signs that you should repaint your house
If your home has reasonably new paint, you may not need to repaint it. A quick wash will leave the house looking neat and ready to sell. However, your home may need repainting because of the following reasons.
Damaged paint: If the paint is peeling, flaking, or faded, your home may need a new coat of paint to refresh it. Also, if the walls have scratches, dings, nail holes, fingerprints, and grime, repainting the house will make it look clean and new.
Damaged home exterior: If your home's exterior has visible signs of damage, such as cracks and gaps in the siding and caulk or water damage, you will need to repair it before repainting it.
The paint colors are not buyer friendly: If the color does not blend in with the homes in the neighborhood, you may need to repaint it with neutral colors. Most people find neutral paint colors attractive as they can blend in with their furnishings and decor.
The home looks disjointed: If the paint scheme is not cohesive, your home may look disjointed and unattractive. Using the same paint color from one room to the next creates harmony and makes the transition from room to room easy and more seamless.
Looking for a reputable painting company?
HomeGardenGuides.com is a free service that quickly matches you with top voted local Painting Contractors.
You can get 3 estimates fast by real certified experts in your area in just 2 minutes.
Scroll to the top of the page and enter your Zip code.
Answer questions about your painting job
Your details are forwarded to three local experts. They will send you a price estimate for the job and some friendly advice.
IMPORTANT: There is no obligation to hire. This is a free tool and service to be used at your pleasure.