When painting your home, should you start with the ceiling or the walls?
Start painting a room at the ceiling followed by the walls door frames then, finish with the windows and doors.
Prepare properly to ensure that you have perfect results. Purchase or hire the right brushes and rollers for the different surfaces in your home. Also, get the right paint for your home.
To get perfect results in your paint job, prepare well. Painting preparation involves the following.
Identify the rooms you need to paint.
Where possible, move furniture out of the rooms. Cover difficult-to-move furniture with waterproof paper to protect it from paint droplets.
Cover the floors. Use old and unused clothes to do it. Depending on the floor style of your home, it may not be possible to repaint the floor.
Apply tape on switches and outlets, any woodwork, floor edges, and trim that do not need painting.
Clean the walls of dust and dirt. Before you start painting, make sure the walls are dry.
Depending on the size of the house or room you want to paint, the preparation stage may take a day or two. How long it takes for the walls to dry will also determine how long it will be before you start painting.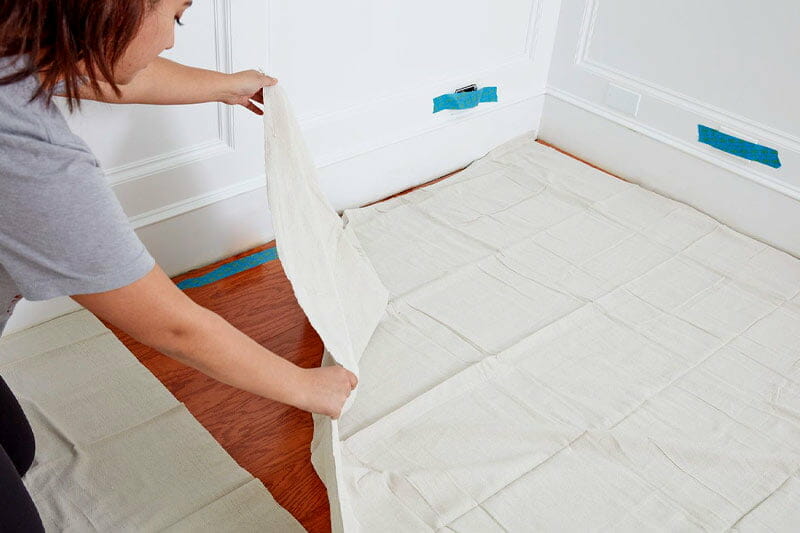 Get the right tools before you start your paint job. You will need:
Sufficient paint for the job. Rushing back to the store midway through the job reduces your productivity. You need 1 gallon of paint per 400 square feet.
Purchase high-quality paint for ceiling and walls.
Plastic sheets or drop cloths to cover furniture, floors, and other areas that you will not paint.
Get appropriate paintbrushes for the different textures or surfaces you want to paint.
Paint stirrer
Paint tray
Roller extensions
Step ladder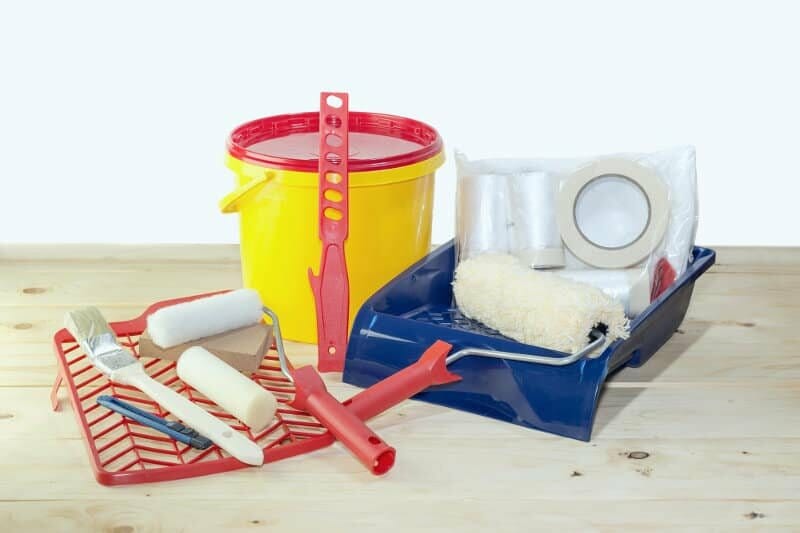 Step 3. Paint The Ceiling
Now, your room is ready for painting, and you have all the tools you need to paint it in one go.
The first part of your room to paint is the ceiling. If you are repainting a room, you do not want to leave an aged and yellowing roof ceiling.
Painting from top to bottom ensures that paint droplets from the ceiling will not mess with the painted walls.
You can use ceiling paint or ordinary wall paint to paint the ceiling. A painted ceiling enhances the appearance of the room.
Here are some tips on getting the perfect painted look on your ceiling.
Use a ladder that ensures you can comfortably reach the ceiling even when using a paintbrush.
Cut in with a paintbrush. The cutting in painting technique means painting a straight line around and along the borders of the ceiling. It is hard to paint these parts well with a roller.
Use a roller to paint the other paints of the ceiling. Use a roller with a double frame for enhanced support.
For less dripping and better paint consistency, use ceiling paint.
Apply at least two coats of paint on the ceiling.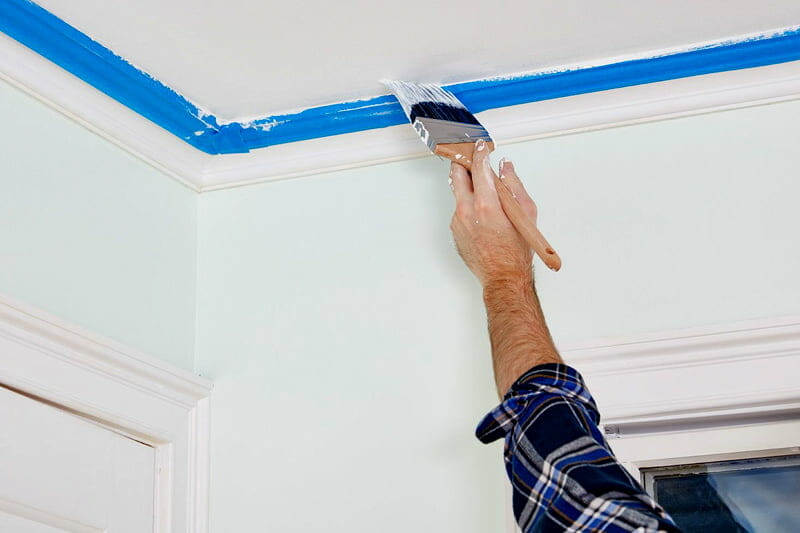 Once the ceiling is dried, you can start painting the walls.
Apply primer if necessary.
Cut in the walls with a paintbrush.
Use a roller to paint the walls. It helps to blend with the cut in perfectly. Also, roll evenly along the wall to avoid lap marks on the wall when painting.
Apply two coats of paint on your walls. Apply the second coat of paint after the first has dried properly. Depending on the type of paint you use, it may take 30 minutes to 24 hours for the first coat to dry.
Use a brush to paint around doors and doorframes, electrical units, wall hangings, and other ornaments.
Add finishing touches once the second coat dries. You can paint drawings on the wall after the paint has dried completely.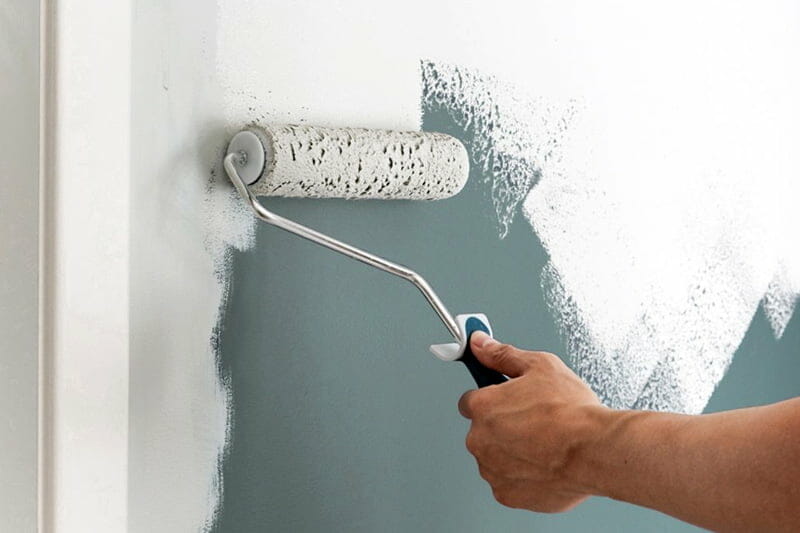 For an elegant appearance of your room, paint the trim.
Make sure that the walls are dry before you start painting the trim.
Use masking tape to cover the area above the trim.
Use a brush to paint the trim. It ensures a steady hand and perfect results.
You can also use a spray to paint the trim.
You may need to shine a light on the trim as you paint it. It helps you to see clearly and to perfect your painting strokes.
Paint slowly for perfect results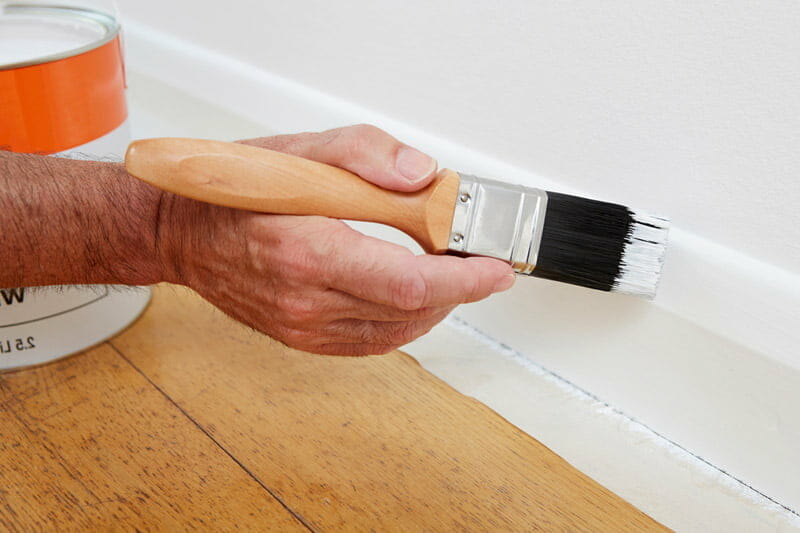 Step 6. Paint The Windows And Doors
When painting the windows and door frames:
Use the right tools.
Have a firm and steady hand when painting doors and windows
Use the correct paint.
Apply a second coat once the first is dry. Ensure to paint uniformly.
Benefits Of Painting Your Ceiling
To make a room look larger. Painting the ceiling and walls of a small room in the same color makes it look larger.
To create ambiance in a room. The color you choose to paint your ceiling can create a feeling in the room. Deep colors on the ceiling make the room more intimate.
You can paint any color.
Refresh the look of your home affordably.
Easy to paint patterns and embellishments.
Create a sophisticated look in your home.
Factors To Consider When Painting Ceilings
Ceilings have been painted white for a long time. Now, you can choose other colors apart from white.
A white ceiling is best for rooms such as the living area in your home. You can paint different color ceilings for the rooms in your home.
The color of your ceiling influences how you feel when you enter a room. Specific colors make the room look larger or smaller. Other colors will make the room feel more intimate.
When choosing a color, consider the location of the ceiling you want to paint. Also, consider the feeling you want to create in the people who enter the room.
Whether To DIY Or Hire A Pro
Painting is an easy task. You can choose to paint the ceiling by yourself or hire a professional.
The right skills and tools make it is easy to make the paint job a DIY project. Time is a significant factor to consider when you choose to DIY.
When it comes to hiring a pro to paint your ceiling, the most significant factor to consider is cost. Pros will charge you by the hour to paint. You can save this money if you choose to DIY.
However, hiring a professional ensures you have high-level work done. The paint job will be elegant and perfectly done.
If you have a unique ceiling, hire a pro to paint it for you.
You can use ceiling or wall paint to paint your ceilings. Each of these paints offers you a range of colors. You will also get the right paint consistency to ensure you have an elegantly painted surface on your ceiling.
Ceiling paint is also thicker than wall paint. Therefore, it does not drip as much as wall paint would. Its thickness makes it easy to apply on the ceilings.
It also helps to hide damage and stains on the ceiling.
To purchase the right paint for your home, consider how you use every room.
Flat Acrylic Ceiling Paint
Flat acrylic ceiling paint is ideal for bedrooms and living spaces since it does not reflect light and produces an even finish.
If you have an aging ceiling, the flat acrylic paint hides imperfections, damage, and warping perfectly.
Easy to apply.
Quick to dry.
Not suitable for high humidity areas such as the bathroom or laundry room. High humidity levels cause it to peel.
Satin Sheen Acrylic Ceiling Paint
Best ceiling paint to use for high humidity rooms. It does not stain or peel due to humidity.
More light reflects in the room. You will need less lighting when you use sheen acrylic ceiling paint.
Semi-Gloss Acrylic Ceiling Paint
Water-resistant.
Will show scratches and damage on the ceiling.
Benefits Of Using Ceiling Paint
It is more viscous. It will not drip or splatter when painting.
It keeps stains, age, and damage on the ceiling hidden.
Available in a range of colors to enhance the look and feel of the room.
Uniform finish
Suitable for the varying climatic conditions in the different rooms of your home.
Available in different types to suit a variety of needs. You can buy flat or glossy ceiling paint.
Energy efficiency. It reflects ambient light reducing the need for increased lighting in the home.
Disadvantages Of Using Ceiling Paint
It is more expensive.
It takes longer to prepare.
Leftover ceiling paint is only suitable for use on other ceilings.
You have to hire a pro for the best results.
How Much Does It Cost To Paint A Ceiling
It costs $0.5 to $3 per square foot to paint a ceiling in a large house.
It is more expensive to paint a ceiling in a small room. You can expect the cost to rise to $1 or more per square foot.
A gallon of ceiling paint costs $20 to $60. A gallon of paint covers 300 to 400 square feet of your ceiling.
Painting popcorn ceiling costs $1 to $3. Spraying black paint ceiling costs $1,000 to $3,000 per square foot.
Why Hire A Pro To Paint Your Ceiling
Safety. When painting a ceiling, you need to step on a ladder or a bucket to reach. Some may see this as a safety concern and need to hire a pro.
Elegant finish. If you want your ceiling paint job finished well, hire a pro.
To save time and money, you would need to hire tools.
Use This Free Tool To Hire A Pro
Homegardenguides.com is a free tool to help homeowners connect to pro ceiling painters.
Enter your zip code.
Fill out and submit the form provided.
Three professional painters will send you quotes and advice on how to go about painting your ceiling.
Hire one of the pros to paint your ceiling.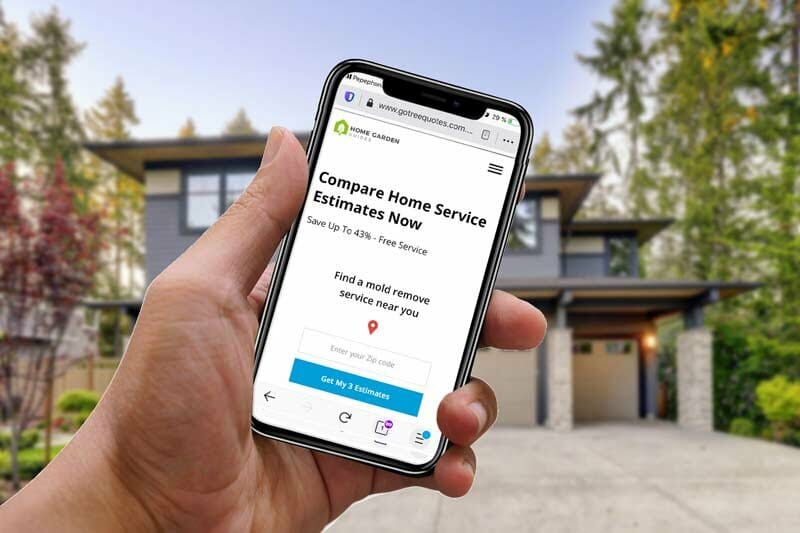 How To Choose Your Ceiling Colors
Painting Your Ceiling The Same Color As The Walls
You can paint the ceiling the same color as the walls:
Light colors on the walls and ceiling make a small room feel larger. Darker colors make it feel more intimate.
Painting the walls and ceilings in the same color of a large room makes the room smaller and focuses the furniture.
Painting Your Ceiling A Darker Color Than The Walls
To make your room more intimate.
To decorate molding.
For contrast.
When To Paint Your Ceiling White
Living room ceiling
If the ceiling is textured, aged, or blemished.
Little natural light.
To create contrast with other items.