Choosing the right paints for home interior spaces can save you a lot of stress and money in the short and long term. As you've probably found out or seen elsewhere, there are special paints for certain rooms and spaces such as bathrooms. Read on to find out if you should go for them and how they differ from normal paint.
It's advisable to use special bathroom paint that is moisture resistant and has additional antimicrobial additives to prevent mold or mildew formation. This is because bathrooms tend to get significantly higher moisture levels than other rooms and get splashed quite frequently
Most homes built in the past decade either have normal paint or tiles. That said, advances in technology and manufacturing of materials have made it possible to make special paints (such as bathroom paint) with enhanced qualities. It's therefore, better to use bathroom paint over normal paint for its additional benefits.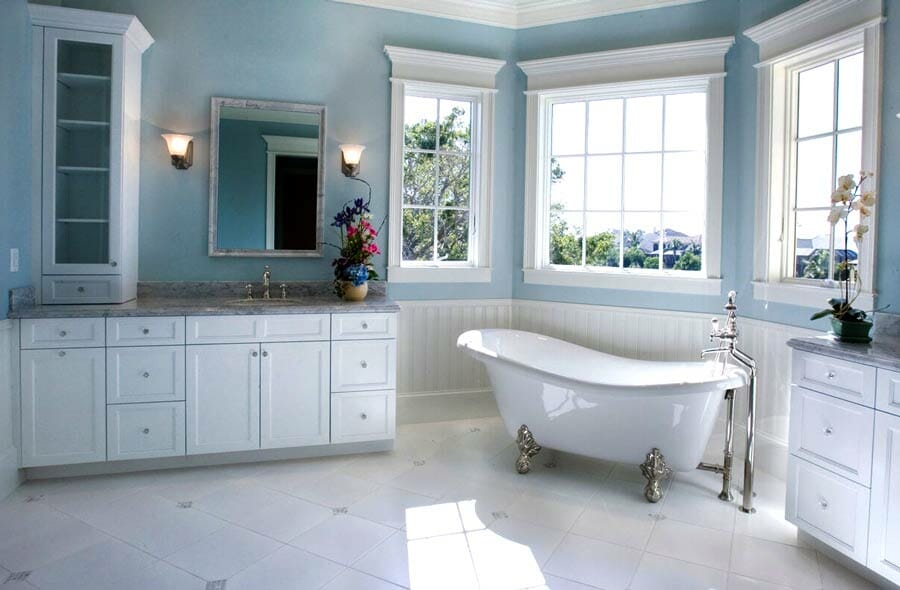 Here are some of the reasons you should choose bathroom paint over normal paint for your home:
Peeling, Fading, And Wear and Tear
Normal paint tends to suffer in moist and splash-prone areas such as bathrooms and kitchens. This happens when moisture gets trapped between paint or due to splashing. Depending on the type and quality of bathroom paint you get, you can get better durability from it than normal paint. This is especially important for bathrooms with poor ventilation.
It's also advisable to use moisture-resistant primer together with bathroom paint or normal paint to prevent peeling or excessive fading. Some bathroom paints have anti-microbial components but can still trap moisture or peel off after some time if exposed to water. Be sure to check the label on the paint to see if it has moisture-resistant components or seek advice from a professional painter before you make the purchase.
Bathrooms are prone to mildew and toxic mold formation due to the warm moist conditions that encourage growth. If you have ever had to deal with mold in your bathroom, then switching to special bathroom paint with anti-microbial properties will help prevent future occurrences.
Bathroom paint contains chemical components that prevent mildew or mold from forming on bathroom surfaces. Good quality bathroom paint also prevents condensation and resists steam thus making it impossible for black mold or mildew to grow.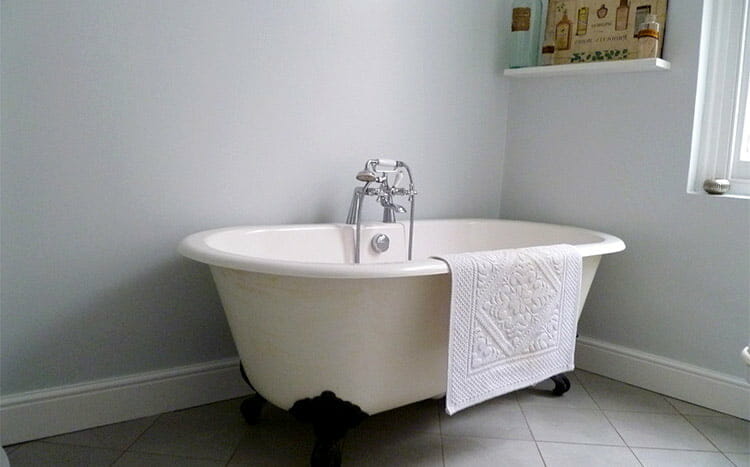 Most people think buying the same normal paint to be used in all areas is more cost-effective than buying special paints for specific areas such as bathrooms and kitchens. In the real sense, there is not much difference in pricing between bathroom paint and normal paint. You have the option of buying special bathroom paint and normal paint at more or less the same price and from the same manufacturer.
What Is the Best Type of Paint for Bathrooms?
There are no restrictions or rules when it comes to choosing paints for your bathroom. That said, special mildew and mold-resistant paint is the best choice for bathrooms. Most manufacturers usually name it bathroom paint and state the additional properties such as moisture resistance, anti-fade, anti-peel, and resistance to mildew and mold.
Here are some general rules you can use when deciding which paint to use for your bathroom:
Colors- Neutral colors such as greys, ivory, beige, and shades of white are the best choice when it comes to bathrooms especially if you plan to install large mirrors in there. Avoid vibrant colors for bathrooms as they tend to cause too much reflection with large mirrors.
Moisture and anti-microbial properties- Bathrooms tend to have more moisture levels and are also prone to splashing which can lead to mildew or toxic black mold formation. Bathroom paint, should, therefore have some anti-microbial resistance and also prevent condensation. You can also invest in good ventilation for your bathroom for the same purpose.
Use glossy oil-based paints- Oil-based paints can also be used for bathrooms as they tend to dry harder and have better resistance to moisture and water. They can be used as alternatives to special bathroom paint. Better still, you can also opt to use oil-based bathroom paint for even better resistance and durability.
Washable paint- You may need to routinely wipe your bathroom surfaces. This should be considered when choosing bathroom paint. Choose a paint that is easy to clean or scrub and can last without fading or washing out.
Choosing the right paint for your bathroom is very important. If you are not sure of the options or what to go for, talk to your painter or professional before you make that decision.
HomeGardenGuides.com is a free service that quickly matches you with top-voted professional painters in your location.
Here is what you need to do now to get 3 estimates by top-rated painters in your area:
Scroll to the top of the page and enter your Zip code.
Answer questions about the painting job you want to be done
The information you enter will be forwarded to three local experts. They will send you a price estimate for the job and some friendly advice.
IMPORTANT: There is no obligation to hire. This is a free tool and service to be used at your pleasure.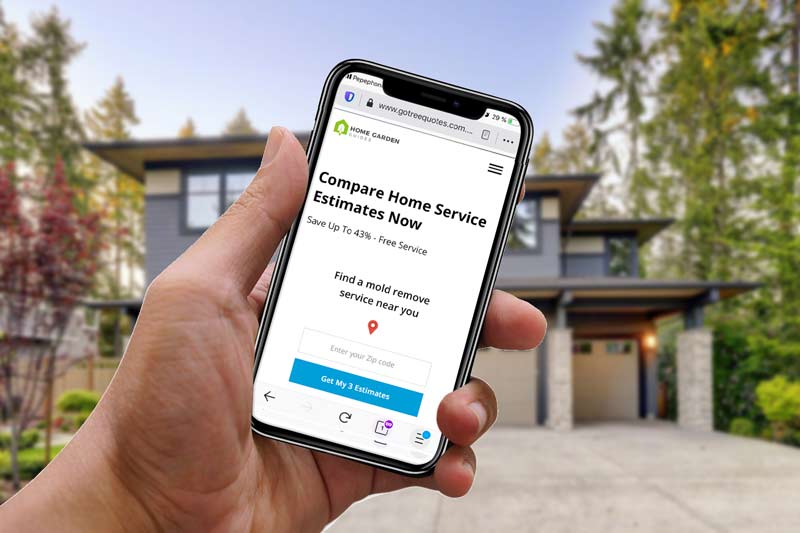 Is It Ok to Use Flat Paint in Bathrooms?
Flat paint generally has more paint pigment and is less durable than glossy alternatives. This makes it less ideal for bathrooms as it tends to absorb a lot of moisture that makes it susceptible to mildew and mold formation. There are premium flat bathroom paint options in the market but they tend to be slightly more expensive than glossy, satin, or egg-shell alternatives.
As a general rule, glossier paint is more durable and suitable for moisture-prone areas such as kitchens and bathrooms. Flat paint is also harder to clean due to the amount of pigment and structure of the paint. It also tends to fade or show scratches if scrubbed or cleaned regularly.
Are Bathroom Paints Waterproof
Good quality bathroom paints are made to resist moisture and can be termed waterproof in that sense. However, their strongest selling point or property is the antimicrobial ability. Bathroom paint has a higher moisture resistance but it is not entirely waterproof. You can make your bathroom paint more waterproof by applying a glossy primer or using glossy oil-based bathroom paints. The glossier the paint, the more resistant it is to water.
Do Bathroom Paints Stop Mold Developing?
Bathroom paint has antimicrobial properties that prevent mold and mildew from developing. This is the main reason why people choose to use bathroom paint over normal paint. The paint has a special additive that makes it resistant to mold and mildew. Bathroom paint is also designed to have slightly higher water and moisture resistance owing to the conditions in most bathrooms.
That said, be sure to check the label on the paint to see if the manufacturer has added the necessary additives for mold and mildew resistance. Some bathroom paints are just glossy or egg-shell paints recommended for bathrooms and kitchens for their durability and ability to repel moisture.
It's easier and more convenient to buy special branded bathroom paint with the necessary additives as opposed to mixing mildewcide or other antimicrobial compounds with normal paint. Top brands selling bathroom paints in the United States include Sherwin, K&B, Zinsser, and Kilz, and Rust-Oleum. The top bathroom paint based on popularity and user reviews is Zinsser's Mold and Mildew-Proof interior paint.
Best Runner Up Bathroom Paint
Best bathroom paint under $10
Zinsser's Rust-Oleum 2774 Zinsser Interior Eggshell, Perma White is the best budget option currently being sold at $11 for a 31.5 OZ can. The paint comes with a five-year warranty and is a watercolor paint type that cures within two hours.