The quality of painter you hire is going to have a huge impact on the end result. Hiring a professional with experience is the way to go, but there are a lot of companies that appear professional but are far from it.
Below are a few ways you can refine the way you find and hire a local painter to ensure you are getting a high-quality job.
It all starts with the search. Use the below tips to come out on top.
Local search, not citywide
Make sure you use local search terms to let the search engine know that you are looking for locally-based painters. For instance, if you live in River Oaks, Fort Worth, Tx, then you might search "professional painter Fort Worth TX" in your search engine.
That will show a list of the largest painting companies in Fort Worth that can turn out to be more expensive.

Try this search: "Painters near me" or "painters near River Oaks, Fort Worth".
This will tell google you are after someone closer to you and not a city-wide search.
Painting companies on page 1 of Google have all paid to be there, whether it is through paid ads or paying companies to help rank their site. These companies generally cost more as they need to make up for their large marketing budget.

What a shortcut?: Use This FREE Service
Your online search may lead you to a list of painters that you will put in a shortlist for further analysis. However, you can make it even easier by using a free automated service to find top-rated and verified painters in your location.
HomeGardenGuides.com is a free service that quickly matches you with top-rated painters in your location.
Here is what you need to do now to get 3 estimates by top-rated painters in your area:
Scroll to the top of the page and enter your Zip code.
Answer questions about the painting job.
The information you enter will be forwarded to three local experts. They will send you a price estimate for the job and some friendly advice.
IMPORTANT: There is no obligation to hire. This is a free tool and service to be used at your pleasure.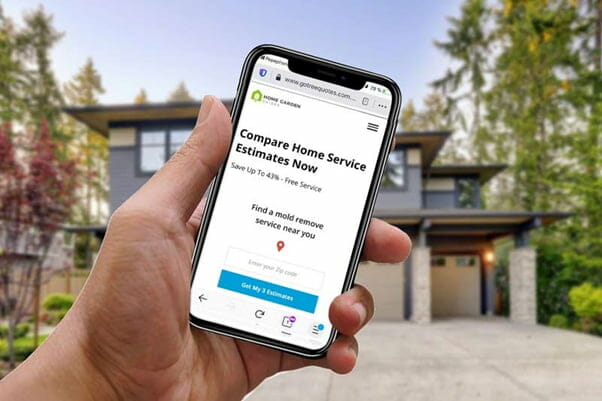 Look Up BBB Local Painter Database
Looking for painters on your local BBB (Better Business Bureau) painter database is another approach you can use to find good painters in your location. The BBB database is an online business directory that contains information about all kinds of businesses for every location in the United States, Canada, and Mexico.
Having a shortlist of painters may not be enough to help you find the one best suited for your job. You, therefore, need to dig deeper and find additional information about each company or painter on your list.
Visit the Company's Website
Professional painting or home improvement companies should have a business website or profile on Google business pages. You can find the business's website URL by doing a search with their name on the web. Once you find it, locate the following items on the homepage or other pages to help you learn a bit more about what they do and if they fit your requirements:
Portfolio- Have they posted information about jobs they have done in the recent past. A good painting portfolio should have high-quality images showing how the job was done and the end product.
Business blog- Passionate painters should have a lot to share about the trade. The deeper and more informative the content, the better.
Company profiles – Read their "About Us" page and see what they are all about. What is their company mission and values? How do they describe customers? The company profile should also give you insights about the business including their history, management, workers, and how long they have been in operation.
Information about licensing, insurance, safety standards, certifications, awards, and CSR projects they have been involved in.
You can learn a lot about a business by reading what they have on their website even though the information might be crafted to market the business. The more information you can gather from a website, the higher the chances that you are dealing with a legitimate and trustworthy painting business.
Look up the EPA certified lead paint database
Things to Expect from A Painting Contractor
Punctuality – Ensure that the painter you hire can adhere to agreed timelines and arrives on time at the site. This will ensure that there are no delays so that your job is completed on time. If you see complaints about punctuality on a painter's review listing you should probably go for someone else.\
Insurance & Licenses – Make sure the painter or painting company you hire is licensed to provide painting services in your area. They should also have insurance for staff that will be working on your site as well as third-party insurance. Working with an unlicensed business will make it hard or impossible to obtain receipts for tax purposes and also put you at risk of contravening local home improvement regulations.
Detailed Estimates – The painter or painting business should be able to provide an estimate or quote based on the information you give them regarding the job. They should also be able to advise you on material choices if they are not including them in the quote or estimate.
Warranty on Job – You need at least a 3-month warranty from the painter to be safe in case the paint job is not up to standard and needs to be fixed soon after.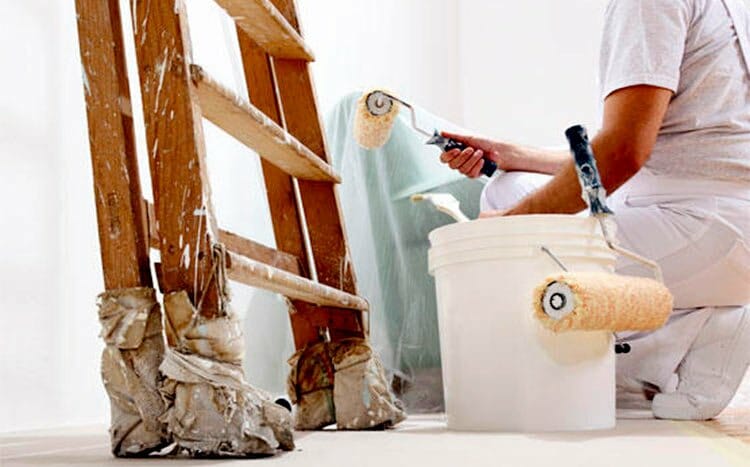 By the Hour or Day Painters
Paying by the hour or day is a risk. If they take longer, you will end up paying more. If they quote the whole job, they take on the risk so no matter how long it takes you still pay the same amount.
Upfront Costs
Try to avoid painters who quote upfront costs if you can. For instance, some painters will ask for a hefty deposit before they start the job. This might be risky as you are not sure if they will complete the job or if you will have a disagreement mid-project that forces you to terminate the contract prematurely.
Businesses with no website
You should avoid painting contractors that do not have a website or social media business page as it is a sign of an unprofessional or non-registered business.
What do painting contractors do?
Here are some of the most common painting services offered by professional painting contractors:
Roof painting
Concrete staining and finishing
Wallpaper installation
Paint removal
Color consultation
Reconditioning
Staining
Commercial painting etc.
Be sure to give the painting contractor the correct information regarding your job so that they can give an accurate estimate.
How much do painters cost?
The table below shows estimates for common painting jobs. Costs may vary depending on your location, season, and variable job conditions.
| Painting job type | Average cost (total) |
| --- | --- |
| Door painting cost | $50 - $200 per door |
| Ceiling painting cost | $150 - $400 |
| Room painting cost | $350 - $800 |
| Bathroom painting cost | $150 - $350 for an average-sized bathroom |
| Bedroom painting cost | $300 - $700 |
| 12 x 12 room painting cost | $280 - $800 |
| Whole house painting cost (interior) | $1000 - $12,000 |
| Exterior painting cost | $1500 - $4500 |
| Staining cost | $500-$1000 |