Windows sills are considered high-impact areas. Interior sills are a favorite place for your dog to stand on hind legs, you leave your morning cup of coffee or door bumps happen daily.
When choosing the paint for window sills, the type of the paint use is important. My recommendation for you is to go with gloss or semi-gloss oil-based or acrylic/latex trim paint.
They provide a smooth surface that is easy to clean because window sills as a horizontal surface are magnets for dirt and dust.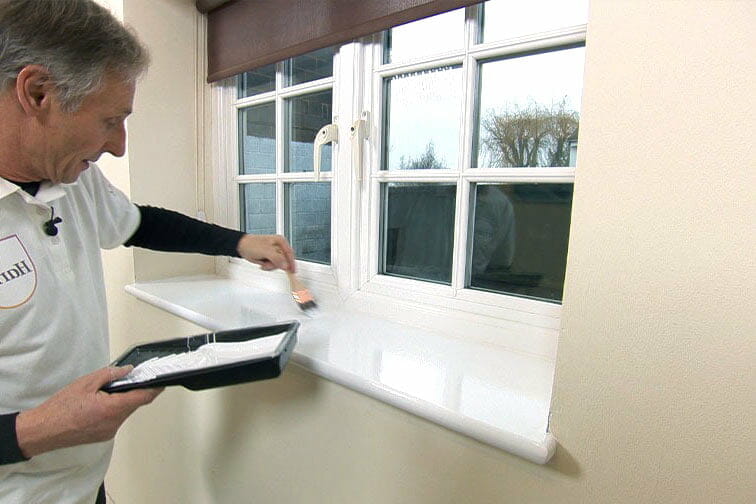 Trim paint is under the interior paint category and comes in satin, semi-gloss, gloss, and high gloss finish. To be easier for you as a customer to identify that it is a trim paint look in the paint's specification, may say that is suitable for trim, cabinets, doors, furniture, and windows.
Usually, manufacturers do not label it as a "trim paint" specifically because it can be used in a number of places. It comes pre-tinted in bright white and in base colors that can be custom-tinted.
Characteristics of the window sills paint
The following characteristics are some of the reasons why there is a special type of paint for window sills:
When the paint is thinner, ready to be rolled on, sags don't happen so easily. With the recommended brush painting big chunks of paint may appear and sag before drying. Saging can be prevented if the paint has thicker consistencies.
For you don't like brush marks on your sills. Oil-based paint has a longer drying time, and that allows the paint to settle. That way brush strokes will level. On the other hand, acrylic/latex paints do show brush marks. The bottom line is that the falter the sheen is the less visible the brush marks will be.
Most of the paints for window sills have non-yellowing properties. Because most of the sills are painted white and due to the sun exposure, over time paint can be yellow. Always look for pre-tinted paint with non-yellowing properties.
Gloss is another very important feature of trim paints. The tight molecular structure of the glossier paints provides fewer pores for dirt and debris to work into the paint.
Types of paint for window sills
The best options for your windows sills will be acrylic/latex or oil-based paint.
Acrylic/latex water-based paint can provide you with a good finish, but minimal brush marks will be visible anyway. It is a good choice but not as good as oil-based paints.
This type of sills paint affords easy clean-up with just a mixture of soap and water. For applying you can use both a natural and a synthetic bristle paintbrush.
A classic trim paint. If your house is an older one then it is most likely that you have oil-based paint on your window sills.
Oil-based paint provides a superior, glass-like finish, with almost no brush marks. It is good for filling minor surface holes because of its thick consistency. My recommendation for you is to use a paintbrush with natural bristles when applying oil-based paint because synthetic bristles don't go well with the oil formula.
Oil-based paint has a slow drying time, fumes, and solvent-based clean-up requirements.
How to choose the right paint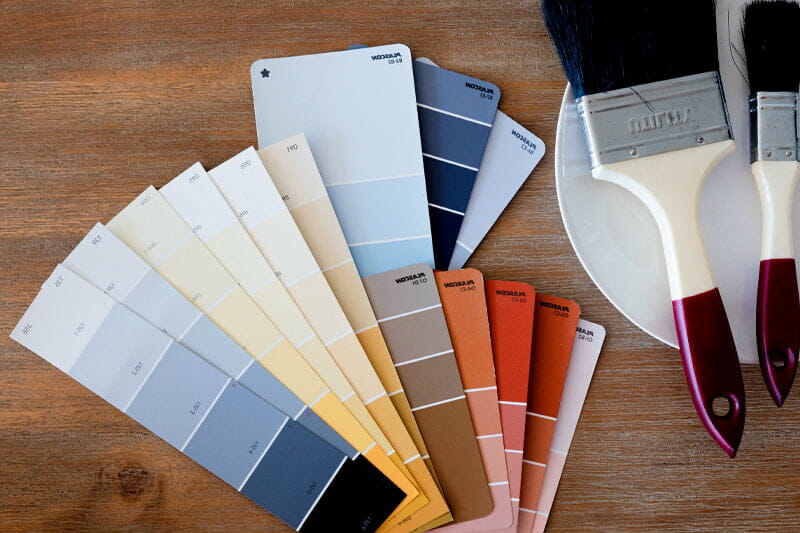 If possible bring a sample of your wall color when you go to the paint store to buy paint for window sills because that way it will be easier for you to find an exact match or an appropriately contrasting color.
Select the paint type from the available brands. Avoid flat enamel because it tends to collect dirt and it is not appropriate for window sills. Go with semi-gloss or satin products for a muted finish and a high-gloss product if you want your sills to stand out.
Compare your color sample to the color swatch in the paint store. Examine more color swatches from several brands because hues differ from manufacturer to manufacturer. If you know the brand of your wall paint it will be easier for you to find the exact match.
Add a can of latex wood primer to your purchase if you are painting the sills for the first time. You can use latex primer even if you paint your window sills with oil-based enamel.
Painting exterior window sills
Exterior concrete window sills are a very important part of your house. They play a crucial role in protecting your home. They provide structural support for window frames, prevent water from leaking into your home and absorbing into your walls, and stop cold chills from getting in.
Step 1 - Mask off surrounding areas
Before you start to paint your outside window sills lay dust sheets underneath the areas you're working on to avoid paint drips and splatters. This includes tapping sheets to the wall underneath your window sills, also tape near the edges of where you'll be painting to prevent any staining.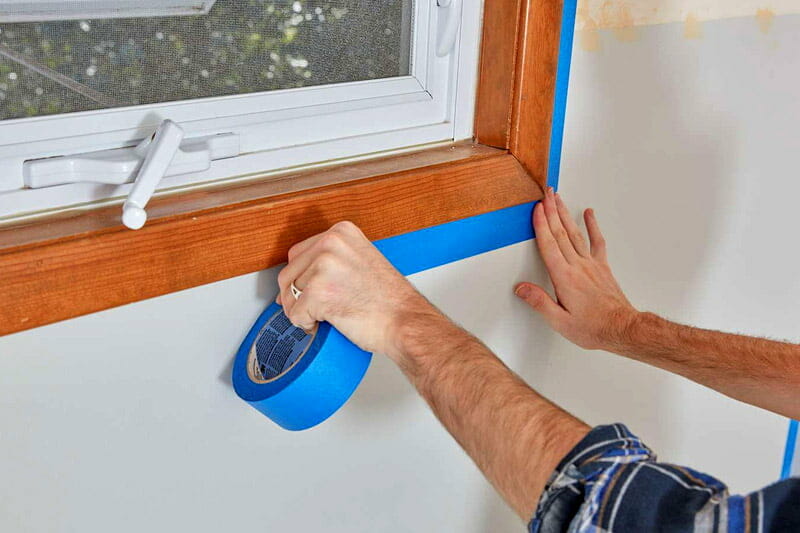 It is very important to thoroughly sand down the surface that you'll be working on using coarse sandpaper to ensure smooth results and bump-free as possible. Remove old paint with sandpaper and scrapper as much as possible, particularly any flaking paint, as painting over this will leave an uneven finish. At the end dust the surface with a cloth or brush.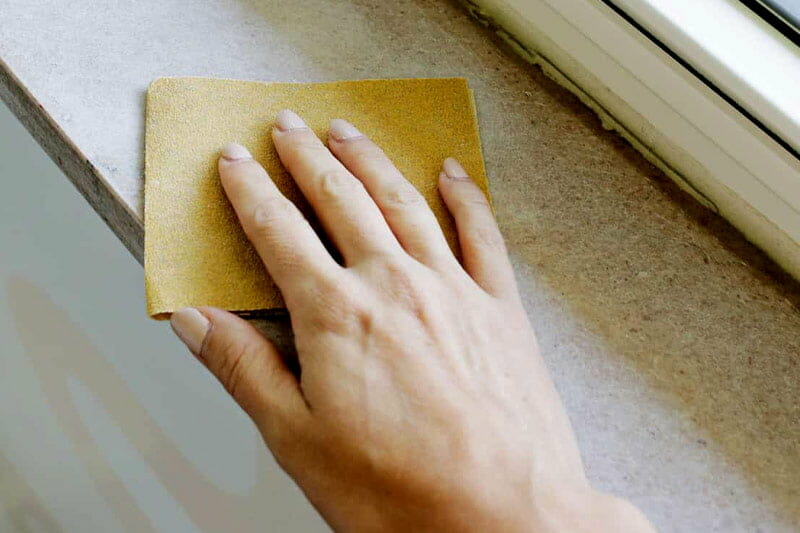 Use an appropriate product to fill any gaps or dents in the concrete window sills.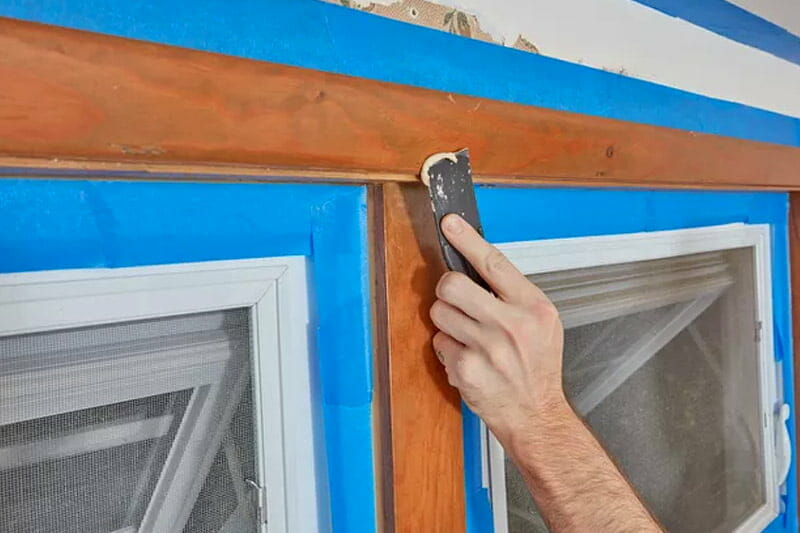 If there is a mold, algae, moss, or lichen on your concrete sills remove them with a suitable fungicidal product and sponge. Proceed to the next step when the surface is completely dry.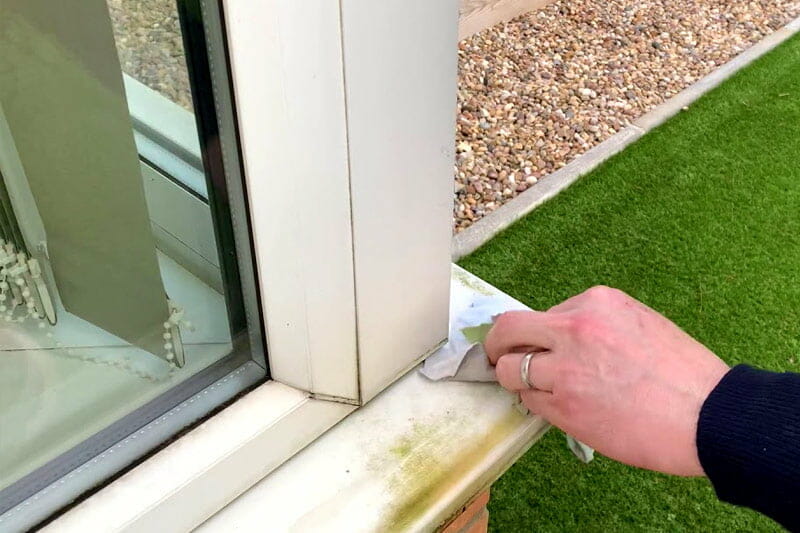 After drying maybe the sill surface will need some primer. Apply the primer with a clean paintbrush and let it dry for 2 – 4 hours. If you are working on a new or bare surface you don't have to add primer.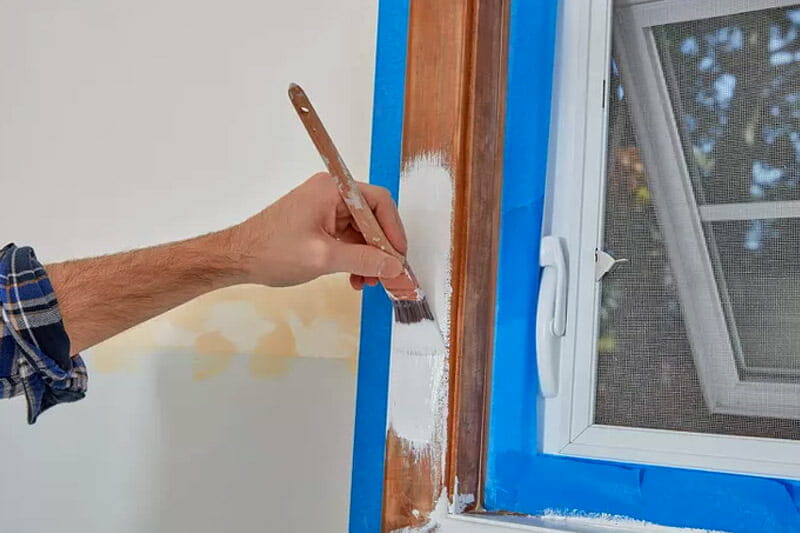 Stir the paint thoroughly. Using a clean paintbrush apply the first coat of paint. Use specialized masonry paint designed for exterior surfaces. Approximately it will take 4 hours for the paint to be completely dry.
Apply the second coat after that. Leve the second coat to dry completely before removing all masking accessories you've applied around the area.
Never put too much paint on your brush because that will cause bubbles and an extended drying time between lyrics.