Natural wood is usually preferred for board and batten siding because of its cozy and homely appearance.
Cedar is the preferred choice for most homeowners in 2021 for board and batten siding. This is because it is a hardwood tree that offers availability and durability for as low as $7.5 per square foot. It is also naturally insect resistant.
This bests other natural wood siding species such as Redwood, Pine, Cypress and Locust since they are normally a little more expensive and difficult to source.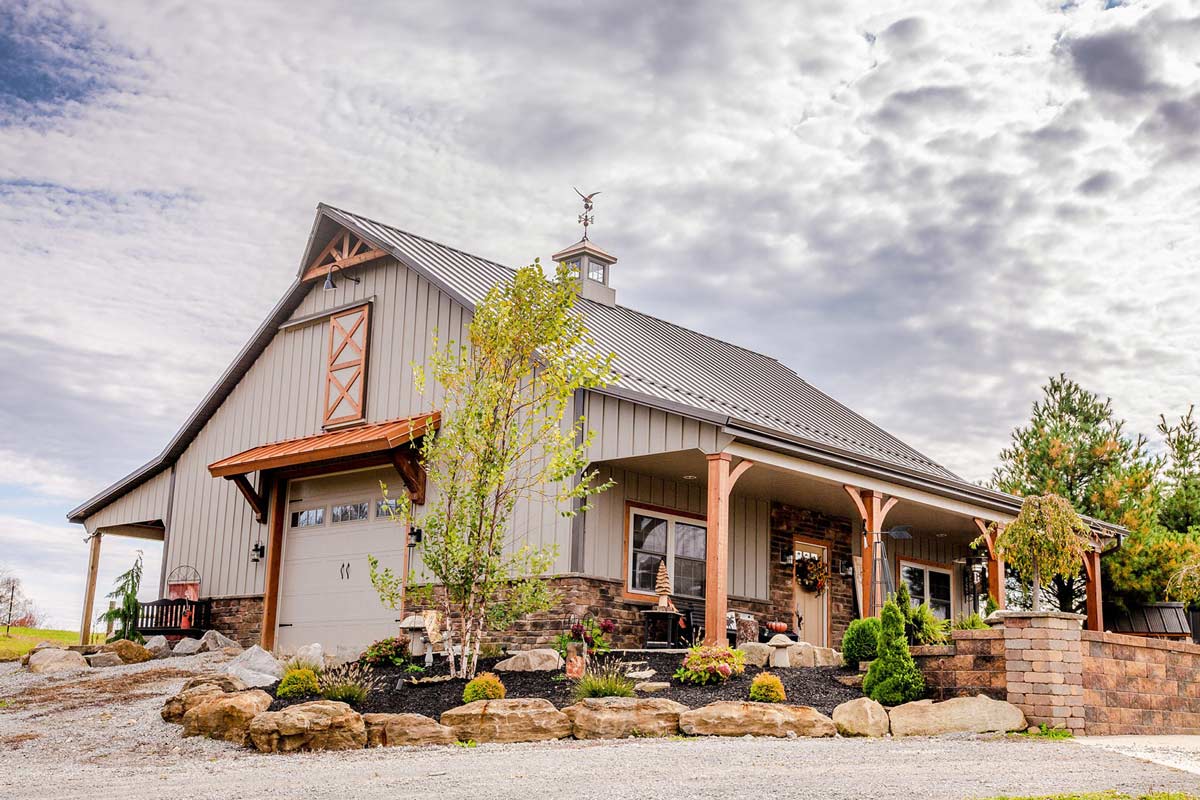 The following are the best wood choices for board and batten siding:
Cedar is probably the most preferred species of wood for board and batten style siding. The Eastern White and Western Red Cedar varieties are particularly quite popular because they are easy to source.
Most people also go for Cedar since it is naturally rot resistant. It also requires less maintenance than other wood species since it takes well to cleaning and painting. Its insect resistant qualities also increase its degree of durability.
The cost of purchasing and installing low grade Cedar siding is usually about $7.50 per square foot. High grade Cedar costs at least $10 per square foot installed. However, these prices could vary based on whether one chooses to do the installation by themselves or hire experts.
Use THIS Free Service For Best Prices Now
https://homegardenguides.com/ is a great tool that quickly matches you with the best wood siding specialists in your locality. You can get three estimates from local wood siding professionals in a matter of two minutes. Kindly follow the steps below to enjoy this great service:
Scroll to the top of the page and enter your zip code
Answer questions about your wood siding job
Your wood siding details are forwarded to three local experts who will send you a price estimate for your job with some friendly advice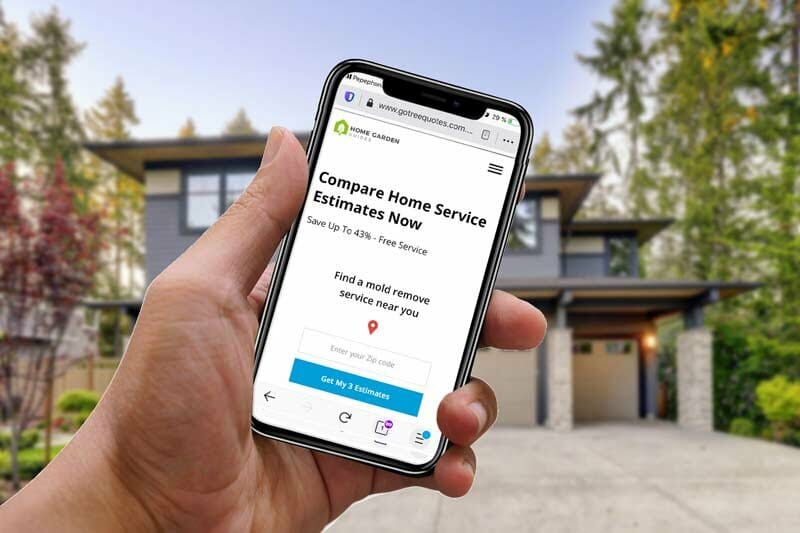 Redwood siding is suitable for all climatic conditions since it does not shrink as much during temperature changes. It also has very strong insect and rot resistant qualities.
It is also quite easy to maintain since it only needs to be properly cleaned and painted from time to time. Replacement of Redwood boards and battens can be done if they have outlived their lifespan or been damaged beyond repair.
The only downside of using Redwood siding is the high expense that comes with purchasing and installing it. It can cost up to $14 per foot to buy and install Redwood siding. This is because of its. extremely scarce nature
Pine is a relatively cheap board and batten siding option. It is however rather difficult to maintain. This is because it has to be thoroughly prepared when being painted or stained.
Although it does not absorb paint as well as Cedar, it is often selected due to the classic look it offers. It usually costs an average of $4 per square foot to purchase and install pine siding.
Apart from board and batten siding, the Locust tree is also popular for a variety of functions which include deck, porch, and barn construction. This makes it one of the more versatile siding alternatives available.
Locust siding is generally as durable as Pine which means it requires approximately the same extent of maintenance. Since it is readily available, Locust siding is relatively cheap when compared to other alternatives.
It normally costs between $4-$5 per square foot to purchase and install Locust siding.
Other Woods Used in Board and Batten Siding
Hemlock
Hemlock siding is quite similar to Pine in maintenance. This means that it requires frequent painting and staining to keep it from rot and insect damage.
Its light green appearance when freshly milled which turns to silver grey after exposure also makes it similar to the White Pine. It however does not produce as much sap as Pine.
White Oak
White Oak can also be used for board and batten siding even though it is not the best option. Experts do not recommend it for exterior siding since it is easily damaged when exposed to diverse weather conditions.
Temperature fluxes also cause it to significantly shrink which makes the frequency of its replacement quite high. It can cost up to $12 per foot to purchase and install White Oak siding.
This is because of the White Oak's great demand in furniture making.
Cypress
Cypress is arguably the most low-maintenance and long lasting wood option for board and batten siding. This is because it is superior to all other kinds of wood in terms of sturdiness, insulation capacity, rot resistance, and insect resistance.
It also takes to paint and stain very well. It is however quite unpopular since it is extremely costly. Purchasing and installing Cypress wood siding can cost up to $21 per square foot.
Non-Wooden Board and Batten Siding Options
The following are the most common non-wooden board and batten siding options:
Vinyl Siding
Vinyl is often preferred to other board and batten siding options since it is quite affordable. It usually costs a maximum of $5 per foot to purchase and install vinyl siding.
Vinyl siding is also quite durable and can last for up to 40 years with very minimal maintenance. Its only disadvantage is the artificial look it offers. This is because most people prefer the rustic appearance of wood to the artificial look of vinyl.
Steel Siding
Although steel is one of the most expensive board and batten siding options available, it is also quite low-maintenance and long-lasting. When compared to other materials such as wood and vinyl, steel siding takes better to paint.
Besides costing about $8 per square foot, installing board and batten steel siding is also extremely labor-intensive hence the reason why it is not a popular choice among homeowners.
Engineered Wood Siding
Engineered wood is closer in appearance to organic wood than vinyl. It is also relatively cheap and extremely easy to maintain.
It generally costs between $3 to $5 per square foot to purchase and install board and batten Engineered Wood siding. It however does not last as long as other siding options do.
Fiber Cement Siding
Fiber cement, just like Engineered wood, can mimic the appearance of indigenous wood. It is however more durable than Engineered wood. It is also relatively easy to clean and maintain. It generally costs between $8 to $13 per square foot to purchase and install Fiber Cement siding.
Replacement of sections and pieces of Fiber Cement siding is however very difficult. This is because it is quite hard to find replacement pieces that resemble the original ones in appearance.
Pros and Cons of Board and Batten Siding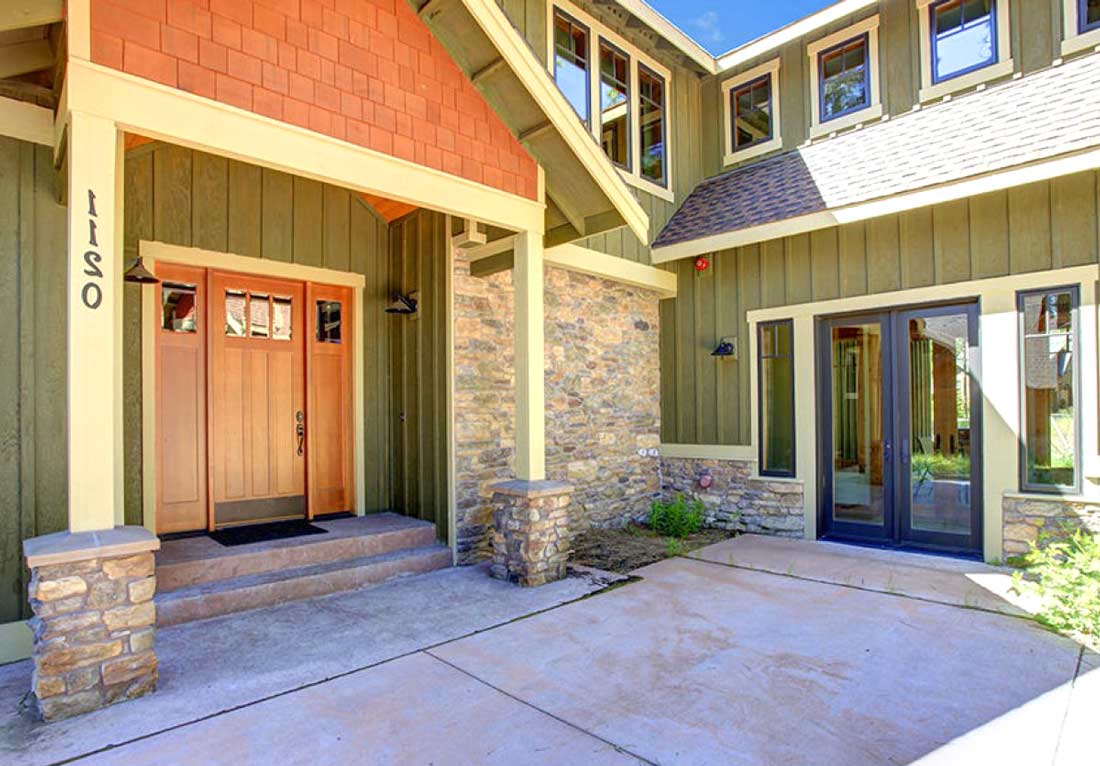 Durability
Well installed Board and batten exterior siding can last for at least 25 years when put under proper maintenance. This duration however varies depending on the building materials used. This long-lasting effect is important since it reduces the siding's frequency of replacement.
Aesthetic Appeal
The flexibility of Board and batten siding means that it can be used to offer both modern and rustic appearances. Such visual attractiveness not only communicates beauty and personality but also increases the curb appeal of the building in question.
Versatility
Board and batten siding is an extremely flexible siding method. This is because it can be installed vertically, horizontally, or as a combination of both.
Battens are usually positioned in between the boards when board and batten siding is done as a combination of horizontal and vertical styles.
A wide variety of materials such as wood, vinyl, steel, and fiber cement can also be used in board and batten siding. Apart from a few instances, pieces of such materials are usually easily replaceable This makes board and batten siding quite flexible in maintenance.
Time and Labor Intensive
Installing Board and batten exterior cladding is extremely time and labor intensive. This is because of the large number of vertical boards and battens that usually require a lot of skill and detail when being installed.

Expensive
Board and batten exterior siding is quite costly since it is both time and labor intensive.