As the name implies, Vertical shiplap is an arrangement of shiplap boards stacked vertically against a wall to provide a distinctive look echoing the timeless design of mid-century homes. Homeowners who desire a unique look for their homes may want to consider vertical shiplap.
You can install shiplap vertically. Tools for installing vertical shiplap boards on your walls include furring strips, nail guns, or Liquid Nails. Vertical shiplap creates the illusion of being in a taller room.
Installing vertical shiplap provides several benefits compared to horizontal shiplap. Read on to learn more about the benefits of installing vertical shiplap.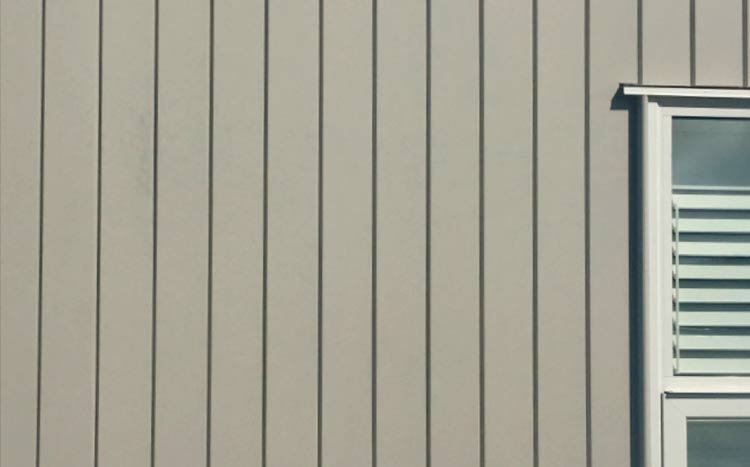 Vertical shiplap is a top-to-bottom installation, in contrast to the conventional horizontal orientation of shiplap panels. It is a quick way to create a tall, airy room feel in a much smaller space and a popular interior decor option for homeowners looking to recreate a classic mid-20th century look. Although vertical shiplap is still rarely seen in home interiors, the stunning contemporary look of vertical shiplap wood panels often generates significant visual interest in otherwise bland rooms.
HomeGardenGuides.com is a free service that quickly matches you with top-voted local contractors.
You can get three estimates fast by real certified experts in your area in just 2 minutes.
Scroll to the top of the page and enter your Zip code.
Answer questions about your siding job.
Your project details are forwarded to three local experts. They will send you a price estimate for the job and some friendly advice.
IMPORTANT: There is no obligation to hire. This is a free tool and service to be used at your pleasure.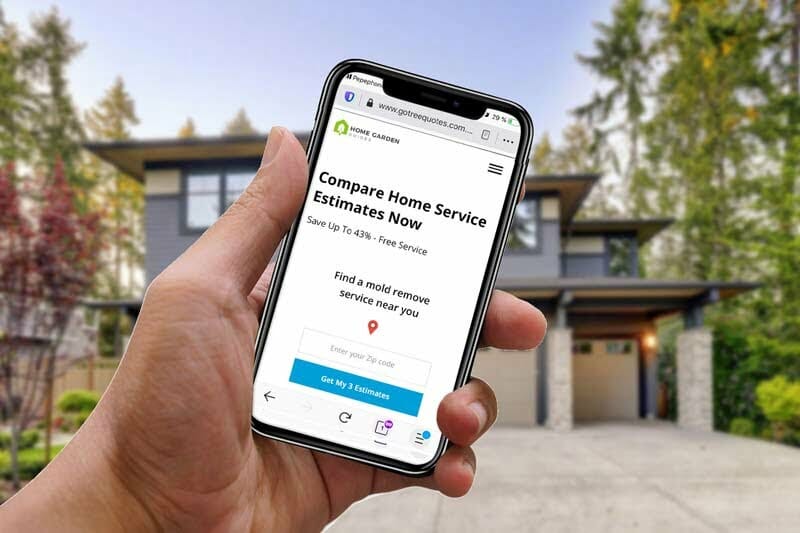 How can vertical shiplap improve your home?.
Vertical shiplap has evolved from a practical exterior siding orientation into a stylish interior design option. It is a remarkably versatile construction material that offers both functional and aesthetic benefits to enhance the durability or desirability of your interior home walls. Irrespective of your choice of finish or material, vertical shiplap can improve your home in several ways.
Below are the five ways by which vertical shiplap can improve your home.
Vertical siding adds character and charm to any room in either painted, stained, raw versions.
Vertical shiplap gives your interior rooms an upscale vintage appearance which is an excellent choice for homeowners willing to recreate the idyllic looks and feel of the post-war era.
Vertical shiplap timeless characteristics transcend popular fashion trends and fads and provide your interior spaces with a modern look and feel that doesn't look dated.
Installing vertical shiplap in homes with low ceilings can create the illusion of a taller building because the vertical gap lines running down the entire wall stretch making the ceilings look higher than they really are.
Wainscoting is a vertical shiplap design that homeowners use in their kitchen or mudroom area to enhance existing horizontal lines and create a superior interior design.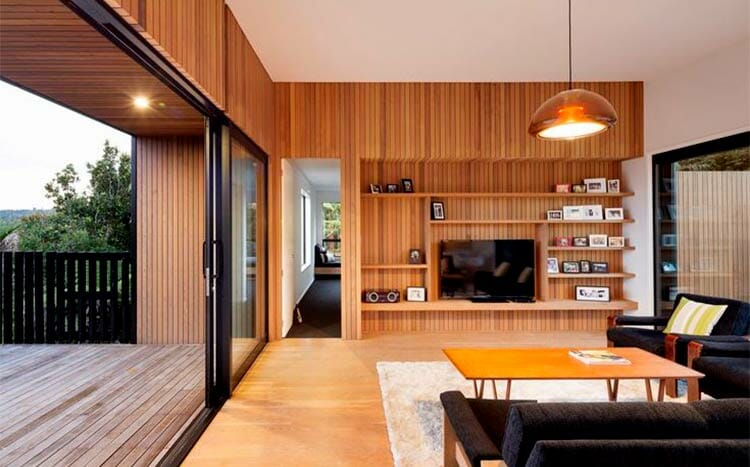 How to install vertical shiplap
Vertical shiplap installation is a relatively simple process depending on the room size or project scope. Although, you can hire a professional for a higher quality installation. Homeowners can install vertical shiplap by themselves, but they'll need a steady hand and some DIY experience to guarantee a seamless fit.
Below are the steps involved in the installation process.
Ensure the walls are even, clean, and free from fittings and all decorative items.
Remove window casings, baseboards, and crown moldings and store them in a safe place.
Remove wall socket outlets and light switch casings and store them in a safe place.
Scrape any residual caulk on the wall that may prevent the shiplap panels from fitting tightly together.
Wipe down any dust and debris with a camp cloth.
STEP 2 Measure each wall section and cut your shiplap panels to each wall specification.
We recommend measuring the wall area you intend to install the shiplap before cutting the boards to avoid gaps after completing installation.
Using a tape rule, measure each wall section and note each measurement.
Using a pencil, trace wall outlets, and washing machine hookups to determine the shiplap-free area.
Using a mite saw, cut the shiplap board to the correct wall specifications.
Use an oscillating multi-tool for the irregular cuts around washing machine outlets and wall power outlets.
Step 3 Install the shiplap panels
You are clear to begin installing the shiplap panels vertically.
Using an 18-gauge Ryobi brad nailer, nail the shiplap panels to the wall.
Nail the left end of the shiplap panel to the right rim of the board on its left side to secure both panels tightly together against the wall.
Leave about an inch of space around windows and doors to allow for removal and reinstallation without damaging the shiplap panels. You can install window casings or more oversized frames to flush with the boards.
After installing all vertical shiplap panels, reinstall all the electrical fittings, decorative trims, and moldings you removed earlier.
STEP 4 Patch and caulk the vertical shiplap panels
Once the installation of the vertical shiplap panels is complete, it is time to patch and caulk the vertical shiplap to conceal any defects and get it ready for painting.
Fill the nail holes created by the nail gun with sparkle.
Cover all open seams with a high-quality caulk gun.
Using a putty knife, scrape away the excess sparkle.
Use caulk to outline the edges where the shiplap panels meet the wall, including the ceiling and baseboard edges.
Apply caulk to seal the gap between the inside corners of two shiplap panel calls.
Use an orbital sander to erase the marks made by the nail holes and smooth out the panel surface.
Wipe down the dust residue created by the sander with a damp cloth.
STEP 5 Painting the vertical shiplap panels
You can commence painting after completing the patching and caulking the panels.
Select and test your paint color.
Prep the room for painting by taping off painted or stained trims and moldings covering the floors, windows, wall fittings, and outlets.
Paint the vertical shiplap wall with a spray gun or paint roller with at least a couple of coats of paint, allowing for 2 hours of drying in-between.
After painting the main body, use a narrow paintbrush to paint the shiplap panel grooves where there isn't much paint coverage.
Also, use the paintbrush to apply paint around the baseboards, trim, and wall outlets edges.
Vertical shiplap installation options.
There are other installation options you can explore.
Furring strips
You can choose to install vertical shiplap panels on furring strips attached to the wall with studs for a smoother and more uniform look when completed. However, adding furring strips adds extra material and labor costs to your project, making it significantly more expensive. Additionally, some wall electrical and plumbing fittings may require extensive retrofitting to accommodate the furring strips making it a less than ideal method.
Liquid Nails
Another vertical shiplap installation method applies Liquid Nails on the back of the panels and pressing the panels to the wall to adhere them. After adhesion, you can use a soft mallet to gently tap each vertical shiplap panel section tightly into its spot. You can also nail the vertical shiplap sections against the wall using an 18-gauge Ryobi brad nailer to prevent the shiplap from shifting when the Liquid Nail is drying. This method is more appropriate for permanent applications, as Liquid Nails are prone to damaging drywall when removing the shiplap panels.
Vertical shiplap vs. horizontal shiplap
Shiplap can be installed both vertically and horizontally, depending on your tastes. Each orientation has its benefits and drawbacks. In this section, we will look at the cost of both vertical and horizontal shiplap and their pros and cons.
Costs
Shiplap boards are relatively cheaper than other siding boards. Standard (5.5-in x 8ft, 7-in x 8ft) wood board prices from Lowes range from $9.20 to $12.50. Vertical shiplap installation costs are generally higher than horizontal shiplap installation because of additional materials needed, such as furring strips. Exterior installations typically cost more per square foot than interior installations.
The table below illustrates the cost differences between vertical and horizontal shiplap for a 1,000 square foot home.
1,000 Square Foot Home
VERTICAL SHIPLAP
HORIZONTAL SHIPLAP
LOW
HIGH
LOW
HIGH
Exterior Installation Costs
$3,200
$7,500
$2,950
$4,500
Interior Installation Costs (per room)
$650
$1,500
$500
$1,200
Labor Costs per sq. ft
$2
$4
$1.7
$3.2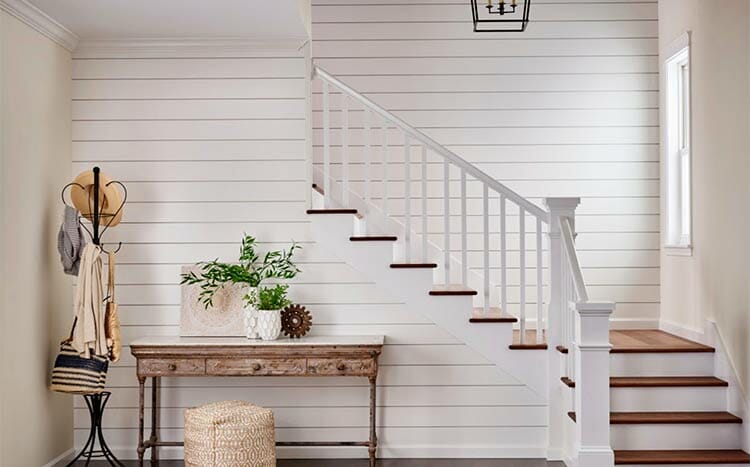 Differences between vertical and horizontal shiplap
The table below highlights the differences between the two shiplap orientations.
| VERTICAL SHIPLAP | HORIZONTAL SHIPLAP |
| --- | --- |
| The longitudinal lines of vertical shiplap panels can elongate the walls of a room, making the ceiling appear higher than its actual height. | The gaps between horizontal shiplap panels can make a room look more expansive than its actual size. |
| It is considered a timeless, less fashionable design that evokes a vintage look suitable for achieving a rustic or period-correct interior decor. | Considered a more modern and trendy design. |
| It is a prominent feature in mid-century and contemporary homes. | It is a common feature in rustic or modern farmhouse, Coastal, and Cape Cod design styles. |
| It is mainly used as accent walls and wainscoting on kitchen islands to counter the horizontal kitchen cabinet lines. | Commonly used as living room accent walls, on staircases, and kitchen backsplashes. |
| Installation is more tedious than horizontal shiplap. It may require the installation of furring strips for a uniform and tight fit. | The installation is easier and cheaper than vertical shiplap installation doesn't require the use of furring strips. |
DIY or professional installation
Both professionals and DIYers can install both shiplap orientations successfully, depending on the project scope and complexity. However, the fit and finish quality may vary significantly due to the differences in skills and experience.
Vertical shiplap
Installing vertical shiplap as a DIY project will require the following,
A pair of extra hands.
Considerable DIY experience in home repair tasks.
The right tools to properly hang the shiplap on custom attachments.
Overall, it is more tedious to hang vertical shiplap by yourself compared to installing horizontal shiplap. Also, more complex installations lead to more errors, resulting in material damage, and hiring professionals guarantees a timely and error-free installation.
Horizontal shiplap
The easier installation of horizontal shiplap makes it a better DIY project. Although some experience in performing home improvement projects is required, homeowners can successfully install horizontal shiplap with minimal trouble. Hiring a professional is preferable to avoid issues like board alignment. Also, professionals are more cautious when installing a shiplap on a load-bearing wall, and they perform other critical tasks such as checking the underlying insulation for damage.
Mixing vertical shiplap with other materials
It is possible to mix vertical shiplap with other materials to achieve a more modern urban interior design. You can install a vertical shiplap accent wall in living rooms with plaster or exposed concrete or brick walls. You can also use vertical shiplap wainscoting as a backsplash accent In kitchens with marble or stone countertops.
What is vertical shiplap wainscoting?
Vertical shiplap wainscoting involves installing vertical shiplap panels on the lower part (lower half, quarter, or one-third) of a wall, or sometimes around the entire room. Homeowners can take advantage of the contrast in the wall design to create various colors to enhance the effect further. Vertical shiplap wainscoting is typically found in kitchens. Apart from aesthetic benefits, vertical shiplap wainscoting adds charm and personality to your interior rooms and protects your wall impact or stain damage.
No, it doesn't. On the contrary, vertical shiplap creates a taller and lighter effect in rooms. The thin grooves between vertical shiplap panels trick the eye into believing the walls are more towering than they are, helping to dispel any claustrophobic sensations in a smaller room.
Your choice of shiplap orientation depends on the design options you want to create. Homeowners install vertical shiplap to create contemporary yet classic designs that don't go out of style. In contrast, horizontal shiplap orientation gives your home interiors a trendy and modern look.