Good quality siding can last many decades without needing replacement or major repairs. This is why you can find an old house with siding installed decades ago and still looks reasonably good for another few more years. What do you do If you want to give your house exterior a new look or spruce it up a bit to fetch a good price if you intend to sell?
You can install siding over siding although it may not work for all types of sidings or exteriors. Vinyl, metallic, and wood siding can be installed over old siding as a reinforcement and to provide more insulation if required. The problem you run into is making it all work around down-pipes, doors and windows. If it's to save time and money, you will save neither. If it's for more insulation then go for it.
Reasons to install new siding on top of old
If all you want is to reinforce thin but structurally sound old siding, then it would make sense to add a layer of siding if it makes sense. However, this can only work if the underlying siding does not have any gaps or flaws that would be hidden by the new siding and is of the right design and type. It wouldn't make sense, for instance, to install new siding over old decaying wood siding.
If Underlying and New Siding Are Compatible
Only install siding over new siding if the two are compatible. For instance, you could scrape off the outer layer of stone siding installed years ago and install new stucco or even wood siding. Metallic siding can easily go over other metallic or wooden shiplap sidings. It all depends on the type of siding and how it was installed.
For Additional Insulation
If you have inadequate insulation in your walls and want to add more, then adding a new layer of siding would make sense if it is possible. For instance, you can add a new wood siding over old shiplap siding provided the underlying siding is structurally sound and not too thick. This way, you can have more insulation from the siding without spending too much money on other solutions.
With all that said, the best option when it comes to installing siding remains to replace the existing one with new siding. Siding can last for many years and even decades without needing replacement so it would make economic sense to remove it when it is time to install new siding. Only install new siding over old siding if the old one can be used as substrate- mostly if it is just stone, roughcast or painted concrete from the past.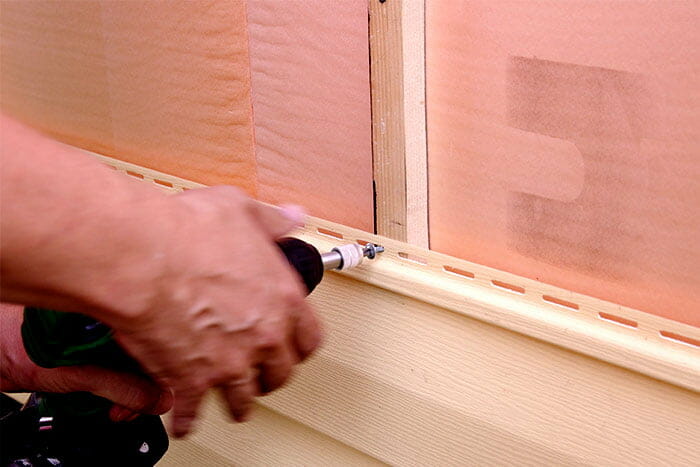 Can I Insulate Over Old Siding?
There are several ways you can install insulation over old siding. You could choose blow-in insulation that involves punching holes into the wall and blowing insulation behind the siding. The siding will need to be removed at intervals to allow for this. The new insulation will settle into the wall and be covered by the siding.
Another option is to install EPS or XPS insulation below old siding if the siding can be removed and put back without causing too much damage. The EPS or XPS insulation material comes as continuous blocks that can be attached to the wall below the siding and covered. This usually works well where there is old, removable wood siding.
The last option is to install insulated siding over the old siding if it is possible to do so. For instance, you can purchase insulated vinyl siding and install it over old wooden or metallic siding if possible. The new siding will provide additional insulation and also make your exterior more attractive.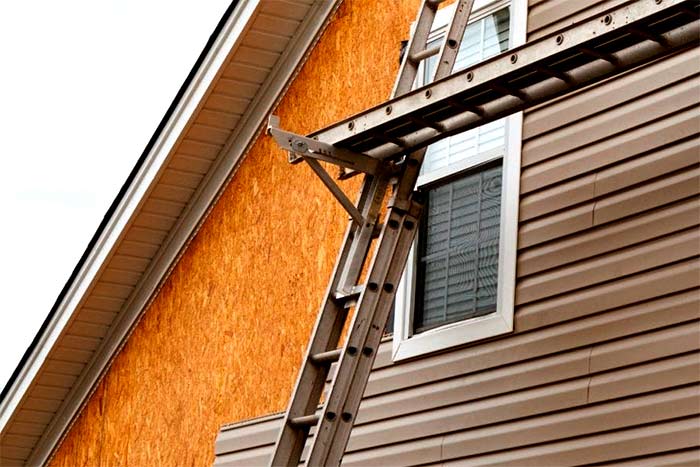 Cost Estimates for Both Options
Costs to reside in a house that already has siding on it could be slightly higher or lower than installing new siding depending on the job to be done. For example, if the existing siding needs to be repaired or sanded before the new siding is installed, then the installation costs will go up. At the same time, if the installer has to remove existing siding to install a new one, then labor costs could also be included for that too.
The table below shows estimates for installing siding on a single-story house (2000 sq feet) for both options. Prices may be slightly different for you depending on your location, siding costs, and other factors:
| Siding Type | Installing over existing siding | Installing new siding |
| --- | --- | --- |
| Vinyl | $2500- $16500 | $2200- $15000 |
| Fiber cement | $12,000-$25,000 | $10,500- $25,000 |
| Aluminum | $3500-$15000 | $3000- $15,000 |
| Brick | $10,500-$35,000 | $9500-$30,000 |
| Wood siding | $15,500-$25,000 | $15,0000- $24,000 |
| Natural stone | $55,000-$90,000 | $53,000-$80,000 |
| Stucco siding | $9,500-$20,000 | $8000- $18,000 |
The estimates suggest that installing siding over siding costs slightly more than installing new siding over a blank. The additional costs come as a result of the amount of work that may need to be done to prepare the existing siding before installing new siding. Of course, costs may be the same or slightly less if existing siding needs to be removed too.
Should I Put New Siding Over Asbestos Siding?
New siding can be removed over existing asbestos siding provided it is in good condition and if it's necessary to do so. It is the method that is used to install the new siding that matters especially if you are DIY installing and do not know how to deal with asbestos.
Asbestos is a dangerous material to humans and the environment if it becomes airborne. An expert installer is the best option if you want to retain the existing asbestos siding for insulation and fireproofing and if it's practical for your project. They will also advise if you need sections of it removed in the process. Overall, there is no harm or gain in removing or retaining existing asbestos siding if it is in good condition and handled well during the installation.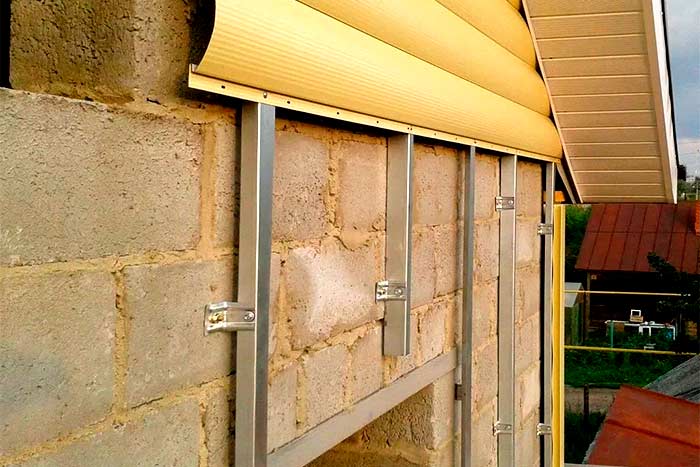 Can I Install Vinyl Siding Over Wood Lap Siding?
Installing new vinyl over old wood lap siding is a common practice in the industry. New vinyl can be installed over wood lap siding to make your exterior more attractive as vinyl comes in a variety of colors and designs. You can also go for modern insulated vinyl siding to enhance your house's insulation if the wood lap siding is not sufficient.
However, existing wood lap siding should be in good condition to install vinyl siding over it. It should not be mold-infested or falling apart and necessary repairs should be done before covering it with the new layer of siding. Most homeowners install modern vinyl siding over old wood lap siding to enhance their house's curb appeal especially when they want to sell.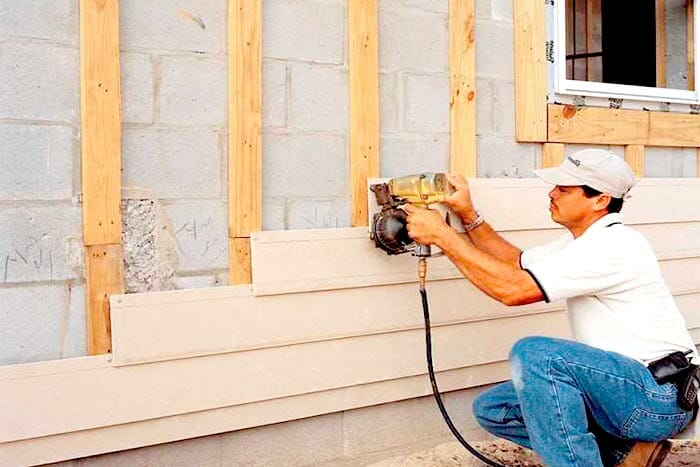 Does Replacing Siding Increase Home Value?
Siding covers over eighty percent of your house's exterior and therefore plays a key role in your home's curb appeal and perceived value. According to the National Association of the Remodelling Industry and other industry experts, installing new siding has an 80% ROI and will have a dramatic effect on the overall resale value of your house. It will make your house more attractive, modern in addition to providing more protection from the elements.
The type and quality of siding you choose to install will also determine how much value is added after installation. For instance, removing old stucco siding and replacing it with cheap vinyl siding may not increase the value of the home by much. However, upgrading old siding with new siding will increase the resale value of your house by a big margin.
What's the Average Cost of Installing New Siding?
Expect to spend at least $4,000 on average to install new siding on a typical home with about 2,000 square feet of external surface area. Costs to install new siding depend on the following factors:
Type of siding-The type of siding you choose will account for over 80% of costs. Vinyl is currently the cheapest siding option while natural stone and brick and are the most expensive in some areas.
Size of your house
Labor costs
Location
Type of house, etc
It's advisable to have a professional inspect your house before deciding on the type of siding and how it should be installed. Installing siding is an expensive exercise that requires good preparation and knowledge about exterior remodelling.