Clapboard is a rustic and aesthetically pleasing siding that is highly popular across the United States. There are several kinds of wood, including pine, cedar, redwood, oak, and spruce.
On average, homeowners pay approximately $9,750 to $15,750 to install clapboard siding on a 1,500 d ft house. The average cost per square foot ranges between $6.50 and $10.50, including labour and materials.
Factors such as the size of the house, type and grade of wood, the complexity of the project, location, and finish option can affect the total cost of the project.
Clapboard siding is made of different types of wood, and the one you choose depends on your preference and budget. Below are examples of the average cost to install clapboard siding depending on the type of wood.
Wood type
Lifespan
Cost per
Sq. ft.
Cost for 1500 sq. ft. house
Cypress
100 + years
$6 - $12
$9,000 - $18,000
Redwood
75 + years
$4 - $14
$6,000 - $21,000
Cedar
75 + years
$6.50 - $12
$9,750 – 18,000
Fir
30 + years
$5 - $15
$7,500 - $22,500
Spruce
30 + years
$6 - $10
$9,000 – $15,000
Pine
20 + years
$6 - $10
$9,000 - $15,000
Engineered Wood
30 – 100 year
$3 - $8
$4,500 - $12,000
Material and Labour
$5 - $15
$7,500 – 22,500
What to look for when choosing clapboard wood siding?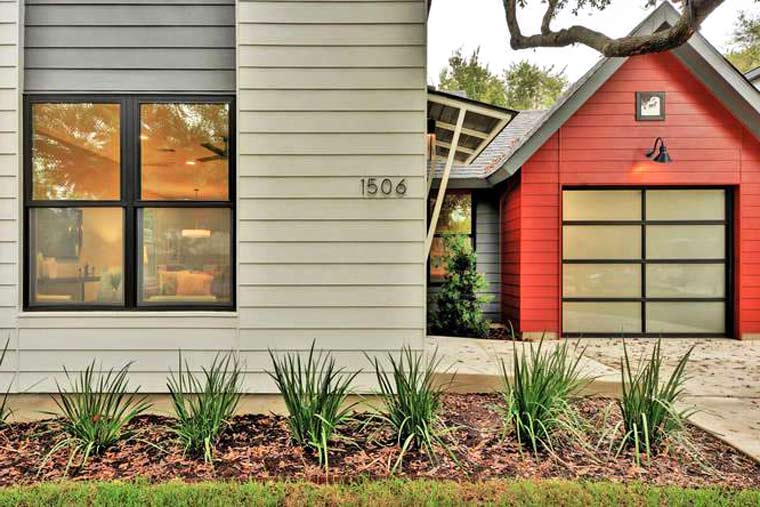 When choosing clapboard siding, there are several things you should look for, as outlined below:
Availability: locally available wood is the best to choose because the overall installation cost will be lower. Look for locally available or harvested wood that is certified by the Forest Stewardship Council. If the wood does not have an FSC certification, consider other options.
Quality: it is essential to consider the quality of the wood you wish to buy. Typically, quality is measured by thickness and the number of knots. Thicker wood boards with few blemishes and knots are the best quality. However, if your budget is tight, you can choose medium-quality wood.
Maintenance: most wood siding types require high maintenance. So, you will need to stain or paint the siding every couple of years, depending on its maintenance level. Some woods have a higher natural resistance to weather and insects than others. For instance, Douglas fir, white and red cedar can work perfectly without treatment, while spruce and pine should be treated often.
Durability: different types of wood have different lifespans. The more durable the wood is, the more costly it is. Cypress, cedar, and redwood are highly durable and are excellent choices for siding residential homes. The wood you select will greatly depend on your specific needs and budget.
Cost: clapboard siding comes in different wood types, including engineered wood. The grade and quality of the wood also determine its price. If money is not an issue, it is best to choose the highest grade of wood as it is reliable and durable. However, if you are budget conscious, medium and low-quality wood can also work perfectly as long as you maintain your siding regularly.
What you need to know before choosing a clapboard siding contractor?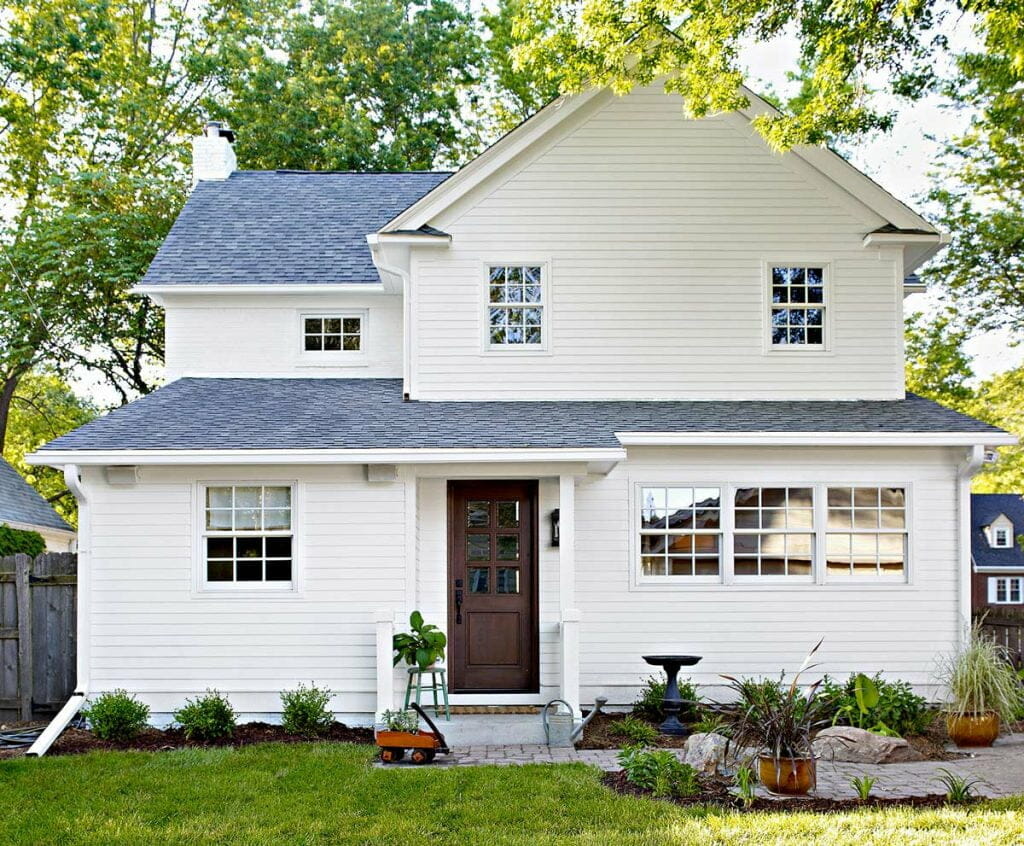 Whether you are replacing or installing new clapboard siding, it is essential to select a reputable contractor. Ensure the professional is experienced in installing real wood and can work within deadlines.
There are numerous contractors in the industry, but finding the right one can be daunting. Below are the things you should know before you choose a clapboard siding contractor.
Getting a referral from a person with first-hand knowledge of a particular contractor can be very exciting. You will know how the professional communicates and whether their work is efficient. This information will help you determine whether the expert is the right fit for you. Your family, friends, colleagues, and neighbours can be excellent sources for referrals.
Check the company profile
If you come across an interesting contractor, take the time to go through their company profile first. Check out their website, its layout, contact information, etc. Also, check whether the company has included photos and videos of their previous projects. A professional siding contractor should have a professional-looking website that captures all important aspects of the company.
While you cannot rely on reviews alone to determine the reliability and credibility of a company, they can reveal important information about it. Look at customer reviews and star ratings of the company before you choose it. If possible, contact previous clients to get first-hand information about the contractor. Too many positive reviews may be suspicious, while too many negative reviews are a red flag.
Most states require siding contractors to have a license. Before you choose a particular contractor, check whether they have a license to operate in your state. The license should be valid and up to date.
Also, ask the contractor whether they have insurance before you hire them. Any reliable contractor should have worker's compensation coverage to protect them if they are injured during the job. The professionals should also have public liability insurance to protect your property in case of damages.
Clapboard wood siding cost
The average cost for clapboard wood siding is between $3.50 and $6 per square foot for materials alone. Labour and materials range between $6.50 and $10.50 per square foot. This cost can be higher or lower depending on the total square footage to be covered, your location, complexity of the job, and finish options.
If you are installing clapboard siding on a large or multi-storeyed house, expect to pay more for the installation. More so, people that reside in low-income areas will pay less for the project than people living in high-income areas.
While most contractors offer fixed prices for the job, some may charge by the hour, depending on the nature of the project. For instance, contractors may offer per-hour rates if you buy all the materials or have a relatively small project.
Ensure you get a written and detailed estimate for the job before the project begins. Also, ensure your contractor includes every aspect of the installation, however small, in the estimate.
Cedarwood siding and shakes cost
On average, cedarwood siding costs between $6 and $12 per square foot for shakes and about $6 to $10 per square foot for the shingles. If you plan to side a whole house, expect to pay anything between $9,000 and $19,000, depending on its size.
Cedar shakes and shingles are manufactured differently, but they are both excellent picks for siding. Cedar shakes are typically made by hand, where the wood is split on one side or both. The splits usually follow the wood grain, so every piece can have a unique look. Cedar shingles, on the other hand, are carefully cut with a saw. This results in uniform, good-looking wood pieces.
Cedar siding has a warm, rustic look that makes it very appealing. The natural look of cedar blends seamlessly with your home's wooden surroundings, giving it a timeless look. Cedar siding is resistant to moisture, rot, and decay. More so, it is highly durable, making it an excellent pick for people looking for long-lasting and attractive siding material.
Clapboard siding material cost ranges between $3 and $6 per square foot while labour costs around $2 to $10 per square foot. So the total cost for materials and labour ranges from $5 to 16 per square foot. This cost may vary depending on the wood type, grade, and availability. Also, if your house has many corners, a complex roof design, or is multi-storeyed, the overall cost will be higher.
If the wood you choose is locally available, you will incur fewer costs on transportation. So, the total installation cost of the siding will be lower. However, material that has to be shipped from one region to another leads to high installation costs because of the extra shipping prices.
Clapboard is one of the most popular siding materials for homeowners. Traditional clapboard is manufactured with wood, but there are vinyl clapboards that imitate wood shape and grain today. Clapboard is attractive and durable, but it still requires proper care and maintenance to retain its integrity. Here are a few maintenance tips to get you started.
Maintain the paint or stain of your clapboard siding regularly to protect it from snow, rain, and the sun. If the paints start to crack, blister, or peel, repaint the affected area to keep your siding in good condition. Clapboard siding should be painted every 5 – 10 years, depending on where you live and the previous paint job.
Clean your siding once a year to get rid of accumulated dust and debris. You can use a pressure washer, but you should set it to the lowest setting to avoid damaging the paint. A garden hose can also work perfectly. Use mild detergents and ensure you get rid of all the soap.
Repair and replace your clapboard immediately to prevent further damage. A splitting or cracking board may expose your house to pests, insects, and moisture that may lead to costly repairs. To protect your home's interior and keep your siding intact at all times, repair damages as they happen.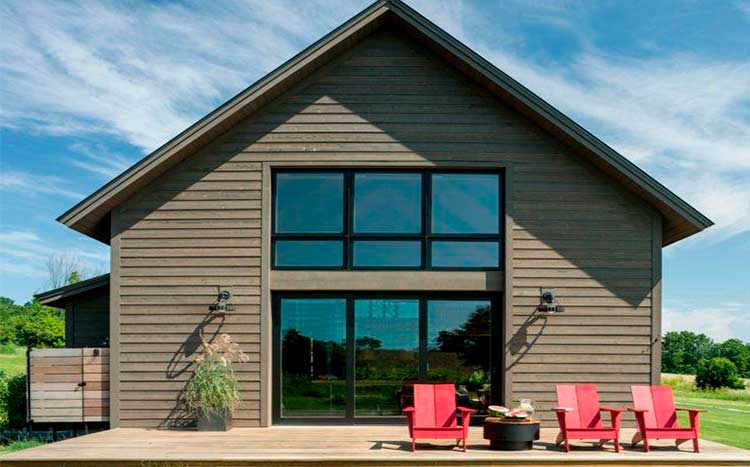 What is the difference between shiplap and clapboard?
A clapboard is typically a narrow board, usually thicker on one edge than the other. These boards are installed horizontally, overlapping each other in series with the thick edge down. Clapboard is commonly used to side sheds, houses, and similar free standing structures.
On the other hand, Shiplap boards have rabbeted edges to allow them to overlap on each side and fit closely. Shiplap is also used for siding buildings, sheds, barns, and outbuildings.
Clapboard siding pros and cons
Check out some of the advantages and disadvantages you should consider before installing clapboard siding.
| Pros | Cons |
| --- | --- |
| Clapboard is naturally produced and sustainable | This siding is quite costly depending on wood grade and type |
| It is relatively easy to install | It is susceptible to moisture and insect damage |
| It can last for generations with proper care and maintenance | It requires high maintenance which is costly |
| This siding is eco-friendly as it easily breaks down | It should be treated right after installation and refinished after every few years |
| It has a natural charming look | |
| It is resistant to rot and decay | |
Below are a few siding options and their costs to help you make an informed decision.
| Type | Lifespan | Cost per sq. ft. | Cost per 1500 sq. foot house |
| --- | --- | --- | --- |
| Vinyl Siding | 20 – 40 years | $3 - $12 | $4,500 - $18,000 |
| Metal Siding | 50 + years | $3 - $25 | $4,500 - $37,500 |
| Fibre Cement siding | 50 + years | $5 - $15 | $7,500 - $22,500 |