Re-siding your home is a significant and expensive home improvement project that homeowners perform correctly. This article contains valuable information that can prevent you from running afoul of the law.
Regulations in several states require a permit before replacing siding on a home's exterior walls. Although building codes vary, state and local laws generally require a permit for extensive home remodeling jobs, including replacing siding on more than 25 percent or 600 feet of your exterior walls.
Siding permits are regulated by the local zoning board, which oversees municipal building laws, an adaptation of the International Building Code. The local historic district commission is responsible for applications from homes in historically relevant areas.
In most cities and small towns across the USA, contractors and homeowners must obtain siding permits from the local building department before implementing significant home remodeling projects like home siding replacement. A siding permit is one of the several permits required by the building regulations in your area. And applying for one signifies your intention to obey the local building code. After the job is completed, it is reviewed and approved by the local building inspector.
Permitting processes and requirements vary per state, but building departments require them for similar reasons. These include:
Ensuring structurally sound construction projects.
Maintaining high building standards and quality craftsmanship.
Safeguarding public health and safety by ensuring the use of safe, non-toxic building materials.
Does every siding job require a permit?
Not all siding projects require a permit, and most local building codes do not demand one for repairs involving less than 10 square feet. Other siding jobs that do not generally require a building permit also include; 
Replacing individual damaged planks.
Repairing siding panels and other minor repairs.
More extensive work such as installing new siding on old material and making cosmetic changes like painting or staining may not require a permit depending on your local construction regulations. However, homeowners planning to strip off and install new material on their wall will probably have to make a trip to their local building and planning office.
It is always a good idea to check local building codes in your city or town before commencing construction work on your property.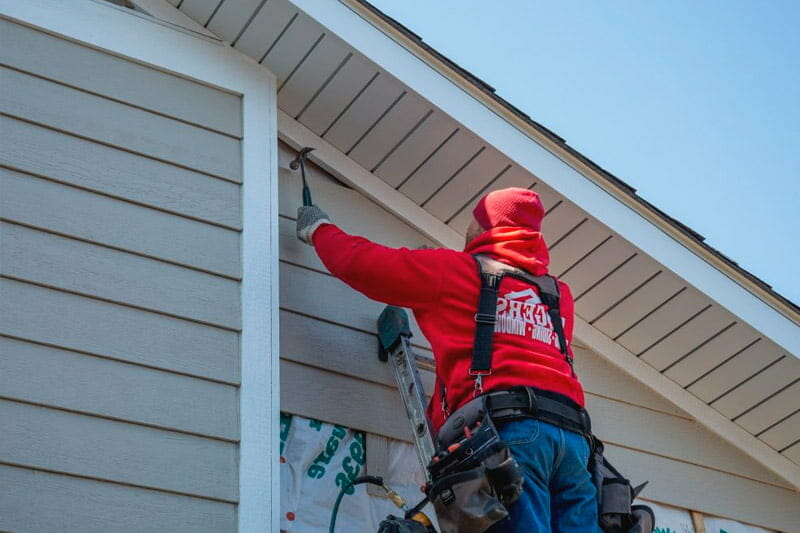 Can a contractor arrange a siding permit?
Building contractors familiar with the permit process can help inexperienced homeowners secure proper permits at an extra fee. Building codes in some states do not allow non-licensed individuals to apply for any building permit for major or minor electrical repairs, plumbing, or air conditioning work.
However, your contractor needs to have a good understanding of relevant laws before securing permits for clients. Also, he should have a good knowledge of the following:
Local building regulations.
The type of permits that are needed.
Documents required for a successful application.
Ask if your contractor has a license and is registered to work in the state. Some states may require separate licensing to pull permits for clients. Ask a few questions before hiring the contractor to work on your property. Also, check to verify the contractor's documentation (insurance, licensing papers, professional certifications, and memberships) and prior work (new or remodeling).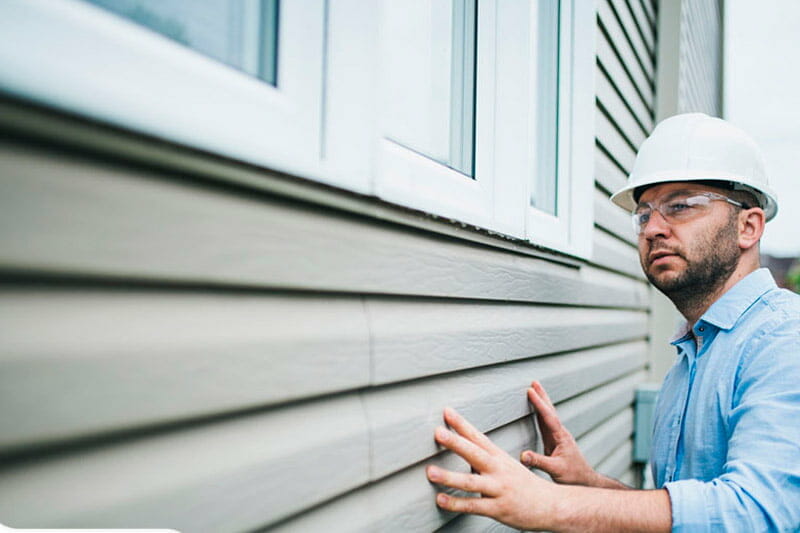 You can perform minor plumbing and electrical repairs without permission from your local building authorities. Some city codes also allow the installation of air conditioning without the required permit. Also, you don't need a permit to change or repair small sections of trim and cladding on your home exterior walls.