Insulated steel siding is a metal siding material with an extral layer of foam or other insulator. Depending on the climate where you life, it might be worth the extra expense upfront for future power savings.
If you opt for insulated steel siding, it will cost you $5 – $6 depending on the material. For a 1500 sq foot home, you can expect to pay $7,500 – $9,000 to install insulated steel siding. Non-insulated steel siding will cost you $3.50 to $5 per sq ft.
Cost, visual appeal, and labor cost are some of the factors that you consider when choosing siding materials for your home.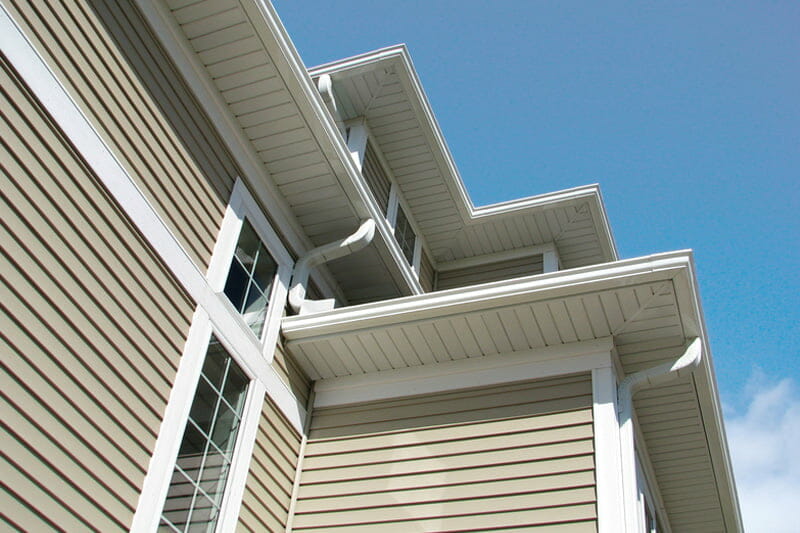 The material you choose to use for siding your home determines how much you pay. Tin costs less than insulated steel siding. Thus, for the same size house, you will spend more to side with insulated steel than when you use tin.
Cost and visual appeal are the main reasons people choose different siding materials. Insulated steel siding enhances the appeal of your home and will cost more than some less attractive metal siding materials.
A major cost factor in home siding projects is installation costs. You will pay more if you hire a professional to install siding in your home than if you DIY.
If you choose to DIY, make sure you have the right skills and tools. Sometimes, hiring out tools for a DIY project is expensive. Buy your tools to save on installation costs if you decide to DIY.
The cost of professional siding installation depends on the size of your home and the siding material you choose to use.
The larger your home is the more materials you need. You will have to incur a large siding material cost. Further, the larger your home is the more you will pay for pro installation. Most installers charge by the hour or by the square foot. The larger your home is, the longer it will take and the more you will pay.
When it comes to the actual installation of insulated steel siding, you can choose to DIY or hire a pro.
You can choose to DIY if you are looking to save on installation costs. You can also choose to DIY so that you can spend time with your family involved in a common activity.
If you don't have the skills or time to DIY the siding installation, you can hire a pro. It will cost you more but it will leave you time to do other things. It will also be perfectly done than when you DIY.
Homegardenguides.com is a free tool that connects homeowners to professional siding installers in two quick steps.
Step 1, enter your zip code at the top of the page.
Step 2, fill in the subsequent form with information on your intended siding project and click submit.
Your information will then be sent to professional installers. You will then receive three quotes and advice for the project.
You can hire your installer from the three quotes you receive on this platform.
Comparison With Other Siding Materials
Tin is the cheapest siding material you can use. It is not suitable for your siding your home with. It is used for siding barns and other agricultural structures. Tin siding cost $1-$3 to purchase materials and install. How much you pay in total depends on the size of the structure.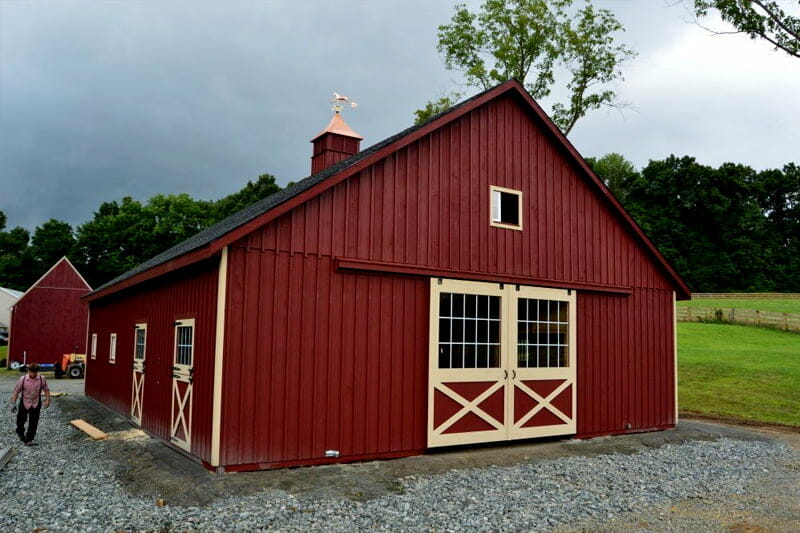 Aluminum siding is the next most common and affordable metal siding material after tin. Aluminum siding costs $2-$3 for materials and installation. It is attractive, durable, and strong.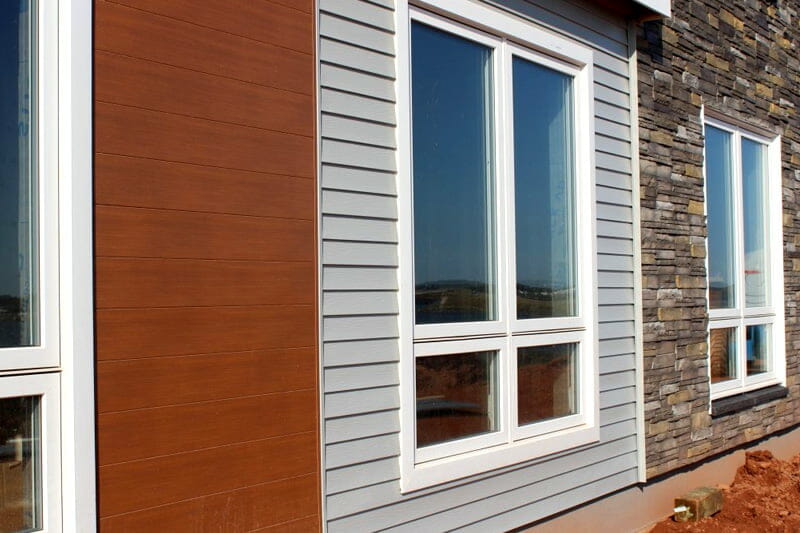 Corrugated steel siding costs $5-$8. It is available in panels and is easy to install. You can easily DIY a corrugated steel siding job if you are handy enough and have the right tools for the job. Corrugated steel siding is a strong and durable siding material.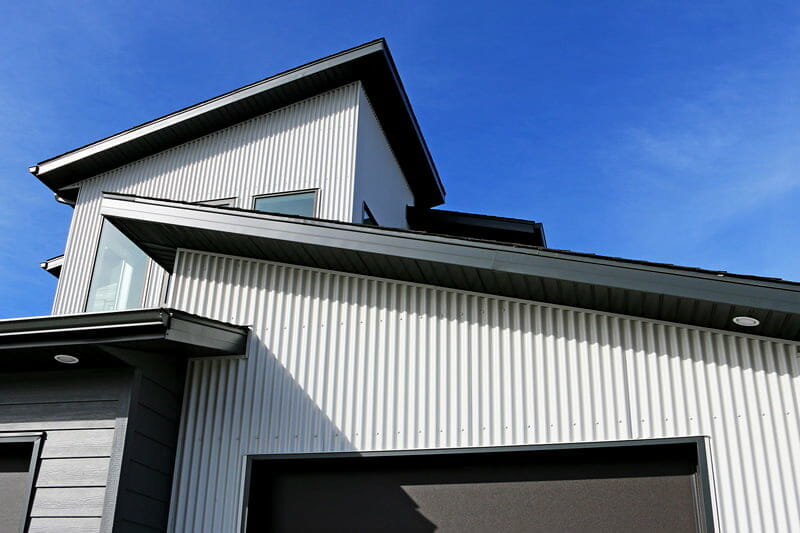 Zinc siding costs $15-$20 per square foot. It is one of the most expensive siding materials you can use. For this reason, it is usually only used as an accent. It sides only small parts of the house. It adds visual appeal to the home. It is available in panels and is easy to work with.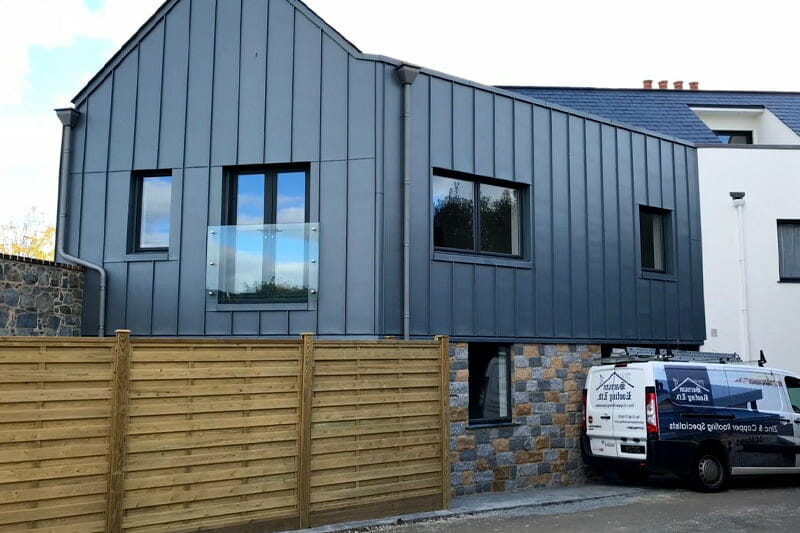 Advantages Of Steel Siding
Insulated steel siding once installed on your house transforms your house completely. It makes your home look like a log cabin. It is available in several colors that that transform the visual appeal of your house.
It doesn't need any painting or maintenance to keep it looking new. Since it is made of steel, it can maintain its appearance for as long as it is fixed to your home.
Insulated steel siding is made from metal and an insulated interior. It is inherently strong and can withstand storms, wind, extreme heat from the sun, and other forces of nature. It is strong enough to not dent when hit even with a lot of force.
Insulated steel is long-lasting. With its ability to resist damage, it requires little maintenance and keeps your home protected and appealing for a long time. It is rust also rust-resistant and will be on your walls for a lifetime.