Lap siding is one of the most popular siding installation options you'll see in the country, and for all the good reasons. It's aesthetically pleasing, very durable, low maintenance, and very easy to repair or replace.
Most homeowners pay anywhere from $5,100 to $14,250 for a standard 1,500 sq. ft house. The average comes in at around $8,250.
Note: Over the past year, there has been a sporadic rise in the costs of timber due to the increasing demand and the shortage in supply.
Therefore, expect to spend around 5 – 10% more on the siding materials and installation supplies from the prices stated below.
How much you'll spend on the lap siding will depend on the materials you choose, the type of lap siding, the size of your home, among other factors. However, you can spend as low as $1.50 per sq. ft up to $9.50 per sq. ft on the higher end.
The national average for the installation of this siding is around $8,250 for a 1,500 sq. ft home.
Here's an overview of the materials, labor, and supplies costs.
| | Quantity | Low | High |
| --- | --- | --- | --- |
| Lap siding cost | Per Sq. ft | $1.50 | $9.50 |
| Lap siding material cost | Per Sq. ft | $0.90 | $2.50 |
| Lap siding supplies and equipment costs | Per Sq. ft | $0.50 | $2 |
| Lap siding labor costs | Per Sq. ft | $2 | $5 |
| Average installation costs | 1,500 Sq. ft home | $5,100 | $14,250 |
Average lap siding cost for 1,500 sq ft = $9,675
Lap siding cost per square foot
The average homeowner will pay between $3.40 – $9.50 per sq. ft for the installation of the lap siding depending on the type of lap they want. Materials will cost you anywhere from $0.90 – $2.50 per square foot, while equipment and supplies will set you back $0.50 – $2 per sq. ft.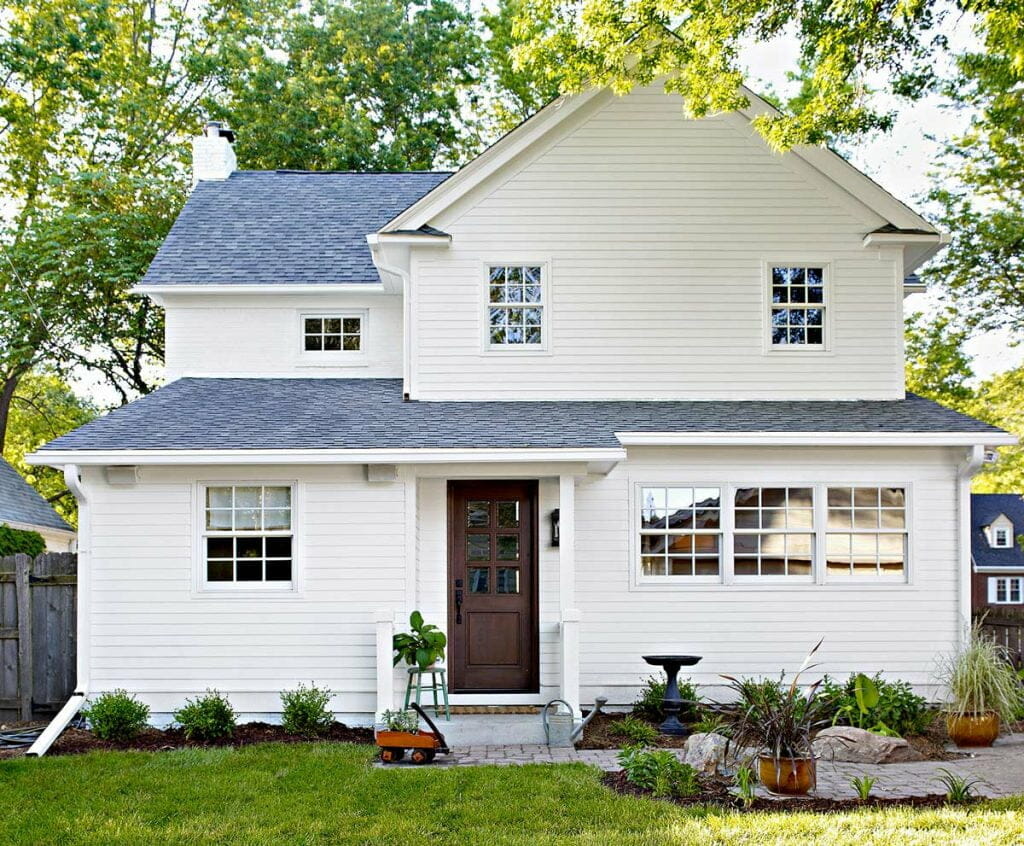 Lap siding cost by material
Since lap siding isn't a material but an installation or placement technique, it offers a wide range of material options to choose from.
Each of these materials will have different price points, with wood and vinyl being among the cheaper options and the synthetic stones on the higher end.
The size, quality, and thickness of the materials also influence their overall project cost. Generally, thick and high-quality materials will be more expensive but they may have longer warranties and a better lifespan.
| Material | Cost per sq. ft | Cost for 1500 sq. ft |
| --- | --- | --- |
| Redwood | $4 - $14 | $6,000 - $21,000 |
| Cedar | $2 - $10 | $3,000 - $15,000 |
| Pine | $1.5 - $5 | $2,250 - $7,500 |
| Cypress | $1.5 - $5 | $2,250 - $7,500 |
| Vinyl | $3.80 - $7.50 | $6,506 - $12,000 |
| Fiber cement / Hardie Plank | $5 - $15 | $7,500 - $22,500 |
| Synthetic stone | $10 - $30 | $15,000 - $45,000 |
| Composite | $3 - $7 | $4,500 - $10,500 |
| Metal | $2.50 - $30 | $9,500 - $25,500 |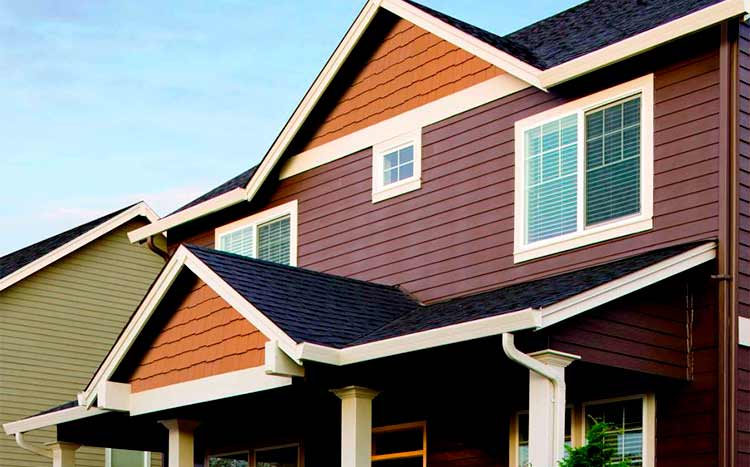 The most common types of siding options include:
Redwood and cedar sidings are the cheapest wood siding and most popular lap sidings for horizontal installation. This is because they are readily available and can be installed in various styles and forms.
Other viable wood siding options include pine, cypress, and Douglas fir.
The average cost of cedar sidings will range between $2 – $10 while redwood siding costs anywhere from $4 – $14 per sq. ft. Pine and cypress siding costs $1.5 – $5, with the Douglas fir siding costing $5 – $15 per sq. ft.
Note: These costs could be higher depending on the transportation costs to your location.
Vinyl is another cost-effective material that's loved due to its weather resistance, easy installation, and appearance and comes in many types and styles. The average cost of vinyl siding stands between $3.80 – $7.50 per sq. ft but this could go as high as $12 depending on the brand of the vinyl.
While synthetic stone is quite costly, it offers some of the best finishes and textures for lap siding. It's also weather, fire, and insect-proof. You can expect to spend anywhere from $10 – $30 per sq. ft for this material.
Alternatives to this material would be natural stone, brick, or any other masonry surface.
Composite wood, which is a new type of engineered wood, also works perfectly as a siding option. It's super easy to install and can resist decay and insects well, making it very durable.
On average, this material will cost approximately $3 – $7 per square foot.
Fiber-cement / Hardiplank
With lap sidings, fiber cement is the biggest and one of the best material options. It's more durable than vinyl or wood with very low maintenance costs. Fiber cement siding is also resistant to peeling and chipping and it comes in several sizes and designs.
The average cost to use this material starts at $5 – $15 per sq. ft once installed.
Although metal lap siding isn't the first material that comes to mind, it's still one of the best alternatives. Metals like steel and aluminum are strong, durable, and relatively cost-effective.
They're also weather, insect, and fire-resistant, and gives the homeowner numerous color options to choose from when repainting.
The average cost of metal sidings lies between $2 – $30 per sq. ft depending on the type of metal used.
Lap siding Permit and inspection costs
Before the lap installation, you'll also incur between $75 – $300 for obtaining a building permit and conducting the required inspection. These costs are, however, subject to the regulations of your local council.
Check with your installer or consult the local planning and development department to find out if a permit is necessary.
Note: Some city planning centers may have these details online on their website.
If you choose to hire a professional contractor for the lap siding installation, your labor costs will depend on how they price. On average, your labor cost estimates will range between $2 – $8 per sq. ft or around $40 – $70 per hour, if they charge by the hour.
Some factors that may increase these costs could be the need for extra services like prep work and surface repair, your location, and the style of siding you prefer.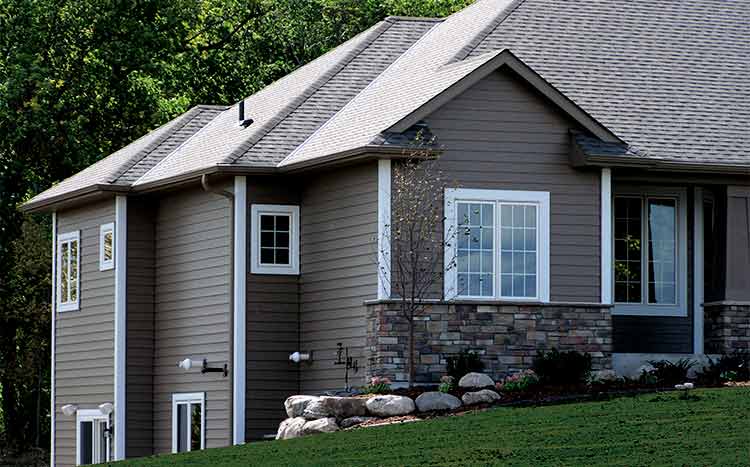 Besides the difference in material, there are also different types of lap siding available in the market today. Among the most common types in the market include the Popular Hardiplank, Dutch clapboard, shiplap, etc.
If you're looking to save on costs for this installation, knowing the differences between each of these lap sidings will be crucial.
Here's an overview of how much each would cost.
Type of lap siding
| Type of lap siding | Quantity | Low | High |
| --- | --- | --- | --- |
| Hardiplank | Per sq. ft | $7.50 | $13 |
| Clapboard | Per sq. ft | $6.50 | $11 |
| Dutch lap | Per sq. ft | $3 | $12 |
| Shiplap | Per sq. ft | $2.80 | $12.50 |
| Channel Gap lap | Per sq. ft | $4 | $17 |
| Beveled lap | Per sq. ft | $3 | $7 |
| Nickel gap | Per sq. ft | $2 | $9 |
| Beaded lap siding | Per sq. ft | $2.50 | $8 |
Clapboard, or traditional siding, is the best-known type of lap siding. In fact, most people think of cedar wood clapboard siding whenever they talk about lap sidings.
It comes in numerous material options including vinyl and fiber cement, besides the popular wood. It's the perfect lap siding if you're going for a classic home design.
The key distinguishing feature of clapboard is that it's horizontal and every board is wedge-shaped with a wide bottom and thin top. It's also installed in a way that the boards overlap with each other, giving it a uniform profile.
With pricing, Clapboard is one of the most budget-friendly styles. The average cost to install this siding ranges from $6.50 – $11 per sq. ft, or between $9,750 – $16,500 for a 1,500 sq. ft house.
The Dutch lap, also known as Horizontal siding is another popular siding that closely resembles the clapboard siding. It's installed horizontally and its profile is similar to that of clapboard.
The biggest difference between these sidings is that Dutch lap features a concave face or curve (or shadow line) that runs along the top edges of each panel.
This gives it a dramatic overlay and a more texturized refined appearance, similar to colonial-style architecture. Dutch lap is also known to be more durable siding and lasts the longest.
Thanks to its slopy and angled shape, it ensures that snow and rainwater after a storm don't accumulate on the siding but drain out. This improves its longevity and reduces its maintenance requirements.
Traditionally, Dutch lap was exclusively designed from wood to achieve a premium look. But today, you can get the same results from cheaper alternatives like vinyl.
Installing this lap siding type will cost you between $3 – $12 per sq. ft depending on the material and location.
Shiplap is another popular type of lap siding that differs from most other options in how the boards overlap. Unlike Clapboard and Dutch board, shiplap doesn't have a groove or shadow line.
It's instead milled ensuring that the panels overlap at the tops with very tight joints. The edges of each course are very narrow that when fitted on top of the next course, the siding appears to be a flat or solid surface.
Besides the popular horizontal installation. Shiplap siding can also be installed vertically with ease.
Additionally, while wood is the traditional material for this installation, manufacturers today have developed vinyl and fiber cement options as well.
The average cost to install shiplap siding ranges between $2.80 – $12.50 per sq. ft. These costs cover materials, labor, and supplies.
Over the recent past, Hardiplank siding has rapidly gained traction among homeowners in the country. It features fiber cement siding boards with woodgrain textures that are installed horizontally.
Homeowners have the option to choose between two types of HardiPlank either with or without a thicker (round beaded) edge.
The siding also comes in four types, i.e., Cedarmill, Smooth, HardieShingle, and HardiePanel. Cedarmill takes on the texture of wood, Shingle siding mimics a wood shingles appearance while HardiePanel is the vertical siding.
The total project cost for HardiPlank lap siding installation is between $7.50 – $13 per sq. ft. Hardiplank boards materials alone cost anywhere from $0.80 to $6 per sq. ft.
Bevel lap siding, often confused with Clapboard, is another great type of lap siding. It's installed horizontally and comes in different profiles (heights) but it differs from clapboard in how the planks are prepared.
Generally, bevel planks are milled and cut in triangular shapes with one end slightly angled, being thicker than the other.
This option is preferred by some homeowners due to its lightweight, strong groove or shadow line and cost. Expect to spend anywhere from $3 – $7 per sq. ft to install this siding.
Also known as the Channel rustic siding, this lap siding is popular for its rough and rustic texture. The siding looks very similar to Shiplap siding with the exception that Channel planks don't connect together.
The profile of every board overlaps with that of the next board, forming a channel that acts as a shadow line. Installation of this siding is relatively easy since it can be applied horizontally or vertically.
Among the biggest appeal to getting this siding is its weather resistance, attractive appearance, and textured surface.
Expect to spend anywhere from $4 – $17 per sq. ft for this siding.
Nickel gap siding is very similar to channel and shiplap sidings. The only major difference is that in Nickel gap sidings, the panels have a relatively smaller and consistent gap between them.
You'll also observe that nickel gap sidings have a smoother look thanks to the tongue and groove boards. They also offer several pre-finish options in several colors to achieve a beautiful contemporary look.
What makes this siding popular is that its tongue and groove boards hide most of the nails from the surface.
Installing nickel gap siding will cost you anywhere from $2 – $9 per sq. ft.
Beaded lap sidings are among the least popular and common types of lap siding compared to other sidings. However, they're still a beautiful and decorative option.
Beaded sidings feature horizontal planks with thick edges or 'bead' on one end. This allows the siding to form a unique shadow where the top and bottom courses overlap.
Expect to spend anywhere from $1.30 to $6 per square foot for materials and between $2.50 – $8 per sq. ft for the total costs.
Besides the costs of material, labor, and type lap siding, other cost factors you should keep in mind include:
House story installations – Houses with multiple stories make the job more complicated and increases the labor and material costs.
Shape of the house – Odd-shaped houses like circular or hexagonal and other custom architectural shapes will increase your overall costs including labor and materials.
Removal of existing siding – If you first have to remove and replace your existing old siding, expect to spend an extra $0.25 to $0.75 per sq. ft.
Time of year – Siding your house during the peak seasons (During spring, fall, and summer), will cost you more since the demand for siding contractor services is high.
If you choose to install Lap siding as a DIY, you stand to save up to 40% in labor costs. The average cost to install the siding will range between $1.40 – $5 per sq. ft covering both materials and supplies.
However, you need to consider your experience in DIY before starting the project. Lap siding installation isn't the easiest of jobs for beginners and one small mistake can be very costly in the long run.
Advantages and Disadvantages of Lap siding
Advantages
Relatively cheap depending on the material you choose
Durable and long-lasting
Style, material, and color flexibility
Most options require less maintenance
Options like HardiPlank have good Energy efficiency and excellent fire resistance
Easy to install and repair
Disadvantages
Some options can be expensive
Most wood lap sidings offer low insulation
Costs may add up in case of poor installation
Looking for a Lap siding contractor?
Try our FREE service! HomeGardenGuides.com is the fastest and easiest way to get three quotes for your lap siding project from the best and most affordable contractors near you.
The service quickly matches you with the 3 lap siding specialists voted #1 by previous users in your area. All you have to do is:
Scroll up to the top of this page and enter your ZIP Code in the blue form.
Give us a few details about your lap siding job, plus some contact information.
We will then forward your drywall details to the closest three lap siding contractors, all voted best priced, who will price your stucco job.
IMPORTANT: There is no obligation to hire any of the contractors. This is a free tool and service to be used at your pleasure.