It's important to get everything right legally when doing major remodeling projects like installing or changing siding.
In some states you will need a permit for any building works including siding installation or replacement, but in most cases no. You will need to check which colors are disallowed in your city or state if you intend to give your house a splash of vibrant color.
You can find info on building and remodeling permits at your local city or county website.
You need a building permit to do major alterations like replacing siding on your house. Municipalities require these permits to ensure that the work being done complies with the local building code.
Any construction work that significantly alters the structure and appearance of a dwelling must be inspected by a building official from your municipal council or town hall. This is done to ensure the dwelling remains safe to occupants, other people and that it is done to a set standard.
While permitting requirements vary from one place to another, most municipalities will require a permit for major home improvement projects like installing or replacing siding, installing a fence, replacing or installing roofs, replacing the ventilation system, structural alterations, installing windows, new doors, etc.
However, if all you are doing is minor repairs on your siding, like replacing a few loose pieces of siding, minor electrical repairs, water heater repairs, installing new countertops, then you may not require a permit. Please make sure you check with your local building department before you start any project be it a minor or major one especially if is a DIY project.
If working with licensed siding installers, then they should be able to guide you on local building codes and even assist with the application process. We recommend that you find and talk to locally licensed building contractors using our free contractor finder at the top of this page.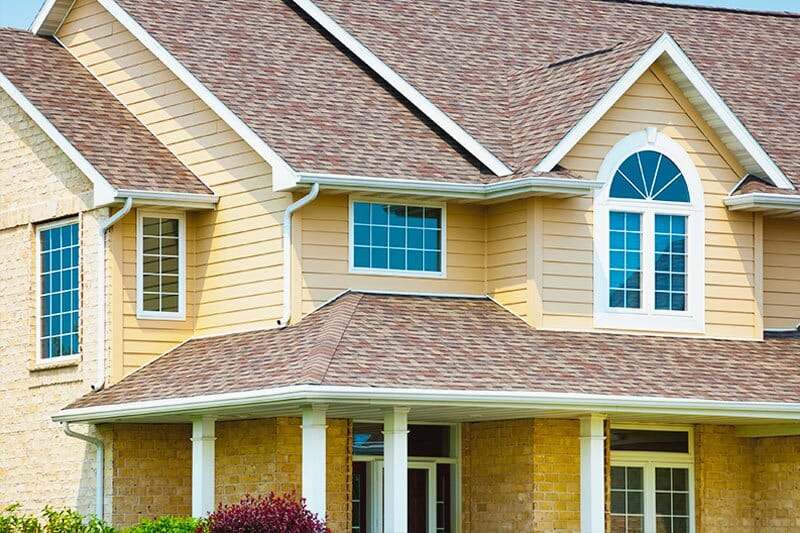 What happens if you do home improvements without a permit?
There are many reasons why undertaking major home improvement projects like replacing siding without a building permit is a bad idea. First and most important, you risk getting fined for contravening local building codes. In all US cities and towns, the local permitting office has an inspection team that goes around checking ongoing and completed private construction projects.
Homeowners are also encouraged to secure proper permits before any remodeling projects to ensure that the work done is up to standard for their safety, that of their loved ones, subsequent owners, and passersby. You can also use the paperwork to defend yourself against a lawsuit involving your home later on.
In most places, an inspector will be sent to check that the contractor met all the building standards. This is also beneficial to homeowners because they can be assured that they got what they paid for and that the home is safe to occupy after the work has been completed.
What permits do I need to remodel my house?
You need a permit in most places to remodel your house. You can obtain permits from your nearest building codes department or town hall. In most places across the United States, permit applications can be submitted online or physically.
Special permits may be required for certain jobs but this will be determined while making the application or by a licensed contractor. Where a permit is required for siding replacement, all you need is likely a general building permit which indicates the plans and full scope of the project.
Examples of permits you might need for a typical home remodeling project
General building permit- general projects installing new roofs, siding, structural changes, electrical service projects need a permit.
Fence permit- Building fences and walls on your property to a certain height as permitted by your local fence law, small fence construction, general fencing installation, load-bearing walls, retaining walls, etc.
Plumbing permit-Needed for any plumbing works except for minor repairs. Plumbing falls under a special category and you will likely need a special permit. Consult a local plumbing expert if unsure about permit requirements.
Electrical permits – Electrical permits are required for any kind of electrical work. In most places, only licensed electrical contractors can be given electrical permits for safety purposes.
The person doing the remodeling plan and work is usually the one responsible for filling out the permit application form. They need to be qualified individuals (although formal training may not be required for all projects) for the building department to ascertain that they are competent enough to do the work according to existing standards.
Permit applications are usually handled by the relevant city department either physically or online by mail or by filling out application forms on an official portal. This usually varies from place to place and depending on the project.
Homeowners who wish to undertake the project can apply for the permit or have a licensed contractor who knows the city codes well do the application on their behalf. If unsure about where to start, find the contact information of a local contractor or relevant city department and ask them.
Note: Most locally licensed siding installers know what kind of projects require permits and can help you in securing permits faster for home projects. They usually have an established line of communication with the relevant department and understand the permitting process quite well.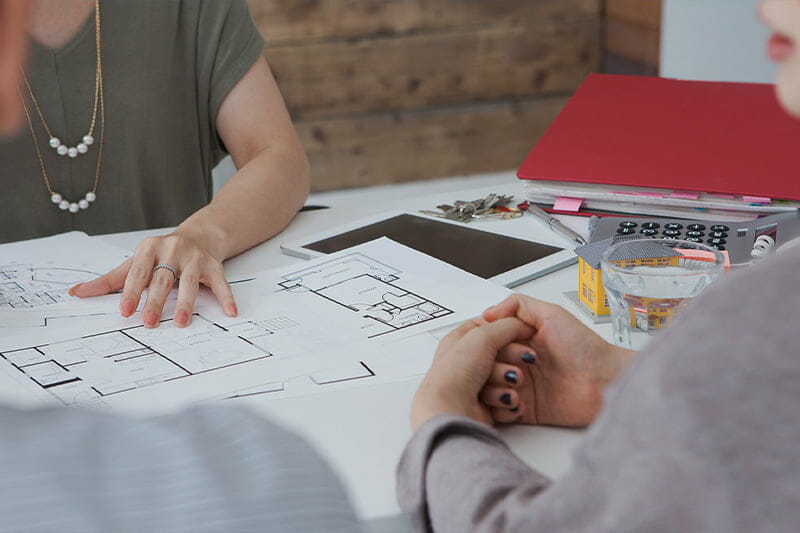 How long does it take to get a building permit?
It usually takes between a day to a week to get a permit depending on the type of project and local permitting process. In some cities, you can have your application processed as you wait while in others, you may need to wait for an inspector to do an onsite visit before a permit is issued. As a general rule, you should submit your application early enough if your project requires a permit to avoid delays.
What can a homeowner do without a permit?
You may not need permission for minor projects such as minor repairs on siding, installing a water heater, accessory dwelling unit moving, gas reconnections, etc. However, we recommend that you double-check with a licensed expert or the relevant department in your area just to be sure. The good news is that most city departments have their contact information online for easy access.
How do you legalize unpermitted work?
Requirements for legalizing unpermitted work vary from one place to another depending on the local codes of ordinance and level of enforcement. However, in almost all cities, you can be assured that the process will be lengthier and carry more cost than doing it right the first time.
Legalizing unpermitted work usually follows a process similar to this:
Checking if the works done require a permit
Starting the application to secure the permits by submitting the relevant documents
Having an inspection done by the relevant authorities
Paying the fines and obtaining the permits
In some cases, you may be required to restore the house to its previous state especially if a construction problem is discovered after the inspection.
How much do contractors charge to pull permits?
Most contractors will get the permit for free before they start working on the project because they are required by law to do so. In very rare cases, they will charge a small fee upfront if the permit application process is lengthy or technical.
Should you buy a home that was remodeled without permits?
We don't recommend buying a home that was remodeled without permits. You would never know if some of the alterations done were illegal and need to be pulled down to legalize the home. At the same time, you may find yourself having to pay fines for the illegal work later.