Tin siding is not as popular a siding home siding method as it used to be. Tin siding is used in barns and commercial buildings. Tin is a sturdy and elegant material. It gives your home a rugged rustic charm.
Tin is the most affordable siding material. Siding with tin costs from $1 to $3 per foot. For a 1,500 sq ft house, you can expect to spend $1,500 to $4,500.
The price of tin siding stacks up quite well when compared to other metal siding alternatives.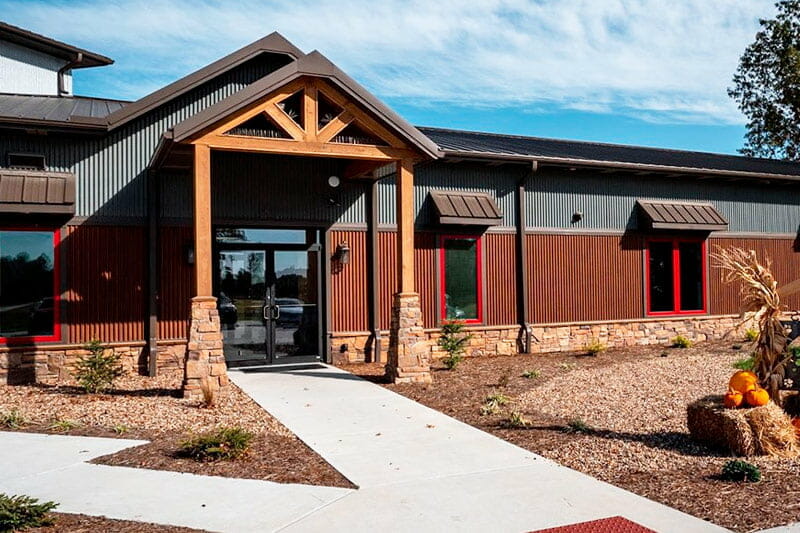 You can use different types of metal material besides tin to make siding for your home. Tin is the cheapest of the siding material you can use. Here is how the price of the other materials you can use compared to tin.
| | Cost per foot | 1,500 sq. ft. home |
| --- | --- | --- |
| Tin | $1 - $3 | $1,500 - $4,500 |
| Aluminum | $2 - $4 | $3,000 - $6,000 |
| Steel | $4 - $6 | $6,000 - $9,000 |
| Zinc | $15 - $20 | $22,000 - $30,000 |
| Copper | $20 - $30 | $30,000 - $45,000 |
It is the second cheapest siding material you can use. Aluminum siding costs range from a minimum of $2 to $4 per square foot. Just like tin, aluminum siding is light and easy to dent and scratch. It can be painted in any color you like or buy a finished lap-style siding from the factory.
Aluminum siding doesn't rust. Unfortunately, the paint fades, requiring regular repainting over the life of the siding.
Steel siding is stronger than tin and aluminum. As a result, it is a popular siding material for many types of buildings. In addition, steel doesn't rust, fade or scratch. Further, it is appealing and is available in many styles and finishes. I
Steel siding material costs about $4 to $6 per square foot. For a 1500 sq ft home, you can expect to pay a minimum of $6,000 for steel siding.
For other types of steel siding such as corrugated or insulated siding, you can expect to pay from $4 to $8.
Zinc siding is also commonly used. It is not used for large spaces due to its high price. Rather, you will find it used as an accent for other types of siding. It is a strong metal, attractive, durable, and doesn't rust.
Zinc siding is on the higher side of the price spectrum. Zinc siding costs a minimum of $15 to $20.
Copper siding is the most expensive of siding materials you can use. It costs $20 to $30 per square foot. Thus, for a 1500 square foot home, you will pay $30,000 for copper siding.
Due to this prohibitive price, copper siding is only used as an accent with other siding materials. Copper is durable and doesn't rust. It also requires lots of care to ensure it maintains its color and factory finish.
Factors To Consider When Using Tin Siding
Tin is the cheapest siding material you can use on your property. It is affordable for when you are on a budget and you need to side your properties. At a minimum of $1500 material cost for a 1500 sq ft house, you can get a high-quality siding finish for your farmhouses, barns, and other commercial buildings.
Tin is a flexible and easy to mold siding material. It is sold in sheets and you can cut out pieces in the sizes you want. You can also fold it into different shapes. This ensures that you can side even the oddly shaped corners of your buildings.
Thus, installing tin siding on any type of building is quite easy. You may not require special equipment to handle tin. This means you can easily DIY your siding project. If you hire a professional, they will work easily and quickly, hence saving you money.
Tin looks like a corrugated iron sheet. It is available in a range of limited colors. The tin siding on buildings enhances their curb appeal. When choosing the color of tin siding to use, consider the surroundings and other features of your house. For example, make sure that the color you choose goes together with your roof and your windows.
Tin is long-lasting. Like other metals, it can rust over time when exposed to wind, rain, and extreme heat from the sun. To make sure that your tin siding lasts as long as you want, you will need proper care and maintenance.
Paint your tin siding regularly whenever you see that the paint is chipping. Also, keep it clean to maintain its appeal. These two maintenance practices will ensure that it doesn't rust quickly.
One disadvantage of using tin siding is that it is not the strongest siding metal. It can easily fold and dent from external forces acting on it. For this reason, tin is an unpopular siding material for residential and other types of properties.
Other types of metal siding
Tin siding is sold in sheets. Thus sheets are one of the oldest types of siding material. Copper and zinc sidings are also available as sheets. Sheet sidings are most commonly used on commercial buildings and recently on modern residential houses.
The price of sheet metal depends on the material you want to purchase. You can, therefore, buy siding sheets from $1 to $30.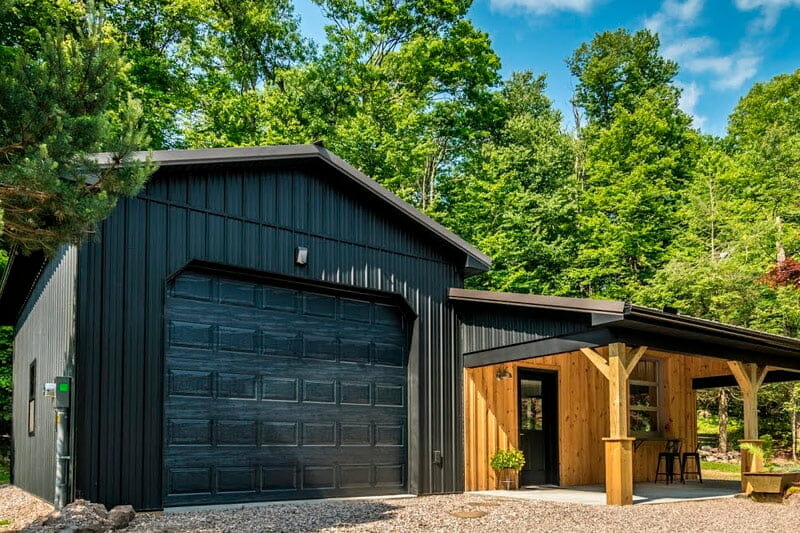 Plank metal siding is the other type of siding you can buy. They are often found in horizontal lap siding style. You can buy different siding materials in planks. As a result, you will find that the price of siding planks ranges from $2 to $30 per square foot depending on the material of the siding you choose.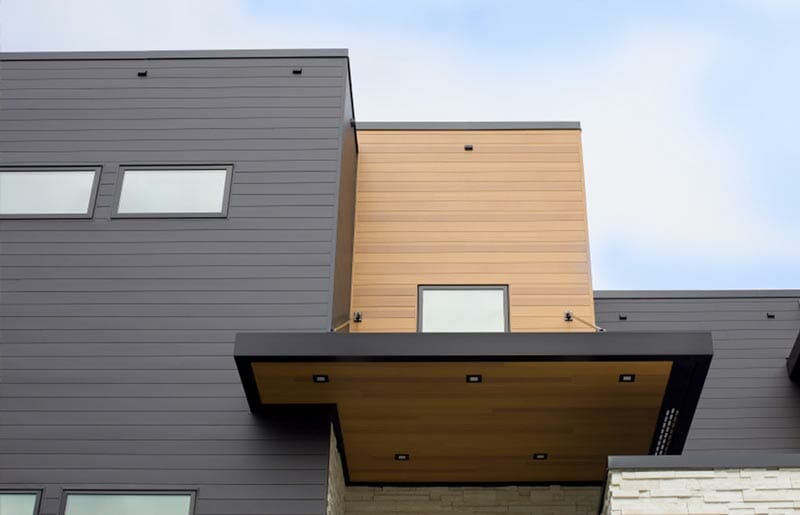 Another type of siding material is a log-like metal siding. This is mostly used in siding log cabins. Most of the log-like sidings are made of steel. They are strong and durable. They are also insulated to ensure the cabin's energy efficiency. They are available for about $5 to $6 per square foot.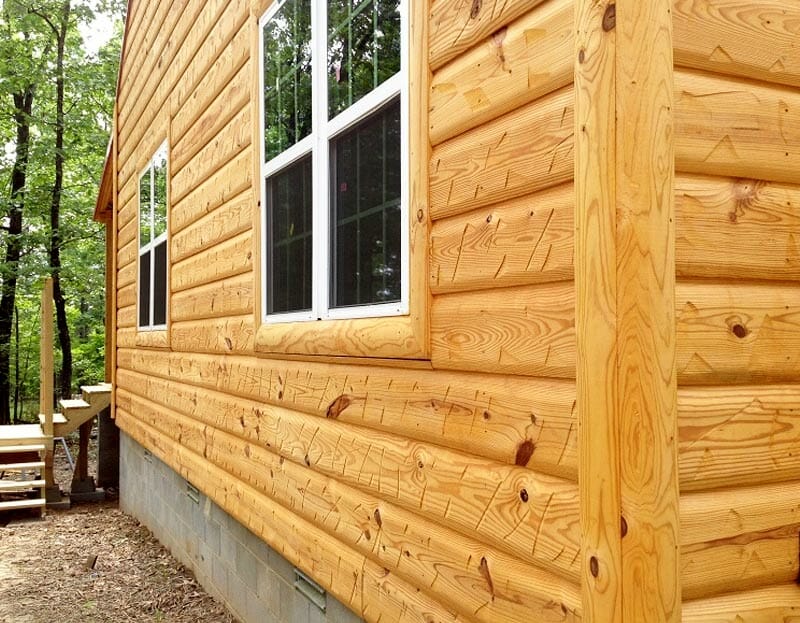 Board And Batten Siding Panels
Metal sidings available in board and batten are sold as panels. The panels are designed so that they can interlock when installing them on the buildings as sidings. They are available in aluminum and steel. Depending on which type you buy, board and batten siding panels cost $3 to $5.
Benefits Of Hiring A Pro For Your Tin Siding Tasks
When tin siding your house, you can decide to hire a professional or DIY to save money.
If you are looking for a professional siding installation expert, you can use this free service.
HomeGardenGuides.com is a free service that connects you to professional siding installers.
On the tool, enter your zip code.
Answer a few questions about your project. Your answers will be sent to three siding professionals.
You will then receive three no-obligation quotes to help you compare and contact a professional to complete the task for you.
Here are some of the benefits you will enjoy when you hire a professional to carry out the task.
Hiring a professional to carry out the tin siding on your property ensures that you have high-quality work done.
If you don't have the right skills, you will end up with poorly done siding on your property.
Hiring a pro ensures that your siding is well done, attractive and durable.
Your siding installation project will finish more safely when you hire a pro than when you DIY. Doing it yourself to save money may cause you to get into an accident.
Professionals have the experience to complete your siding project within time and budget.
If you are trying to DIY a siding project for the first time, it will take you longer to complete than if you just hired a professional.