Stucco siding is a great siding option because of its classic timeless look and durability.
Some of the most popular finishes are lace and skip, dash finish, cat face, and smooth finish.
Let's go together through some of the ups and downs of the stucco siding and what's popular in 2021.
Stucco is an exterior wall covering. The basic components of stucco are Portland cement, sand, water, and lime. Also may include a mix of additives like fibers and synthetic acrylics that add strength and flexibility.
Modern synthetic stucco is applied as one base layer and a finish layer, which is thinner and faster to apply than the traditional stucco siding which is usually applied in the three-coat layer.
There are two main types of stucco siding, traditional and synthetic type.
Traditional stucco siding
Traditional stucco is also called classic stucco, hard coat stucco, cement stucco finish, and a few other names but is the same thing.
The main ingredients of the traditional stucco siding are cement, sand, lime, and water.
Traditional stucco is cheaper than synthetic with the average cost of 10-15$ per 90 lb. bag of dry, powder-like form which covers appx. 100 – 180 sq. ft. This type is not famous as water-resistant, but it absorbs water and then dries out.
Also known as acrylic stucco or elastomeric stucco finish depending on the manufacturer's special names but are all generally the same.
Synthetic stucco is made from acrylic resins or polymers. The only common ingredient with the traditional stucco is sand. Synthetic stucco, unlike traditional, comes as a wet mix that is white when unmixed. This type of stucco is quite more expensive than traditional, with the average price of 40 – 50$ per 5-gallon bucket which covers appx. 100 – 250 sq. ft. This type is water-resistant and provides energy savings.
Pros and Cons of both types
There are a few advantages and disadvantages between the two types. Here a some of them:
Type
Pros
Cons
Traditional
Significantly cheaper and can save you money for a larger project

Limitless number of textures

Can be found everywhere, even at the larger chain retailers

Can be painted 30 days after application
You have to mix enough amount at once for the entire wall to avoid big color variations, so you will need a mixer

Too much water can affect the color

You will need additional boards to hold the material
Synthetic
Resistant to cracks because it's elastic and has the ability to stretch

The colors are bright and vivid

For mixing you can use just a drill not necessarily a mixer

You can paint whenever you want to change the color of the finish
It cost more than traditional stucco

It dries faster than the traditional finish so it requires a more skilled worker to apply

Harder to repair compared to traditional stucco
Textures and finishes available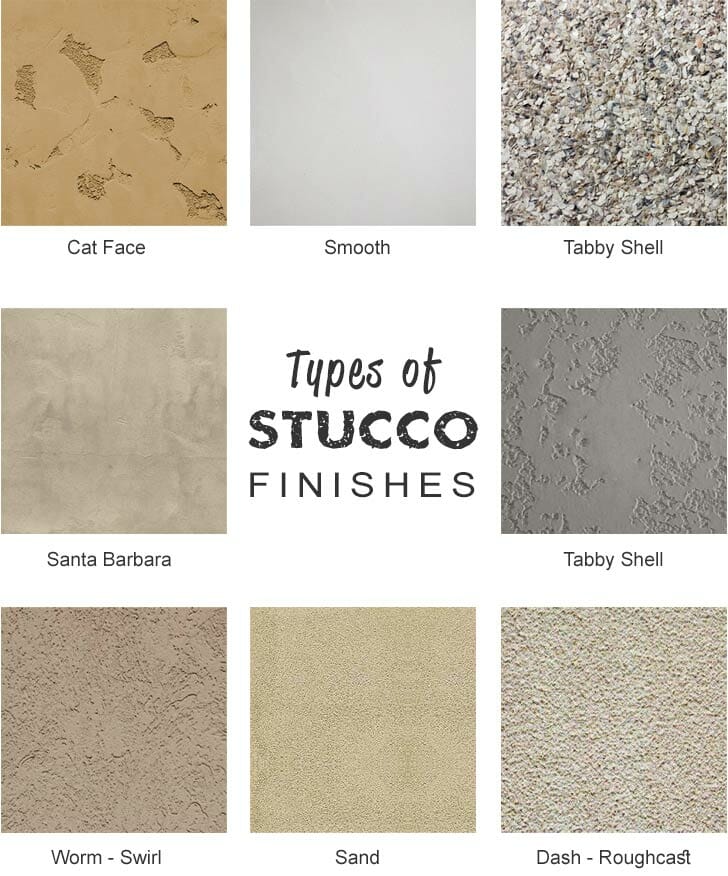 If you are not sure which texture and finish to choose for your stucco, here are some options that are available to you with their advantages and disadvantages: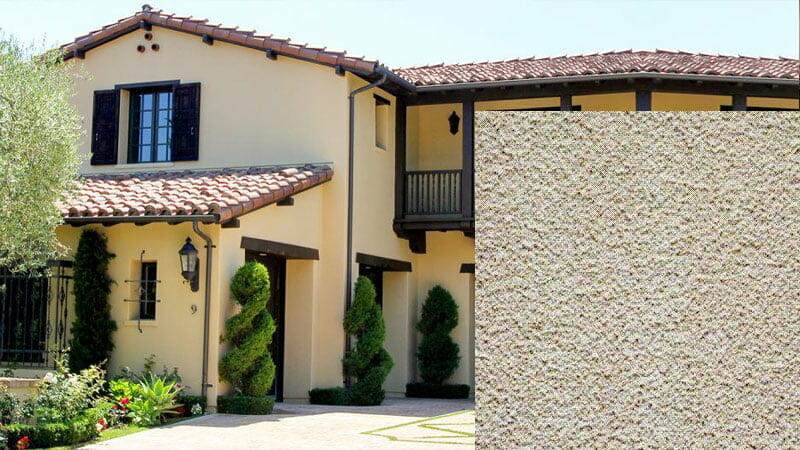 First of all this finish is a budget-friendly option that allows fine, medium, or heavy patterns. Usually is sprayed on using air pressure which creates natural variances in the finish. Dash finish is available both in traditional and synthetic types. It is cracking resistant and can be repaired easily if necessary.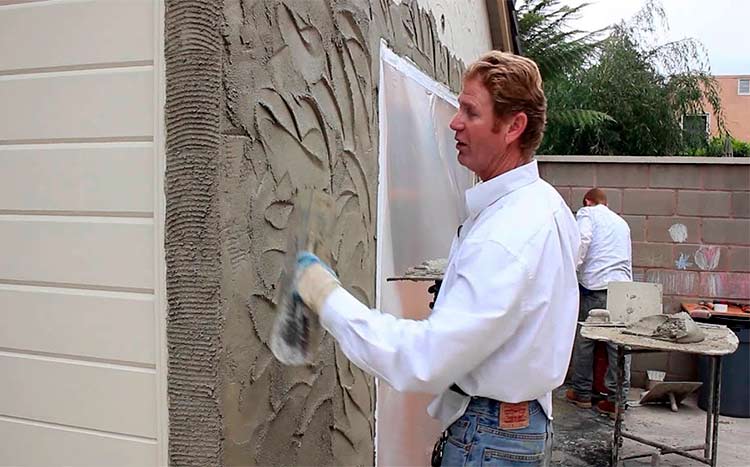 This finish provides an aged and antique look to your home. English finish can be mostly found on older buildings, but it can be easily used for new homes. It is available only in traditional stucco.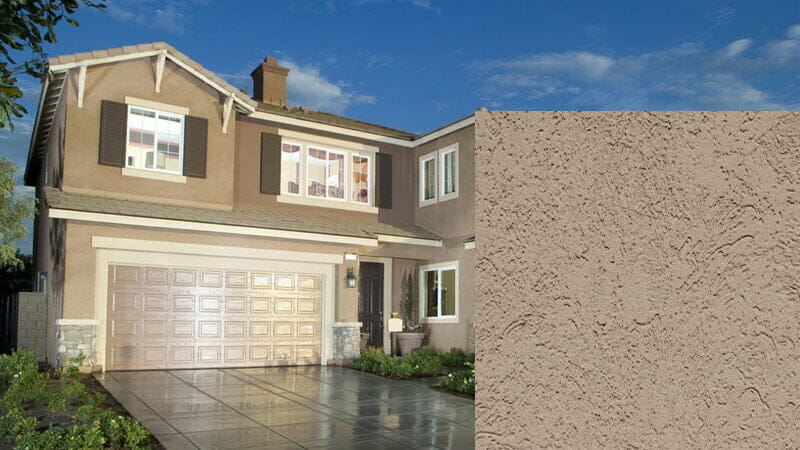 Once popular but due to its complicated installation and difficult to repair when cracked, worm finish is not popular these days, and most homeowners avoid this type of finish. Worm finish is also known as "putz" and "swirl" finish.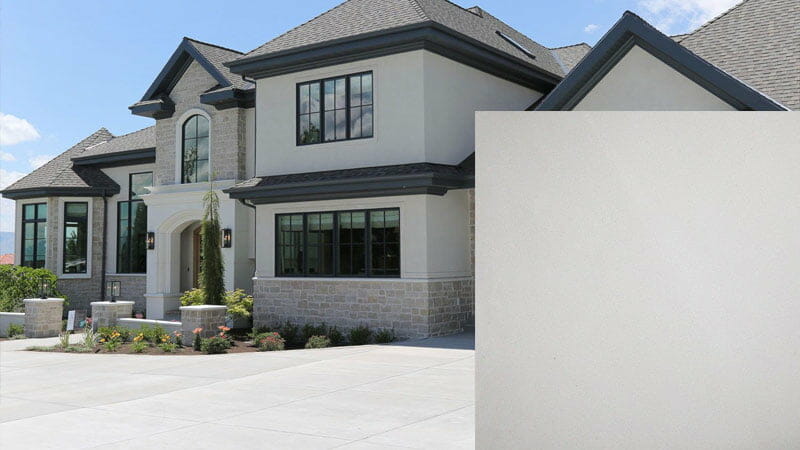 One of the most difficult textures to achieve with stucco, but when done well and properly the final result is amazing. A smooth finish provides a flat surface that is easy to paint and clean, and modify for a perfect fit for your house or office. It works best with synthetic stucco, but also can be achieved with fine cement-based stucco. This texture can be more difficult to repair than other stucco finishes.
The cat face is one of the most attractive stucco textures. This texture is made up of rough patches (inclusions) surrounded by smoother surfaces. It works both with traditional and synthetic. The best part is that every cat face finish is completely different than others.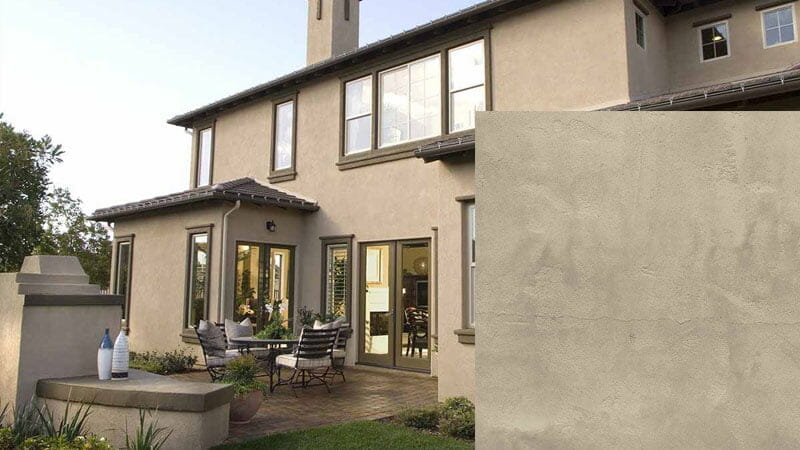 Santa barbara texture is very similar to smooth finish texture, but more closely resembles a classic style. It uses fine sand particles to develop an adobe look. Also, colored sand can be used to create variations, but if you don't want variations you can paint the Santa Barbara finish. It is used only in traditional stucco applications, and like the smooth finish texture, it is more difficult to repair than other textures.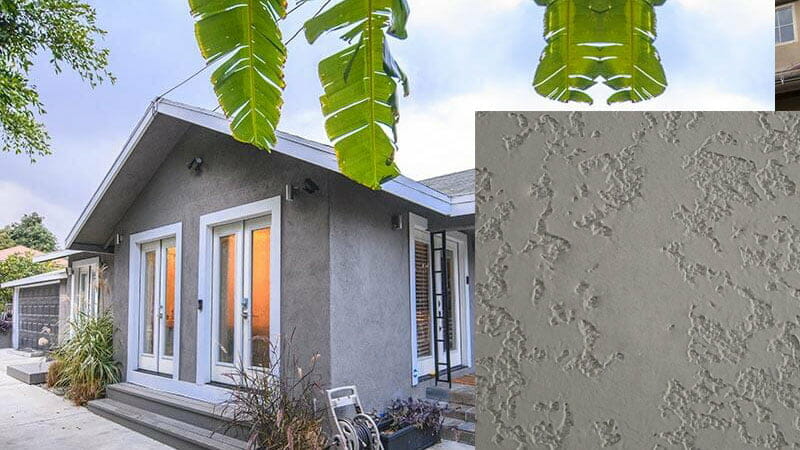 Probably the first picture, when you think about stucco, is lace and skip. This type of texture is rough but it is great for covering problem areas both in commercial and residential buildings. Lace and skip can be applied in two coats, either by hand or sprayed on, and finished with the trowel. For finishing, you can choose between fine, medium, or coarse patterns.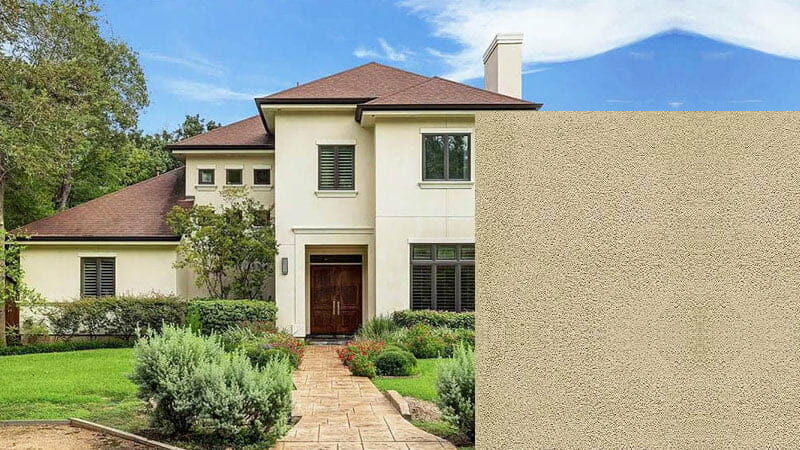 The most popular finish for commercial buildings is float/sand texture. The reason for this popularity is that this type of finish is applied only with one coat. It can be sprayed on or applied with a trowel. It can be easily modified to give a variety of appearances. This finish can be used on both traditional and synthetic stucco. Just like the lace and skip texture, you can choose between fine, medium, or coarse patterns.
Stucco application systems
There are two main stucco application systems. 1-coat and 3-coat hard coat system.
The 1-coat system, also known as a 2-coat, is a system composed of a cement base and foam.
The 3-coat system is composed of a water-resistant barrier usually made of asphalt-infused paper, wire, scratch and brown layer, and a finish coat or primer.
We made a little research to help you choose a color for your stucco siding and to be on-trend with popular exterior colors for 2021. Here some tips for you:
Warm creamy white
Pale grey
Beige
A mix of pale blue and green
Metallic bronze
A mix of two complementary colors/tones
Dark Grey
A perfect pewter
Slate blue
Navy blue
Earthy green
Stucco has numerous benefits, regardless of the type, finish, and application system. Stucco as a siding works to reduce noise, is energy-efficient, and provides great versatility. Now that you know the different types of stucco and finishes available, you can choose which kind of stucco will be the best for your home.