Wood siding is popular due to its low cost, durability and availability in most states. It also tends to do a good job at adding to home value.
The cost to install wood siding is between $4 to $16 per square foot. The type of timber is a large factor on price. The average cost to side a 1,500 square foot house exterior at current rates is $11,250.
Also, note that wood siding costs depend on your location and the availability of materials.
Refer to the table below for estimated wood siding material and installation costs. These figures are based on current market rates and may vary depending on your location and other factors. Be sure to use our free price tool for more accurate rates based on your location and specific needs. Scroll to the top of the page and add your zip code to access the free tool.
| Cost per Square foot | $4 - $16 |
| --- | --- |
| Cost per 1,500 sq ft house | $6,500 - $14,000 |
| National Average Cost | $8,250 |
| Average Labor cost | $2 - $5 per square foot |
Wood siding cost per square foot
It costs between $4 to $10 to install wood siding based on current market rates. The per square cost includes installation costs -assuming you are working with a professional installer- and material costs. This means that you could spend between $6,500 to $24,400 to install wood siding on a standard 1,500 square foot home.
To properly estimate how much you would need to install wood siding per square foot, you need to get an accurate measurement of your house's exterior surface area. This requires you to measure each square inch on exterior surfaces from end to end.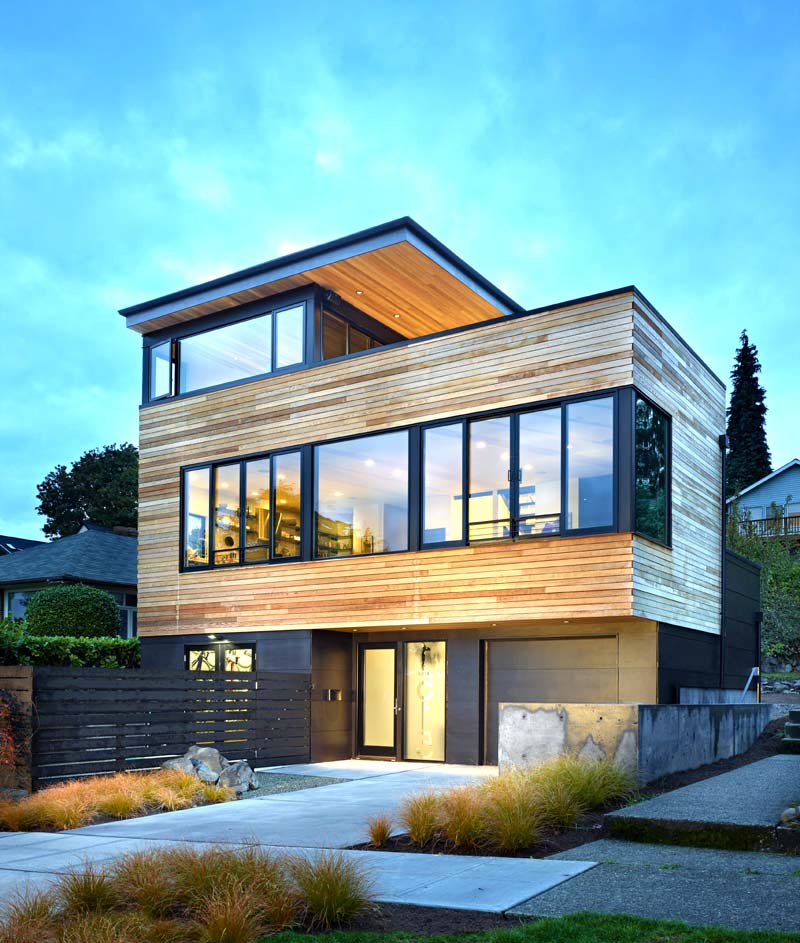 If you don't want to go through the trouble of measuring, professional siding installers can make the job easier using custom measuring techniques and tools and give a quote based on the total square footage as opposed to a single foot. Wood siding is usually sold in standard-sized panels, shingles, shakes, or clapboard.
Wood Siding Cost Per 1,500 Sq Ft House
The national average cost for wood siding installed in a 1,500 sq foot house is $20,000 if you are not installing the siding yourself. You could, however, spend significantly less -$10,000 or less- or more based on the type of wood siding installed, where you source it from, siding layout, and other factors.
| Type | Cost per square foot |
| --- | --- |
| Pine | $1 - $5 |
| Cypress | $1 - $5 |
| Composite | $3 - $6 |
| Accoya | $5 - $9 |
| Masonite/Hardboard | $1 - $3 |
| Douglas Fir | $5 - $15 |
| Redwood | $4 - $15 |
| Cedar | $3 - $8 |
See the estimates below of how much it would cost to install different types of wood siding on a 1,500 sq foot house and what you get from each of these types of wood siding available in the market:
It would cost $7,500 to install composite wood siding with installation charges at $5 per square foot. The average cost for composite wood siding material is $3 to $6 per square foot.
Cypress is a good option for those on a budget. It would cost between $4,500 to $10,500 to install cypress wood siding with installation and materials factored in for a 1,500 sq foot house. Cypress is also widely available and quite durable.
This type of wood siding is also great for those on a tight budget with materials starting at $1 per square foot. Similar to cypress, expect to spend between $4,500 to $10,500 to install pine wood siding on a standard 1,500 sq foot house exterior.
Pine is one of the most available types of wood siding in the country. You can purchase pre-cut pine siding in any style depending on the installation layout or style you are going for. Despite its low price, pine is quite durable especially if you can find one that is treated. Other advantages of using treated pine siding include its natural look, moisture and warp resistance, and ease of installation.
This is a premium wood siding option and prices start at $5 for a square foot. Expect to spend between $15,000 to 30,000 to install Douglas Fir siding on a standard 1,500 square foot house. While Douglas fir may not be one of the most popular types of wood siding in the country, it is still widely available and preferred for modern house exteriors.
Douglas fir is known for its strength and durability. Siding made of Douglas Fir wood can last for centuries. It is a stiff and robust wood siding that can be used on commercial projects such as schools or office buildings. However, Douglas Fir siding is relatively expensive as compared to other options such as pine.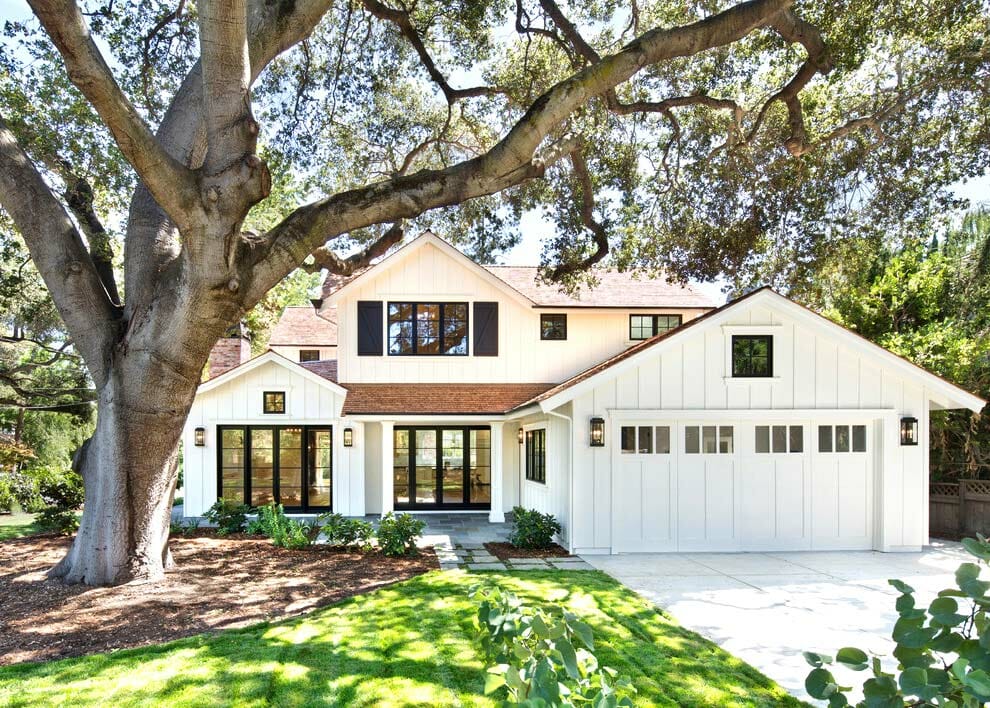 Cedar siding prices start at $3 per square foot with installation costs ranging between $3 to $5 per square foot. On average, it would cost between $7,500 to $22,000 to install cedar wood siding on a standard 1,5000 sq foot house.
Cedar is a popular softwood that is affordable and also widely available. It is known for its rot resistance and stability.
Cedar is also resistant to cracking or cupping making it a great choice for house exteriors. However, cedar exteriors require regular maintenance and care to hold up otherwise they might lose some of their qualities over time. Regular repainting and staining can keep cedar siding rot-free.
Prices per square foot for redwood siding start at $4 per square foot and can go as high as $15 per square foot depending on the quality and other factors. It would cost between $13,500 to $30,000 to install redwood siding for a standard 1,500 sq foot house.
Redwood is a premium wood that is known for its beautiful, rich red or brownish color which makes it good for ultra-modern house exteriors. It is also resistant to warping and cupping and can hold joints quite well. Redwood also absorbs finishes better than other materials and does not require as much repainting in its lifetime.
Hardboard siding prices start at a dollar per square foot and $3 on the higher end. It is a budget-friendly option if you want a wood exterior without spending a lot. On average, it would cost between $9,000 and $12,000 to install hardboard siding on a 1,500 sq foot house exterior.
Hardboard siding has been used for several years as a robust alternative to natural wood. Hardboard usually comes in different colors and textures and provides more or less the same durability as most natural wood sidings. You can also add layers of topcoat on the hardboard to enhance its sheen or improve moisture resistance.
Cost of Engineered Wood Siding
Engineered wood is a popular option for siding material because of its availability and pricing. Prices for engineered wood siding start at $1 per sq foot for hardboard and do not go beyond $8 even for premium siding such as composite. Engineered wood is the easiest to get in most states and can offer greater reliability than natural wood because of the additives and enhancements added to prevent rotting and reduce moisture absorption.
Average Labor Cost of Wood Siding
The current national average cost for labor to install wood siding ranges between $2 to $5 per square foot. Labor costs depend on your location, size, and shape of your house, time of year, and style or layout of installation. You can reduce installation costs in the following ways:
Locate siding installers near you so that you can reduce costs. Local installers will have some experience working for other clients in your area and are better positioned to do the installation in the least time due to less commute and a better understanding of local building practices and laws. Feel free to use our free installer locator by scrolling to the top of the page and entering your zip code.
Size and Shape of Your House
The size and shape of your house exterior is a key factor when it comes to siding installations. Standard houses with no more than 1,500 exterior surface area can take a day or two to complete while large houses take longer and cost more.
At the same time, odd-shaped houses and those with more than one floor will require more work and more time. Be sure to go over all these details and preferably have the siding installer survey the site before you sign a contract or buy siding materials. You might save a few bucks by planning early and going over what needs to be done and buying the wood siding.
Peak periods for siding installation tend to be early fall, and throughout spring. By timing your installation in peak season, you may have to pay slightly higher rates than the national average due to demand. If you can get an installer in non-peak seasons such as early fall, early winter, or summer, you may pay less for installation due to low demand. Of course, this also depends on the availability of labor in your location as peak season in some places means oversupply of labor especially for this sector.
Style/Layout of installation
Wood siding can be installed in different styles or layouts and each attracts different installation rates. Simple layouts such as clapboard attract lower rates as compared to more complex styles such as shingles or board and batten that take more time and resources. You can reduce your labor costs by going for a simple but elegant layout like bevel or board and batten so long as you use quality wood and an experienced installer.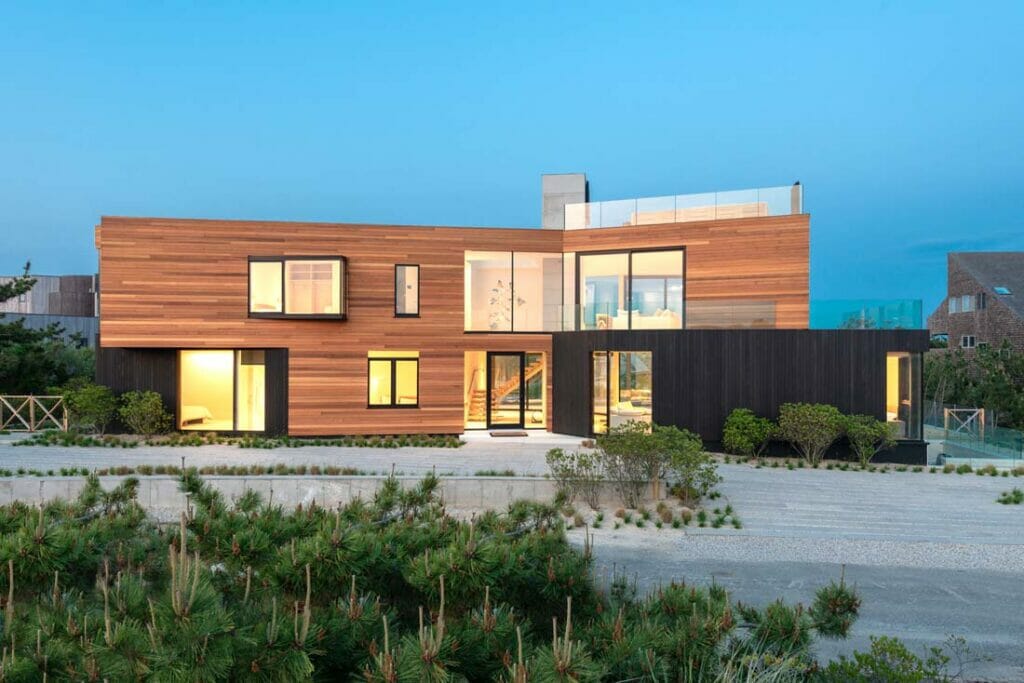 Wood Siding Cost By Style
| Style | Cost per square foot |
| --- | --- |
| Sheet | $1-$15 |
| Clapboard | $3-$10 |
| Log | $8-$25 |
| Shingles | $2-$7 |
| Bevel | $5-$12 |
| Board and Batten | $1.50-$5 |
| Dutch Lap | $2-$10 |
Sheet siding is a style of siding where panels of wood commonly referred to as sheets or just panels are laid vertically. It is the quickest way to install siding and has been used for many decades for cottages and small houses. Panels used in this style of siding can come as smooth-sided, rough sawn, pressed, and other styles. The cost for sheet siding starts at a dollar per square foot and can go as high as $15 per square foot depending on the type of wood and quality.
Clapboard is a popular siding layout that uses horizontal boards and is the cheapest with costs ranging from $3 to $10 per square foot depending on the quality of wood. Clapboard siding is also known as bevel or horizontal lap and is the oldest siding style. It's a traditional style that is perfect for barns, garages, and classical old-style homes.
Bevel siding is similar to clapboard but with a slight variation in the way each board is beveled at the bottom edge hence the name. Installation costs for bevel siding range between $5 to $12 per square foot depending on the type of wood used.
Board And Batten Wood Siding Cost
As the name suggests, board a batten is a style of siding layout consisting of wooden boards and battens arranged next to each other. The batten is installed on the joints connecting one board to the next. Installation costs for board and batten siding range between $1.50 and $5 per square foot depending on the type of wood used.
Dutch lap siding is a common siding style or layout where horizontal boards are placed next to each with each board overlapping over the other creating a unique concave at the top of each board. Installation costs for Dutch lap siding range between $2 and $10 depending on the type of wood used.
How Do I Estimate The Cost Of Wood Siding?
Some of the things you need to consider when estimating the cost of wood siding for any project include:
Type wood- The type of wood you select for your siding will have the biggest impact on your costs. You can choose to use affordable softwood siding and spread your costs over its lifetime through regular maintenance or go for more durable but expensive hardwood with less maintenance.
Availability of materials- Find out what type of wood siding is readily available in your location. Some states have more houses with particular species of softwood such as pine because it is readily available from local forests while others have access to hardwood. Use wood that is commonly used in your location if you are on a budget.
Labor Costs – How much will it cost to install the siding? Can you save some money by having someone else help with the installation or are you installing the siding yourself? You may find that hiring an installer is cheaper than doing it yourself in the long run.