Drywall is one of the most popular building components on the market that is used in most homes. It is an expensive material that is easy to work with.
The first step of installing drywall is to determine how much material and everything else you will need for the project. For a 1200 sq foot house, you need to measure room by room, without that it is impossible to know in advance how much drywall you will need. Also the design of the home, the number of floors, the floorplan, and room height are important parts of the assessment.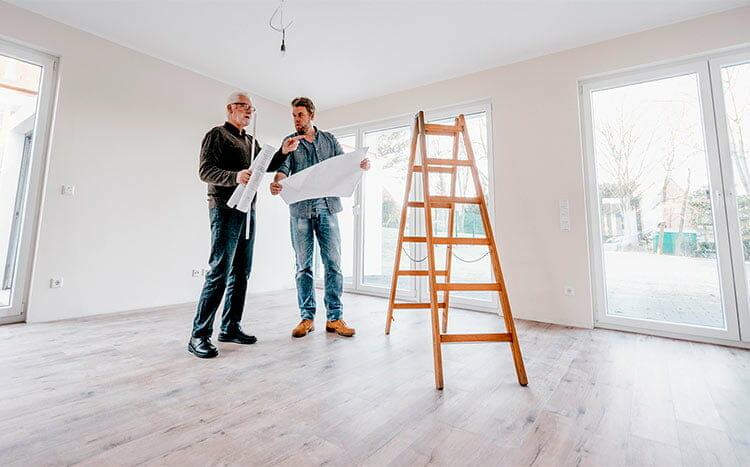 Start with the room perimeter, the distance around the room in feet. Measure the width of each wall and then add all totals together.
Next, measure the height of the walls, distance from top to bottom of the wall in feet. If face with a sloping ceiling, relevant is the greatest height of the room.
The ceiling area is next. To measure the area of a square or rectangular room, multiple the width by the length. Also, you can use the floor dimensions and apply those numbers as the ceiling specs. If your ceiling is not square or rectangle, but a triangle, the area is the base multiplied by the height, then divided by two.
The steps explained above are useful for standard square and rectangle rooms. On the other hand, if your room has an irregular shape sloping walls and similar, use the tips that follow:
If your room breaks it up into smaller sections, measure walls and ceilings in each section, and then add them together.
Sloping walls all together from a triangular area. You can calculate the triangular space by using the area equation: length of the wall at the base of the triangle multiplied by its height and divided by two (as shown on the image above).
If you measure by hand, always add 10% to the drywall sheets. That will be a waste.
If measuring by hand, you must know the size of your desired drywall. Once you do, determine the square footage of one sheet. For example, if you're using 4′ x 10′ sheets, the total square footage of one sheet is 40 square feet. Once you determine the surface area of the entire room, or how much drywall is needed, divide that number by 40. This is the number of drywall sheets required.
Drywall sheet lengths can go up to 16'. The most common drywall size is 4' x 8'. Anything bigger is very difficult to carry and install on your own.
HomeGardenGuides.com is a free service that quickly matches you with top-voted local Drywall Specialists.
You can get 3 estimates fast by real certified experts in your area in just 2 minutes.
Scroll to the top of the page and enter your Zip code.
Answer questions about your drywall job
Your drywall job details are forwarded to three local experts. They will send you a price estimate for the job and some friendly advice.
IMPORTANT: There is no obligation to hire. This is a free tool and service to be used at your pleasure.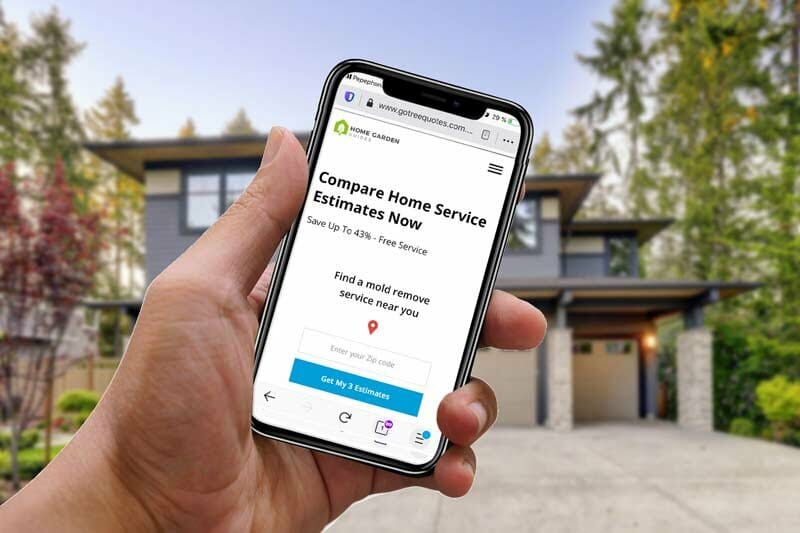 Drywall and material cost
When you determine how much drywall you will need for your project, sure you want to know the price of the drywall sheets and materials you will need: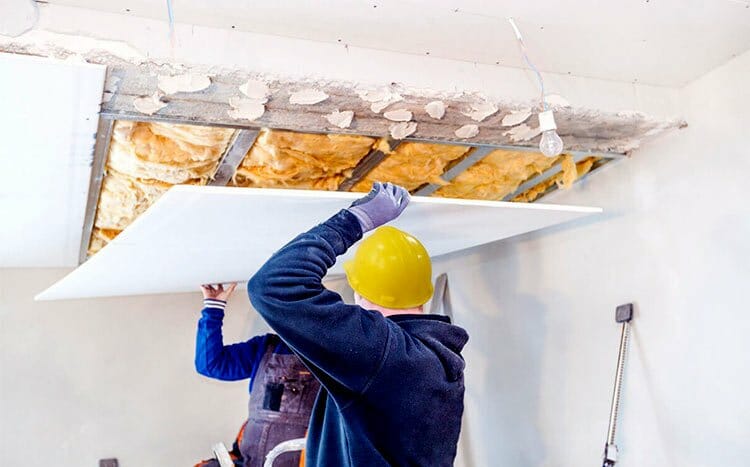 | Dimension | Price |
| --- | --- |
| 4' x 8' | $6 |
| 4' x 12' | $12 |
| 4' x 13' | $13 |
| 4' x 16' | $15 |
Drywall screws: Drywall screws usually cost $6 per pound.
Tape: Tape is cheap with a cost of approximately $4.5 for a 150-foot roll.
Joint compound: Joint compound is used to smooth over any blemishes from drywall tape, fasteners, and joints. It cost an average of $15 for a 5-gallon container of a premixed compound. You can calculate how much compound you will need by taking the square footage of the room and dividing it by 7.25.
DIY or hire a drywall contractor?
Installing drywall is not a difficult project, but it is demanding. Lifting drywall sheets, screwing them in, and installing a drywall ceiling is no small task. If you are replacing drywall in a room or two you can DIY, but if you are building a new house or other bigger project, then you should hire a professional.