Lawn service refers to the regular upkeep of grass, trees, and greenery growing within landscapes and green spaces by lawn care specialists.
How much does it cost to mow a lawn? Well, average prices for basic lawn maintenance range from $0.01 – $0.04 per square foot, or $50/hr. And the average monthly costs range from $100 – $400. However, these costs may vary according to the size of the lawn, its location, the volume of work required, the frequency of the lawn care, and the number of services demanded by the homeowner.
A complete lawn care service includes extra services and treatments such as pest control, soil testing, fertilization, seeding, irrigation, aeration, and winterization.
Lawn care professionals often perform several tasks such as mowing, edging, and landscape trimming during a scheduled lawn maintenance. And they may charge homeowners for each service or agree to be paid a fixed sum per square foot, regardless of the type of work done.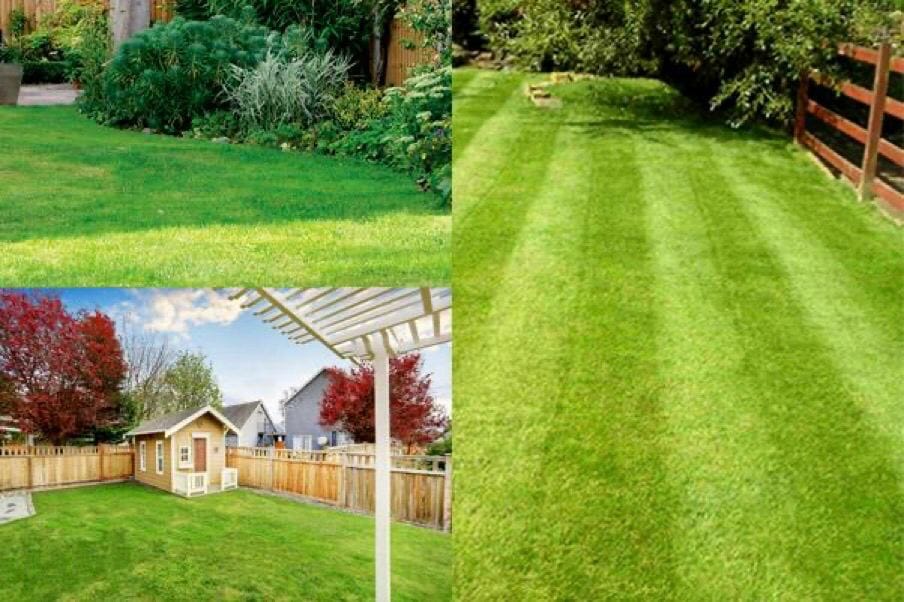 The average cost of a basic groundskeeping (mowing, weeding, trimming, blow -off) for a small yard (under 5,000 sq ft) ranges from $15 – $40 per thousand square feet which translates to $30 – $80 for a 2,000 square foot yard.
The average price of a basic groundskeeping (mowing, weeding, trimming, blow -off) for a medium-sized yard (10,000 plus sq ft) is around $50/hr. Most lawn professionals prefer to charge hourly to service lawns over 10,000 sq. ft.
Hourly lawn care costs for large yards (25,000 sq ft), can be relatively high, and more labour will be required to complete lawn mowing tasks. Groundskeeping professionals quote hourly rates per worker and costs can easily double when two or more workers are needed to cover a large lawn.
Average Cost of Lawn Mowing, by Square Footage
The average mowing cost per square footage is $0.025. Lawn mowing prices are based on several dynamic factors, such as yard size. However, homeowners can talk to lawn professionals in their area to have an idea of local prices.
Cost of Lawn maintenance Services per Square Foot
Lawn care professionals who charge their clients by square footage usually charge between $0.01 – $0.04 per square feet. This price will reduce as the lawn size increases.
Factors That Contribute to the Price
Each lawn possesses unique characteristics that determine lawn maintenance costs. Many lawn care contractors do not have pre-set rates, and they will request an on-site assessment before giving the homeowner a cost estimate. This is necessary to identify the various factors that could impact their overall costs.
Below is a list of factors that contribute to the overall price:
Size of the yard – Yard size is one of the most important factors determining lawn care prices. Naturally, service providers incur more expenses while servicing large-sized yards, and they spend more time working on large lawns than smaller ones. These costs can add up pretty quickly if the lawn care professional is charging by the hour per person, and has several workers deployed on-site.
How often – How often homeowners schedule their lawn care is another factor determining their overall lawn maintenance costs. Scheduling monthly visits may seem to cost less than a bi-weekly service, but this can result in an overgrown lawn requiring hours of extra work during the routine monthly service. Homeowners who desire a perfectly manicured lawn – while paying fixed rates, usually opt for bi-weekly service.
Time of year changes – Season changes also influence the cost of lawn care. Changes in weather conditions mandate the need for special lawn maintenance like winterization, which adds to the overall lawn care cost. Lawn grass deteriorates during extreme weather conditions, and periodic lawn treatments must be paid for to revive and boost grass growth.
Location – Location is another factor impacting lawn maintenance costs. Lawn maintenance will generally cost more for upscale neighborhoods and commercial properties, than low and middle-income locations. Areas with plenty of demand for lawn care companies will have higher prices than places with low demand.
Experience and expertise – Highly skilled professionals with a remarkable knowledge of lawn management techniques and impressive credentials will charge homeowners higher prices, than an amateur with much less expertise. Hiring someone with an informal setup might save more money, but they are prone to commit costly errors which will require expensive repairs.
Landscaper insurance – A lawn service firm with liability insurance, and or workers compensation, will charge more for its services to pay for insurance premiums.
Choosing a Service Provider for your lawn
Regular lawn mowing activities prevents overgrowth from taking over a property, it keeps lawns tidy and improves their appearance. However, lawn mowing can be a time-consuming process, and most homeowners simply do not have the time to do so, or would rather spend their free afternoons with family. Hiring the services of a lawn mowing company is a widespread practice among property owners. It is recommended that homeowners choose a lawn mowing business providing other lawn care services to reduce the extra costs of hiring another company.
Property owners are encouraged to ascertain their precise needs before approaching a lawn maintenance provider. This is to prevent any ambiguity or misunderstandings during, or after negotiations. A homeowner who simply wants a one-time mowing job might not be too particular about the mowing service's expertise, and can request the lowest possible estimate should he wish to do so. However, those desiring a long term relationship can demand references for reviewing. Homeowners usually have a lot of time and money invested in their lawns, and it is best to entrust it to an individual who will nourish and improve its health.
Hiring A Lawn Care Company
How much does it cost for someone to tender your lawn? Lawn mowing services charge average rates of $25 – $150 per hour. Several lawn mowing businesses will also include edging, leaf-blowing, and removal of garden waste after mowing. And since mowing costs are generally subjective, homeowners should study their invoices to know exactly what they are paying for.
The hiring process should be as friendly as possible, the intention is to build a relationship of trust on both sides. This is important because the groundskeeper will still be expected to work on the property even when the homeowner is out of town.
When hiring a specialized lawn mowing company for long term work, a formal contract signed by both parties is essential should disputes occur. However, a casual and less formal agreement can be good enough for irregular, short term work by an amateur.
Irrespective of their mowing needs, homeowners should be prepared to divulge as much detail about the job as possible to get the precise answers.
Below is a list of some questions to ask during the hiring process.
How long will it take to mow my lawn?
This is important if the lawn mowing service is charging by the hour.
What other services am I getting?
Does the service provider offer additional lawn care services like aerating, fertilization, winterization, etc? If so, what are the prices?
How much am I being charged per hour?
Hourly rates are usually all-inclusive and should include other services associated with mowing service like edging, trimming, and green disposal.
Do you provide written quotes?
This is important if the homeowner is talking to more than one service provider and has to compare prices.
Additional Services and their Cost
Lawn care companies provide other services in addition to basic yard care duties like mowing and trimming.
Below is a list of those services and their costs:
Aeration revives aging lawns and gives them a fresh and luxuriant look. This important element of lawn management is done by punching holes into the ground to allow air, water, and soil nutrients to get to the root zone. Like other yard care costs, aeration prices are determined by several factors including yard size. Average aeration costs are around $150.
Weed control – $65 – $90p/h
Weed Control is an ongoing service that homeowners can either do by themselves or hire the services of a lawn professional. Weed control can be done manually by simply pulling out weeds by hand. However, some people prefer to use synthetic weed-killing chemicals to achieve more lasting results. This method is possibly the most contentious practice in lawn maintenance because of its impact on the environment and on human health. Weed control costs range from $65 – $90 per hour. The average hourly rate is $55 per hour.
This is a service that helps to improve the quality of yard grass and the overall lawn appearance. Fertilizers contain important nutrients that help grass and other lawn plants to thrive. The key to getting the best results from this service is by hiring an experienced lawn expert to apply the fertilizer. Average fertilizing costs are around $74, excluding the price of the fertilizer bag.
Overseeding services use seeds as a method of replenishing a lawn with new and healthier grass without getting rid of the existing turf. This method improves the grass color and creates a much denser lawn that is less prone for weeds to thrive. The cost of overseeding can range from $150 – $1500, the average price is around $400.
This is a periodic task which most property owners prefer to do by themselves. However, in situations where DIY leaf removal isn't practicable, engaging a lawn service for leaf removal duties can also be done. The average charge for leaf removal is around $150, depending on the lawn size.
DIY Lawn Care Vs Professional Service
An attractive and well-manicured lawn provides space for families to spend quality time together in pleasant surroundings, and it also contributes to the overall value of the property. Healthy lawns and other green areas have been known to improve the oxygen supply of the immediate environment and provide a peaceful and calm refuge from city life, and commercial activities.
Achieving a healthy and attractive lawn requires a lot of dedication and resources. Lawns can rapidly deteriorate if left unattended for a relatively short period. Property owners have a choice of doing the yard work by themselves or hiring the services of a lawn professional. Although factors like limited time and budget are key considerations when it comes to hiring a lawn care professional, it is important that homeowners carefully evaluate the pros and cons of both before making a decision.
DIY lawn care enables the homeowner to engage in outdoor activities. Several health benefits can be derived from working on various lawn maintenance activities.
DIY lawn care gives the homeowner the chance to do research, and learn about new and unique lawn care methods. Homeowners can attain enough proficiency to undertake experimental lawn treatments and also share the results.
Saves money, no labour costs involved.
Homeowners can incur extra costs from renting special equipment for special procedures like aeration.
Creating and maintaining a healthy and perfect lawn requires time and commitment which may come at the expense of other personal activities.
DIY lawn care requires homeowners to purchase and maintain gardening tools and equipment.
Pros of hiring a lawn service
Lawn maintenance is regular and consistent. Schedules are adhered to.
Homeowners enjoy the services of experienced and competent lawn professionals.
Homeowners save time that should have been spent working on their lawns,
Cons of hiring a lawn service
Scheduling conflicts can occur when a prearranged lawn care service clash with homeowners activities
s.Lawn products can get marked up by the lawn service resulting in higher lawn costs.
Lack of careful selection can result in hiring the wrong lawn professional.
DIY Costs To Self-service Your Lawn
Many homeowners enjoy the satisfaction that comes with having a perfectly manicured and healthy lawn. While many homeowners hire a lawn service to care for their lawn, others prefer to self manage their lawns.
Below is a quick guide on selecting the right type of lawn equipment and their costs:
Lawnmower options for DIY lawn care are practically inexhaustible. There is a huge range of lawnmower types to choose from, and prices vary according to a long list of requirements. For DIY use, we recommend that homeowners go electric with a self-propelled electric lawnmower. This is a powerful and quiet alternative to the noisier petrol-powered versions, and they eliminate fuel and maintenance costs associated with petrol lawnmowers. Average prices are around $500.
Sharp blades are meant to cut lot's of grass quickly because that's what they're created to do. However, dull blades not only frustrate the lawn service process, but they also damage lawn grass. The average price of replacement blades is $25.
Lawn edgers come in different varieties and options. Brand new electric edgers cost around $100, and it is a great tool for DIY large-sized lawn maintenance.
Extension cords are great and allow homeowners to unlock the full potential of electricity-powered garden devices. What's the use of a powerful electric mower, if its reach, is limited to a tiny section of the yard? Unless the homeowner is fortunate enough to have a power outlet in the right place, then an extension cord is required to power electric lawn equipment. A heavy-duty retractable extension cord sells for about $45, and it should be suitable even for the most demanding DIY lawn maintenance duties.
A leaf blower is an essential tool in any DIY equipment collection. A leaf blower can be powered by either petrol or electricity. Diesel fuel lawn blowers are designed for more demanding tasks and can be an overkill for routine yard work. A battery-powered 3 in 1 LEAF blower that performs blowing, vacuuming, and mulching tasks is recommended to save costs. Average prices of this equipment are $300.
Calculating time costs for DIYs can be especially tricky. Homeowners are prone to spend more time than necessary caring for their lawn because, well it cost them nothing. Standard hourly rate for groundskeeping is $50. A homeowner who spends a couple of hours working on a large-sized lawn each week will pay himself $100., and this translates into a monthly bill of $400.
Homeowners can save up to 15% if they decide to DIY instead of hiring a professional. The average price of a 4kg bag of fertiliser is $16, and the cost savings can be huge If the lawn is large-sized.
Hand pulling and herbicides are common methods of DIY weed control. Homemade herbicides made from natural ingredients are more environmentally friendly, and cheap. Average prices of chemical herbicides range from $15 – $300, while the average price of homemade weed killers is $6.
On average, a lawn is mowed bi-weekly. DIY lawn maintenance can be weekly because there are no monetary issues involved. Homeowners could take care of their lawn as best as they could. However, monthly a lawn should be mowed 3 – 4 times monthly.
Additional services explained
In addition to basic lawn care services, lawn professionals can include special grass cutting and treatments into their routine lawn service schedule. These special services are one of the tasks usually carried out to prevent grass degradation, and improve lawn health.
This section explains the common questions asked by most lawn enthusiasts.
Overseeding is the process of spreading grass seed on an existing turf to grow a fuller and deeper lawn without laying a brand new grass.
What does overseeding cost?
Overseeding costs can range from $950 – $1500, the average price is around $400.
Overseeding is a great method to revive existing grass without wasting a lot of time and money on other expensive, and time-consuming lawn treatment methods. Overseeding new grass into an existing turf creates a more disease and drought-resistant lawn.
What does 'Winterizing your lawn' mean?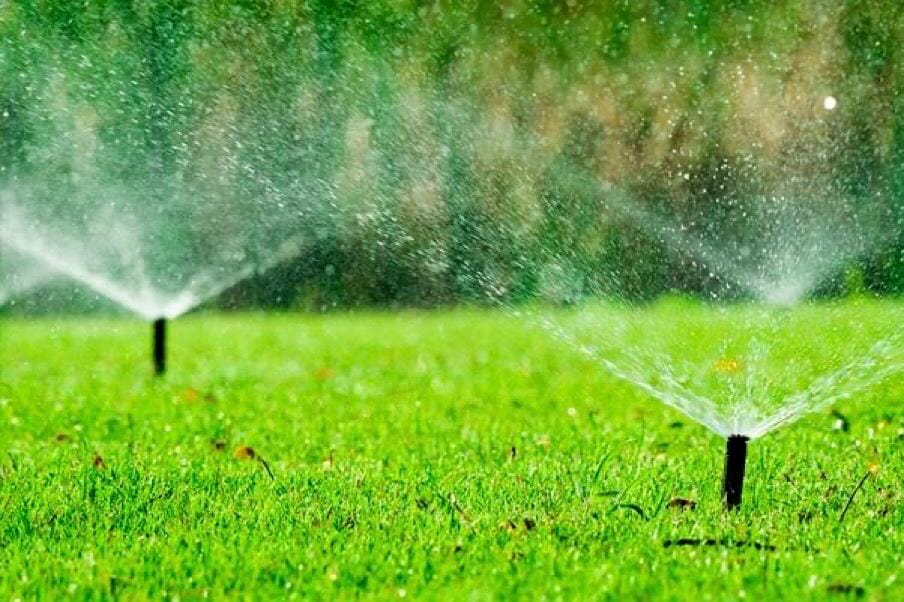 Lawn winterisation means strengthening your lawn grass by artificially feeding the soil systems with enough nutrients that'll give your turf all it needs to stay luxuriant and healthy during the months of unfavourable weather.
To aid grass recovery, and prep the lawn for harsh weather conditions.
Lawn winterization costs vary, the average price of a 12 Ib winterization fertiliser is $25. Other associated costs such as labour start from $50/hr.