Most basements are surrounded by soil and consequently, water in the soil can seep through the basement walls causing mold and mildew.
A moisture, mold, and mildew-resistant drywall such as PURPLE®drywall made by National Gypsium is the best drywall to finish your basement with. One step dwn from that would be Greenboard drywall which is also moisture resistant, but not mold and mildew resistant.
The drywall you choose will depend on your basement and the prepping you have done previously.
If you have waterproofed it alread, then you can go with a standard drywall.
| | Description | Use case | Cost per sheet |
| --- | --- | --- | --- |
| Regular drywall 1/4" | Standard | Repairs and curved walls | $7 - $11 |
| Regular drywall 3/8" | Standard | Repairs and curved walls | $7 - $14 |
| Regular drywall 1/2" | Standard | Common walls like bedroom, loungeroom, hallways etc. | $7 - $18 |
| Regular drywall 5/8" | Standard | Soundproofing and ceilings | $10 - $20 |
| Blue Board | Dent and moisture resistant | Plaster finish base | $12 - $15 |
| Green Board | Moisture resistant | Bathroom and laundary | $12 - $18 |
| Purple Drywall | Moisture, mold and mildew resistant | Bathroom, Basement, Shower | $12 - $24 |
| X-type (Fire Resistant) | Fire resistant | Garage walls, New fireplace, near stove | $10 - $20 |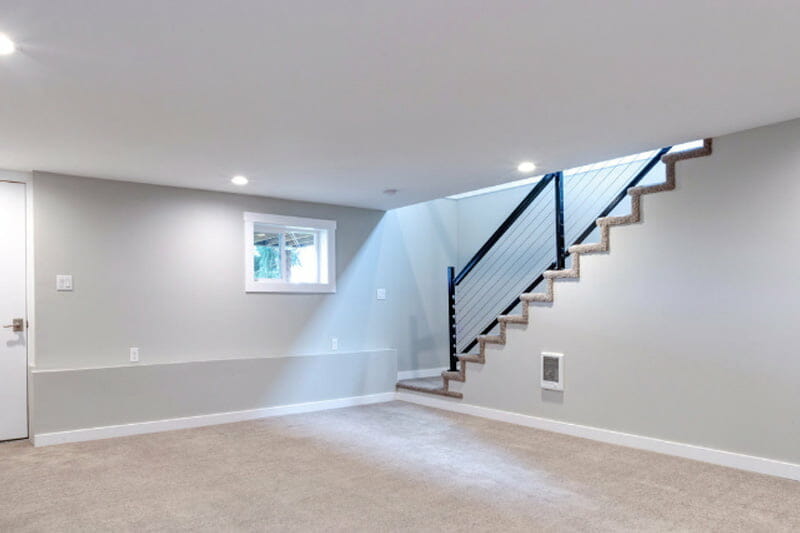 Whether The Basement Has A Humidity Problem
When choosing drywall for a basement, the problem of humidity must be considered. First, make sure that all the walls of the basement are completely dry and do not allow water in. When the walls are well prepared and they can't seep water through, you can install regular drywall for your basement.
However, since it is a basement, there will likely be humidity and moisture in the walls. Green and Purple drywall are both moisture resistant and are highly recommended for installation in basements.
Green drywall is only moisture resistant. Purple drywall is moisture, mold, and mildew-resistant. Purple drywall is harder than green drywall and would be more appropriate for basements that are likely to have a humidity problem.
Consider why you want to finish the basement before you choose the type of drywall to finish it. You may be finishing your basement to make an extra room in your home or to make a movie theatre for your family.
Depending on the purpose of the basement, you can choose different types of drywall. If you are converting your basement to a movie theatre, you will need soundproof drywall. If all you need is an extra room you can get regular drywall or some water-resistant drywall.
You can use regular drywall to convert your basement into an extra usable room in your house. You can use soundproof drywall that is denser and harder than other drywall types to finish your basement into a movie theater. If you are converting your basement into a bathroom, you will need moisture-resistant drywall types such as blue, green, or purple drywall.
Quality or Features Of Drywall You Want To Use
When choosing drywall, make sure to get the drywall that has suitable features for your basement. For example, if your basement needs waterproof drywall, you can purchase blue or purple drywall.
If you want to create an appealing basement room, you can paint it. Choose drywall that is easy to paint. Blue drywall is not easy to paint although it is waterproof. Thus, you need to choose a waterproof and easy-to-paint type of drywall.
Before you buy drywall, consider how you want your finished basement to look. From here, you can now purchase the right drywall for your basement.
Depending on where you live, you will need a permit to finish your basement. When you visit your local government office for the permit, they will advise you on the building code requirements you need to meet for your basement.
If the building code requires your basement to be fireproof, you must buy fireproof drywall. Type X drywall is fire-resistant drywall. It slows down the spread of fire and is suitable for garages, residential apartments, and offices.
When you have a permit, you can engage a professional drywall installer to advise and install the best drywall for basements.
Use Basement Specific Materials
When renovating or finishing your basement, make sure to get the right materials for it. The basement has different conditions from rooms on the ground level.
Basements have different conditions to the rooms on the ground level. Thus, the materials you need to repair or finish your basement should be appropriate for the conditions in the basement.
Depending on where you live, there will be different conditions in different basements. Ensure to get the right materials for the specific condition in your basement.
Types Of Drywall And Their Features
It is also known as a whiteboard as it is covered by a white paper which gives it its color. Regular drywall is the most affordable drywall and is used by many homeowners. Depending on where you want to install the drywall, it is available in different sizes and thicknesses.
Regular drywall is often used for ceiling installations. It is appealing and easy to work with. It is light and easy to repair. It is also durable and transforms the appearance of your home once it is installed.
It is also known as plaster baseboard. It has a blue covering which gives it its color and features. Blue drywall is used for veneer plaster finishing. It is not suitable for painting or taping.
The blue paper on the blue drywall has a high absorption rate. This makes the blue drywall highly resistant to water and moisture. It is best installed in places such as bathrooms that have lots of water and moisture.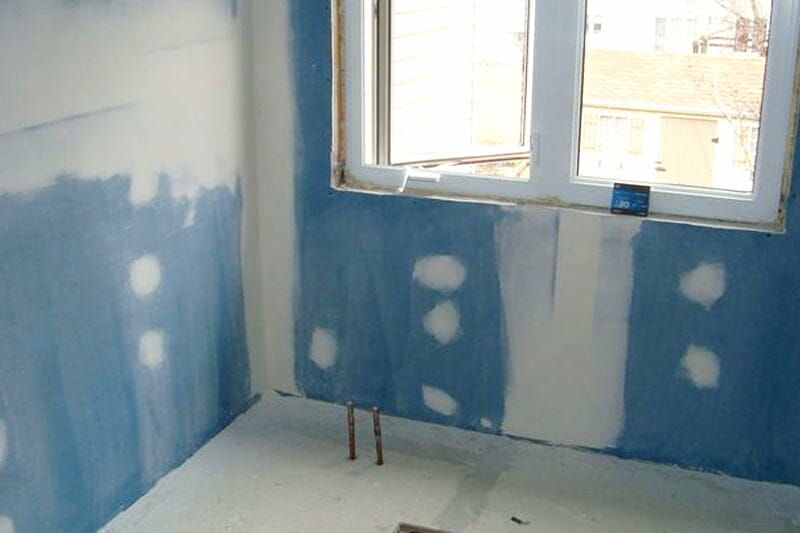 Similarly, green drywall has a green covering that gives it its name. The green cover makes this drywall moisture-resistant. However, it is not water-resistant enough to be installed in places with lots of water like the blue drywall. It is used as a tile backer in basement walls, kitchen, and laundry rooms.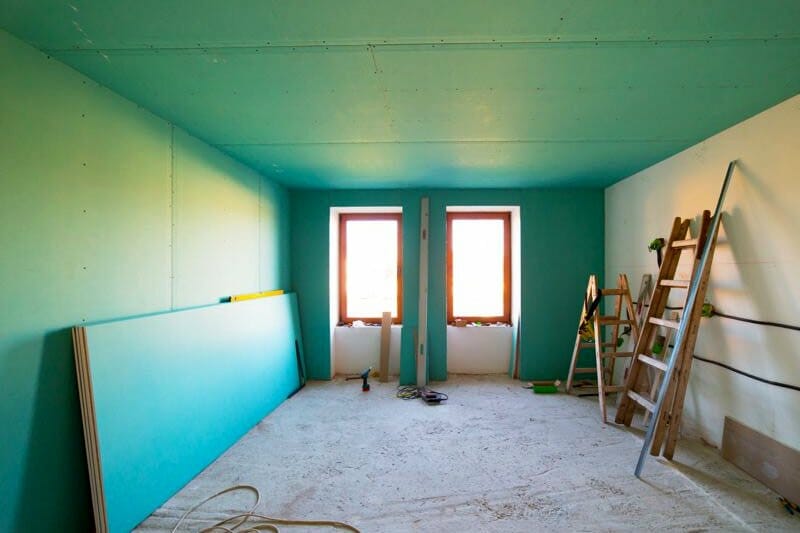 Purple drywall is similar to regular drywall only that it is more superior to it. The purple covering on this type of drywall enhances its waterproofing capabilities. It is also harder than regular drywall.
It is suitable for installation on ceilings and walls that need more moisture and mold resistance capabilities.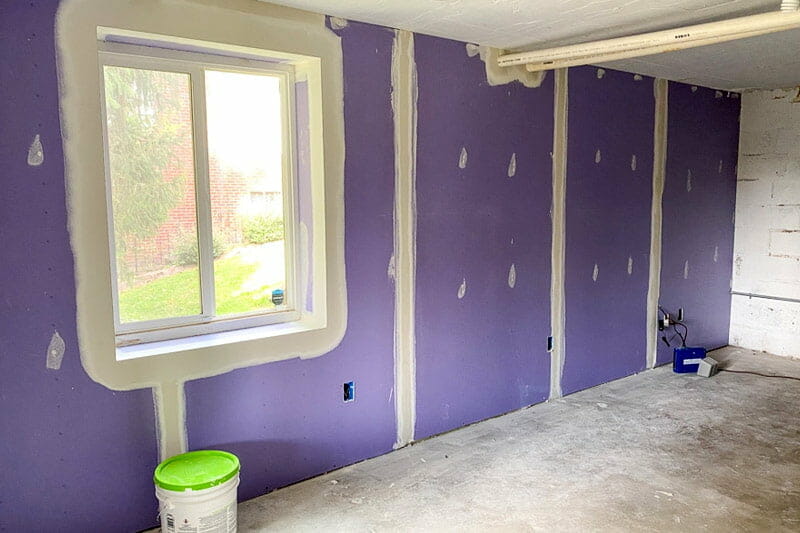 Soundproof drywall is regular drywall only that it is harder to cut, dent or scratch. With its soundproof features, it can be installed in areas with noise and those that don't need noise.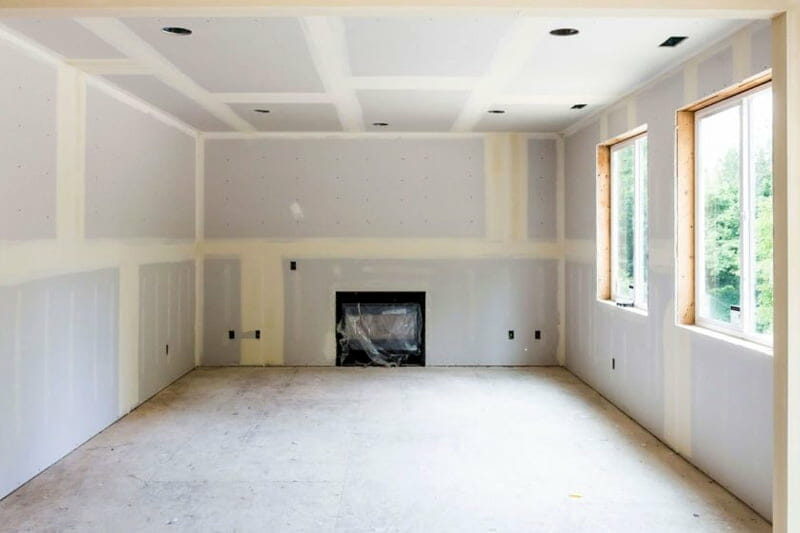 Type X drywall is made with non-combustible fibers and is much thicker. This makes it fireproof. It is installed in apartments and office buildings. It is hard and difficult to work with.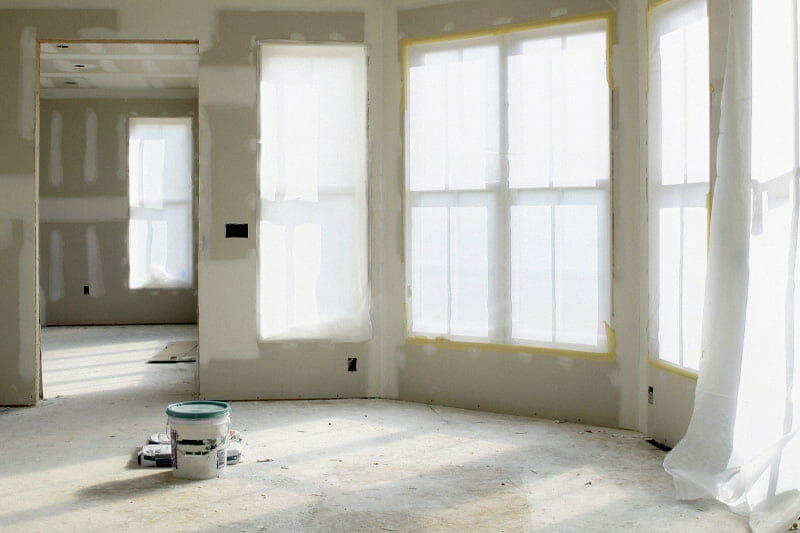 Benefits Of Installing Drywall In Your Basement
A significant advantage of using drywall is its affordability. Construction projects are expensive. Affordable materials, therefore, become highly popular. When you use drywall for your basement finishing projects, you will spend less than if you use other materials.
Drywall is available in a range of sizes and thicknesses. Thus, you will find the drywall panels you need affordably. Additionally, other materials such as tape and fasteners are affordable making the drywall an affordable product for your basement finishing project.
Further, you can DIY drywall installation in your basement if you have the right skills. DIY lowers the cost of installation.
Drywall makes a space beautiful. With drywall, you have endless options for how you can finish your space where the drywall is installed.
Depending on the type of drywall you use, you can paint or carve out different designs from the drywall. You can even apply wallpaper to your drywall to transform your space from a dull to a bright and beautiful location.
If you install drywall in the ceiling or the walls, you can creatively feed light wires from behind the drywall to enhance the appeal and feel of the basement.
Drywall is easy to work with. First, you can easily DIY drywall installation in your basement. You don't need to hire a professional drywall installer to install drywall in your basement. You can install drywall on your own or with one more helper.
Additionally, drywall is easy to repair. Drywall dents and scratches. It can also get holes from accidents. However, with a little filler, you can easily get back to its original condition.
If the damage is too extensive, you don't need to replace a whole wall. You only need to replace the single panel of drywall that is damaged. The repair costs are affordable.
Drywall protects your space from noise. Drywall boards are soundproof which keeps your space quiet and peaceful. The thickness of the drywall boards provides soundproofing features.
Different types of drywall are also fireproof. They slow the spread of fire when it arises. They can help to save your life, home, and property in case of a fire.
Drywall also helps prevent the growth of mold and mildew in your basement walls.
IF you have the skills to install drywall, you don't need to hire a pro. You can easily install the drywall into walls or ceilings as a DIY project. Unfortunately, you need to have a helper for different types of drywall projects.
If you want your drywall project to enhance the appeal of your basement, it is best to hire a pro. Professional drywall installers are properly trained to handle complex installation projects. They will ensure that your basement is appealing and you can enjoy spending time in it.
Pro installers also have the right tools and skills for a good job. They know the best type of drywall to use for all types of projects that you may have.
With its affordability, the cost of having a pro install the drywall compared to the time you will spend to do it is worth it.
Homegardenguides.com is a tool that connects homeowners to professional drywall installers easily.
First, enter your location zip code in the space provided.
Second, fill in the subsequent form and provide details about the room you want drywall installed in.
Third, your information is then sent to several installers near you.
You will then receive three or four quotes from pro installers. You can then communicate with one or all of them and choose among them whom to hire.
This tool provides an easy way to compare the costs of drywall installation and gets you into contact with pro installers fast and cheaply.