When intending to finish your garage wall, you need an estimate or a budget. If you don't have enough money, you can use cheaper materials to lower the cost of your project.
Drywall is one of the cheapest and most common garage wall finishing materials. Other affordable garage walls finishing alternatives include paint, OSB, fiberglass, pegboards, and backer boards.
Depending on your budget, you can choose either of these materials to finish your garage wall. Each has its own cost, benefits, and drawbacks.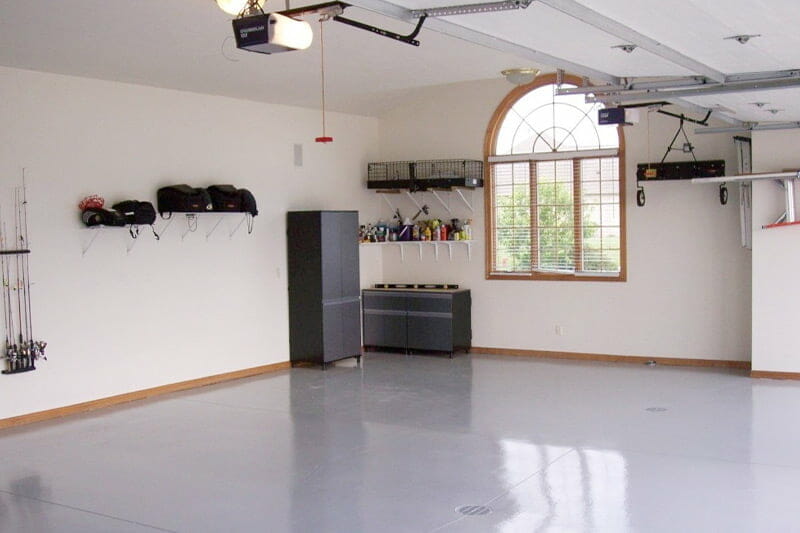 Oriented Strand Board or OSB is a cost-effective material to finish your walls on a budget. OSB is similar to plywood and is made by gluing together many layers of wood flakes.
OSB is a protective wood sheathing suitable for garage walls. It is easy to work with as it quickly fastens to the garage walls. It is strong enough to hold shelves and hang items on.
Its natural appearance allows you to leave it as it is or paint it. It is durable and provides a base for insulation.
Price per square foot = $0.75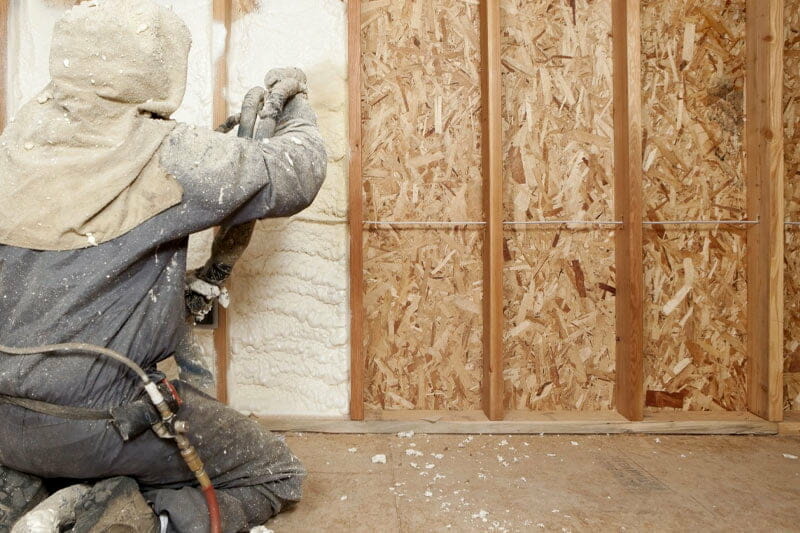 Metal panels provide an elegant finish in your finished garage. The panels are available in a range of materials. Aluminum, steel, copper, diamond, and other corrugated panels are affordable and easy to work with.
Metal panels are available in different colors and styles. They are affordable and strong enough to hold added shelves. You don't need to paint these panels as you can order them in your favorite color.
Depending on how you use your garage, metal panels can hide scratches and panels. They do not damage easily, are durable and low maintenance.
How much you pay for metal panels depends on the material you choose.
Price per square foot = $ 2-3.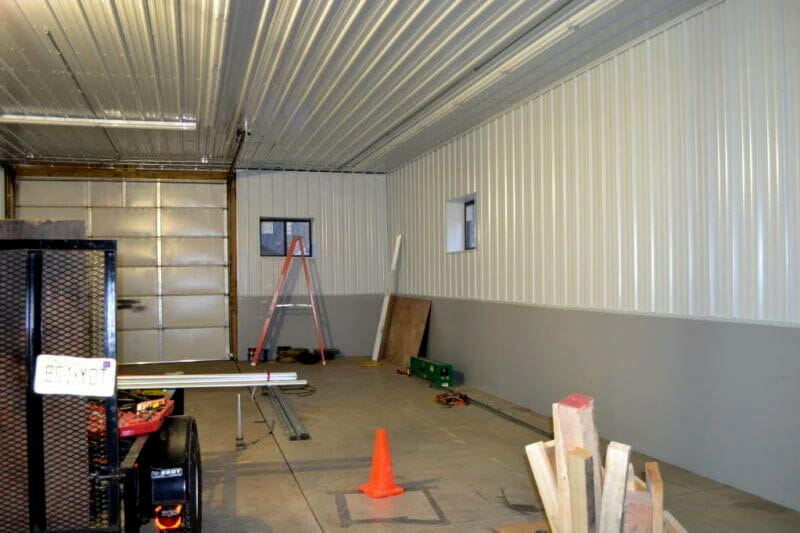 Fiberglass or plastic panels are cost-effective and durable. They are resistant to mold and moisture and are low-maintenance garage wall finishes. You can choose to paint fiberglass panels or leave them bare spending on your preferences. The panels are also easy to clean grease off them.
On the flip side, plastic and fiberglass panels cannot hold shelves. You will also need a layer of insulation between them and the wall. They weaken as they age and may crack or shatter.
There are different types of fiberglass panels you can use in your garage. Some types of fiberglass panels go over drywall or plywood. Confirm the type of fiberglass panels you order to keep your project on budget.
Cost per square foot = $1.5-2.5.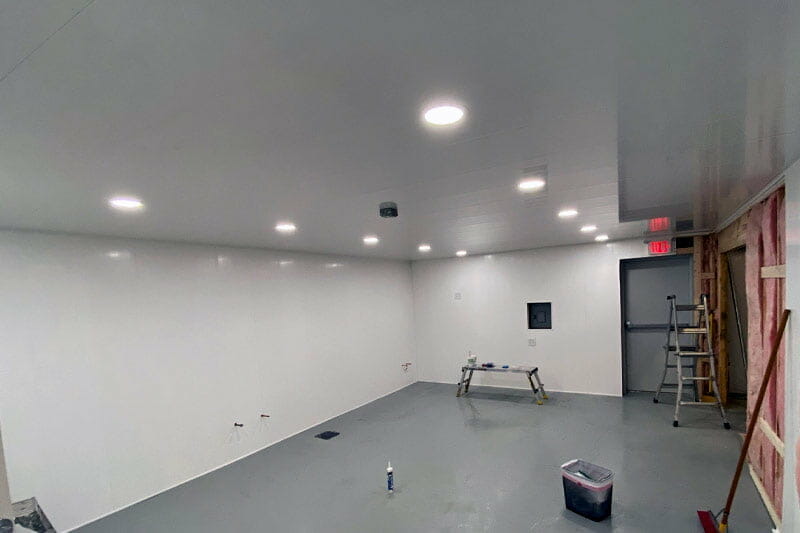 Pegboards and Slat Boards
Pegboards and slat boards are cost-effective wall finishing materials. Pegboard is a wood composite with holes cut in regular intervals. These holes make it easy to fix pegs that you can hang your items and tools on.
Slat boards are sturdier than pegboards. They can hold more weight, making them ideal for garage wall finishing.
Both are cost-effective and allow you to keep your garage neat and organized. These boards are easy to work with, and you can DIY installation to save time and money.
Cost per square foot peg boards = $1
Cost per square foot slat boards = $10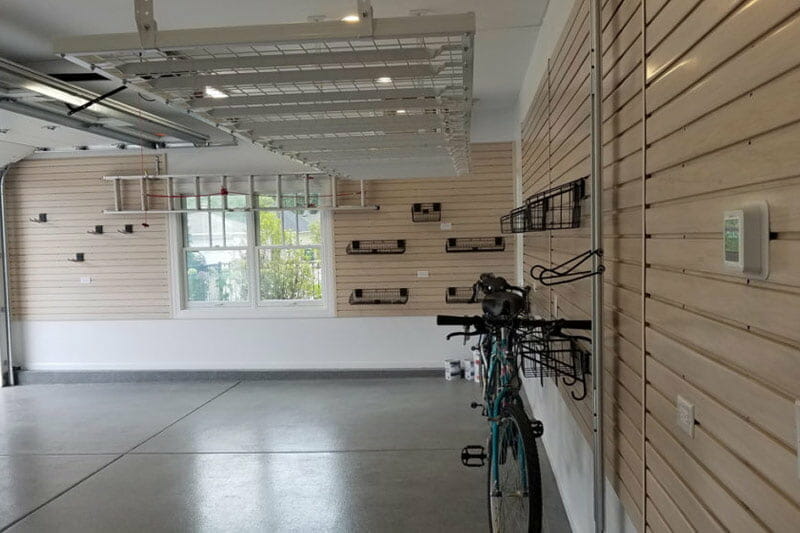 A cement board is similar to drywall for your garage wall finishing. It is fireproof and slows the spread of a fire. It is also moisture-resistant, durable, and does not decay or deteriorate with age. It is hardy and sturdy enough to withstand all the conditions in the garage.
Cost per square foot = $0.7 – $15.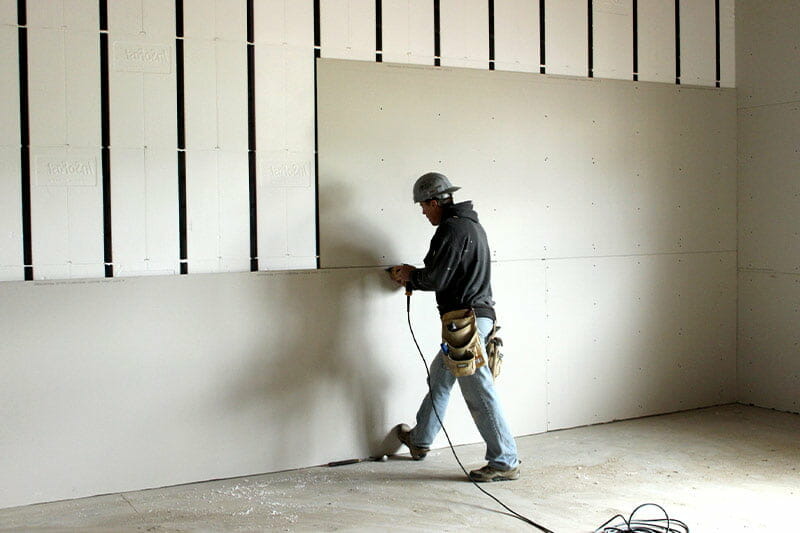 Moisture Resistant Backer Board
Moisture-resistant backer board is also known as the green board. It is moisture-resistant and the best to finish walls in cold regions. It is easy to install and paint. It is durable and sturdy enough to hang your tools on.
Cost per square foot = $0.75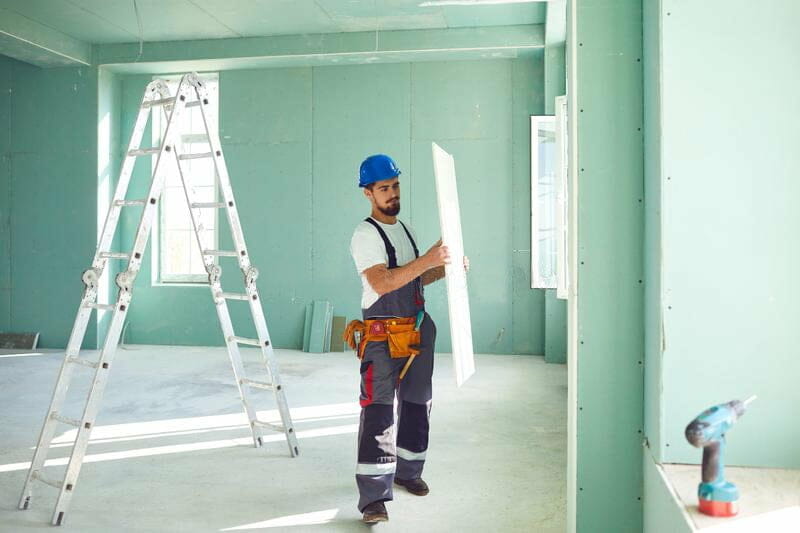 To finish your garage wall on a budget, consider using plywood. It is cheaper than drywall and other materials you could consider. It is easy to work with, and you can DIY your wall finishing project as you only need to screw the plywood in place. Plywood is also easy to paint if you don't want to leave it in its natural state.
A disadvantage of using plywood is that it is not fire-resistant. It may not meet the building code in your area.
Cost per sheet = $10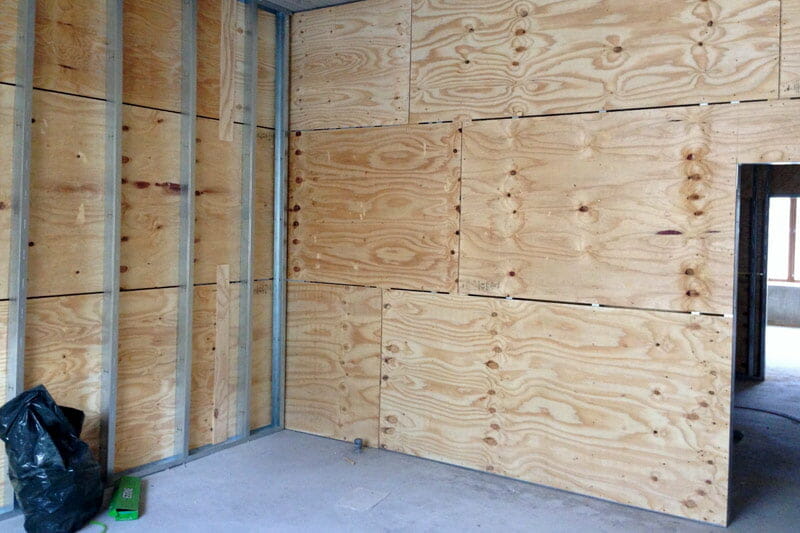 How To Save Money When Finishing Your Garage
Have an estimate. Before starting your project, make sure you know how much it will cost. You will need a professional to advise you on the cost of the materials to use for your project.
Use cheap materials. As you get an estimate for your project, find out the materials you will use. Get at least three quotes from materials suppliers and buy from the cheapest source. Shop from local home improvement stores to get the best price for your finishing materials.
DIY. If you use easy to work with materials such as plywood, you can finish the garage walls by yourself. It saves you a lot of money that you would pay to a professional installer.
Size of your garage. The larger your garage is, the more money you will spend to finish the walls. Consider building a smaller garage to save on wall finishing costs.
Use recycled materials. Use any leftover building materials in your home to keep the cost of renovating your garage walls within budget.
Avoid frills. Keep your garage wall finish simple.
Factors To Consider When Looking For Cheap Materials To Finish Your Garage
When finishing your garage, ensure that you follow the building code in your area. Drywall is the most recommended wall finish by building codes. Fire codes require that you use ¾ inch type X drywall.
The building code in your area may not allow you to use alternative material for your garage walls.
Depending on where you live, you may require a permit to finish your garage. Your local government determines how much you pay for building permits. Permit costs increase the cost of your project.
Depending on the materials you choose to finish your garage wall, you may hire a pro or DIY. You can reduce the cost of your project significantly when you DIY.
Pros will charge you by the hour for their labor. Depending on the material you use, you may need more than one person to complete the job perfectly. It increases the cost of the project significantly.
Current State Of The Garage
The current status of the garage will increase or lower the cost of your finishing project. If the garage needs extensive repairs, you may spend more than expected. If you need to remove items from the garage to start work on the walls, you can save money on your project.
How you want to use the garage after finishing the walls determines what materials you will use. If the purpose is to use it as a workshop or park your car, you can use cheap materials. If you want to use it as an extra room, you will have to use more expensive high-quality materials to make it livable.
Finishing your garage can raise the property value of your home when selling. Finishing the garage walls using high-value materials can lead to an attractive return on investment when selling the property.
What To Expect When You Finish Your Garage Wall
More space. When you finish your garage walls, you can install shelves and hooks on the walls to hang tools and other items. You create more space for an extra car or other household or unused items with tools off the floor.
Enhanced aesthetics. Your garage is more attractive with finished walls. You can paint or decorate the finished garage walls in different ways to make the garage more visually appealing.
Finished garage walls are easy to clean. Different wall finishing materials make it easy to clean your walls. Fiberglass finish can be wiped with a wet cloth to clean dirt and grease marks.
Increase the value of the property. A finished garage helps you to sell your home at a higher price when selling it.
Livable space. Most times, before you finish your garage, you don't want to spend more time than necessary in it. Once it is finished and decorated, the garage becomes a livable space. You can make it an extra room, an office, or rent it out depending on how you finish it.
Hire A Pro To Finish Your Garage Walls
Homegardenguides.com is a FREE tool that connects homeowners to a range of home-improvement professionals.
It is easy to use and connects you to a professional garage wall installer in a few easy steps.
Enter your zip code
Fill out the form on the tool.
Receive at least three quotes from professionals.
Hire a professional to complete the project.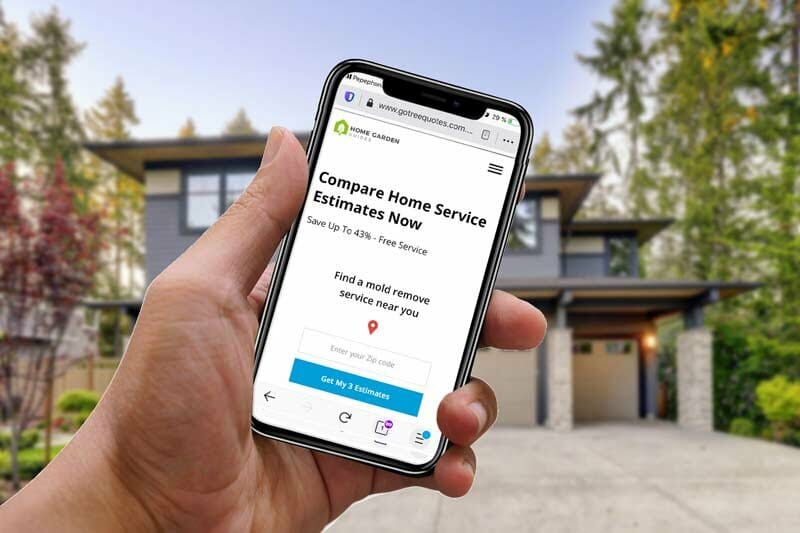 Benefits Of Hiring A Professional To Finish Your Garage Walls
Get It Right the First Time
Hiring a professional ensures that the work done in your garage walls is accurate. If you DIY without the right skills and tools, you are likely to make a mistake that increases the cost of finishing your garage walls.
When working on renovation projects, accidents are likely to happen. Pros have insurance for accidents that may occur while they are at work. Your home insurance may not be sufficient to cover for accidents that you cause when you DIY.
Hiring a pro allows you more time to catch up on work or spend time with family. You may never find time from your busy schedule to complete a garage renovation. However, depending on the scale of the project, it will take a few hours or days.
Complexity Of The Project
Sometimes the amount of work you need to do to finish your garage is overwhelming. Without the right skills and tools to handle the task, you can't do it. If you decide to hire the tools, the project cost will skyrocket. It is better to hire pros since they have the tools and the know-how to handle a complex project.
Pros will offer free repairs for their faulty work. If you DIY and a fault occurs, you will have to call a pro to repair your mistakes.
Pros Of DIY To Finish Your Garage Walls
If you opt for DIY, you will significantly lower the cost of your project. Hiring a pro will double your project costs compared to when you DIY.
When you DIY, you feel proud to show off your skills in finishing garage walls.
Innovative Ways To Use Your Garage After Finishing The Walls
As an extra room or office
Create room for another car
Get additional storage space, for example, by using the roof of the garage with a bike lift.
Recycle unused household items such as filing cabinets to make creative storage spaces.
Add shelves
Laundry
Add lighting to make it attractive and more functional.