You can insulate and drywall a garage to make your home more energy-efficient. Let's look into how much it will cost to finish your garage in this way.
Depending on the size of your garage, it will cost you $2,000 – $16,000 to insulate and drywall your garage. On its own, garage insulation costs $2,000 – $8,000, with most people paying $4,500. Installing drywall in your garage costs $1,200-$5,000.
How much you pay to install insulation and drywall in your garage depends on several factors. The size of the garage and the insulation material are some determinants of the cost.
| | Cost per sq ft |
| --- | --- |
| Fiberglass insulation roll | $0.80 - $1.00 |
| Cellulose insulation | $1.20 - $2.50 |
| Ridgid foam | $0.55 - $1.90 |
| Spray foam | $0.45 - $1.30 |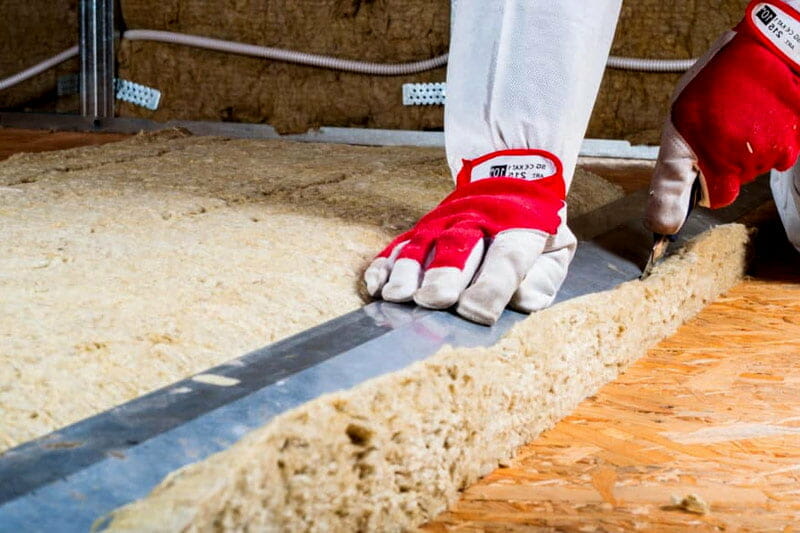 Factors that determine drywall and garage insulation cost
The larger the garage, the more it costs to install drywall and insulate. You will need more material to drywall and insulate a garage. The more materials you buy, the higher the cost.
It will also take longer to install drywall and insulate a larger than a smaller garage.
Pros will charge you more for the work done on a sizable garage than when you have to finish a small garage.
Type of insulation material used
There are many insulation materials you can use for your garage walls. Different insulation materials vary in price. Types of insulation materials include:
Fiberglass insulation roll
It is the cheapest insulation material for garage walls.
It is easy to install.
Not moisture resistant.
Flammable
Skin and eyes irritant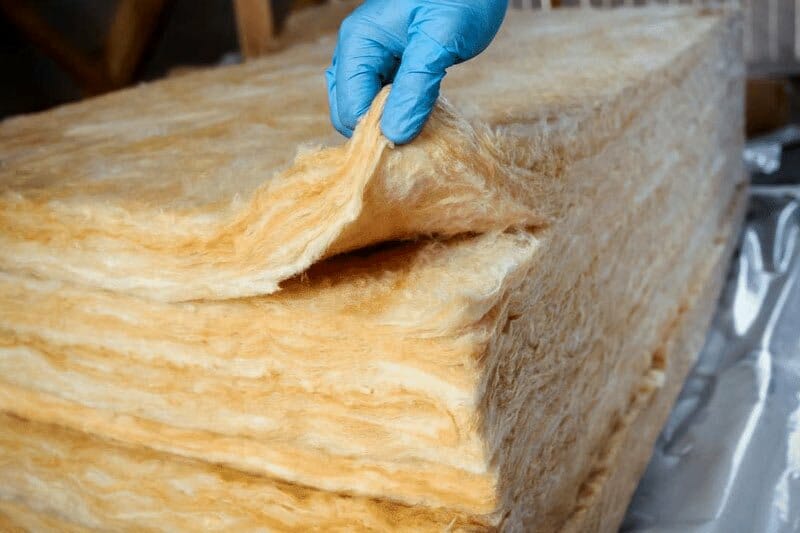 Eco-friendly. It is made out of recycled newspapers.
Fire-resistant
Insect-resistant
Expensive
Must be used with drywall
Inflexible which makes working with it difficult. It is not suitable for DIY.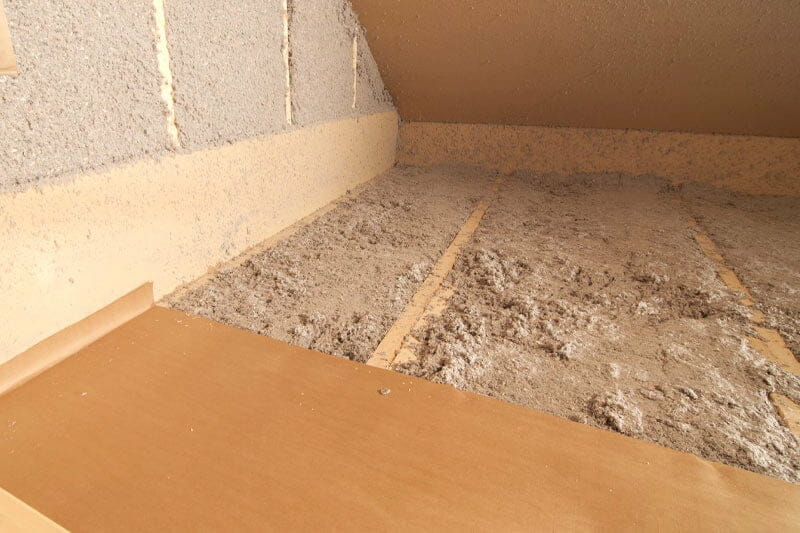 Poor heat conductor.
Cheap.
Soundproof
Not insect resistant
Rigid and difficult to fit.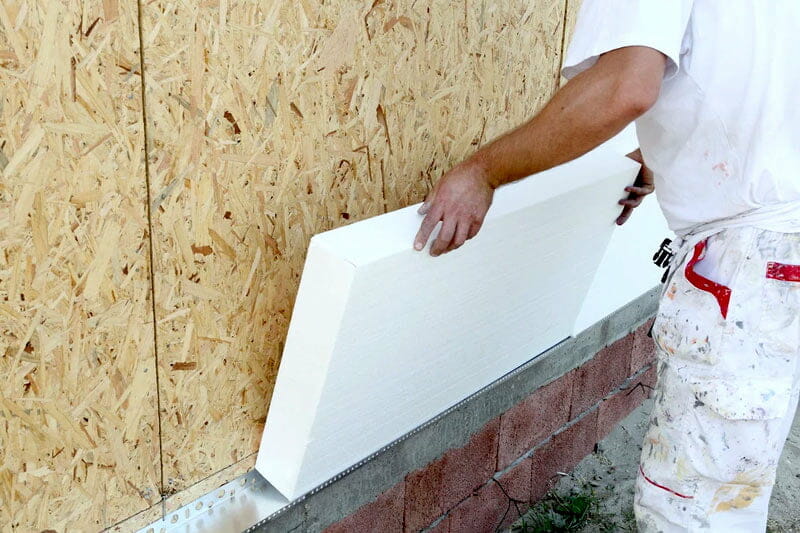 Airtight
Best used in small spaces such as the garage.
Mold and insect resistant.
Poor heat conductor.
You have to hire professionals to install.
Shrinks with age
Expensive.
May expand too much or too little.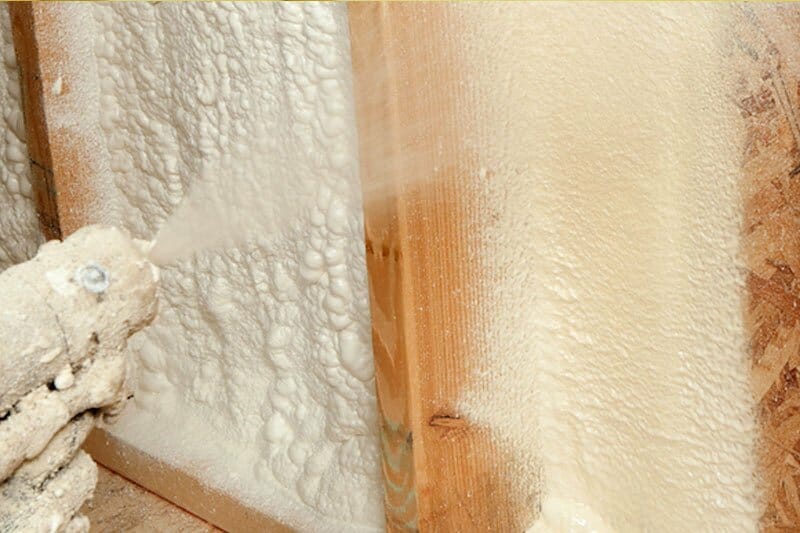 Keeps the garage warm. It prevents warm air from leaving and cold air from outside getting into the garage.
Enhances the strength and life of the garage door.
Dampens noise.
You may not need it.
If not installed correctly, it may misalign the panels.
Your garage may be separate or adjacent to your home. Each garage has different insulation methods and costs. You can choose to insulate your garage walls, ceilings, or doors.
Insulating different parts of the garage has diverse effects. Garage door insulation reduces the entry of heat into the garage.
Make sure to insulate the wall that the garage and home share. It enhances energy efficiency and safety in your home.
Depending on the insulation materials used, you can DIY or hire a pro. You will save lots of money if you DIY. However, it will cost you time and the cost of insulation materials.
Hiring a pro to insulate your garage is expensive. Depending on the insulation materials used, you will pay $0.45 to $2 per foot.
Is it better to hire a pro or DIY?
You can choose to DIY or hire a pro. IF you have time and the right skills to insulate and install drywall in your garage, you can DIY.
However, garage finishing is a job best left to professionals. Drywall installation is a two-person job. Further, you may need to get a permit to finish your garage.
Depending on where you live, you need a license to perform home improvement tasks that require a permit.
Hire a pro for error-free work. Without the right skills and tools, you are likely to make mistakes if you DIY.
Hire a pro to insulate and drywall your garage
If you are looking for a reliable and affordable garage finishing service provider, you can use this FREE tool.
Homegardenguides.com is a free-to-use tool that connects homeowners to garage finishing service providers.
To use this too:
Enter your zip code at the top of the tool.
Fill in the form to provide more details on the service you require.
You will receive three quotes from professional builders.
Contact the provider who falls within your budget and hire them to insulate and install drywall in your garage.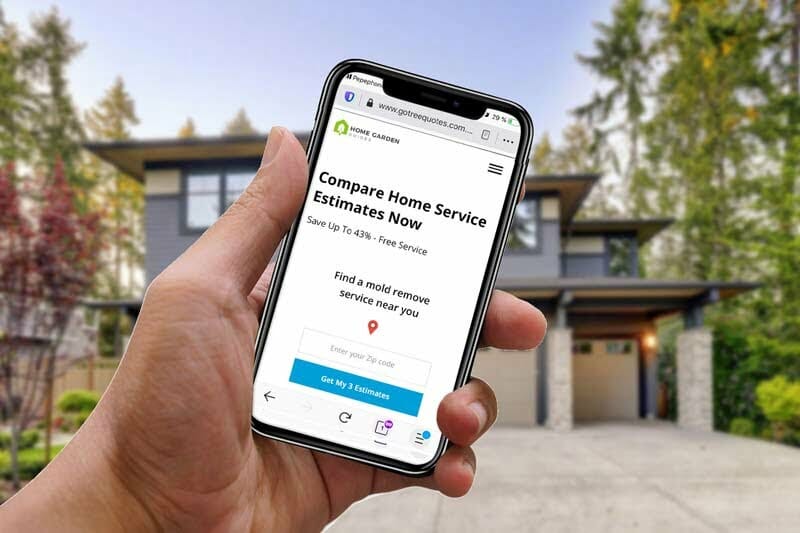 What does R-value mean in insulation
The R-value of a material indicates its insulation effectiveness. The higher the R-value of a material, the better it enhances energy efficiency in your home.
Materials with a high R-value have a higher resistance to heat transfer. If you live in a cold region, you need insulation materials that prevent heat loss. The higher the R-value, the warmer they will keep your home. Hence, the better insulation they provide.
Spray foam has the highest R-value compared to other often used insulation materials.
Why should I insulate a garage?
To remodel and convert the garage to be used for other purposes
Make your home more energy-efficient. Proper insulation ensures that you save on electricity costs as you will not use your HVAC system much.
Soundproofing.
Enhance comfort in your house.
An insulated garage can be used throughout the year.
Protect your walls, pipes, and other fittings.
Factors to consider before adding insulation and drywall to your garage
Depending on where you live, the building codes will specify the type of drywall needed to finish a garage.
Building codes focus on safety. Therefore, they will recommend that you use a drywall that is fire resistant.
Building inspectors in your region will have to approve the drywall installation before you can use the garage. If you do not follow the building codes, you will have to repeat the job or keep the garage unused.
The weather in your location determines how you will finish your garage. In high-temperature regions, you will have to insulate the doors and walls to keep the garage cool.
In low-temperature areas, insulate the walls and ceiling to keep the garage warm and usable.
The weather also determines the type of drywall you will use. In humid locations, avoid drywall that cannot resist moisture.
Determine earlier whether you will hire a pro or DIY. Most people will destroy many sheets of drywall before they can hang it correctly. To avoid this and save money and time, hire a pro.
Before you hire, make sure you know how much you will pay for the project. Collect at least three quotes from professionals to compare and hire one within your budget.
However, if you have the tools, skills, and time to finish the task by yourself, you can save money by hanging the drywall yourself.
How you will use the finished garage
How you will use the garage once it is finished will determine the type of drywall and insulation materials to use.