There are different types of drywall for different applications.
Greenboard is a moisture-resistant drywall used in bathrooms and laundries or anywhere that gets intermittent moisture. Blueboard is known for its strength and anti-dent qualities, so it can be used anywhere you get regular traffic. It is also the best option for a base before plaster skim coating.
With the range of drywall boards available in the market, you have a board to suit all types of building projects.
| | Description | Use case | Cost per sheet |
| --- | --- | --- | --- |
| Blue Board | Dent and moisture resistant | Plaster finish base | $12 - $15 |
| Green Board | Moisture resistant | Bathroom and laundary | $12 - $18 |
| Purple Drywall | Moisture, mold and mildew resistant | Bathroom, Basement, Shower | $12 - $24 |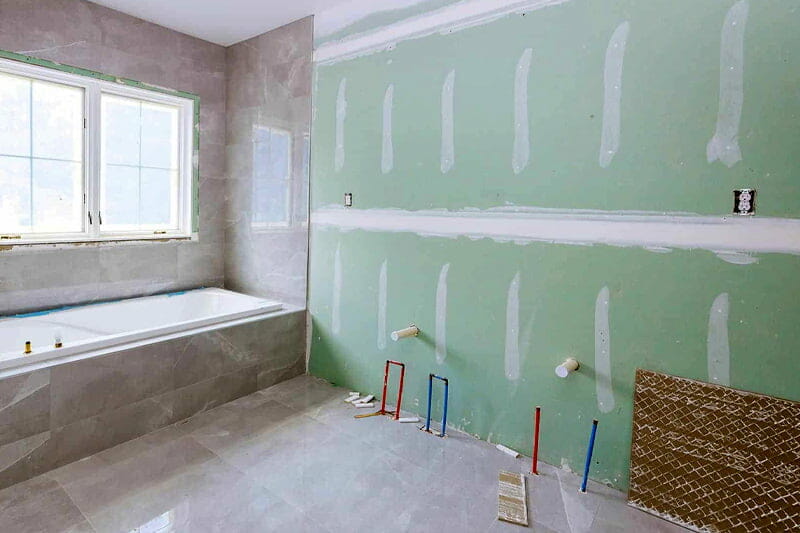 The Green board is moisture resistant. For this reason, it is used in rooms that may experience some levels of moisture and condensation. It can be fixed on bathroom and kitchen walls. However, it is not water-resistant. Thus, it should be fixed in areas on which water will not fall directly on it.
The Blue Board is installed on walls that will be finished with veneer plaster. The blue paper on the blue board ensures that the plaster can be easily applied on the board. The blue board is highly water and mold-resistant. It can be installed in basements and bathrooms.
Plaster doesn't stick easily on a regular drywall board. Hence the uniqueness of the blue board.
Both the green and blue drywall boards are more expensive than regular drywall. Of the two boards, the blue drywall board is about 20% more expensive than the green drywall board on average. The blue board is a higher quality board compared to the green board and hence the higher price.
Blueboard is made of plaster that is covered by two sheets of paper. It is strong and more durable than regular drywall.
Greenboard is a gypsum board that is covered by a green sheet of waxed paper to enhance the water-resistance of the board. It is also thicker than regular drywall.
Is Blueboard Better Than Greenboard?
Blueboard is better than green board and regular drywall. First, the blue board is tougher. The Blue board is stronger and harder than the green board. As a result, it does not dent or scratch. Thus, it is best installed in areas of the home or office that have more traffic.
Secondly, a blue board has a much better appearance than a green board. It can be easily painted or plastered. It is more appealing than regular drywall.
If you want DIY drywall installation, a blue board is much easier to handle than both green board and regular drywall. Even so, you still need to have the right skills to install it. Mistakes you make during installation remain visible at the end of the project. Hence, it is better to have a professional install the blue board for you.
It is easy to apply plaster and paint on the blue board. Regular and green drywall will need a layer of primer before you can apply plaster or paint on them.
The blue board is more water and mold-resistant compared to the green board. It can be installed in the same areas as green board and also in areas with more water.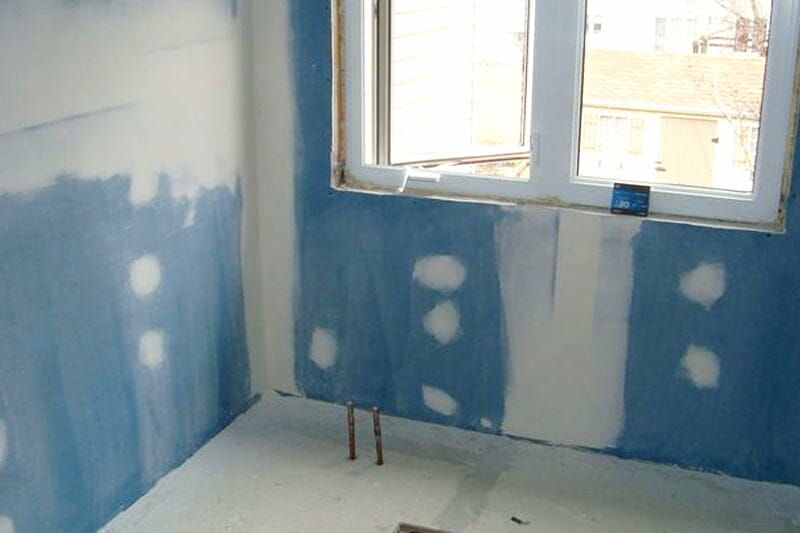 Where To Buy Green And Blue Boards
When you decide to install green or blue boards in your building project, you can purchase from your favorite home improvement store. Or, you can order directly from the manufacturers who will deliver and install it for you.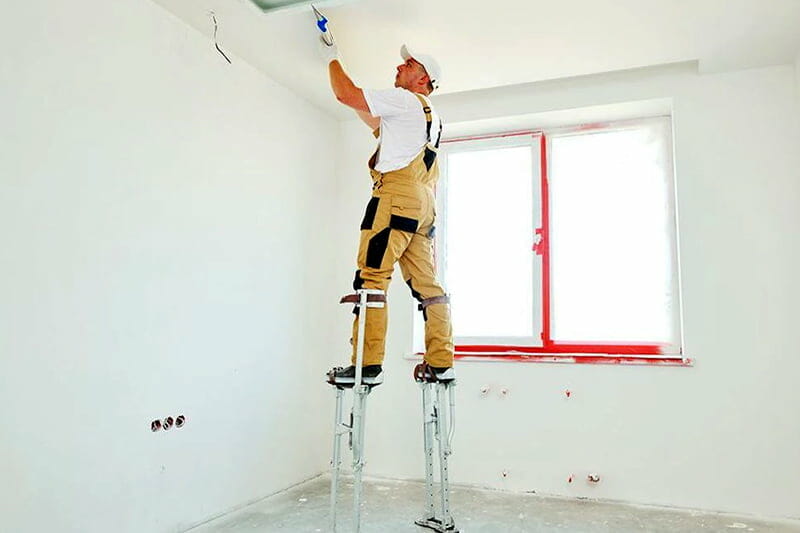 When properly installed, drywall offers a visual appeal to the home. You can easily change a room's appearance with drywall on the walls. It is easy to repaint drywall as many times as you like. It can be installed in both residential and commercial spaces for an elegant look.
Drywall is one of the items that can help you meet building codes affordably. It is fire resistant and slows down the spread of fire in a building. Gypsum boards have crystallized water in them which makes them fire-resistant.
Gypsum boards are affordable to buy and install. This makes it popular with builders.
If you want to minimize the noise in your home, drywall is a cost-effective and appealing solution. It will minimize the noise coming from outside the home and that within the rooms in your home or office.
Drywall is made from recycled material making it an environmentally friendly product. The recycled material is mixed with water, filler, and mined gypsum to make the boards.
You can easily DIY drywall installation. However, it is much better to have a professional do it for you. Professional installation is cost-effective, saves you time, and makes your home or office appealing.
Drywall is easy to work with. It is easy to cut into different shapes to fit into different spaces in your home or office. You can install it on walls, ceilings, and as a tile backer near sinks.
Find A Professional Installer Easily
Homegardenguides.com is a free tool that connects homeowners to professional drywall installers in three easy steps.
Step 1. Enter your location zip code at the top of the page.
Step 2. Provide details on the size of your home and other important information needed for assessment and submit the form.
Step 3. Your information is passed to installers near you. You will then receive three quotes from three installers to compare the installation costs. You can then choose one of the installers to work on the drywall installation project in your home.