Installing a bollard fence is a great way to simplify the movement of people and things in and out of your property. A bollard fence can also help you increase the security level on your premises.
You will pay an average of $950 to install 6-inch in-ground bollards. For low-impact applications, you can install base plate bollards at an average cost of $20 per anchor or $80 per base plate.
The total cost of bollard fencing depends on the type of bollards you choose, the size of your property, and the cost of labor.
Bollards are short posts that protect structures, mark boundaries, and allow pedestrian movement while preventing car traffic.
Bollard fences can be permanent or temporary. Due to their height, you can pass through a bollard fence without noticing it. Others have pleasing aesthetics making them hard to miss.
Average Cost of Bollard Fencing
| Service | Quantity | Low | High |
| --- | --- | --- | --- |
| Surface-mounted Bollard Fencing Costs | Per Bollard | $80 | $260 |
| Below Ground Bollard Fencing Costs | Per Bollard | $75 | $185 |
| Bollard Fencing Labor Costs | Per Bollard | $70 | $90 |
| Total Bollard Fencing Installation Costs | Per Bollard | $70 | $450 |
Surface-Mounted vs. Below-Ground Bollard Fencing Costs
A single standard surface-mounted bollard will cost you an average of $80 to purchase. However, this cost could go up to $260 for customized surface-mounted bollards. Your labor costs for installing surface-mounted bollards will also be relatively low because they are easy to put up.
Regular below-ground bollards will cost you an average of $70 per piece to purchase. Higher-quality versions will cost you $185 per bollard on average. Below-ground bollards are mainly created to offer additional strength and security. They are thus more labor-intensive than surface-mounted bollards.
Bollard Fencing Cost by Type
| Type | Quantity | Low | High |
| --- | --- | --- | --- |
| Removable Bollards | Per piece | $175 | $250 |
| Security Bollards | Per piece | $100 | $450 |
| Retractable Bollards | Per piece | $100 | $450 |
| Lighted Bollards | Per piece | $200 | $285 |
| Flexible Bollards | Per piece | $70 | $325 |
Removable bollards are also called barrier posts. They are a great option if you do not require constant protection in certain areas of your property. You can use them to restrict access to specific areas and remove them when you prefer free flow.
Your parking space is an excellent area to install removable bollards. You can use them to either restrict access or create extra parking space. Expect to pay an average of $212.5 per piece to purchase and install removable bollards.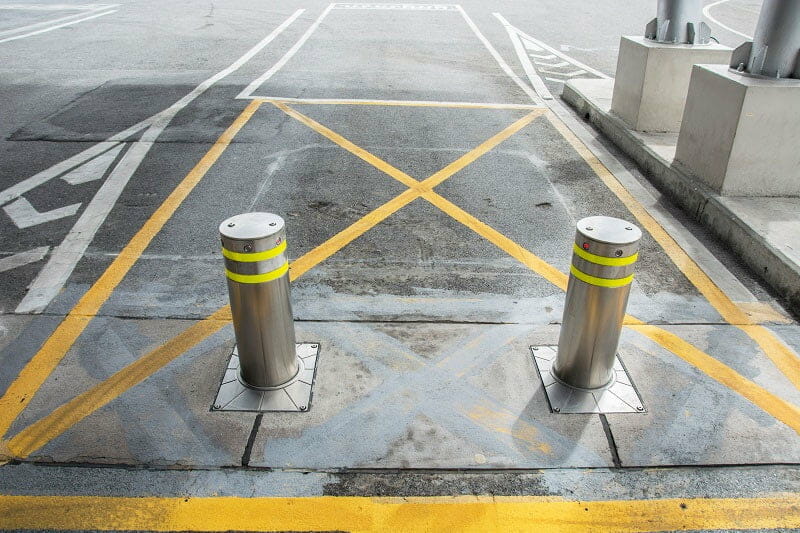 Security bollards are made using hollow steel pipes that are filled with concrete. You can install them to prevent any direct collision of cars with your property.
Security bollards are also aesthetically pleasing and can be painted to improve visibility and fit. You will pay an average of $275 per piece to purchase and install security bollards. This price is dependent on the engineering and strength of your chosen bollards.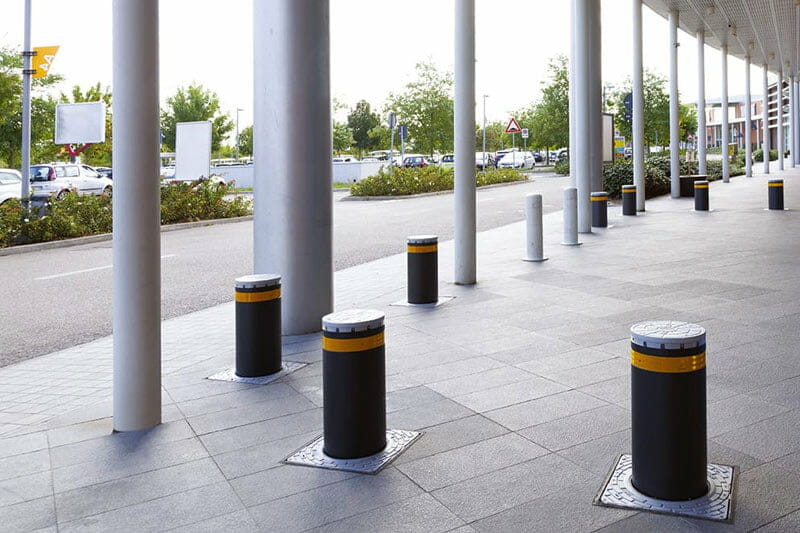 You can install retractable bollards if you want to control the accessibility of people and automobiles into your property.
Retractable bollards work by sliding downwards to allow entry and then returning to their initial position to restrict access. A single retractable bollard will cost you an average of $275 per piece to purchase and install.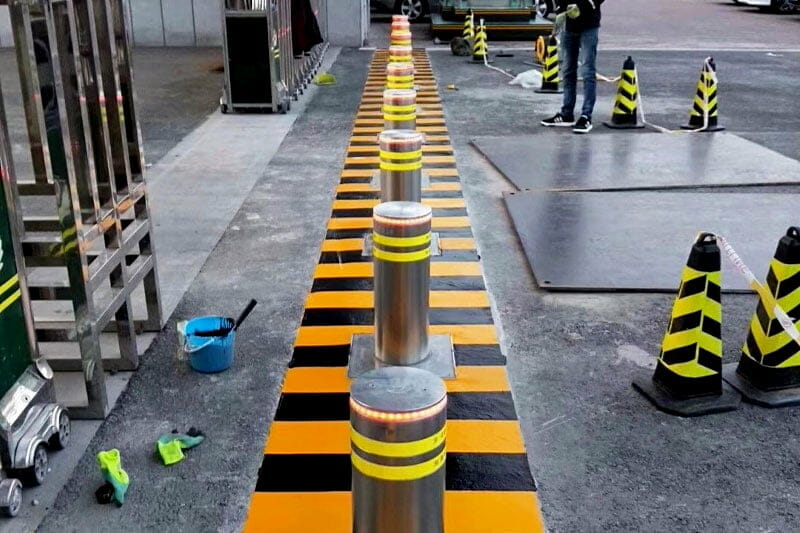 You can place lighted bollards along your paths to provide additional illumination and security for your property. The inbuilt light source in lighted bollards can also add to your property's visual appeal. The light produced from these bollards is eco-friendly because it is solar-powered.
Installing lighted bollards on your property's paths will cost you an average of $242.5 per piece, including labor.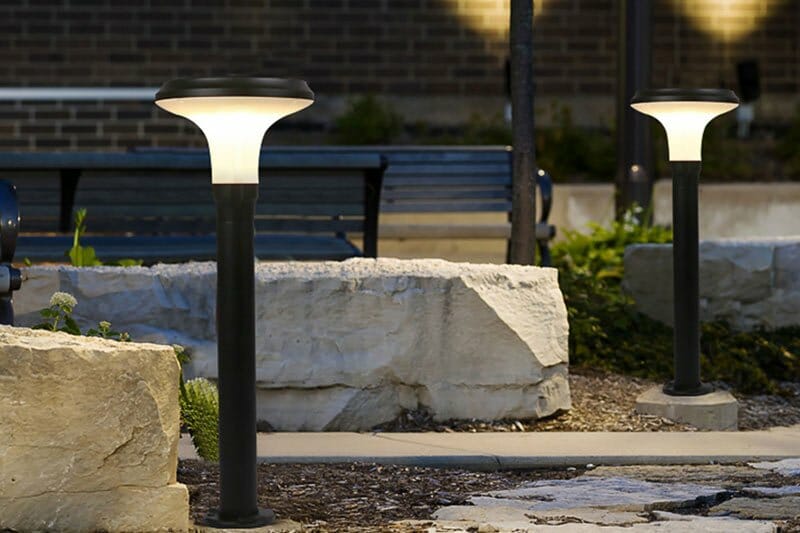 Installing flexible bollards is a great way to improve the visibility of your entry points and protected areas. Such visibility is a result of the reflective surfaces of flexible bollards.
Flexible bollards are also easy to install because they are relatively light. Expect to pay between $70 and $325 per piece to purchase and install flexible bollards.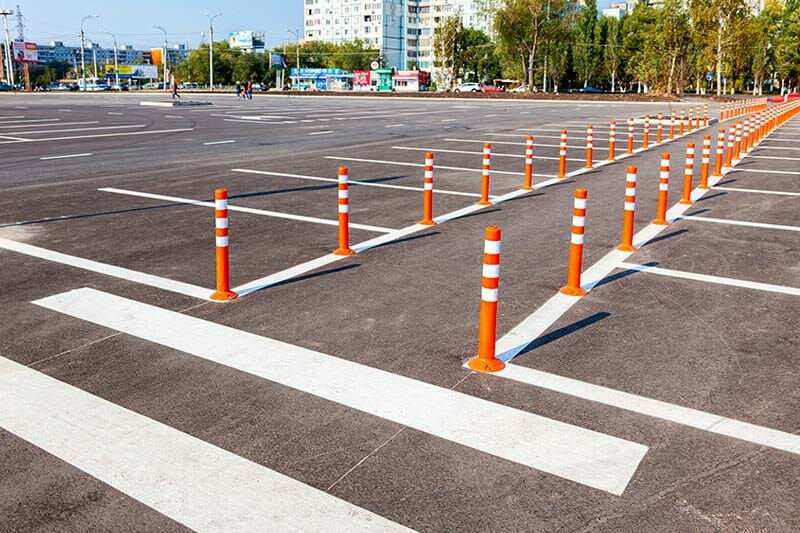 Labor Cost to Install a Bollard Fence
The total labor costs you will incur to install your bollard fence depend on various factors, like the type of bollard chosen, the size of your property, and the material used. You will, however, incur an average cost of $80 in labor to install a regular bollard.
Bollard Fence Maintenance Cost
Without bollard covers, maintaining your bollard fence can prove to be an extremely costly exercise. Hiring professional painters and regularly purchasing the paint to keep your bollards can cost thousands of dollars over the lifetime of your fence.
You do not need to frequently scrape and paint your bollards if you install bollard covers. Such covers can save you an average scraping and painting cost of $20 per post. Bollard covers can also improve the aesthetic value of your bollards for the foreseeable future.
Benefits Of A Bollard Fence
Bollards protect pedestrians from out-of-control vehicles on the road. Road accidents will not harm pedestrians walking on the other side of the bollards if there is an accident.
Bollards ease traffic management on the road. Bollards are installed on the road to divide lanes, provide walkways and create diversions. They are easy to install and carry away when they serve their purpose.
You can also use them to manage parking spaces. Drivers can see the bollards that mark the parking area.
Bollards provide enhanced security to properties near roads. They prevent cars from crashing into buildings.
They can also be set up near shops to prevent theft and burglary. With bollards, escape cars cannot park close to the shop.
DIY vs. Professional Bollard Fence Installation
Depending on the type and size of bollards, you can choose to engage professionals or do the installation yourself. You can install them yourself for smaller jobs by following a few procedures.
It is, however, advisable to hire bollard fencing experts when there is a need to use heavy-duty machines that DIY contractors do not commonly use.
Homegardenguides.com is a FREE tool that quickly matches you with the best bollard fencing specialists in your locality. You can get three free estimates from local professionals in a matter of two minutes. Kindly follow the steps below to enjoy this great service:
Scroll to the top of the page and enter your zip code.
Answer questions about your bollard fencing job.
Your bollard fencing details are forwarded to three local experts who will send you a free estimate for your job with some friendly advice.
You do not require planning permission to put up bollards on your personal property. You may, however, require permission from the landlord if you want to install bollards on rented property.
Yes, you can. When installed at an angle, bollards present a number of structural issues. It is therefore advisable to hire fencing professionals when installing bollards on an uneven surface.