After fence installers do a great job, should you tip them? Is it something that is expected? And how much should you tip them?
Yes, you should tip fence installers. This is because it is a great way of showing your appreciation. Tipping them between $10 and $40 per person is normal. However, tipping a contractor is not something that is always expected because they are usually paid a fair hourly wage.
Here is everything that you need to know about tipping fence installers.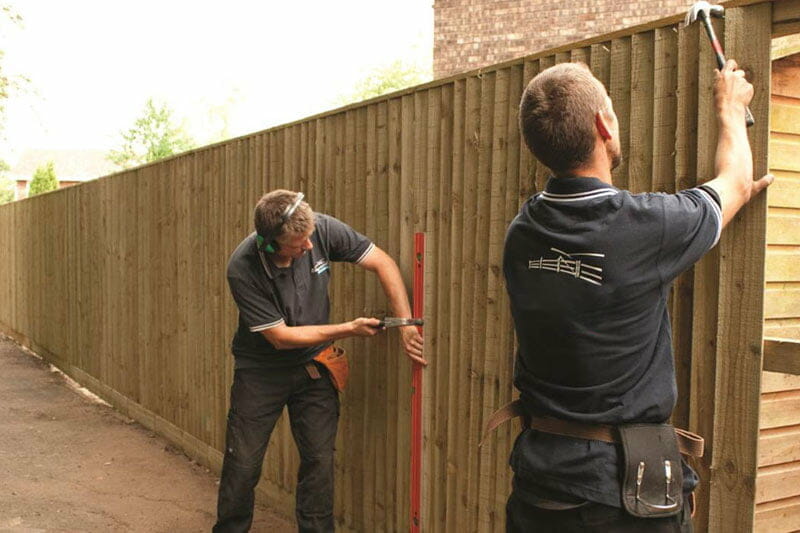 No, it is not customary to tip fence installers.
They also don't ordinarily expect tips.
Generally speaking, people in the service industry are the ones that expect to be tipped. And since contractors usually get paid a fair wage, and their job description doesn't fall under the service industry classification, it is not customary to tip them.
However, it is good to tip installers as a way of appreciating great work. It is also an effective way of showing kindness. It is thus not surprising that about 50% of people tip them, or at least consider it appropriate to tip people who work on their fences.
How much do you tip fencing contractors?
You tip fencing contractors a cash tip of between $10 and $40 per installer. $20 is the most common amount that people tip.
However, you can pay more or less depending on the cost of the fencing project and the quality of the work that the installers did.
When do you tip fencing contractors?
You tip them in the following circumstances.
When they have provided an excellent service and you are satisfied with their professionalism
If they have been working in harsher-than-normal conditions and you want to show your appreciation
If they go the extra mile by providing extra services than what they were paid for. For example, if they clean up after themselves or if they dispose of debris after installing a new fence.
It is a good thing to do and it is something that is sometimes expected. However, this doesn't usually apply in cases where they haven't done their work to your satisfaction.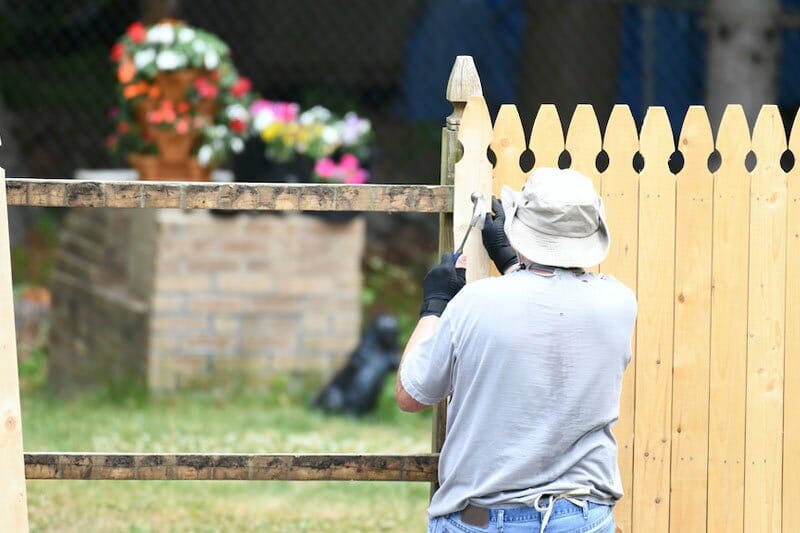 When shouldn't you tip fence installers?
You shouldn't tip fence installers if:
They have done a poor job
They cannot accept tips because their employers prohibit employees from accepting tips.
For example, many big box stores do not allow their employees to accept tips. Therefore, even if a delivery person, like an appliance delivery guy, offers good service, you shouldn't tip simply because that would be against company policy.
They haven't completed their job according to the agreement that you entered with them
If the fence installer is self-employed and is a business owner who owns the fence installation service
Even if the fence installers did a great job, you may not tip them if they are rude
If they don't arrive on time, or fail to do the job within the agreed time frame.
Things to consider before you tip
Some of the things that you should keep in mind when tipping include:
If you want your fence installed during a period that features harsh weather, then you should consider tipping. This is so even if the contractors are paid hourly, at a rate that is considered fair. In such a case, tipping them is a good way of appreciating their dedication.
Reaching remote areas takes more time. It may also consume more resources than usual.
Therefore, if you are located in a remote area and the service providers make the trip without complaining or charging you extra, then tipping them is something that will make sense.
If the fence installation work that the contractors have to do is a quick job, you can tip on the lower end of the tipping scale (between $5 and $10 per person).
But If the project that they are working on is big and labor-intensive, then the amount that you tip should be on the higher end of the tipping scale (between $15 and $30 per person).
Whether you tip or not should also depend on the season.
For example, if the contractors are working on your fence during the Christmas holiday, then tipping as a way of expressing the Christmas or holiday spirit is appropriate.
It may also be a way of expressing your gratitude for the sacrifice that they make by installing your fence and not being with their family. Therefore, you can tip a little more during the holidays.
Do you always have to tip contractors?
No, you don't always have to tip the people who are working on your fence. This is so even if they have done a great job.
Why? Because there are different ways in which you can make a person who is working on your property feel appreciated.
Here are the different ways in which most people show appreciation without necessarily giving out money.
Provide a shade if it is hot outside
Serve them iced tea
Provide a cold soda during the summer heat
Leave a good review on their website or on a reputable review website
Give them a referral
Order pizza for the entire crew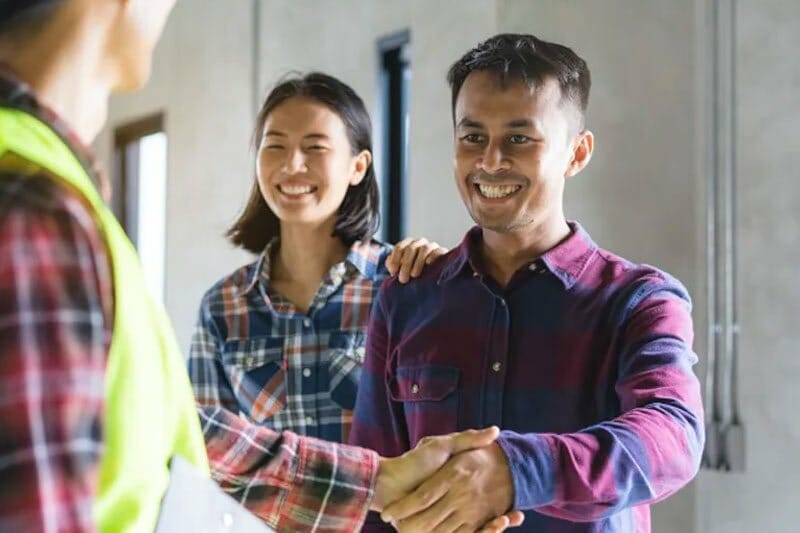 Here are additional tips.
You should clarify that it is a token of your appreciation of their excellent work
If you feel inclined to tip workers, don't make a big spectacle out of it. If you do, most people will likely take offense
Give the tip directly to the working crew and not their employer
If you are in doubt about whether the gesture will be appreciated, you can always ask.
Use this free service to find a fence installer near you
If you need help installing or fixing a fence, you should use HomeGardenGuides.com. The site offers a free service that allows you to easily explore and rate the quality of services that fencing experts in your area provide.
The service that they provide quickly matches you with the top-voted local expert fence repair services.
Using the website, you can get 3 estimates fast by real certified experts in your area in just 2 minutes.
Here is how it works.
You scroll to the top of the page and enter your Zip code.
Answer questions about your fencing needs and preferences
Your details will be forwarded to three local experts.
You will then receive a price estimate – in writing – for the job and some friendly advice.
IMPORTANT: There is no obligation to hire. This is a free tool and service to be used at your pleasure, whether you just need more information on fixing a fence or you need an expert's advice.