The actual fine for not cutting your grass varies with states and municipalities. Grasses that grow in excess of 6-12 inches are usually subject to fines. It is common for some states and counties to have laws about keeping your lawn under control.
If your grass grows beyond a certain height, you will be fined. The fine for not cutting your grass can range from $50 charged by homeowners' association to about $1,500 charged by state authorities. You may be asked to pay a fixed price or they can mow it and charge you for the service as a fine.
Lawn mowing regulations may be set by government authorities, homeowners associations, or by the police. It comes down to what is attainable where you live.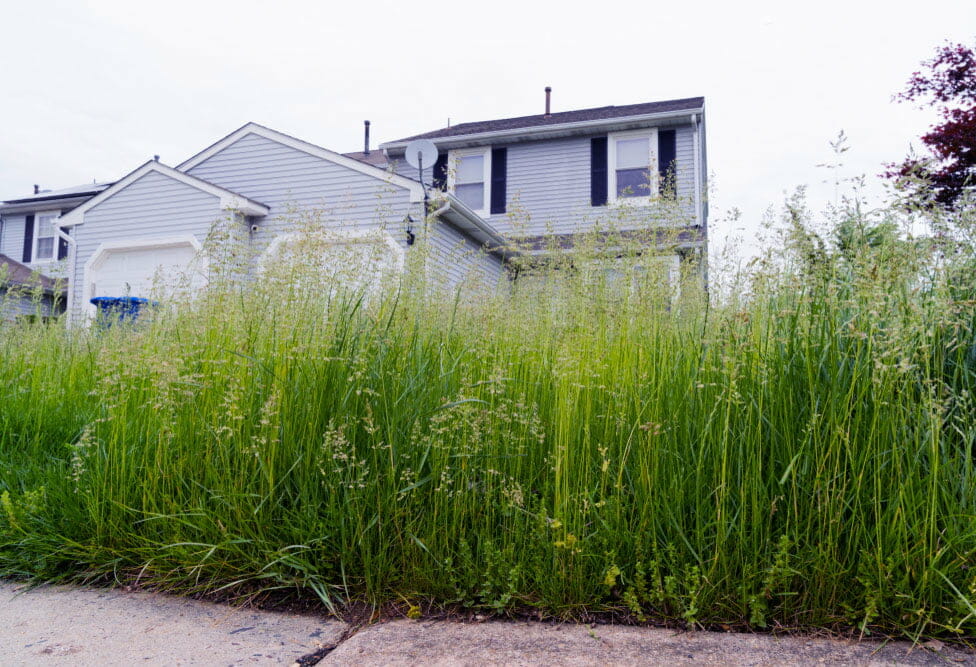 District regulations in Columbia prohibit property owners – both commercial and residential – from allowing grass and weeds on their premises to grow beyond 8 inches in height.
Violating this regulation could lead to fines of $500 or more. You are expected to keep your property and premises clean, safe, and in a sanitary condition.
For residents of Tuscaloosa, violating the lawn mowing order can attract up to $736 in fines. The Tuscaloosa Police Department Code Enforcement Division is placed in charge of this.
Tuscaloosa City Municipal fines you for grass or weeds at your residence that exceeds 12 inches in height. If this happens, They will leave a notice that the lawn must be cut within seven days to avoid sanctions for unlawful growth of vegetation.
For residents of Virginia, it is not allowed to keep your grass growing beyond 12 inches. If the order is violated, the governing body will give reasonable notice to mow the lawn. If the notice is not abided by, they will have the grass or lawn area cut by their agents or employees.
In this case, the cost and expenses incurred will be chargeable to and paid by the property owner. It may be collected by the county as taxes and levies. Violation of such ordinance may be punishable by a civil penalty of about $100.
The fine for property owners in California who don't get their overgrown weeds and dry grasses mowed to comply with the city code is a minimum of $1,000. This is in addition to the cost of mowing the lawn that will be paid to the contract workers. In total, you may be charged up to $1,500 depending on the size of the lawn.
If you're resident in Indianapolis, your grass and weeds should not exceed 12 inches in height. If you're seen violating the regulation, you'll be given 10 days to mow the overgrown grass.
If it goes beyond the 10 days, the city takes care of the lawn and the resident is charged $363 as a fine to cover the cost of mowing the lawn.
Why do you need to mow the lawn?
Mowing the lawn at the appropriate time has two immense benefits. These include:
As for the cosmetic benefit, a properly cut lawn is something that is very pleasant to behold. Mowing the lawn on a regular basis helps keep the grass short, neat, and even. It also supports lateral growth that makes your grass become thicker, giving your lawn a very well manicured and orderly appearance.
The health benefits that come with mowing the lawn on a regular basis are just as important. A lawn full of weak and overgrown grass is more susceptible to disease, pests, and weeds.
Mowing the lawn helps to keep your lawn healthy and eliminate some of the pests from the grass at the same time. It also can ensure that various pieces of debris are picked up and cleared during mowing. This will prevent the accumulation of dirt and debris on the lawn.
Is it illegal to not mow your lawn?
It is against the law to do anything that interferes with your neighbor's ability to enjoy their own property. Thus, not cutting your grass becomes illegal. There are practical and legal consequences that are obtainable in many states if you refuse to mow your lawn.
Apart from making your residence and the neighborhood an eyesore, tall grass supports bug infestation. Snakes, mosquitos, rodents, and other pests are also easily harbored by grown grasses.
More importantly, it reduces the values of the properties around if they're trying to sell a home.
Are there lawn mowing laws?
Lawn mowing laws are usually made by local, city, or county ordinances to limit various aspects of motorized lawn mowing. The content of their laws will vary based on where you live. They can sometimes differ greatly between suburbs in the same metropolitan area. Lawn mowing laws range from acceptable times to cut grasses, to noise limits of the machinery used.
Can you mow your lawn at night?
Many municipalities place limits on the allowed time you can mow your lawn. The exact limits vary by jurisdiction. A common restriction might be a prohibition on lawn mowing between 10 p.m. and 7 a.m. This is to avoid sleep interruptions as a result of noise from the machinery.
It is thus recommended to mow during the day. However, not all municipalities have these regulations. Consult your local council if you are having trouble with a neighbor mowing at odd hours.
How often should you mow?
There's no strict rule that tells you when to mow. The most important thing is to ensure that your grasses do not grow above the recommended limits. Weekly mowing is the average rule, but some lawns need more frequent cutting.
Other lawns can grow a bit slow and might need cutting only once every ten days to two weeks. Generally, you shouldn't cut off more than one-third of the grass blade so you don't harm the grass.
Who to call when neighbors don't cut grass
Having tall grasses in your neighborhood could be a threat to homeowners around. You should report properties with grass exceeding the allowed height to your local council.
If you live in a community with a homeowners' association (HOA), let it know about the unkempt house near you. The local government or HOA might take care of the problem and then bill the homeowner.
Lawn mowing service near me
HomeGardenGuides.com is a free service that quickly matches you with top-voted lawn care specialists. You can get three estimates fast from real certified experts in your area in just 2 minutes.
Scroll to the top of the page and enter your Zip code.
Answer questions about your lawn mowing job
Your lawn mowing details are forwarded to three local experts. They will send you a price estimate for the job and some friendly advice.
IMPORTANT: There is no obligation to hire. This is a free tool and service to be used at your pleasure.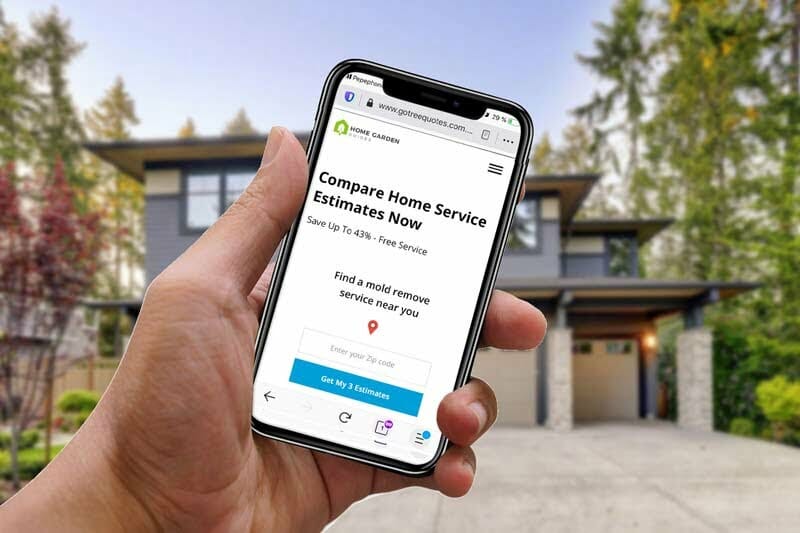 Get paid not to mow your lawn in Minnesota
Mowing your lawn in Minnesota is a different story. They want you to do the exact opposite. This is especially true if the grass on your lawn falls in the species of Turfgrass. Turf is the single biggest crop in the United States — covering roughly 1.9 percent of America.
Turfgrass helps to prevent erosion and reduces greenhouse gasses. It also supports bioremediation, degrading herbicides, and pesticides to avoid them running into groundwater. Turfgrass provides few nutrients for coexisting wild creatures, including birds, butterflies, and rabbits.
As part of its environmental sustainability moves, you will be eligible for a grant ranging from $150-500 in Minnesota for letting your grass grow long. By allowing grass to grow on your lawn and seeding it with clover and wildflowers, you will be delighting your neighboring wildlife as well as your neighboring humans.