Sod and hydroseed are both excellent methods of establishing your lawn. But which one is cheaper?
Sod is more expensive than hydroseeding. Hydroseed can be up to 10 x times cheaper than sod and it is a wise option for large lawns because it is more affordable.
Generally, hydroseed seed costs about $200 for 1000 square foot while sod goes for approximately $1000 – $2000 per 1000 square foot.
Description
Quantity
Low
High
Cost of sod per square foot
1 Sq ft.
$1
$2
Cost of hydroseed per sq foot
1 Sq ft.
$0.06
$0.20
Sod labor cost
1 hrs
$35
$75
Hydroseed labor
1 hrs
$35
$75
Sod material cost per sq ft.
1 Sq ft.
$0.24
$0.65
Cheapest = Hydroseeding
10 x cheaper than sod
Whether you choose sod or hydroseed, the grass will establish depending on the weather, quality of the grass, type, quality of soil, and the time you will put in to care for and maintain your lawn.
The type of lawn establishment you want will depend on your personal preferences. For instance, if you want fast results, sodding is the best option. Nevertheless, if you want an affordable option, hydroseeding is the way to go, but you will need to be patient.
More so, sodding is ideal if you want golf-quality results because the pallets are just like synthetic grass carpets.
If you have a tight schedule, you may have little time to tend to your lawn. For this reason, sodding will be an excellent pick because it does not require a lot of care and maintenance like hydroseeding.
If you are a gardening and landscaping enthusiast, hydroseeding is for you as it will allow you to establish your yard from the ground. More so, you will have a sense of satisfaction by going through the entire process and coming out successful.
Most people tend to lean towards DIY installation because it is cheaper than hiring a professional. DIYing is okay, but it is essential to have an idea of the process. You should read through several guides and ask for experts' advice before you begin to avoid making many mistakes. Besides, you should take the time to weigh both DIY and professional pros and cons.
As much as you want to save on the cost, it is sometimes better to hire professionals because they are more experienced and will guarantee faster results. More so, your lawn will look more beautiful and professional because the experts have specialized in lawn care. However, hiring professionals tends to be costlier than DIY because you have to pay the pros after finishing the project.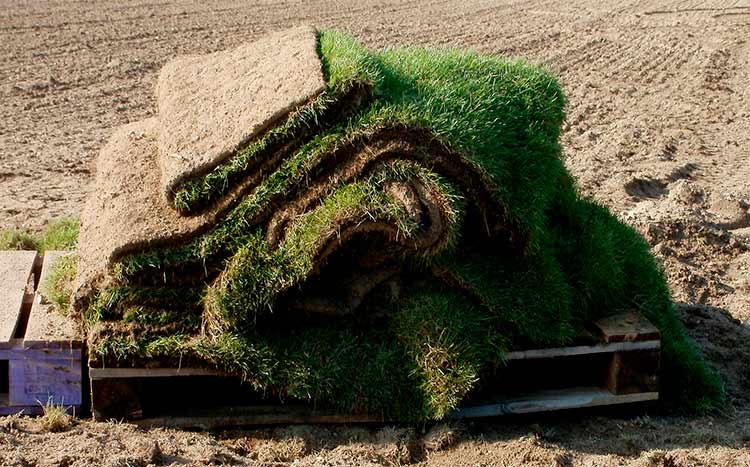 How much more expensive is sod than hydroseeding?
Sod is about four times or 70 percent more expensive than hydroseeding. This is because someone else has put in the time to buy the materials and grass for you. So, you are getting ready-made grass that has already been professionally cared for by another person. That is why it is dramatically costlier than hydroseeding.
For hydroseeding, you will buy a mixture containing grass seeds, fertilizer, binding material, and mulch. This mixture is then sprayed on your lawn, and it can take up to seven days to grow. You will also need to invest in labor for spraying and tending the grass until it sprouts and becomes established. Larger lawns are less expensive in terms of labor costs compared to smaller yards.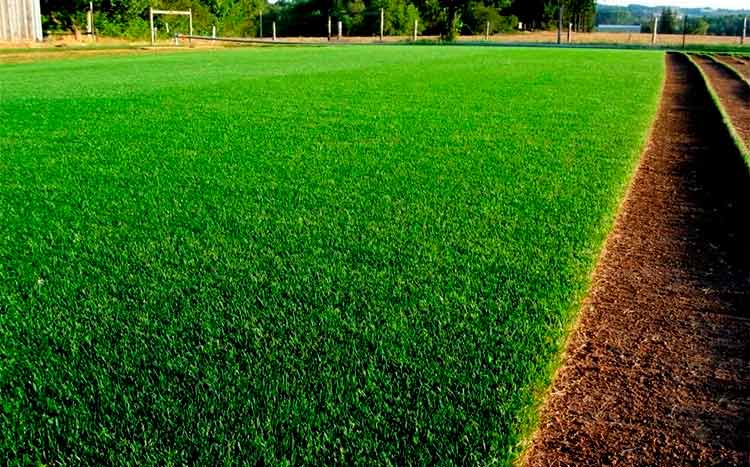 Is DIY sod cheaper than professional hydroseeding?
Typically, sod is more labor-intensive and more expensive than hydroseeding, regardless of the type of seed or method you choose to install. This means that professional hydroseeding is still cheaper than DIY sodding because the sod itself is very expensive.
Which is better quality grass, sod, or hydroseed?
Sod is the best to choose if you want an instant yard, and it is less labor-intensive. Besides, you can lay the sod yourself because the process is straightforward. However, if you want high-quality turf, hydroseeding is the way to go.
Hydroseeding will take longer because the seed takes time to sprout and establish than. More so, it is effective in preventing soil erosion in your yard, and its overall installation and material cost is cheaper than sod.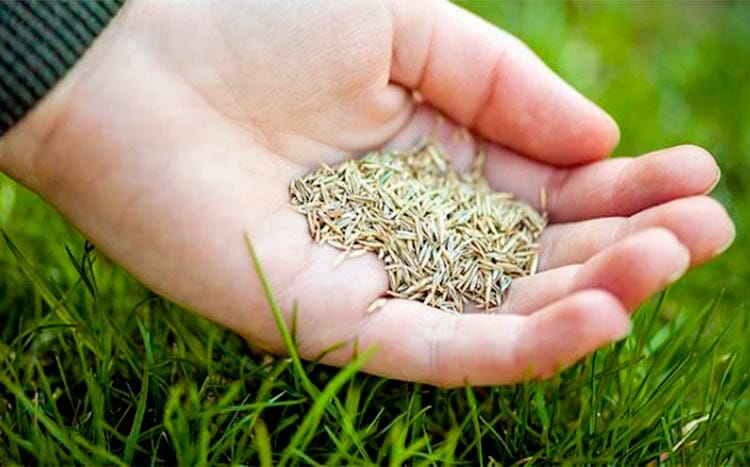 Things to consider when installing sod or hydroseed
Whatever method you choose to establish your lawn, you should know that early appearances do not guarantee long-term results. Hydroseed may need to be applied more than once because some seeds may not take the first time. So, you should ensure you take proper care and maintenance for the seed to establish faster and better.
With sod, you will get an instant golf course-quality lawn, but you need to water it continuously until it is fully established on your lawn. Without proper care and maintenance, it may burn out and die, thus requiring a replacement.
Typically, hydroseed takes about five to seven days to sprout fully and takes up to a month to look presentable. This depends on your local climates like temperature and rainfall. Sod, on the other hand, can take up immediately depending on how you will care for it.
The time of year you choose to install sod or hydroseed also matters a lot. You have to select the best time to establish your lawn to prevent the grass from drying up. Most people prefer laying new grass during fall because other times of the year tend to have a high failure rate.
Your soil's type and quality is also of great importance when planning to lay new grass on your lawn. It is essential to test the soil's pH and know the existing nutrients to have an idea of what you need to add or adjust.
Adding topsoil is essential as it adds nutrients to the existing soil and makes the new grass grow healthier. Most people prefer using mushroom soil with topsoil before sodding or seeding for fast and better results.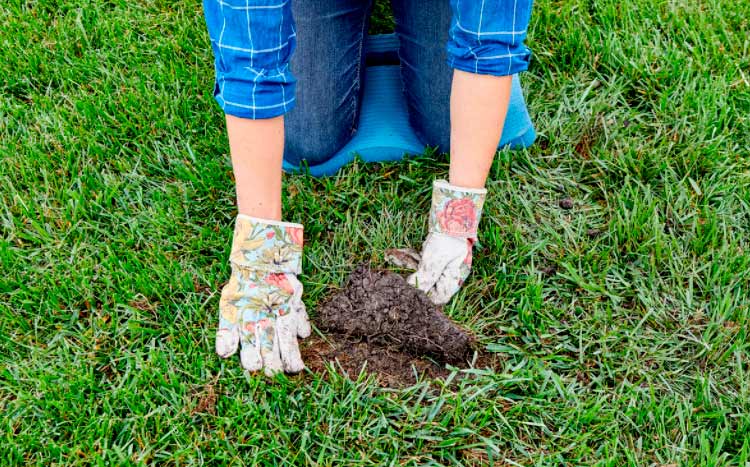 Hydroseeding pros and cons
Hydroseeding is an excellent alternative to sodding, and it is much cheaper, but you will need to get your hands dirty. Below are the advantages and disadvantages of this lawn establishment method.
Pros
It is significantly cheaper to hydroseed your lawn than to sod. The cost of installing can be up to four times less expensive than sod.
The installation/labor cost is way cheaper whether you DIY or hire professionals.
Hydroseeding offers you more options as you can select the specific grass to put on your lawn depending on your soil type.
It is more consistent because the grass is left in one place without being disturbed like sod. The grass, thus, develops deeper and stronger roots that are ideal for long-term health.
Generally, hydroseeding has a lower disease rate because it comprises different grasses.
Cons
Hydroseeding requires a lot of water and extremely high maintenance levels that may be tiresome at some point.
A lot of weeds grow, which require multiple weed treatment that comes at an extra cost.
Installation of hydroseed is dependent on the weather, and it is not suitable to install it in the summer and winter. More so, high rains can erode it.
Hydroseed takes a long time, which may be even one year, to be fully ready to withstand heavy foot traffic.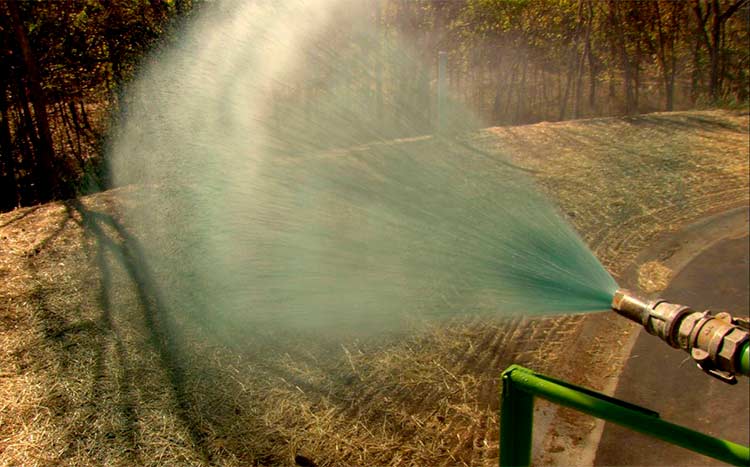 Pros
Sodding gives immediate gratification because the grass is ready-made.
The lawn is usually ready to use within a few weeks once the grass is fully attached to the soil.
It is very beautiful and appealing as it provides golf course quality results.
Sod gives you flexibility in terms of installing it as it is less dependent on the season. It establishes fast as long as the weather is not extreme.
Sod provides you a quick erosion control on your lawn.
Since sod is grown in a highly controlled environment, it will have fewer weeds.
Sod requires less watering compared to hydroseeding. Besides, it is stronger even during high rains.
Cons
The cost of sod is much higher to install than hydroseed even if it is faster to install
The installation/labor cost is also more expensive whether you hire pros or DIY the project.
Sod requires specific environments to establish fully. For instance, it may fail to take root in a shady environment.
Sod has limited grass options, and you will need to research whether the available sod will fit your yard.