Mold in your home air conditioning ducts is not a good sign as it is more than likely in the rest of your home, transported when you turn the air con on. Removing from HVAC first is key to mold remediation.
You will pay $700 – $3,000 for mold removal from your HVAC air ducts depending on whether it is isolated or extensive. The average cost of mold removal for most homes is $1,875.
There are several factors that determine how much you will pay for mold removal from your HVAC air ducts.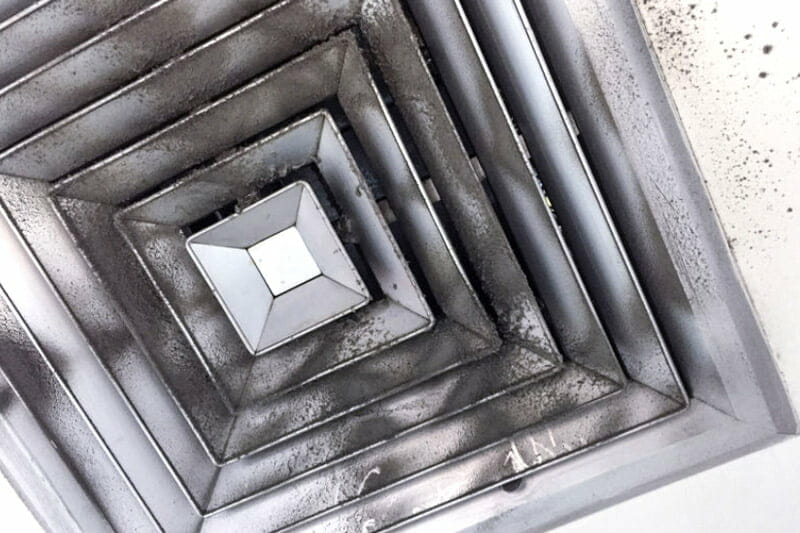 Number Of Air Ducts In Your Home
If you have many air ducts in your home and you have mold in all of them, you will probably be charged by the foot by your local pro mold removal specialist.
You will probably need them to conduct an extensive inspection, but if it is isolated, like just above the bathroom, then the cost will be far less.
The more mold you have in your air ducts will also determine how much you pay. A professional mold remover will inspect your air ducts to assess the levels of mold infestation in your air ducts. The larger the area with the mold infestation, the more resources needed to remove the mold.' Consequently, the more you will pay.
If they are tricky to get to, need dismantling or are very old, this can also add to cost. Time is money in this game and the longer it takes the more it is going to cost you.
Do I Need A Professional To Remove Mold From My Air Ducts
Depending on the amount of mold in your homes, you may or may not need a professional to remove mold from your air ducts.
If the mold infestation levels are low and you see it is isolated, you can use a homemade solution to remove the mold so you won't need to hire a professional.
If the mold is too deep in the air duct, you will need a professional with the right tools to do the job.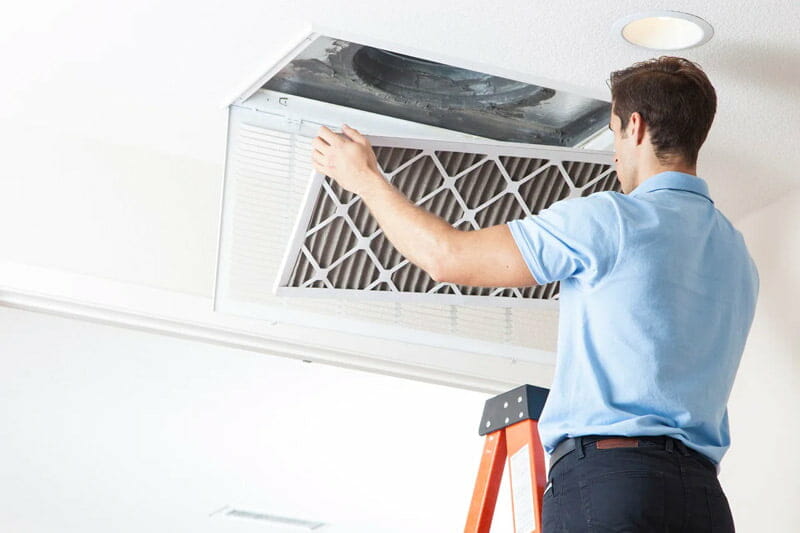 Professional Mold Removers Vs DIY
You can hire professional mold removers or use a homemade solution to clean the mold of your air ducts.
If you hire a professional remover, you will pay as much as they charge. Professional cleaners will charge you per foot of mold infestation or for every hour they will spend in your house. You will pay up to $3,000 depending on the size of your home or the amount of mold in your home.
However, if you choose to DIY, you will only pay for the cost of materials you will use to make your homemade solution. Mold causes respiratory diseases so the correct PPE is mandatory. Gear includes full-body protective clothing and masks that they wear to protect themselves from inhaling the mold.
They also have the chemicals needed to kill the mold and ensure that it will not come back. A professional is also able to handle the source of the mold problem to keep it from growing in the air ducts again.
Besides time, the cost of removing mold by yourself will not equal the cost of hiring a professional to remove the mold.
Use this free tool to save on pro mold specialists
Homegardenguides.com is a tool that connects homeowners with mold problems to mold removal professionals in two easy steps.
First, you need to enter your location zip code in the space provided.
Second, fill in the form to provide more details about the mold problem you are facing and submit the form.
You will then receive at least three quotes from mold removal professionals.
Choose one of the professionals depending on whether they meet your budgetary needs to remove mold from your home.
Different mold removal professionals charge different amounts to remove mold in your homes.
Homemade Solution To Remove Mold From Your Air Ducts
If you opt not to hire a professional to remove mold from your air ducts, you can DIY mold removal.
For successful DIY mold removal, you need to make a homemade solution to kill mold. You can use ammonia or bleach.
When you use ammonia, mix 1 part of ammonia with 1 part of water. Then put it in a spray bottle and spray it all over the mold in your home. When you use ammonia to kill mold, make sure to wear a mask and gloves. Then stay out of the room for about 4 hours.
Another solution you can make is by mixing 1 part of bleach and 10 parts of water. Spray the solution onto the mold-infested area. Also, wear gloves and masks as you use this solution.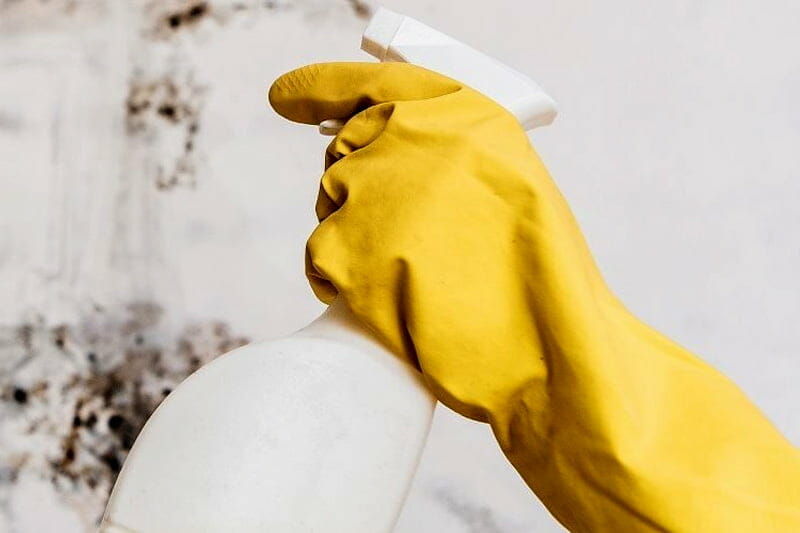 How To Prevent Mold From Growing In Your Air Ducts in the Future
You can prevent mold from growing in your air ducts. It will prevent you from getting respiratory infections.
Make sure that your air ducts are not blocked by furniture or anything in your house. Also, ensure that the air ducts are kept clean. Proper installation of the air ducts also ensures that air ducts don't get mold.
Also, ensure that you keep moisture away from the air ducts to prevent mold from growing in your air ducts.