If you want to rent or sell a property in New York State it is recommended to get familiar with some specific laws about mold remediation that protects tenants and home buyers.
The purpose of these laws is to outline the disclosure and mold presence. Also, the responsibility of the landlord and who had to pay for mold removal.
In this article, I will lead you through the details about your rights and mold laws in New York State.
Article 32 of the New Youk State Labor Law, establishes licensing requirements and minimum work standards for professionals engaged in mold assessment and remediation. The following three components are the main parts of the law:
In order for customers to be protected, The Mold Program requires contractors to obtain appropriate training prior to being licensed to perform mold assessment, remediation, or abatement services.
Without the required license, contractors will not be allowed to advertise or perform their work. Exceptions are possible only when contractors perform the work on their own properties, home, or business.
Minimum work standards for mols assessments and remediation activities for licensed professionals include:
Protection against fraud by prohibiting the performance of both the assessment and remediation on the same property by the same individual;
Protection against fraud by requiring an independent mold assessment to define the scope of the remediation work;
Identification of disinfectant products, consistent with U.S Environmental Protection Agency standards – EPA;
Provision of personal protection equipment to employees, as necessary;
Posted notice of the project and the contractors' license;
Completion of a post-remediation assessment.
Whatever doesn't belong in your apartment is bound to trigger anger and frustration. Black mold is not an exception. If you find black mold in your apartment, the best way to address the issue is with your landlord.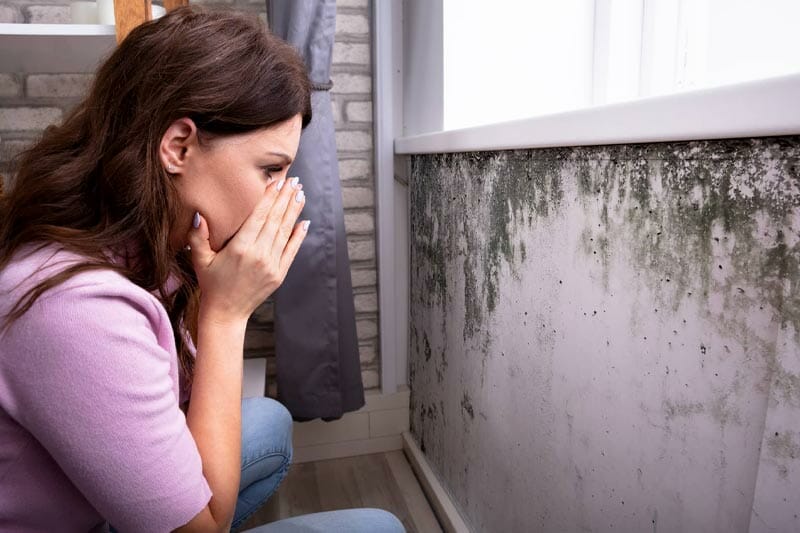 Warranty of habitability and black mold
One of the fundamental tenant rights is included in the "warranty of habitability". Tenants have the right to rent a property that meets basic living and safety standards.
According to this. The landlord is responsible for ensuring the units they oversee provide such an environment. This guarantee is extended to tenants not only at the time they sign the lease but remains in effect through the duration of the tenant's occupancy.
In New York State, there is no federal law covering a landlord's responsibilities when it comes to mold. Additionally, NY State doesn't have any laws that specifically address a landlord's duties or liability when it comes to mold prevention and remediation.
On the other hand, New York City has taken steps to make it easier for tenants to report landlords for outstanding mold problems.
Tenant relocation due to mold NYS
Tenants in New York State who believe that they have been harmed by the presence of high concentrations of mold in their apartment can also try to recover damages from their landlord in court to compensate them for their loss.
If a judge or jury agrees that the landlord negligently created a mold problem or allowed one to continue at a property, the landlord should cover the loss including relocation during the mold removing process.
How long a landlord has to fix the mold problem?
When mold appears in a rental property, a landlord should take immediate action and must act promptly to solve the mold problem. This implies that the landlord is obliged to remove the mold from the apartment as quickly as possible.
Since every case is different, the length of the time to solve a mold problem may differ. It is also largely due to the variety of circumstances. The good news is that the landlord is unable to delay the procedure of getting rid of mold.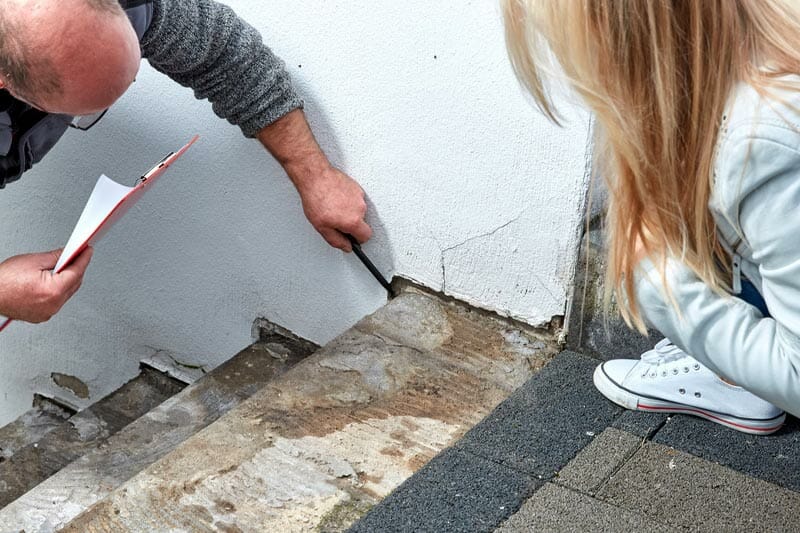 New York State Mold Disclosure laws
Unfortunately, New York State doesn't have any statutes or regulations that require landlords to disclose high concentrations of mold in rental properties to prospective tenants or buyers.
Aside from any affirmative disclosure requirement, if you decide to list your property for sale or rent, you should be ready with responses to questions that potential buyers might ask about any issue including mold. That's what a good landlord does!
Can I withhold rent for mold in NY?
If the mold starts to grow due to the problem that was your landlord's responsibility to fix you might be entitled to withhold future rent payments until the problem is solved.
You even have a legitimate legal claim against your landlord if his negligence led to the mold growth in the first place. However, don't withhold rent without consultation with an attorney.
Can I sell a house with mold in NY?
The presence of mold during a real estate transaction can significantly impact the sale. However, it is not illegal to sell a house with mold just it makes sense to inform the potential buyers whether a home has had past or present mold issues.
Another important thing is that in New York State there is a law that says: "Homeowners do not need to do anything about mold". This is because it is very likely that home buyers will ask for proof of a healthy home. Lenders may also require mold assessment to qualify for mortgages.
Do I need to pay for mold remediation if I rent?
I will answer this question for you through a real case. It is about a long-time tenant at a New York City apartment building that complained to her landlord after discovering signs of mold on the apartment walls. Anyway, to make a long story short, some misunderstanding arose between the tenant and the landlord.
The tenant hired a professional mold remediation company which confirmed the presence of mold and identify the likely source of a moisture problem. Using the NYC311 program, the tenant reported the landlord to the city which led inspectors to issue violations and order repairs. So, at the end of the story, the landlord agreed to reimburse the tenant for her cost, including a $4,000 mold remediation bill.