You are excited about buying or selling a home. But before you do, a routine home inspection reveals that the home has mold. What should you do?
If you are a seller, you can sell your home without removing the mold or you can choose to remove it, but, you will need to disclose the home's mold history to prospective buyers.
As a buyer, you have the right to ask for mold history disclosure and can opt to walk away from the home if the mold problem seems to be extensive.
Here is what you should know about what you should do after the mold is found during a home inspection.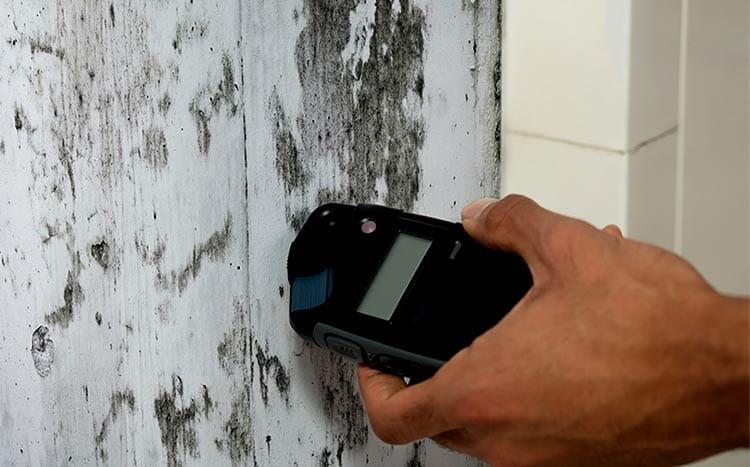 Mold in a home presents challenges to persons occupying the home, sellers of the home, and even buyers.
Occupants of a home with mold
When there is mold in a home, it is bad because it usually triggers allergic reactions.
It often causes eye irritation, wheezing, and nose stuffiness. Skin irritation and worsening asthma are also common symptoms.
And in severe cases, it can cause shortness of breath, fever, and blood poisoning — especially in cases where one is exposed to toxic mold.
Selling a home with mold is challenging. This is because of the negative effects of mold exposure. And it is something that is further complicated by the fact that mold remediation and mold inspections aren't cheap.
The following are reasons why a home with mold is a problem for sellers.
Most buyers shy away from homes with defects. This includes homes with mold. This means that the home may take longer on the market
Homes with mold tend to fetch lower-than-normal market prices
If the seller decides to remediate mold before selling, then they have to budget for mold remediation expenses
A seller will have to bear the extra burden of mold disclosure
There is always a risk of the buyer trying to pull out of a contract down the line
A home with mold is problematic to the buyer because:
They will have to spend extra money to remove the mold
Mold is often an indicator of underlying issues and so they may be taking on more risks than they are equipped to handle
If they are buying the home with the intention of flipping it, the home's mold history may significantly affect their potential return on investment (ROI)
in case they are buying the property for their loved ones, then they risk exposing their loved ones to the negative effects of mold
Is it OK to buy a house with mold?
Yes, it is ok to buy a house with mold.
This is because a mold problem is a problem that is solvable. In fact, it is possible to remove the mold on your own. And given the fact that most houses with mold tend to be listed way below their market price, it is sometimes worth it.
However, you should always be aware of the risks associated with such a purchase. For example, the mold may be an indication of extensive structural issues. You may also have to spend money on mold inspection and remediation.
Should you walk away from a house with mold?
No, you shouldn't always walk away from a house with mold. This is because mold is a fixable problem. And also because you can get a good house at a bargain just because it has mild mold problems.
A good mold remediation expert can easily kill and remove mold from the house. You can even DIY mold removal. And you will also have the option of conducting a mold inspection to make sure that mold removal has been done properly.
However, you should walk away from a house with mold in the following circumstances.
If you are not getting a significant discount on the house
If the house has a long history of mold that keeps coming back
If the mold problem is a symptom of extensive structural issues
If your bank is unwilling to lend you the amount required to buy the property, and you aren't in a position to bear the financial burden of the purchase on your own
What happens if you buy a house and find mold?
If you buy a house and find mold, you can do any of the following.
If you had a mold contingency clause in the contract, you can pull out of the contract. As a result, you will not have to pay the purchase price. And if you have already paid, you can go back to court to get it back.
If the mold that you find in the home isn't extensive, you can simply choose to remove it on your own. In such a case, you can decide to simply shoulder the cost of mold remediation on your own.
You can also decide to pay for mold remediation, and thereafter sue the seller for reimbursement. This will be an option if the seller knew about the problem but failed to disclose it.
How much does mold affect home value?
Mold presence devalues a property by more than 3% even in cases where the property has been properly remediated. In some cases, especially in cases where the house is sold as-is, it can slash the value of the house by up to 50%.
At the minimum,
However, how much the property mold affects a property's value depends on the location of the property, the extent of the mold infestation, and the overall market landscape — in terms of the availability of competing properties.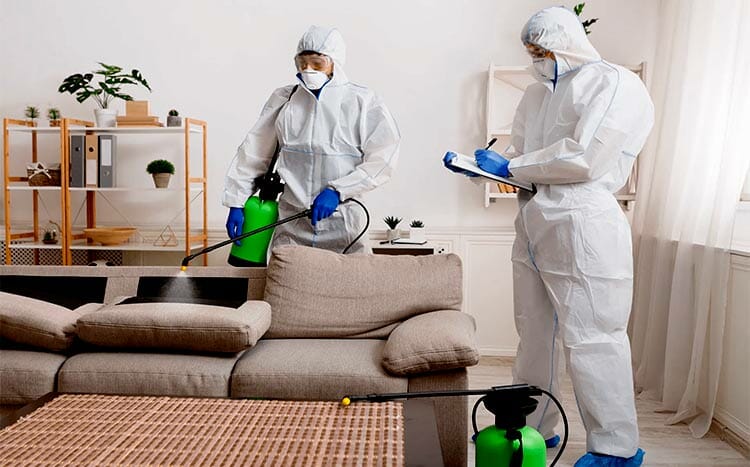 Mold inspection costs vary depending on the area that has to be inspected. Things like location, the qualifications of the person conducting the inspection, and the mold inspection service provider, also play a role in determining how much it costs.
If you suspect mold, most mold remediation companies will give you a free mold inspection to determine the extent of the infestation and give you a free estimate to do the job.
Here is a breakdown of the typical costs of mold inspections.
| Cost Item | Amount in $ |
| --- | --- |
| The typical range of mold inspection cost | $450 - $400 |
| Average mold inspection cost | $650 |
| High-end cost of mold inspection | $1000 |
| Low-end cost of mold inspection | $300 |
Common mold problem areas in a home
The following are the most common mold problem areas in a home.
The basement especially when it is crowded, poorly ventilated, or flooded
Behind wallpapers in bathrooms and kitchens
Under bathroom sinks
Bathroom tile grout
Around shower heads and faucets
Shower curtains
HVAC vents
Chimneys and fireplaces
Upholstery and fabric
Window sills
How do you detect mold in a home?
You can detect mold in a home in the following ways.
Smell
Mold has a musty smell. Therefore, if this smell is prevalent in your home, chances are that there is mold in the home.
Discoloration
Mold can be grey, white, black, green, purple, yellow, or brown. As a result, they tend to create ugly marks on surfaces that they attack. You can thus detect them by looking for ugly discolorations on wet or moist surfaces.
In case you are not sure whether the discoloration is a result of dirt or mold, you can always apply diluted bleach to the discolored area. If it turns white, then a mold is to blame for ugly markings.
A mold inspection
An inspection that is conducted by a professional mold inspector can identify pockets of mold growths.
How do you protect yourself against mold-related risks when buying a home?
You can protect yourself against mold-related risks by:
Including mold contingencies in the agreement of sale
Hiring a professional to conduct an extensive mold inspection before buying the property
Seeking a steep discount that will help to soften the financial blow in case the mold problem turns out to be worse than it seemed
How much does it cost to remove mold that was found in a home inspection?
On average, the cost of removing mold that is found after a home inspection ranges between $1500 to $3,500. However, the actual amount that a homeowner ends up paying can be as low as $500 or as high as $7000.
It all depends on the size of the area from which mold has to be removed, the location of the mold, and the homeowner's choice of mold remediation services provider.