Mold testing and inspections are not necessarily just for homes that display obvious signs of mold growth. If you are intending to buy or sell a property, or if you suspect you may have some hidden mold growing in your home, then mold inspection and testing may be very appropriate for you.
If you have visible mold growths, a free inspection may be unnecessary. If you don't have any visible mold growths, make sure you are aware of some of the basics of home mold to avoid being duped by free inspections that turn into costly remediations.
By understanding how mold works and how it can grow in your home, you can guard yourself against any unscrupulous operators who try and use the lure of a free mold inspection to scare you into paying for expensive and unneeded mold remediation works.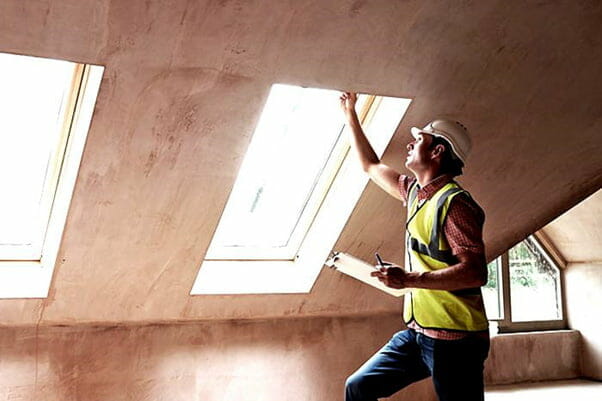 A mold inspection involves a mold remediator or other professional making a visual survey in order to ascertain whether there is any mold growing in your home. The mold inspector will also attempt to determine the extent of any mold growths, as well as the source of moisture that caused the mold to grow in the first place.
Typically, your mold inspector will examine parts of your home that are prone to mold growth. These could include laundries and bathrooms, or even windowsills and crawl spaces.
Your mold inspector may also need to examine hard to reach areas in your home, such as inside air conditioning systems or behind drywall. Mold inspectors often use cameras for these tricky areas, allowing them to examine mold growths in areas that would typically go unnoticed.
In extreme cases, your mold inspector may even need to remove small sections of drywall or carpet. They will only do this if they are certain you have a hidden mold issue and can identify a moisture or dampness issue in these areas.
Part and parcel of the mold inspection process is the identification of any dampness or moisture issues that are causing mold to grow. If your mold inspector neglects to mention an underlying moisture issue, or fails to include the cost of remedying this underlying issue in their quote, make sure you bring it up with them.
It should be noted that mold inspection and mold testing, while sometimes used interchangeably, are not the same thing. Mold testing involves taking a sample of the air in your home or of the mold growth itself and testing for mold spores.
Mold testing is not considered necessary by the Environmental Protection Agency, which simply advises property owners to remove any mold growths as soon as they notice them.
However, air testing for mold spore counts can be a useful way to help your mold inspector determine whether you have an elevated mold spore count in your home that might suggest the presence of hidden mold.
Why is it important to get an accurate mold inspection?
Firstly, if you suspect you may have a mold problem but can not see any visible mold growths, getting an accurate mold inspection is important because it can potentially save you many thousands of dollars. If your mold inspection returns a negative result, you will have saved the cost of needless mold remediation works.
On the other hand, if your mold inspection does come back positive, you will be able to address a potentially hazardous mold issue that would have otherwise gone undetected.
Mold testing for hidden mold is not the only way that this diagnostic tool can be used. By having visible mold growths inspected by a mold professional, you will better understand the extent and cause of your mold problem and how best to resolve it.
Is free mold inspection a scam?
As with mold remediation scams, mold inspection scams do exist, but are relatively few and far between.
Mold inspection in and of itself is not a scam and is actually a valuable part of the mold remediation process. Mold inspection allows mold professionals to identify the cause and extent of your mold problem, allowing them to determine the safest and most effective way to rid your home or property of this mold.
The key instance in which a free mold inspection could turn into a mold remediation scam is when a mold inspector offers to examine your property for free and then informs you that you need extensive and expensive remediation works when this is actually not the case.
Such scams take away from the work done by real mold inspection and remediation professionals but are easy enough to spot and watch out for. Some indications that your free mold inspection is too good to be true include:
A mold inspector without any licensing or certifications.
A mold inspector that demands a large upfront fee for mold removal services after positively testing your home for mold.
A mold inspector who discourages a second opinion.
A mold inspector who doesn't allow you to observe the mold inspection in your own home or property.
One of the best and easiest ways to ensure that you are not likely to fall victim to a mold inspection scam is to seek a second opinion on whether or not you have a mold problem in your home.
As well as removing any sense of obligation to the original inspector, it will also help to set your mind at ease and return a more definitive answer on whether or not you have a mold problem in your home.
Can the inspection company remove the mold?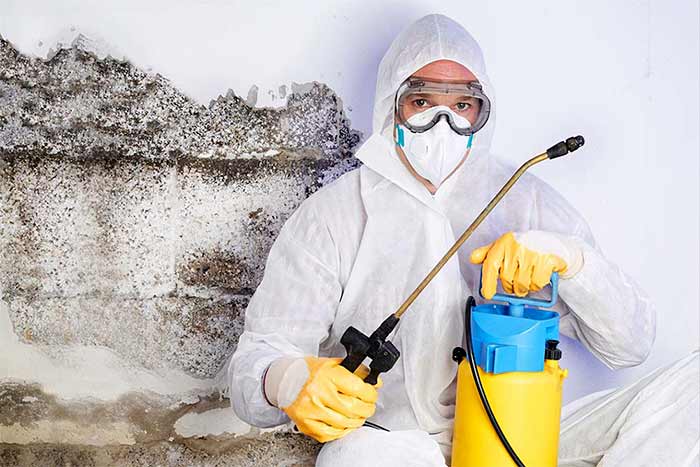 Many mold remediators will also offer inspection services, but there are also companies that are solely dedicated to a mold inspection. The latter type of business is much less likely to offer free mold inspections, as they are not able to monetize the removal part of the mold remediation process.
Whether you wish to use mold remediators inspection services or approach a dedicated mold inspector will depend on your individual circumstances. Whichever approach you take, ensure you thoroughly research the companies you approach for mold inspection services.
How much does mold inspection cost?
The cost of a mold inspection will depend upon the size of your home or property. On average, homes below 4,000 square feet will incur a cost between $300 and $400 to thoroughly inspect for mold. Larger homes may cost anywhere up to $900 for a mold inspection.
Can I use an air testing kit myself?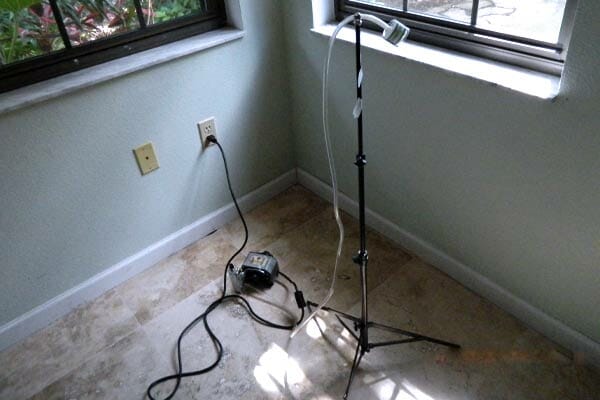 While they might first appear as an attractive, low-cost option for testing your home for mold, it is not advisable to use a home air testing kit.
As well as questions surrounding the reliability and accuracy of these kits, the use of home air testing kits goes against common mold removal guidelines. If you have a visible mold growth of any size in your home, you will need to have it removed, regardless of any test results.
If you don't have any visible mold growths but suspect there may be mold growing in your home, it is far better to allow a certified mold professional to thoroughly inspect your property. They will be able to provide a more comprehensive view of the mold issue, and give you real, immediate steps to address it.
Does a mold inspector need certification?
While not every state requires mold inspectors and remediators to hold a license, many of them do. There are a variety of certifications available for mold inspectors, including ones that are verified by the National Association of Mold Professionals.
Whether or not a certification for mold professionals is required in your state, you should always ask to see any licenses that your mold inspector might hold before they examine your property.
What are some signs I might have mold and need a test?
Besides the obvious visual signs that indicate mold growth, there are several other things you should be looking out for if you suspect there is mold growing in your home. If you notice any of the signs listed below, it is worth engaging a professional mold inspector to examine your property.
A musty odor: One of the most common signs of old-growth, whether visible or hidden, is a dank, musty odor in your home. This musty odor tends to linger, no matter how much you clean or air out your home.
Discoloration or peeling of your walls: If there is a dampness or mold issue within the walls of your home, your wallpaper will begin to crack and peel, and painted walls may begin to display discolored patches.
Health symptoms: Respiratory issues are one of the most common symptoms of mold exposure and runny noses, sneezing, coughing, and difficulty breathing are all signs of an active mold allergy.
An unusual smell emitting from your air conditioning or heating unit: If you notice a damp, musty smell coming from your air conditioning or heating unit whenever you turn it on, it may be suffering from mold contamination.