Finishing a basement increases the living space in your home and the value of your property. A home with a finished basement will attract more buyers and cost more.
It costs about $24,000 on average to frame and finish a basement. The average range is between $2,800 to $34,000. The average cost per foot ranges from $7 – $25. Framing an existing basement costs $1 – $5 per square foot.
However, how much you will pay to frame and finish a basement depends on several factors, including project size, complexity, and quality of materials used.
| Description | Average cost |
| --- | --- |
| Cost to frame and finish a basement | $2,800 - $34,000 |
| Cost to frame and finish a basement (per square foot) | $7 - $25 |
| Cost to frame an existing basement (per square foot) | $1 - $5 |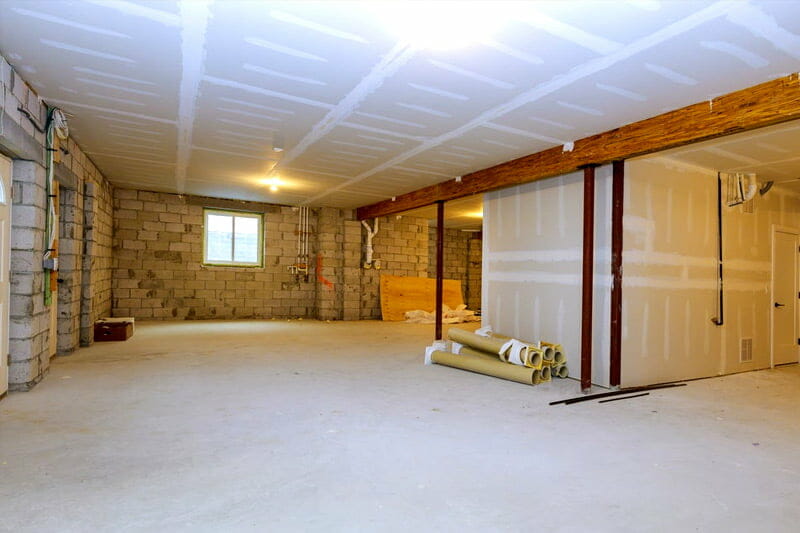 The type of materials you use to finish your basement determines how much you will pay for the project.
High-quality materials cost more than low-quality materials. Type-X drywall costs more than ordinary drywall. If you use it to meet the building code requirements, your project will be expensive.
However, better quality materials provide for a visually appealing and proper structural finish.
The larger your basement, the more you will pay to frame and finish it.
You will need more materials for a large basement than for a smaller one. Hence, you will pay more for the cost of materials and the entire project.
Also, you will pay more for labor to finish a larger basement. The larger the basement, the longer it takes to work on it, and the more you will pay for labor.
Hiring a professional contractor to finish your basement impacts the cost.
Depending on their skills and your requirements, professional charges for basement framing and finishing vary. Get three quotes or more to ensure that you hire within your budget for your expected results.
How much you pay a professional depends on the number of people you will need to work on your basement and the level of finishing you require. The better the finish, the more you will pay. Additionally, the more time spent on your project, the more you will pay.
You can save on the cost of labor by finishing the basement yourself if you have the skills and tools for the job.
Depending on where you live, you will need a permit to finish your basement. In many regions, your basement is considered part of the house which has to meet the building code.
Your location determines how much you pay for a basement finishing permit. Some locations are more expensive than others.
Consult a professional builder to help you in the permit application process. Preferably, let the contractor you hire get the permit for you.
Permits are also necessary since you will need to show them if you decide to sell your home.
Where you live has a large impact on the cost of your basement finishing project.
The higher the cost of living in your location, the more you will pay. It will also impact the cost of permits and materials.
The amount of work required to make your basement usable determines how much you pay to finish it.
Framing, ceiling installation, insulation, and flooring need additional materials. Consequently, the cost of your project will rise depending on the quality of materials you require and the size of your basement.
You can expect to pay more money for the amount of work that your basement needs.
It takes about two months to frame and finish a basement depending on its size. If you want the work completed sooner, you will have to pay more.
To finish the work faster, your contractor may have to pay more people or work longer hours. Whichever method they use will increase the cost of labor.
Find out before the project starts how long it will take to finish. Monitor and ensure that it ends in the given timeframe. Projects cost more when the provided time frame increases.
Hire pro to frame and finish your basement
Homegardenguides.com is a free tool to hire professional drywall installation service providers.
It connects homeowners to professionals in the following easy steps.
Enter your zip code at the top of the tool.
Fill in the form to provide more details about the drywall service you need.
You will receive three or four quotes and advice from professional drywall installers.
Contact and hire a service that falls within your budget.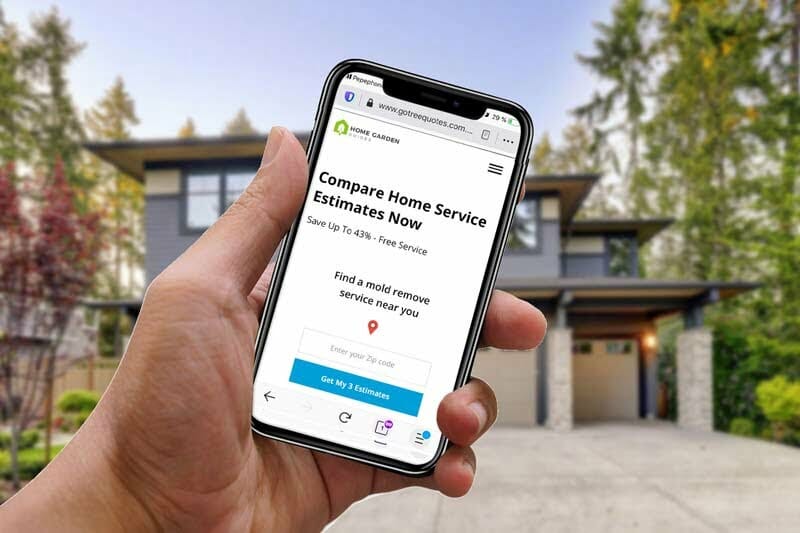 Increases the value of your property.
Increase your usable space.
Enhance the safety of your home.
Make your home more energy-efficient as all the walls are insulated.
Provide rental income.
How to save on the cost of basement framing and finishing
Get affordable materials.
If you can, DIY a few tasks. The more tasks you leave to your contractor the more you pay.
Get several quotes from contractors. It helps you choose an affordable contractor for your job.
Research the cost of the project before you start. It will help you come up with a budget that you must stick to.
The more walls and rooms in your basement, the more you will pay.
Types of basement finishing
A finished basement is an extension of your home. It is a usable space that you can rent out, and use as an extra room or office.
When selling your home, a finished basement increases its value. The cost of finishing your base is more than covered by the selling price of your house when you sell it.
Depending on the quality of the finish, it enhances the energy efficiency of your home.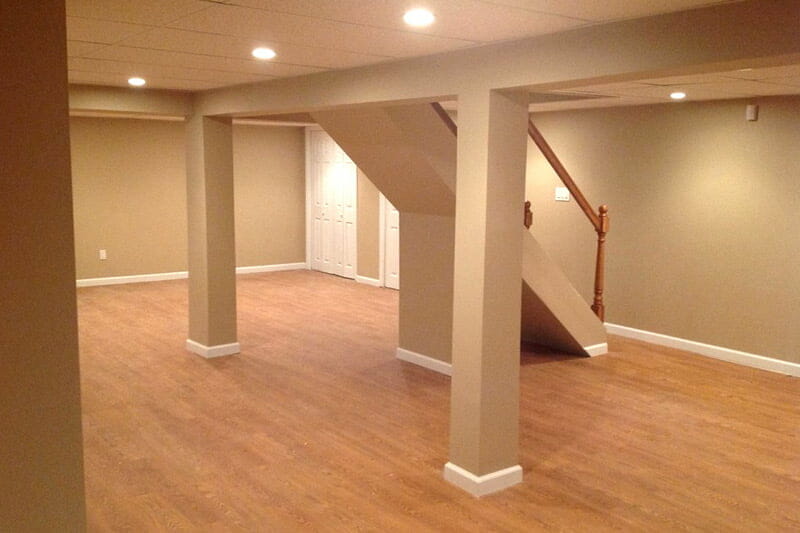 Partially finished basement
There are levels to basement finishing. Levels 0-4 are considered partially finished. The basement may have drywall installed on the walls, yet it is not completely livable.
Levels 5-6 imply a finished basement.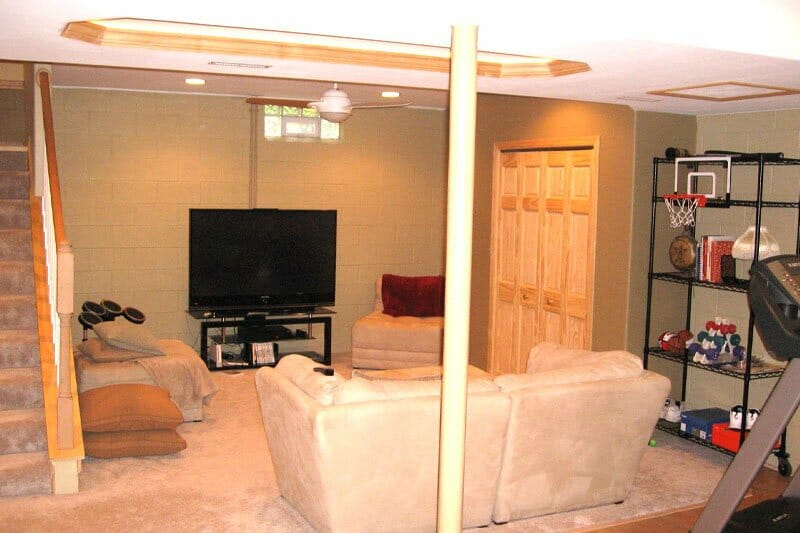 Unfinished basements are the most common. OFten, basements are left unfinished due to the high finishing costs.
Unfinished basements are used as storage. They are not livable and may be a safety hazard.