Are you looking for a reliable partner you can trust to install, maintain, inspect, and repair your fence? We are here to help. We understand that not all fencing companies are the same because most offer different services and perform projects to different quality levels.
Finding reputable fencing contractors involves finding people with proven skills and experience and who invest in maintaining a good reputation. Before you hire them, inquire about their services, the materials they use, determine the sales process, and whether the fence company offers warranties.
A quality fencing contractor will save you time, money, and the stress of making mistakes.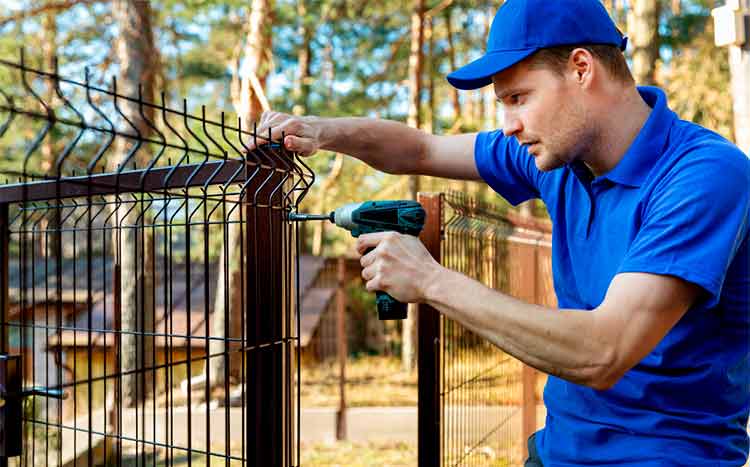 To get the fence of your dreams, you will need to hire a fence contractor with the experience and skills to install a fence efficiently and effectively. If you need quality results, work with a quality fence company: don't ignore any red flag that could result in a fencing disaster.
Some qualities that you need to look for in a fence company include:
Fencing is not an easy task. That's why you will need to work with a company that has been in business for some time. Working with a fence company with experience will minimize the mistakes that may be encountered.
To know if your fence installer of choice has experience:
Check their portfolio. This will help you know the number of fencing projects that they've successfully completed.
Check the training certificates of the contractor. It is the certificates that will help you ascertain whether the contractor has gone through professional training.
Find reviews on the company. The positive reviews will tell you whether you should hire a fence company, while the negative reviews should steer you from them.
Some start-up fencing businesses provide high-quality results. In this case, you need to weigh and see if it is worth the risk.
Licensed, Bonded, and Certified
A good local fencing company needs to prove its legitimacy by having a few certificates. It's also crucial that they don't have any pending lawsuits. A few things to look out for include
Insurance certificates: Ensure you work with a fence company with liability and workman compensation insurance so that you are guaranteed that you won't incur any financial constraints in case anything goes south.
Licenses: Having a license proves that the company is recognized as a fence company and meets all requirements to be in business.
A bond: Bonded fence companies protect homeowners against financial constraints should the fencing contractors fail to finish the job or fail to pay permits.
A company's reputation speaks volumes about the quality of services they offer. Avoid working with a company with a bad reputation because nine out of ten times, a company's bad reputation is due to its poor services.
Fortunately, we live in a digital world, and any information about a company you may need is at the touch of a button. Read online reviews of fencing companies you intend to work with before commencing the project or ask around from friends, family, or neighbors.
Communication is a vital factor to consider before you hire a fencing contractor. It is your right as the client to know everything happening at each stage, however minor or major. Therefore, you should be informed of everything.
This communication cuts through both verbal and written documents. This means that even the written contract should communicate all the necessary information without hiding any relevant details.
You should ask yourself a few questions to gauge the quality of communication.
Does The Contractor Completely Understand What You Want?
A contractor is in charge of bringing your fence idea to life. Thus, they need to comprehend the requirements that you want entirely. You both need to be on the same page to get the best results. Hiring a contractor who does not understand the concept you have in mind will not deliver the outcome you anticipate.
Does The Contractor Listen to You?
Having a fence contractor that does not pay attention to what you say is a fence installation nightmare. They may miss out on small vital requirements that you desire, and in the end, you will not be satisfied with the outcome.
Considering that you are not a fence expert, the fence contractor must be kind and communicate properly. They need to explain everything in a manner that you understand, not using terms you can't make out the meaning of.
Sometimes the client may ask for a fence style that's either beyond their budget or unrealistic, but the fence contractor needs to be kind enough to explain why they cannot be done in a way you understand.
Do You Trust Your Fence Contractor?
The fence contractor you work with should be someone that you trust even though, in most cases, you have just met them. This is because this is someone that you let into your compound, and they may be around for more than a day.
Pay attention to minor details about them just to be safe, and in case you sense something off about them, contact your local fencing company.
Factors to Consider Before Settling on a Fence Contractor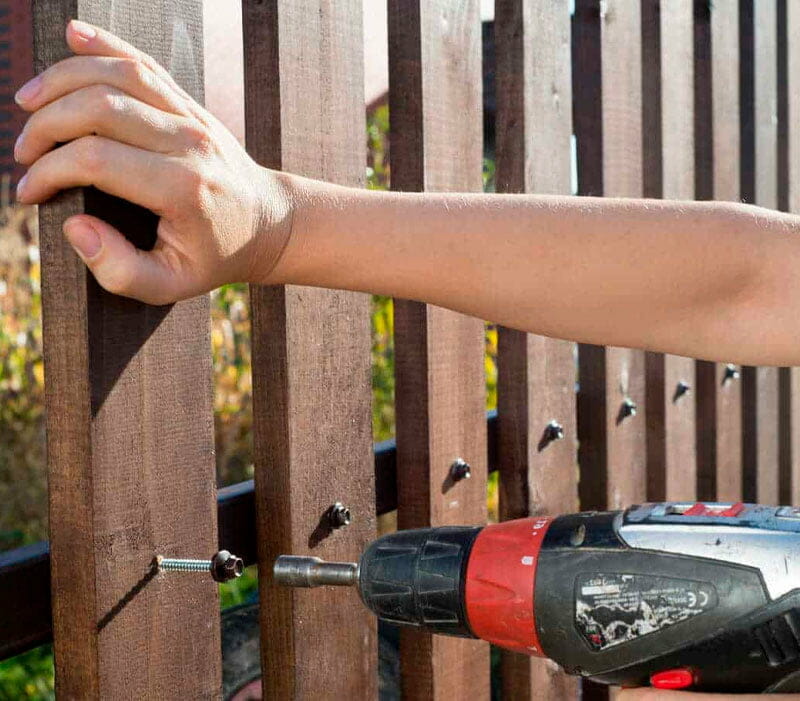 Before settling on a specific local fence company to install a fence for you, there are a few factors that you need to consider:
A common dilemma among many potential fence buyers is whether they should break the bank to get high-end results or go for the cheapest option that they come across and be in for a less pleasant surprise. Remember, cheap is expensive, and again, a high price is no guarantee for quality.
Ensure you work with a budget and do not go outside your budget unless it's necessary. Having a budget will help you narrow down to what you want and what is affordable to you.
A reputable local fencing contractor will take you through all their options to help you make an informed choice that's within your budget. They will also be very transparent and break down the overall cost, labor costs, and cost of materials to let you know what you'll be paying for.
You will also notice that different companies charge differently for the same services. As a potential client, it is your responsibility to do your due diligence before settling on one. Ensure you compare quotes from different fencing businesses.
Timeline and Expectations
Ensure that the time the fencing contractor has said the fence installation or repair will be done is realistic for both of you. You do not want to rush the contractor and the company; however, you also do not want to wait around for years to have a fence installed.
Be on the safe side, be upfront with the fencing contractor on your expected time limit, and if they disagree with you, you can negotiate and see what works for both sides.
The sales process should not be too short or time-consuming. If the sales process is too fast, it raises suspicion because there may be hidden information in the contract that the fence contractor does not want you to see before finalizing the process.
On the other hand, if the sales process is too long, it will make you impatient because you are itching to enjoy your new fence or have your old one repaired.
Getting your new fence installed or repairing your old fence is more than just a purchase. It is an experience that should have little to no hiccups.
In most cases, convenience comes at a little extra cost. Therefore, you will have to weigh your options and see whether it is worth paying a little extra to get a good experience or pay less and get a somewhat less enjoyable experience.
Ensure you settle on a company that is easy to work with, a fence company that will allow you to enjoy the experience and maybe even learn a thing or two along the way.
You can do this by reading reviews online from satisfied customers about the fencing contractor. Most companies are known to provide over-the-top services, but this comes at the cost of overdue completion, rude fence contractors, or hidden fees.
You may not be a fencing guru nonetheless, but you may need to familiarize yourself with the best materials used when fencing. Take your time and gather information from the internet to differentiate which materials are recommended and which ones are not.
Use this knowledge to distinguish the fence contractor that uses the right materials from those that use sub-standard materials.
There are very many fencing designs, and not all local fence contractors offer every design. Therefore, confirm if the local fence company you'd like to work with offers the fence design that you want.
Sometimes, a company may be the best at fixing repairs but is poor at fence installation projects. Another instance is that a company may know how to install a wooden fence perfectly but does a low-grade job when installing a vinyl fence, chain link, and white picket fence.
To avoid such unforeseen disappointments, take your time to find out the niche of the local fencing company.
Additional Tips For Finding The Right Fence Contractor
Taking all the above qualities and factors into consideration will help you avoid the nightmare of working with shoddy fencing contractors. In addition to these, here are a few extra tips that will help you land on the right fencing contractor.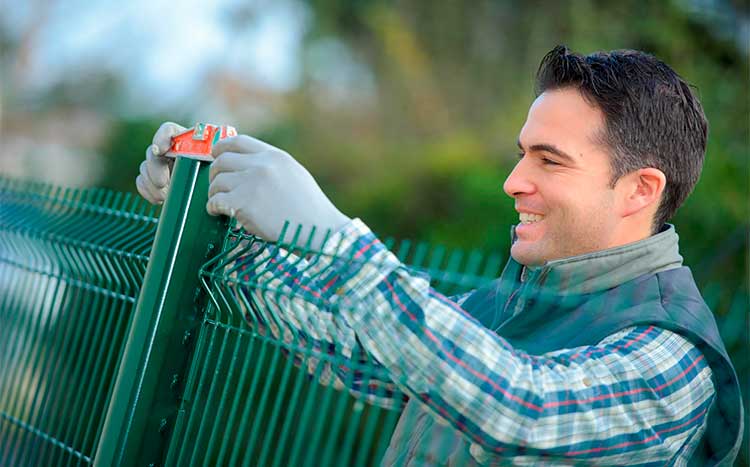 Don't restrict yourself to searching online only. Drive or walk around your neighborhood looking at fences you like, and check whether the residential fencing company has attached a badge like most do once they complete a project. You could also ask the homeowners for the fencing details if you can tell the fence wasn't installed too long ago.
Take Your Time To Find The Best Fencing Company
Be keen and take your time before settling on the best fence company. Choosing the right fencing company and contractor goes a long way in saving time and energy, avoiding mistakes, and future regrets.
The best advice you'll ever receive about any home improvement project is: get three or more estimates before settling for a contractor. Multiple estimates will diversify your range of price quotes and allow you to select the perfect combination of affordable costs and quality work.
Expert Tip: Don't shy away from getting quotations from reputable general contractors who come highly recommended by friends, family, and online reviewers and have a good standing with the Better Business Bureau.
So, don't jump the gun at the first quote that you get. Instead, take your time and get quotations from various fence companies to compare the prices to avoid overcharging.
We have a free tool that provides you with three estimates from local fencing contractors in 2 minutes. Here's how to get the estimates:
Scroll to the top of the page
Enter your location details
Get matched to 3 top-rated pros in your area who'll provide you with price estimates and friendly advice.
IMPORTANT: There is no obligation to hire a fencing contractor we recommend. This is a free tool and service to be used at your pleasure.
Fencing your property is a big investment, and you should ensure that your investment is warranted. A fence company that uses high-quality materials is likely to offer a good warranty because they stand behind their materials and are sure they provide unmatched service.
A fencing company that gives a warranty of, say, three months should not be one that you consider. The company doesn't feel confident in its materials and expertise, so you cannot guarantee that they will help you when things go south.
Prepare for the Business Representative's Visit
It would help reduce the costs if you thoroughly evaluate your property before the fencing company's representative makes their way to you. Take note of any obstructions, evaluate the grading, and the ease of access to your property. All these factors could elevate the initial price estimate you got.