Over time, a wooden fence will accumulate grime, dirt, mold, mildew, and algae. It will need a good clean every 4 – 6 years to keep looking great.
There are two ways to clean your wood fence, with a power washer or by hand. A power washer is recommended as it is very fast and does a better job.
Let's clean your fence…
If you use a power washer you will finish the job quicker than washing it by hand. If you don't have one you can rent it from your local hardware store. You must be careful because you might damage your fence. Follow these steps to make sure that you power wash your wooden fence correctly:
Step 1: Remove Dirt and Debris With a Wire Brush
Before you power washes your wood fence, take a wire brush and gently scrub off caked-on grime such as mud. It is especially important to be gentle with a painted fence because the wire brush can cause significant damage to the paint.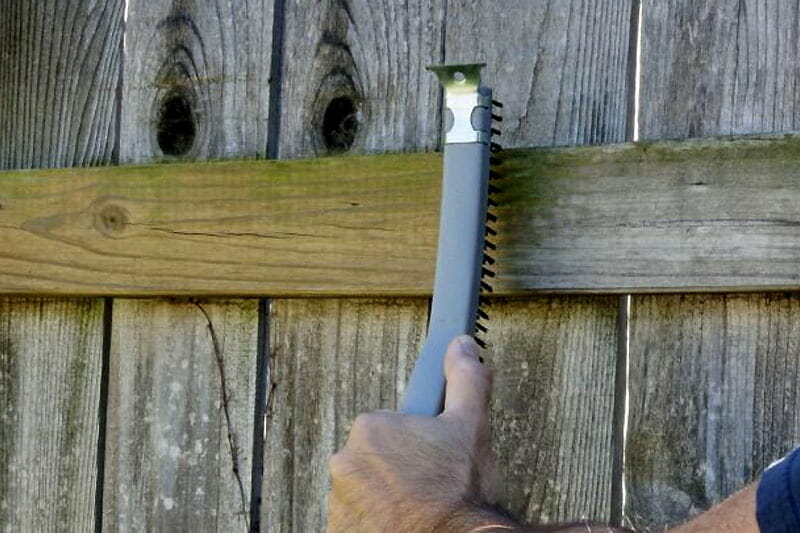 Step 2: Use a Garden Hose To Rinse Your Fence
Prepare your entire wooden fence for pressure washing using a garden hose set up on medium-high pressure to get off some surface dirt.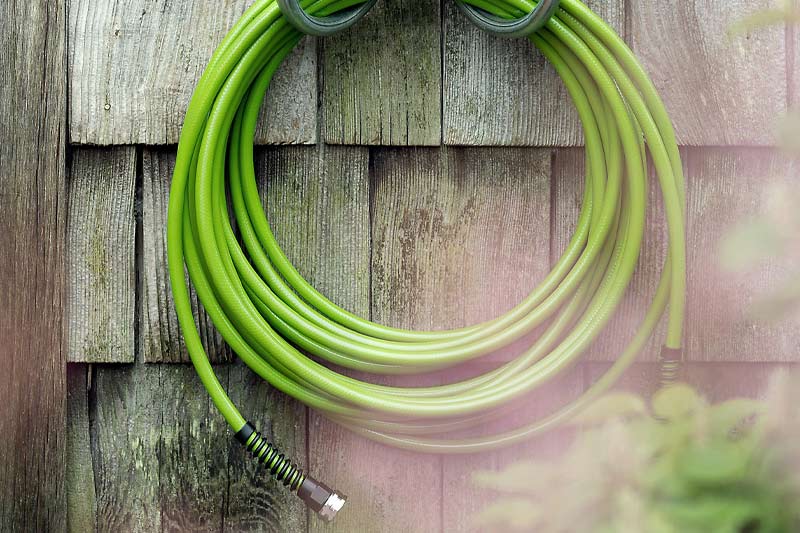 Step 3: Prepare Your Pressure Washer for Action
Be careful when pressure washing a wood fence so that you don't damage it. Do not use higher pressure than 1500 – 2000 psi.
My recommendation is to add a tip to the pressure washer that will fan out the water, a 25-degree tip is a good choice.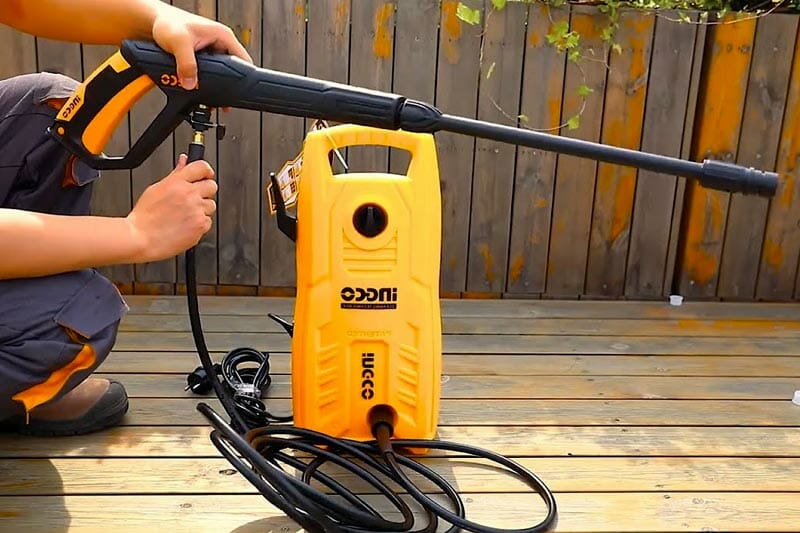 Step 4: Clean Your Wood Fence With Long and Even Strokes
Stand about 2 feet away from the fence when using a pressure washer. With long and even strokes spray from right to left and keep going until you no longer see dirty runoff coming from the fence.
Never point the power washer at one particular spot for too long because you will end up damaging your wooden fence.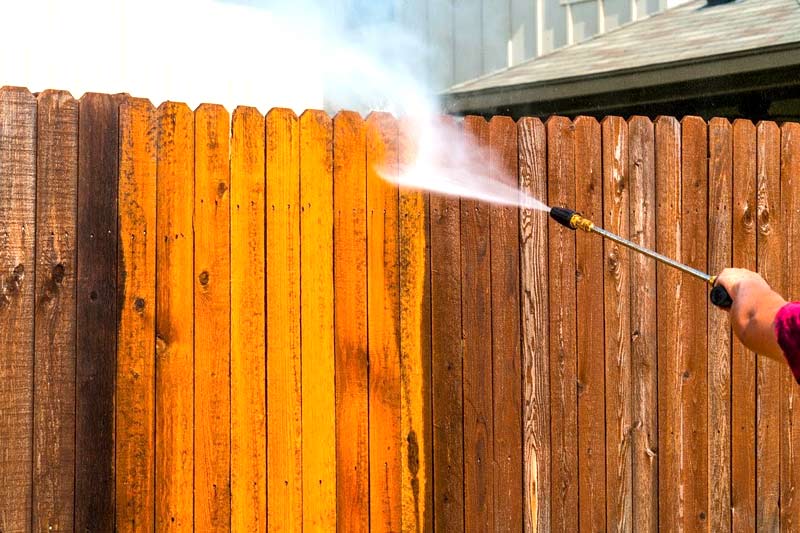 No 2: Clean Your Fence by Hand
Hand-washing your fence can take your time but it is a good option if you are concerned about potentially damaging your fence. Follow the following steps.
Step 1: Prepare Your Fence
As with the power washing method, prepare the fence first by scrubbing off caked-on bulk like mud with a metal brush and then rinse the fence with a garden hose.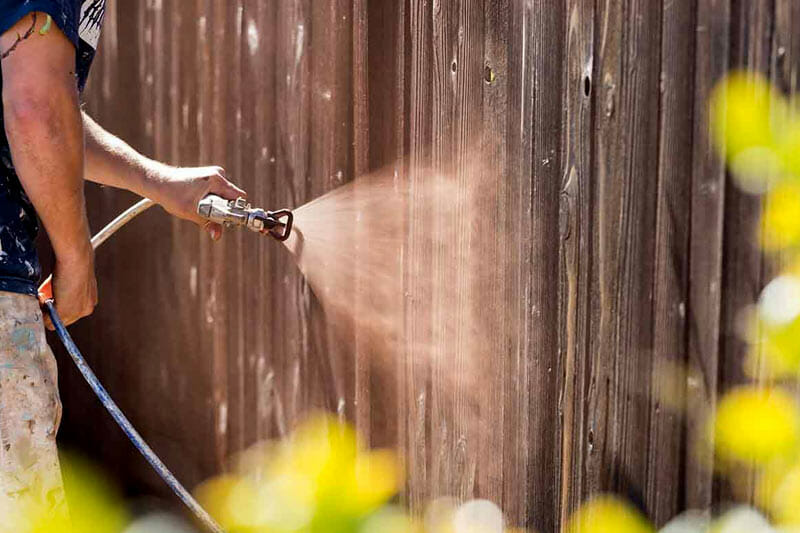 Step 2: Apply Oxygenated Bleach
Oxygenated bleach is a great tool for safely removing stains from fence and exterior surfaces.
Following the manufacturer's instructions, mix an oxygenated bleach powder with water and then begin to brush it onto the fence using a painter's brush. Use a large paintbrush so that you can get the job done faster. Let the bleach sit for 15 minutes.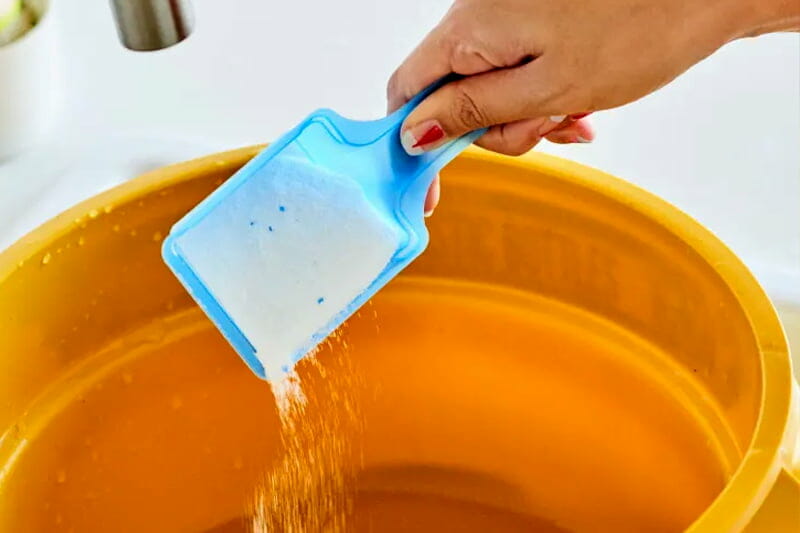 After 15 minutes use a plastic bristle scrub brush to scrub off the dirt and rinse the bleach off your wooden fence using a garden hose.
Removing Mold, Algae, Moss, and Mildew
After washing is done you may have some mold, moss, mildew, or algae left to be clean. Here is how to remove them:
Moss and mildew are both damaging your fence. To remove moss and mildew use a mixture of ½ cup of vinegar and 1 gallon of water. Apply this mixture to the wood fence with a sponge and let it sit for 15 minutes. After that use a plastic bristle brush to scrub off the moss and mildew and rinse the whole area with a garden hose.
Like moss and mildew, mold and algae can cause significant damage to your fence even if you clean them. They leave behind green stains. These ugly growths can be removed with a mixture of one part chlorine bleach and two parts water. Scrub the mold and algae from your fence using a plastic bristle brush and this mixture. This mixture will make mold and algae go up and with rinsing, you can get rid of them.
If your fence is still dirty and unsightly enough that even all the washing doesn't help, maybe it is time for a new fence. For best offers and free estimates follow the instructions from the paragraph below:
HomeGardenGuides.com is a free service that quickly matches you with top-voted local Fencing Specialists.
You can get 3 estimates fast by real certified experts in your area in just 2 minutes.
Scroll to the top of the page and enter your Zip code.
Answer questions about your fencing job
Your fencing project details are forwarded to three local experts. They will send you a price estimate for the job and some friendly advice.
IMPORTANT: There is no obligation to hire. This is a free tool and service to be used at your pleasure.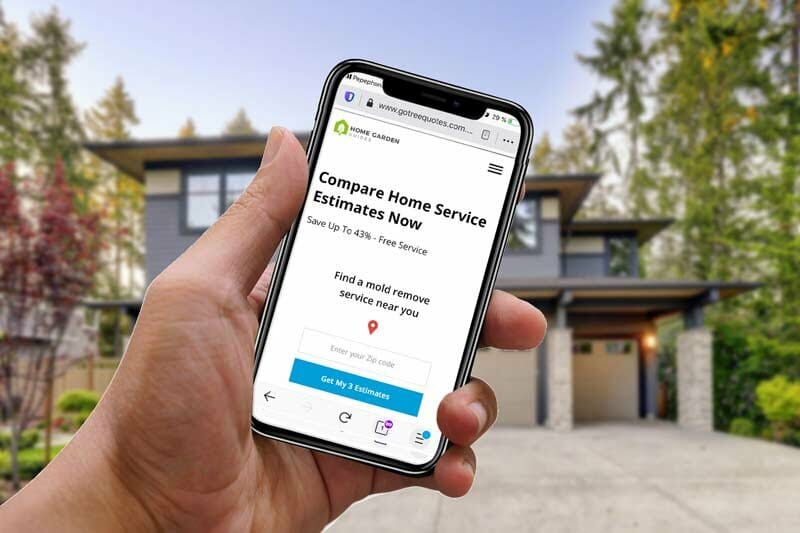 Yes. This is the most common when bleach and vinegar come together. If you plan to use both of them in the same procedure, be sure that the bleach is fully rinsed before you proceed with the vinegar. Mixing the two of them can cause a deadly and poisonous gas.