Metal fences are appealing and enhance the security of your property. There is a range of metal materials you can use to fence your home. What is the cheapest metal fencing material?
Metal fencing costs from $10 – $75 per linear foot. For the average house that will work out to be $1,500 to $22,500, so the type of metal you choose is important. Chain link and corrugated metal fencing is the cheapest of the bunch, followed by aluminum and Wrought iron.
There are several other factors that determine how much you will pay for your metal fencing.
Chain link is a lightweight metal fence. It is suitable for front and back yards at home. It keeps pets from straying and allows you to see through it. It can be installed anywhere and remains standing for a long time with little maintenance.
It costs $10 – $30 per foot to install a chain link fence.
How much you pay to install a chain link fence depends on the wire gauge, height of the fence, and labor costs.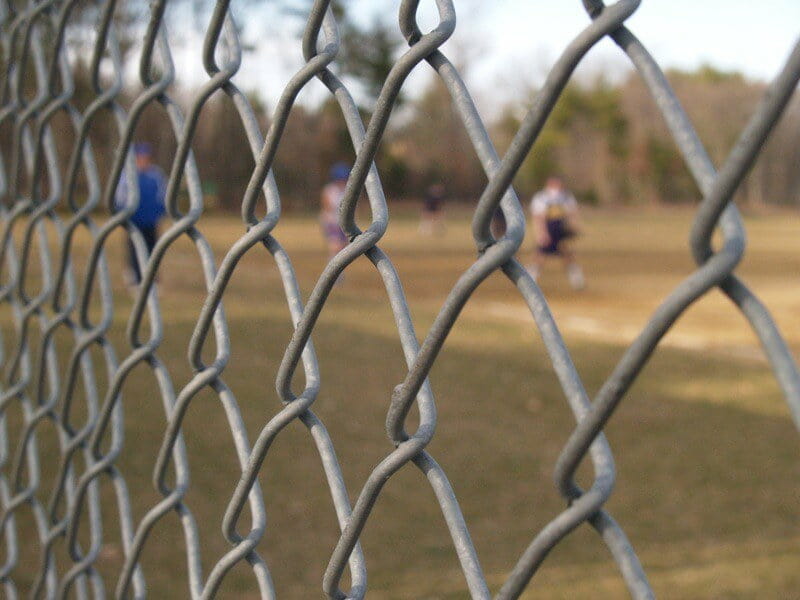 2. Black vinyl coated chain link fence
Black vinyl-coated chain link fence is a chain link fence that is covered with a layer of vinyl. It is more expensive than an ordinary chain link fence.
It costs $13 to $25 per foot to install. It is more expensive since it has a protective layer that ensures that it lasts longer than an ordinary chain link fence.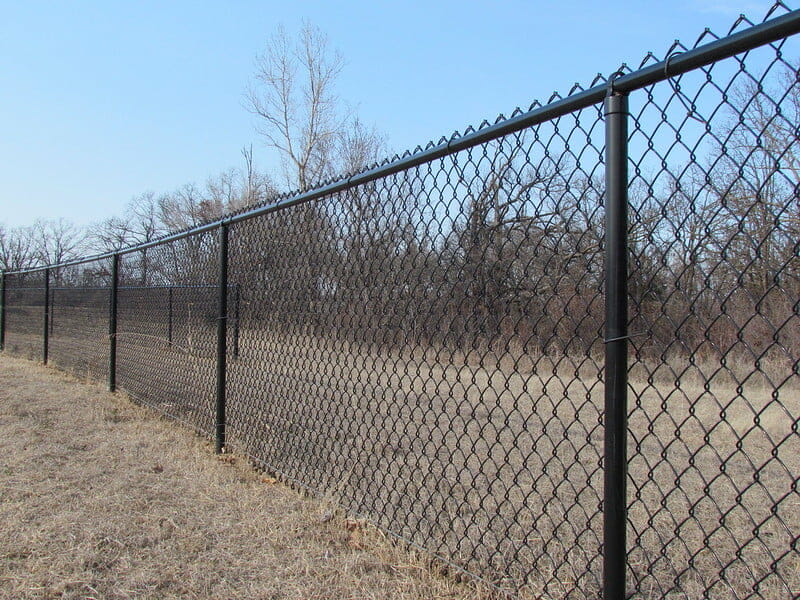 3. Corrugated metal fence
Corrugated metal fencing costs $10 to $30 per linear foot. This price covers the cost of fence materials. You can expect to pay an average cost of about $5,600 for professional fence installation.
Corrugated metal fences are easy to install. They are durable, low maintenance, and can be painted to enhance their appearance.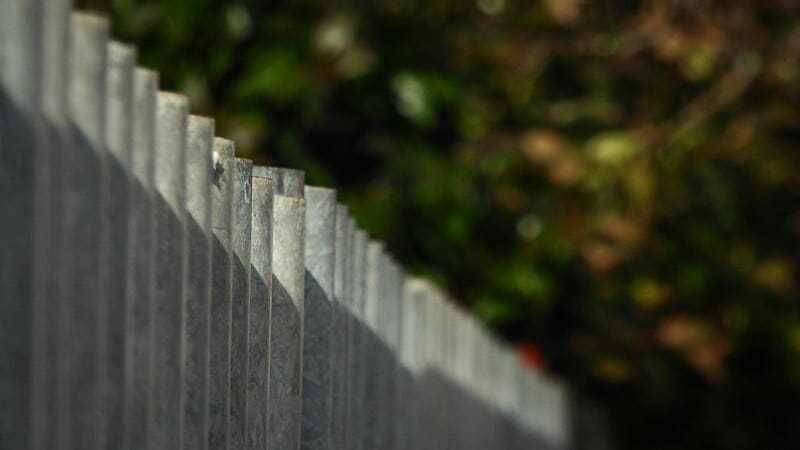 It costs $25-$75 to install a wrought iron fence. It is sturdy, attractive, and durable. Installing it increases the value of your property.
It is often installed in front yards and other places on a compound or house to enhance the appearance.
Wrought iron fences rank among the most expensive metal fences to install.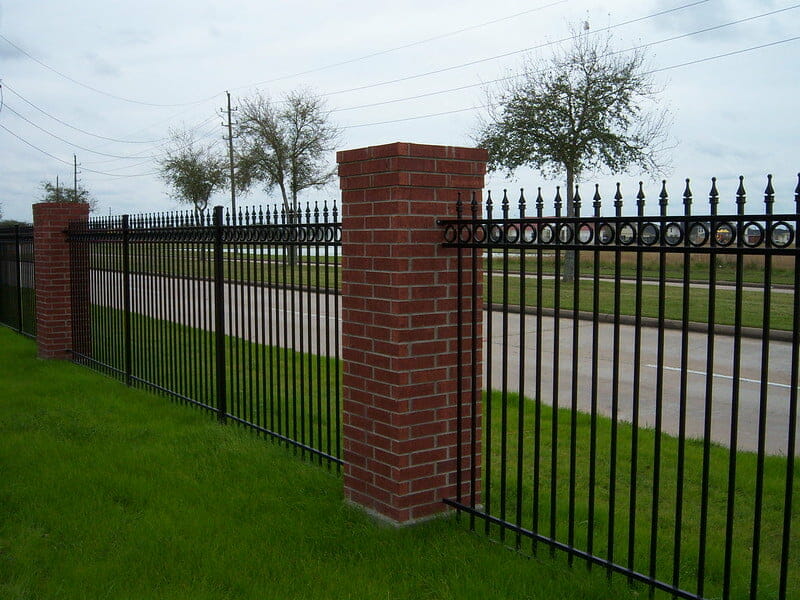 Aluminum fences are also among the most expensive metal fences you can install. They are sold in panels that cost $15 to $75 per foot to purchase and install.
They are durable, strong, and available in different colors to enhance the appearance of your compound.
They do not rust or corrode and are low maintenance. They are likely to warp, dent, and discolor as they age.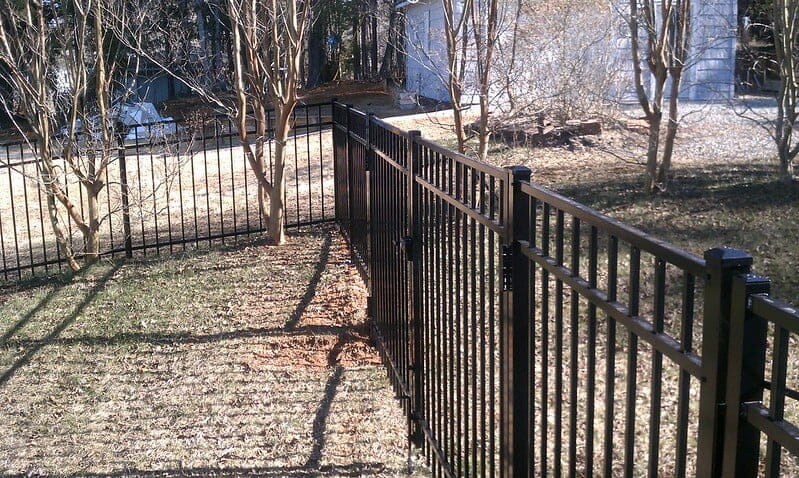 Stainless steel fences are the most expensive metal fences you can install. It costs $50 to $200 to purchase and install a stainless steel fence.
It is attractive and does not rust. It is also sturdy and durable. It can be painted in a range of colors.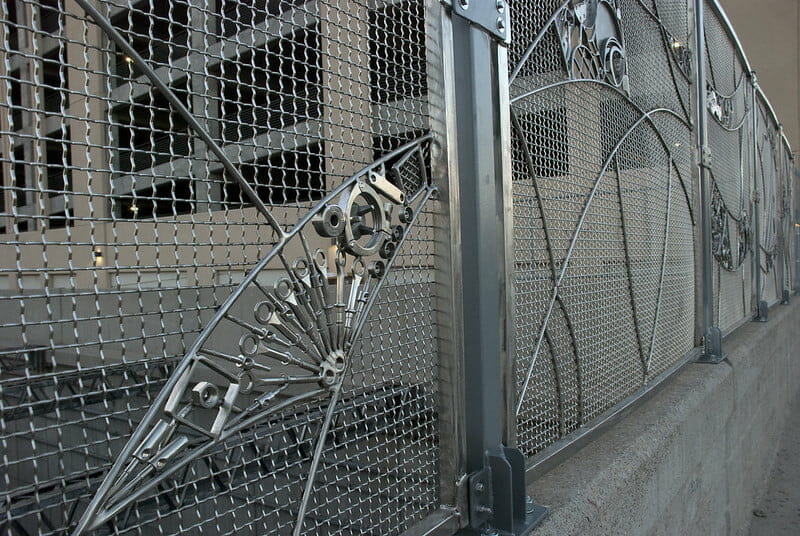 Factors that affect the cost of metal fencing
There are many types of metal materials used for fencing. The price of the different metal fence materials will vary depending on the composition, qualities, and availability.
Some metals are more durable, stronger, or rust resistant than others. The qualities of the metal material you choose for your fence will determine how much you pay.
The different qualities make the metals easy or difficult to work with, which will also impact the installation cost.
The height of the fence also impacts the cost. The higher a metal fence is, the more material you will need. Therefore, the higher the cost.
Additionally, professional installers will charge you more to install a tall fence than a short one.
If there's an existing fence in the location you want to install a fence, you will pay more. The current fence needs to be taken down. Your installer will charge you to remove it. Increasing the cost of fence installation.
Fence installers charge for both fence removal and installation of a new fence per foot.
Remove any existing fence before you get a fence installer to install your new fence line.
A large plot will need more fence material. The more material you need the higher the cost.
Additionally, it will take longer to install a fence on a large plot. The longer it takes the more you will pay.
Installing metal fencing costs less when you do it yourself. Depending on the metal you choose, metal fence installation is an easy DIY project. With some materials such as corrugated metal sheets, you only need to slide and lock the panels in place.
It may take you more time if you DIY. However, you will save a significant amount on the fence installation cost.
Where you live or the location of your land determines how much you will pay to install a metal fence.
If you live in an area with high labor costs, your fence installation cost will be relatively higher than in other locations with lower labor costs. The cost of rural fence installation may be lower than the costs in urban areas.
The condition of your land will also determine how much you pay to install a fence. The better prepared your land the faster the installation and the lower the cost.
What you need to know before you install a metal fence
Before you start on a fence installation project, you need to calculate and establish how much money you need for materials and installation.
Installation costs will be determined by the type of fence you want, the height of the fence, and the metal material you want to use.
Consult a professional fence installer to provide you with an estimate of the average cost of installation for each fencing material.
You can then decide on the best fence material for your home.
Depending on your location, you might need to get a permit to install a fence. Permit costs increase the fence installation cost significantly.
You may require a permit if you intend to install a high privacy fence.
Before you install a fence, you need to consult your neighbors. Inform them of your intention to install a new fence in your yard. Good neighborliness requires that you do it.
For proper care of your fence, you need your neighbor to alert you of any problems on their side.
With the cooperation of your neighbors, you can reduce fence maintenance costs.
Determine whether you will DIY or if you need to hire a pro.
Find out the best fence installer for the type of fence you want to install.
Also, get at least three quotes to establish how much they will charge you. It also helps to ensure that you prepare a correct project budget.
The height of the fence influences how much you will pay. Determine early the type of fence you need and how high it should be.
Benefits of installing a fence
Increase property value
Enhance security.
Mark the boundaries.
Hire a pro to install your fence
Homegardenguides.com is a free tool to hire professional fence installation service providers.
It connects homeowners to professionals in the following easy steps.
Enter your zip code at the top of the tool.
Fill in the form to provide more details about the fence installation service you need.
You will receive three or four quotes and advice from professional fence installers.
Contact and hire a service provider that falls within your budget.