A fence can add value to your home by providing privacy and improving its curb appeal. To do that, there are things you must consider like its style, material, height, and maintenance.
The most popular fencing materials among homeowners include wood, metal, vinyl, masonry, and composite.
The choice of fence you install around your home can have a significant impact on its overall value, so this is why you must choose the best type of fence.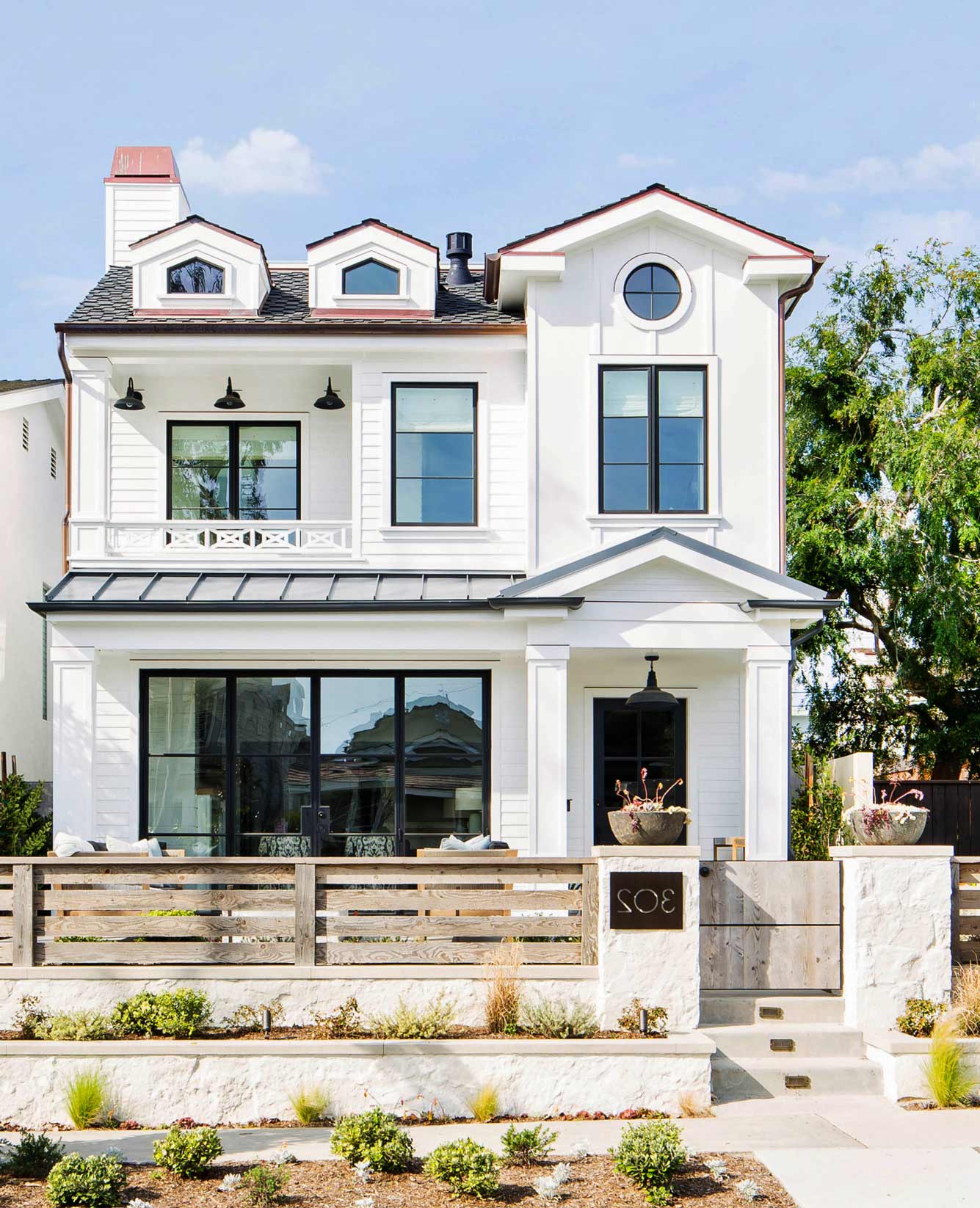 Investing in a professionally installed fence that is also visually attractive is a good way to increase the value of your property. In fact, it can raise your property's value by as much as 10%.
To really make your property stand out, consider these fencing options such as wood, metal, vinyl, masonry, and composite materials.
A wood fence is a widely favored option for a lot of homeowners due to its popularity and appeal to potential home buyers. Installing a wooden fence can increase your home's value and give you a return on investment of up to 50%.
There are several styles of wood fences to choose from, making it easy to find one that fits both your budget and preferences. These fences are often used for privacy and decoration purposes, plus their natural look blends well with landscaping.
Wood fences are a good investment for your home as they are relatively easy and inexpensive to repair. They require regular staining and painting to maintain their value, and they can last up to 20 years.
A wood fence typically costs between $14 and $31 per linear foot.
A metal fence is a good investment for homeowners who want to enhance their property's value and security. These fences offer an elegant visual barrier between your home and the outside world.
They are also available in different styles including wrought iron. Metal fences are made of high-quality materials. They are durable and they only require minimal upkeep, making them a practical and long-lasting choice.
Opting for a metal fence is also a great option because of its versatility. It can be installed in either the front yard or backyard. Additionally, with an anti-rust coating, it is relatively low maintenance.
Metal fences, as long as they are well-built and well-maintained, could last up to 25 to 30 years. The cost of getting a wrought iron fence professionally installed could go anywhere from $2,334 to $4,769. On average, it comes in at $3,552.
Vinyl fences are becoming a popular choice for homeowners in both urban and suburban areas. They offer a stylish and modern look that appeals to home buyers today. They can also be customized to fit any budget and style.
As they are highly versatile, vinyl fences come in a wide range of colors and designs, making it easy to find the perfect match for your property. Moreover, they are a cost-effective option compared to traditional materials like wood and wrought iron.
Another advantage of having vinyl fencing is its durability and low maintenance. Vinyl doesn't wear out or rot easily. All you need to do to keep your vinyl fence looking its best is to wash it with a hose or some warm, soapy water.
The cost of vinyl fences depends on the size and complexity of the installation. On average, they cost between $2,181 to $6,089. Vinyl fences offer a great ROI due to their cost effectiveness, durability, and low maintenance.
If you're looking for a fence that's both durable and attractive, a masonry fence may be what you need. Made from materials like concrete, stone, brick, or stucco, these fences are not only beautiful to look at, but they're also virtually indestructible.
This type of fence won't rust or decay, and they are highly resistant to the elements and pests. Besides providing security and privacy, a masonry fence can also improve your home's curb appeal.
These fences can be custom-made to match the style of your home, whether it's a traditional or modern look. Even though the initial cost may be quite high, the cost savings on maintenance over time can make it a wise investment.
The cost of materials for a masonry fence range from $10 to $80 per square foot, depending on the quality of the stone and the thickness of the fence.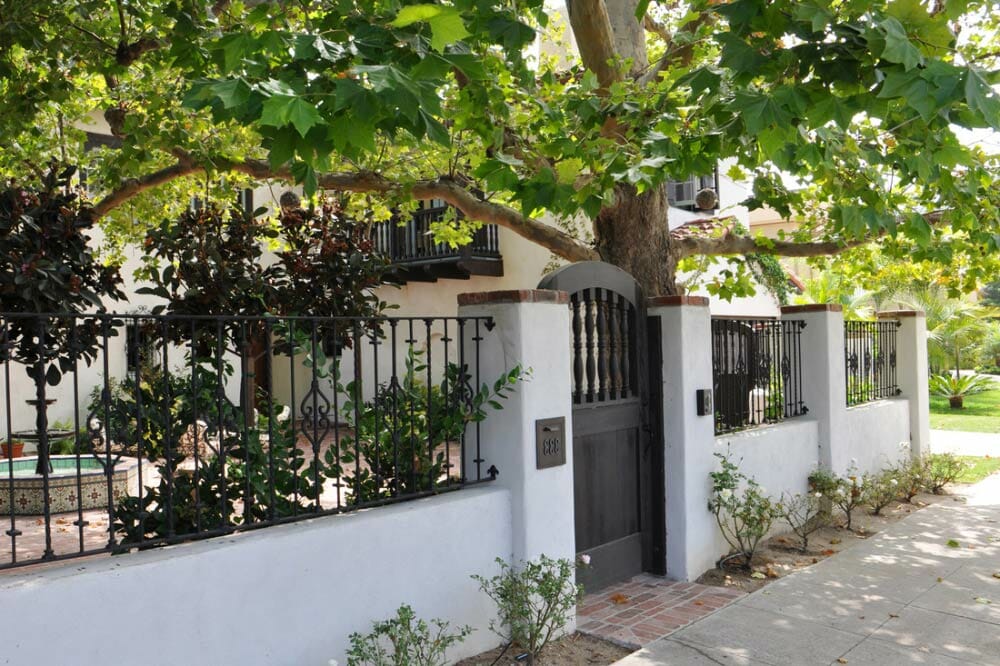 Composite fences are made from a mix of recycled plastic and wood fiber which makes them strong and dependable. With a wide range of styles and colors to choose from, you can easily pick the perfect fence for your house.
Composite fences are also versatile because they can also be designed based on your home. Whether it's natural or modern, they ultimately make a great alternative to traditional wood or metal fences.
In addition, they are low-maintenance and they don't require painting or staining. What also makes them low-maintenance is their resistance to rot, decay, and termites.
The cost of composite fencing typically ranges from $26 to $57 per linear foot.
What do you have to consider when choosing a fence?
When choosing the right fence for your property, there are many factors you have to consider to make sure that it helps increase property value.
If you want to increase your home's value, a well-built privacy fence made of wood or stone can be a great option. These types of fences are popular because not only do they offer security and privacy, but they also look attractive.
Wood is particularly known for its aesthetic appeal and it can really enhance the overall property value. When it comes to other materials like concrete or wrought iron, their durability and strength are often valued by potential buyers.
For a historic home in an urban area, a wrought iron fence could be suitable, while a wooden privacy fence is more appropriate for a typical suburban residence.
When it comes to adding value to your home, it is crucial to choose the right fence design. Opting for a vinyl or aluminum fence can significantly increase your home's resale value.
Make sure that when choosing a fence design, you must consider both its functionality and visual appearance. It is important to choose a design that complements your home's architecture and the overall look of your neighborhood.
If you want to increase your property value, the popular choices are modern, traditional, and minimalist. By choosing the right fence style, you can increase your property value and create a beautiful and functional outdoor space.
A fence that is at least 6 to 8 feet tall can increase the value of your property and level of security. Height matters when it comes to choosing a fence to increase property value.
However, you must consider the visibility of the fence from the street and its impact on your home's curb appeal. If it's too tall, it can obscure your house from view, and if it's too short, it may not add any value at all.
Even though a well-built and well-placed fence can add to your home's value, you must consider where the fence will be installed. There are differences between a fence installed in a front yard and in a backyard.
Front yard fences are usually lower and designed for aesthetics with materials like picket or metal. Backyard fences, on the other hand, are usually made of wood or vinyl and are typically meant for privacy.
When choosing a fence to increase property value, consider the maintenance required. A fence that is well-maintained will look better and last longer which means it adds value to your property.
However, if you are unable to maintain the fence yourself, you can consider hiring a professional. A poorly maintained fence can lower the value of your home, so make sure that you regularly check for damage and make the necessary repairs.
How much does it cost to build a fence?
To install a new fence, the national average cost is around $3,000, including the cost of materials and hiring a professional to do the work. However, the total cost can vary depending on the market and location, ranging from $500 to $8,500.
If you want to get an idea of how much your fence project will cost based on its size, you can estimate the price to be between $12 and $35 per linear foot for professional installation.
Keep in mind that the exact cost will depend on various factors, such as the height of the fence, the materials used, and the complexity of the installation.
Installing a Fence: DIY vs. Hiring a Professional
Installing a home fence by yourself has a clear advantage: it can save you money. However, this only works if the cost of materials is lower than hiring a professional fence installation company.
Another benefit of DIY fence installation is the freedom to fully customize your fence. But keep in mind that DIY fencing projects require time to learn and execute, in addition to material costs.
New DIYers often underestimate the time required to complete the project, making professional contractors a better option. DIY kits don't provide guidance on factors like permits, property lines, and hardware for customized installation.
Professional Fence Installation
Hiring a contractor can help save you time and hard labor. Even if you're confident with your DIY skills, it can be time-consuming and physically demanding. Also, a professional can provide you with quality work with expertise and experience.
This will assure you that your fence will be installed correctly. While your DIY installation may look sturdy, it may not be properly installed and could be vulnerable to harsh weather or animals.
However, the concern for most homeowners about having their fences professionally installed is the cost. While a professional installation has many advantages, a DIY installation could save you a lot of money.