In the course of selling homes, it is normal to occasionally run into a property that is infested with mold. And if you do, the first question that will come to your mind is: are you obligated to remove the mold before selling the home?
No, sellers do not have to remediate mold before selling a home. They can sell a home with mold without getting on the wrong side of the law provided they disclose the fact that the home has mold. This requirement for disclosure typically includes both past and present mold problems. However, it is usually in the best interest of the seller to remediate the home before selling. Doing so will increase the odds of the home fetching a higher price. A remediated home will also sell faster than one that is sold "as-is".
Here is what you should know about selling houses, mold, and what the law says.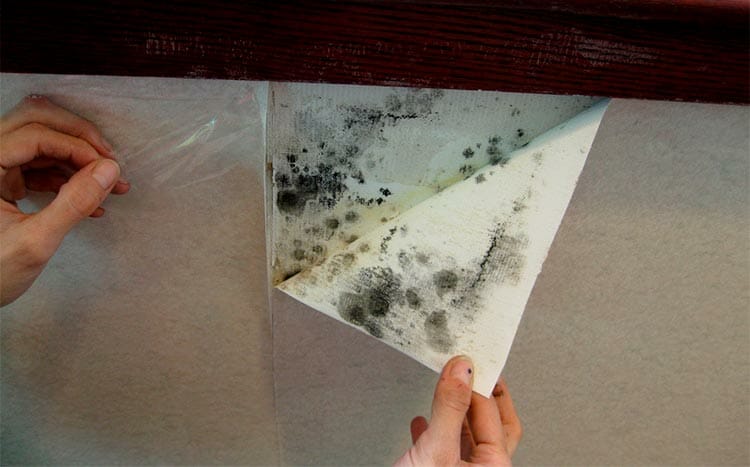 Yes, you have to make all material disclosures with respect to the property that you are selling.
This includes if the home has mold. You also have to disclose if it has had mold problems in the past. And you should do this even if the mold was remediated and the house is currently mold-free.
To make the process of disclosure easier and more transparent, most areas provide formal disclosure forms that a seller has to fill before selling a house. And so if your state requires you to fill such a form, filling it and providing accurate information with regards to mold problems is mandatory.
Even in cases where the law or guidelines do not mandate mold remediation disclosure, it is always advisable that you do it as a seller. This is because failing to do so often counts as failing to disclose material information during a transaction.
As a result, you can be sued by the buyer.
There is also the fact that being transparent is the right thing to do.
What duty do sellers have with respect to mold in homes?
Generally, sellers have the duty to:
Disclose the presence of mold in the home
Disclose whether the home has had mold in the past, and any efforts to remediate it
However, they don't have a duty to remove the mold before selling it. They are also under no obligation to conduct a mold test of the home.
How does mold affect selling a home?
Mold affects selling a home in the following ways.
It lowers the potential selling price of the price
A home with mold typically fetches a lower price than it would have fetched had it been mold-free. This is because sellers have to typically make the price enticing enough to a point where it is worth the trouble of having to deal with mold problems.
Increase before-listing expenses
To increase the odds of getting good offers on a home, you have to ensure that it is in the best shape possible. This usually means having to spend a little bit of cash to spruce up the space.
Therefore, if you have mold problems in the home that you intend to sell, you will have to spend more than usual. You will have to budget for mold removal. And in some cases, you may also have to pay for a mold inspection. Both of these services will drive up your before-listing expenses.
It imposes the obligation for further disclosures
Most states require a seller to disclose the presence of mold in a property that they are selling. If the property has a history of mold problems, this should also be disclosed. Some states even go as far as prescribing standard disclosure forms that the seller has to use to disclose past or present mold problems.
Increases the time the property spends in the market
Most buyers tend to shy away from mold-ridden properties. This may be because they don't want to have to do mold remediation on their own. It may also be because they have an exaggerated fear of the dangers that mold poses.
What this means is that fewer buyers will be willing to look at the property once they discover that it has a mold problem. As a result, such properties tend to take longer in the market simply because there are fewer potential buyers for these properties.
What are the risks of selling a home with mold?
If you sell a home with mold, you expose yourself to a number of risks.
There is a risk that the buyer may end up pulling out of the contract. This will happen in case the buyer feels that they weren't sufficiently informed of the mold problem and its extent. In such a case, the buyer may claim that this amounts to a failure to disclose material information.
You also risk being sued by the buyer. They may sue you in order to recover the cost of mold remediation. They may also sue you if the mold in the home results in health complications or severe allergies. And while they may not be successful, the litigation headache that comes with such a transaction can be a nightmare.
Selling a home with mold also carries a huge financial risk. The costs of mold remediation and mold inspections can get out of hand. This, when combined with the reduced market price that such a home is likely to fetch, can lead to a negative return on your initial investment.
What should a seller do once mold is discovered in the home?
As a seller, you have two options.
The first is to sell the house as it is. If you choose this option, you will need to make the necessary disclosures. You may also have to list the home at a lower price than it might have ordinarily gone for.
The second option is to remove the mold before selling it. With this option, you will still have to disclose the fact that the house had mold. And as a general rule, you should always document all the measures and expenses of the remediation process.
What is the cost of mold remediation?
The cost of mold remediation varies widely depending on the extent of the mold infestation, the location of the mold, and the type of after-remediation services you opt for.
The following is a breakdown of estimated mold remediation costs.
| Mold Location or Surface | Estimated cost |
| --- | --- |
| Entire Houses/Buildings | $2,500 to $4,500 |
| Living Areas – Living room, Corridors | $700 to $2,000 |
| Washrooms, Toilets, and Showers | $350 to $1,500 |
| Small spaces- study rooms, and fireplaces | $75 to $350 |
| Crawlspaces | $350 to $3,500 |
| Entire rooms- Bedrooms and offices | $900 to $1,350 |
| Attic | $355 – $2000 |
| Bathroom | $225 – $1500 |
| Basement | $350 – $3200 |
What happens when a seller fails to disclose mold presence in a home?
If a seller fails to disclose the fact that a property has a history of mold problems, they expose themselves to potential lawsuits. The buyer can sue them on the basis of:
intentional misrepresentation
fraud and deceit
breach of contract
In the suit, the buyer may seek to recover the amount that they spent on mold remediation. They may also seek to be absolved from having to discharge their obligation under the contract. And they may seek any losses that may occur as a direct result of mold in the home.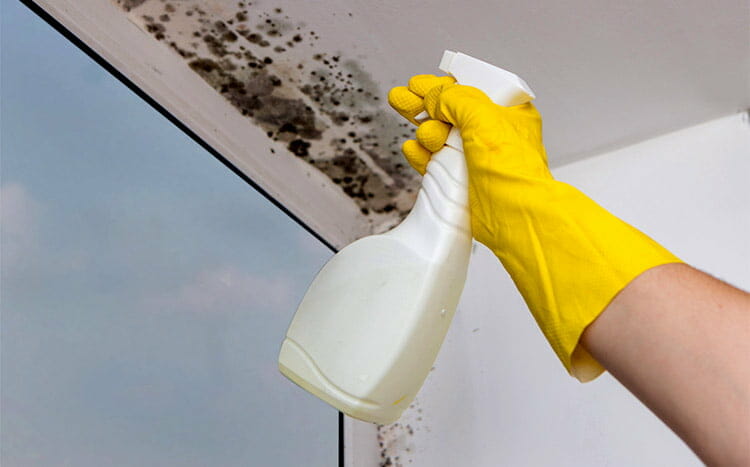 Informal and formal mold disclosures in real estate
There are two types of disclosures that a seller may make. They can make a formal disclosure or an informal one.
Formal mold disclosures are usually in writing. They are also made by filling out formal forms that have been prescribed by the laws or regulations of a given state or area. Failing to make such disclosures usually amounts to breaking the rules. Informal disclosures can be in writing or verbal. However, they aren't usually mandated by laws or regulations.
Tips for selling a house with mold
The first step to successfully selling a house with mold involves realizing that the presence of mold is a liability. And that you have a duty to disclose the home's mold history.
The following are tips that will make it easier for you to get the best outcomes as far as selling a home with mold is concerned.
Use standard disclosure forms if they have been prescribed
There are formal and informal mold disclosures. And as a general rule, when a rule specifies that a seller has to use a specific form when making disclosures, it is always advisable to do so in order to comply with the law. Therefore, you should always check the laws of your state to confirm whether you should use a standard form.
Even in cases where the disclosure is informal, put it in writing
Putting everything in writing is a good idea because a written document can always serve as a reliable piece of evidence. Therefore, even after verbal disclosure, you can always write a letter disclosing the state of the property. Or you can even include this fact in the contract.
If in doubt, disclose
Disclosing anything that might affect the value of the property is required in most places. Therefore, anything mold-related should be disclosed even in cases where the law or rules of your state do not require it. This includes the history of mold in the home, the reasons for the mold problems, and whether there is an existing infestation.
Remediate the mold, but don't forget to document everything
If you choose to remove mold before selling the property, you should keep a detailed record of every step that was taken. This includes receipts, copies of mold reports, and any structural fixes that were done to keep the mold from coming back.
Conduct an after-remediation mold inspection before listing
Even though you may have confidence in the workmanship of the experts that you hired, it is always good to conduct a mold inspection right after they are done removing mold.
Such an inspection is merely intended as a confirmation that the house no longer has mold. It also tends to confirm whether the underlying causes of the mold have been fixed.
Allow for mold contingent clauses
These are clauses that shield the buyer from financial risk or from having to complete their obligations under a contract in case the house becomes mold-ridden.
They are meant to assuage the concerns of potential buyers. It makes them more willing to take the jump as they act as a form of insurance should mold problems surface within a specified timeframe.
Always hire professionals to remediate mold in the property
A mold remediation expert's work is bound to give you better results as far as mold removal is concerned. The knowledge that the removal was done by a qualified expert is also something that will make potential buyers a little bit more confident that past mold problems have been adequately addressed.
DIY vs Professional mold remediation
Once you discover mold in a home that you are planning to sell, it is always a good idea to remove it before listing it. You can either choose to do the removal on your own, or you can hire professionals to do it for you.
As a general rule, you should always hire professionals to remove mold from a house that you are selling because it will give the buyers more confidence in the work done. It will also give you access to reliable reports and other documentation that can help to make potential buyers less wary of future mold problems.
Should you buy a house with mold issues?
Generally, you shouldn't buy a house with mold issues. This is because mold issues are usually an indication of underlying moisture infiltration problems. As a result, it may be a pointer of underlying defects in the home.
Therefore, without a comprehensive inspection, buying a house with mold issues is a risky bet.
However, if you choose to buy such a house, it is always advisable that you insist on a mold inspection before buying it. And it is only after going through the mold report, will you be able to know whether the house will be worth the investment.